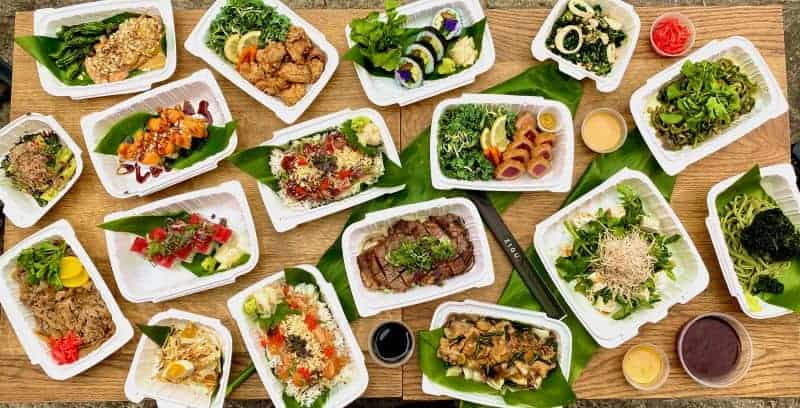 To all the visitors on Oahu,
we are very sorry that all of the negative events around COVID-19.
Following is some lists of modified business hours of restaurants, stores, and activities. We hope this will give you a small help. 
※Store and restaurants hours may vary. For the up-to-date information, please inquire them directly.
【Take Out Is Available As Well As Select Services】
<Dining>
・ALOHA STEAK HOUSE
 11am-8pm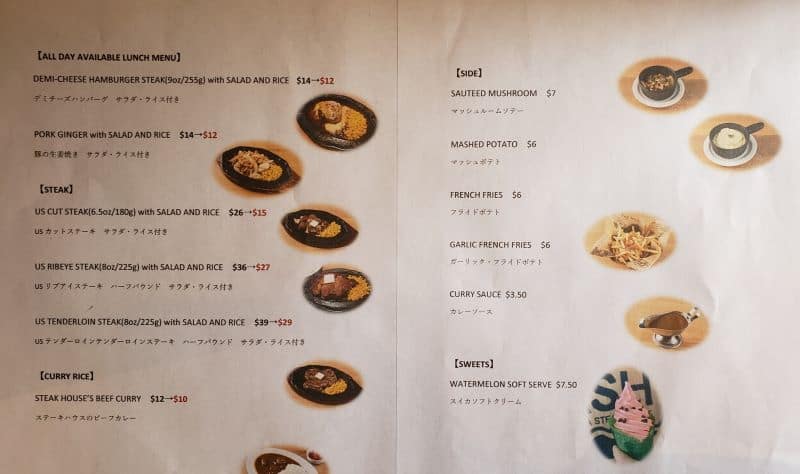 ・Denny's
 Order Online Only 24hours *No delivery fees now through 4/12 if you order online.
・Gyu-Kaku Waikiki
 11:30am-10pm (Bento served all-day !)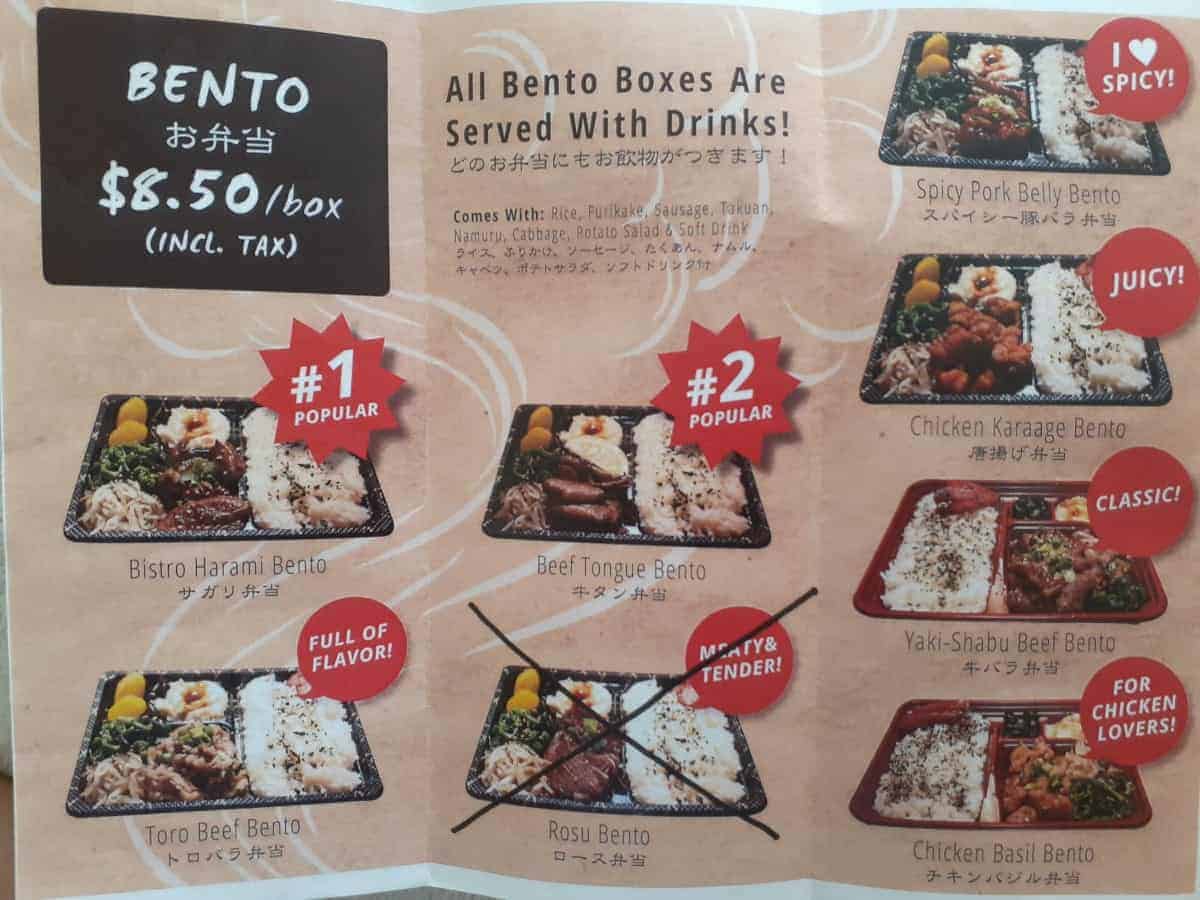 ・SHINGEN
 11:30am-2pm/ 5pm-7:30pm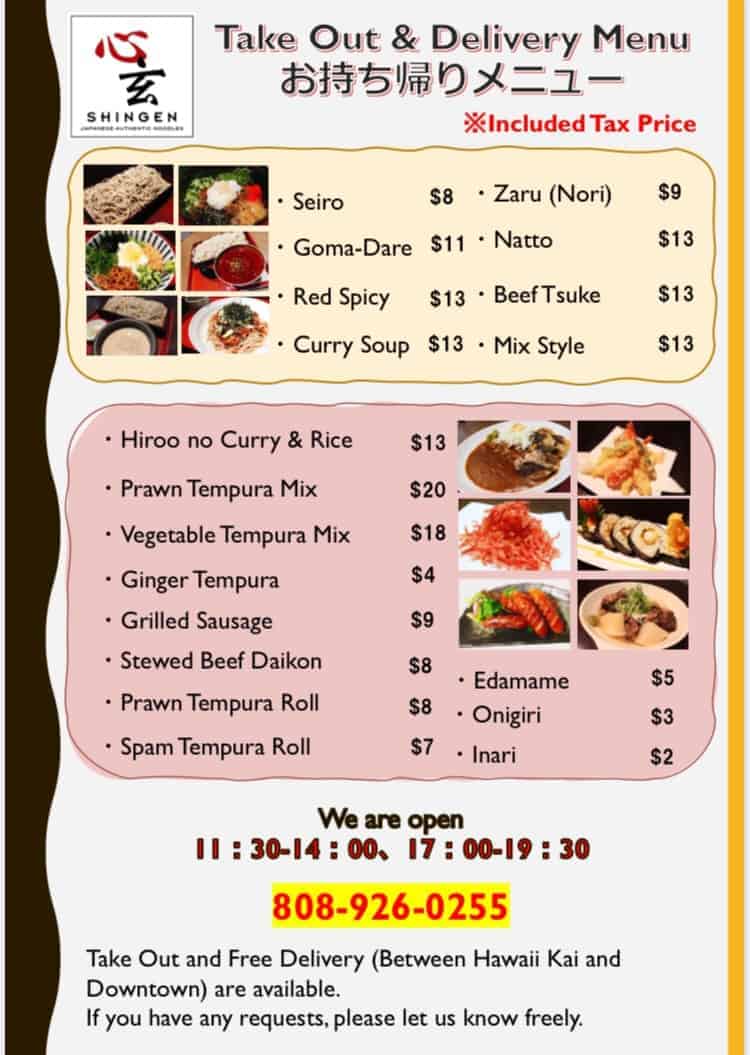 ・Tonkatsu Ginza BAIRIN
 -They will still be serving their KATSU to take out BENTOS!!! Please come by anytime between  "11:00am~8:00pm"or call them at (808)926-8082. Eat their juicy katsu and maintain our strong bodies!!
 *FREE Miso soup with the order of our BENTOS
 *Rice size changeable to Large Rice
 *Extra Cabbage
 *Take-out lunch special from 11:00~2:30
 *20% kama'aina discount for all menu after 2:30pm
 *Limited time, and amount for our Specialty Kurobuta, Specialty Thick Cut Rosu, Kurobuta Signature Katsudon,  Popular Katsu LocoMoco
 *2x Stamp Card
 *FREE PARKING!!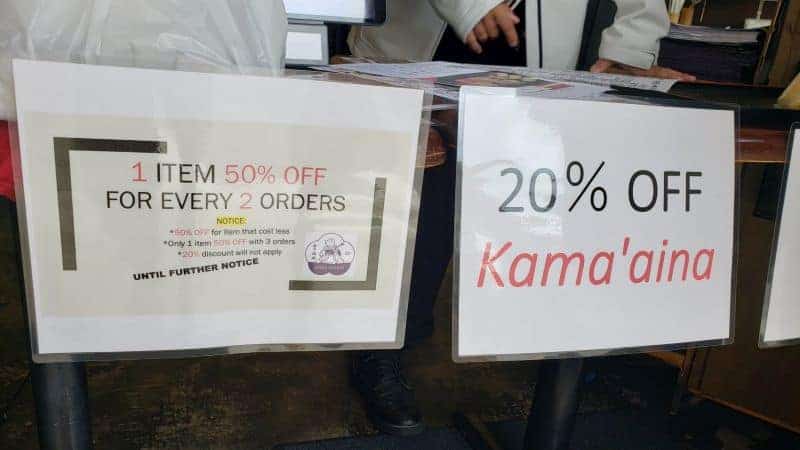 ・Tony Roma's Waikiki 
    12pm-8pm
    *Limited menu
    *Kamaaina discount 30% OFF 12pm-3pm

・WASABI BISTRO
 Lunch order from 11am. You can pick up at 11:30am-2pm.
 Dinner order from 4:30pm You can pick up at 5:30pm-8pm.
 *Combo menu available for dinner. 2 choice/$21 and 3 choice/$25.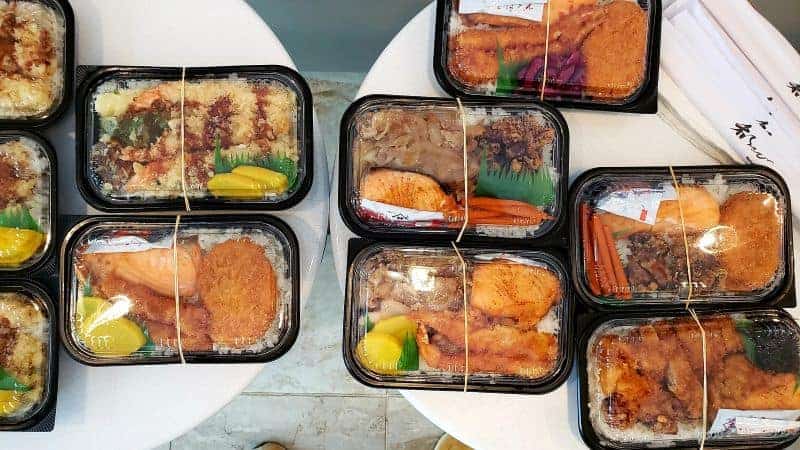 ・ZIGU
   11:30am- 8pm (Lunch speciale is available between 11:30am – 2:30pm)
   Tel: 808-212-9252 (phone order available)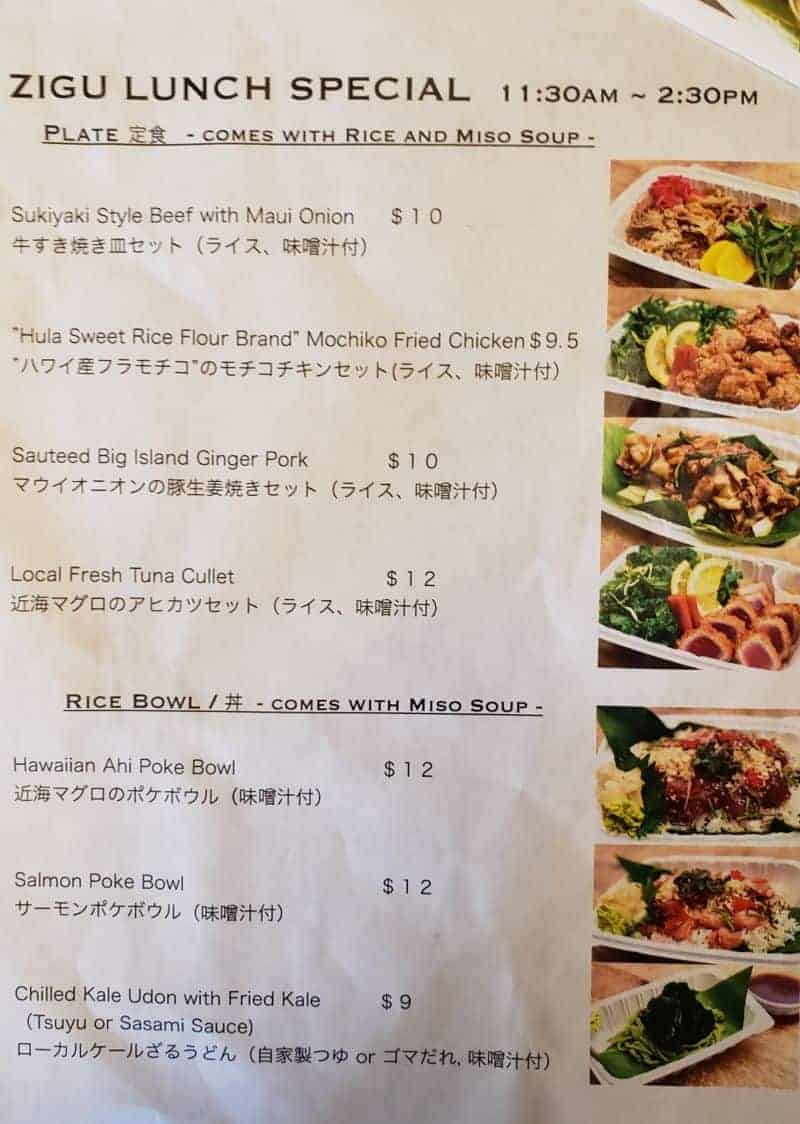 <Fast food / Take Out>
・Beachwalk Café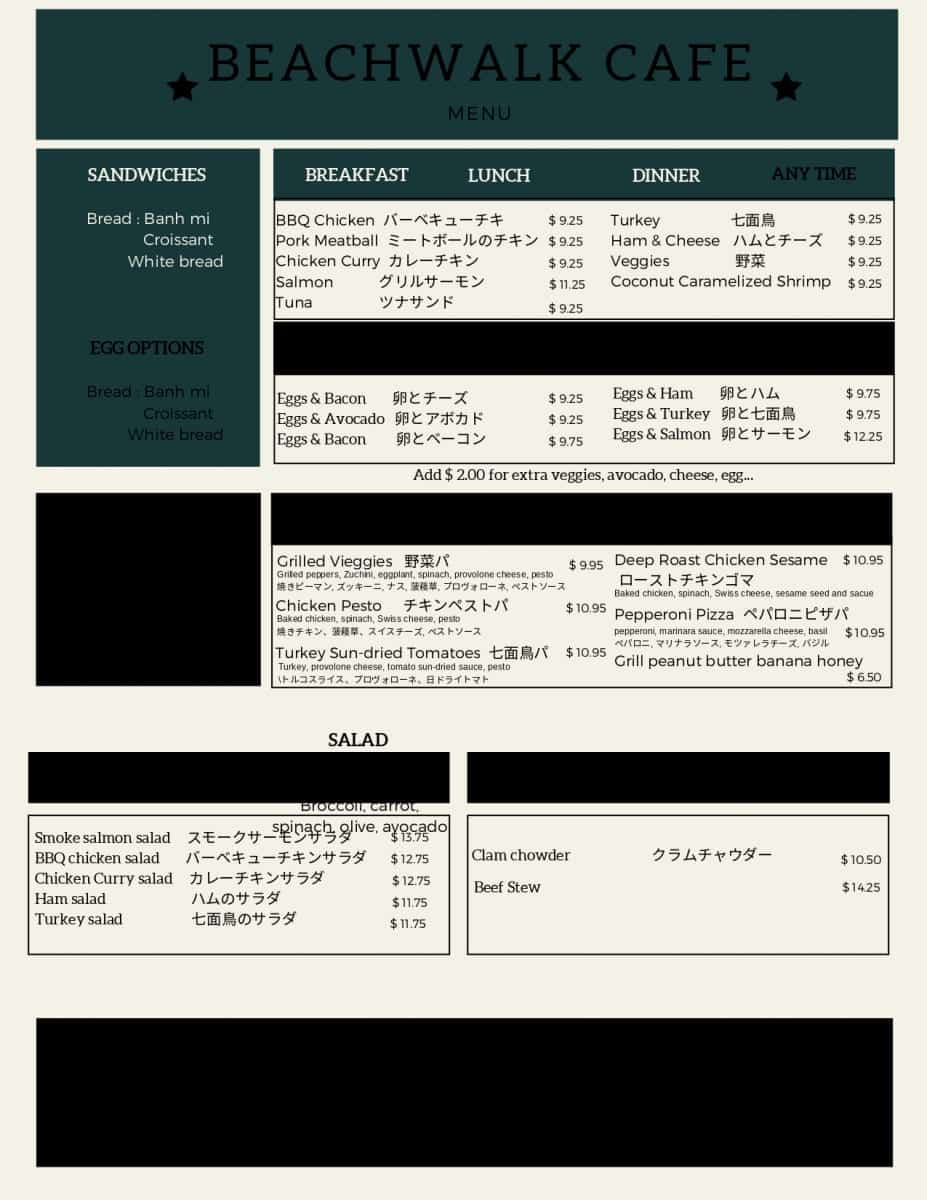 ・HI Steaks(Ala Moana Center)
 *Bitesquad is also available
   Bite Squad https://www.bitesquad.com/food/hi-steaks-ala-moana/19740
      Ala Moana:10am – 8pm/ Kailua:10am – 9pm/ Pearl City:10am – 8pm
・Jamba Juice
 MOBILE & DELIVERY Orders Available→https://www.jamba.com/
・Lady M 
 12pm-9pm

・Lanikai Juice
    Kailua 7am-6pm
    Kahala 7am-5pm
    Kakaako 8am-5pm
    Kapolei 8am-5pm
    Whole Foods on Queen Street 8am-8pm
    Hawaii Kai 9am-6pm
    *Beach Walk & Hilton Hawaiian Village  Temporarily CLOSED
・Rainbow Drive-In
    *Order is also available via DoorDash
      Kapahulu 7am-9pm / Kalihi 8am-8pm /Pearlridge CLOSED /Ewa 10:30am-9pm
・Teddy's Bigger Burgers 
 *Order is also available, for free, via Uber Eats.
<Beauty>
・Juju'be Holistic Clinic & Salon 
 *New Otani Kaimana Beach Hotel 2nd floor location is closed, you can get a service at Moana Valley Inn (2001 Vancouver Dr, Honolulu, HI 96822). Reservation required 808-926-0888.
<North Shore>
・Big Wave Shrimp
    11am-6:30pm
<Activity>
・ACE RENT A CAR
 *Available at Ala Moana Hotel Only
・Little Hawaii Rent A Car  / Little Hawaii SIM / WI-FI
 *Available at Ala Moana Hotel Only
【Lists Of Stores Temporarily CLOSED】
<Dining>
・Aloha Table Waikiki
・Arancino di Mare
・Atlantis Seafood & Steak 
・bills Waikiki 
・BUHO cocina y cantina
・Flour & Barley 
・Furusato Sushi
・Kaku's Sushi & Seafood Buffet
・Lulu's Waikiki 
・M.A.C. 24/7 
・Mi Almita Cantina
・P.F.Chang's
・Salt & Pepper Cafe
・Sweet Home Café
・Taiyo Ramen 
・Tsuru Ton Tan
<Entertainment>
・Moose McGillycuddy's
<Waikiki Yokocho>
・Ramen BARIO
・Umami Teppan Kingyo
・Kushikatsu TANAKA
・Izakaya KAI

<Fast food / Take Out>
・Aloha Burrito Shop
・Champion's Steak & Seafood
・Ken's Kitchen
・ICE MONSTER HAWAII
・KOKORO CAFE
・LAWSON STATION
・Poke Bar
・SHAKA POKE
<Shirokiya> 
・KAMITOKU Ramen
・MIYAKONJO
<Shopping>
・Alamea at Hyatt
・JAPAHA *SHOP ONLINE→www.japaha.com
・LONO God of Peace *SHOP ONLINE→lonohawaii.com
・Malulani Hawaii  *SHOP ONLINE→ malulani.tv/en/
・Manoa Love Design  *SHOP ONLINE→ manoalovedesign.com
・Rix Island Wear  *SHOP ONLINE→https://www.rixislandwear.com/
・Soccer Locker
・Ukulele PUAPUA  *SHOP ONLINE→ www.GCEA.com
・Ukulele Store *SHOP ONLINE→https://ukulelestorehawaii.com/
<Beauty>
・Amar Massage Spa
・I Massage & Nail 
・Massage Palace
・MIA Thai Massage 
<North Shore>
・Camaron
・Jenny's Shrimp
・Kua 'Aina
・Matsumoto Shave Ice
・North Shore Macadamia *SHOP ONLINE→https://northshoremacnut.com/
<Activity>
・Activity Discounts
・Magnum HELICOPTERS
・Nui Tours 
・Star Beachboys 
・DIVE OAHU 
・The Pineapple EXP 
・Wet'n' Wild Hawaii *All daily admission tickets and Season Passes previously sold for 2020 will be valid through Dec 31, 2020.
<Shopping Mall>
・Ala Moana Center
・Royal Hawaiian Center