Ezogiku
When you search for Ezogiku on Google Maps,  the restaurant is described as a "No frills Japanese noodle house".  Although a perfect description, many locals don't know about the long history behind this ramen restaurant.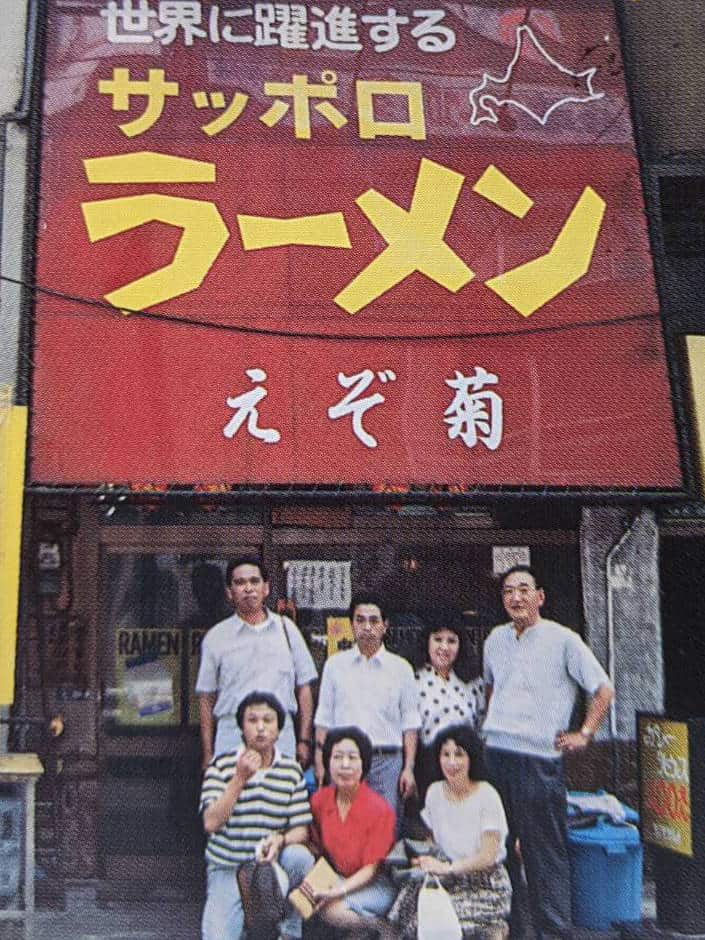 Ezogiku Noodle Ramen 1980s Japan
Originally opened in Waseda Japan in 1968,  Ezogiku has been serving up tasty ramen here in Hawaii since the 1970s. The current president Masahiro Mitsui is the youngest of 5 siblings of founder Kenichiro Mitsui. After immigrating to Hawaii in the mid 1980s and learning everything about the business,  Masahiro took the helm of Ezogiku in 2016.
Being a restaurant with such a long history, they have ridden the ups and downs of the world economy. At one point, there were 7 Ezogikus on Oahu.    Through it all, Ezogiku has shown the grit and determination shown by many immigrant owned businesses. Although they have downsized to 2 restaurants on Oahu, plans for a third restaurant in Waikiki are currently in the works.
Due to the pandemic, Ezogiku has unfortunately had to furlough 2/3 of its staff.  In April, sales dropped to 50% of the previous year. Although they saw a small bump in May, the increase in infection numbers in August and September have hit them hard again.  Prior to Covid, dine in accounted for 70% of their business, but this number has shrunk to 20%. As a ramen restaurant, Masahiro ideally wants his customers to enjoy his product while it is hot and fresh, so this shift to take out has tested his staff's resilience. 
When we spoke, Masahiro told us about how some local regulars have left 100% tips,  telling him that they need his store to survive in their neighborhood. Historically, most of Ezogiku's revenue came from tourist area stores in Waikiki. With the covid situation all but stopping tourism, he is sensing a renewed sense of appreciation for all of his loyal, local customers. He wants to continue to provide big portions for low prices to support them, and would like to express his gratitude for their patronage.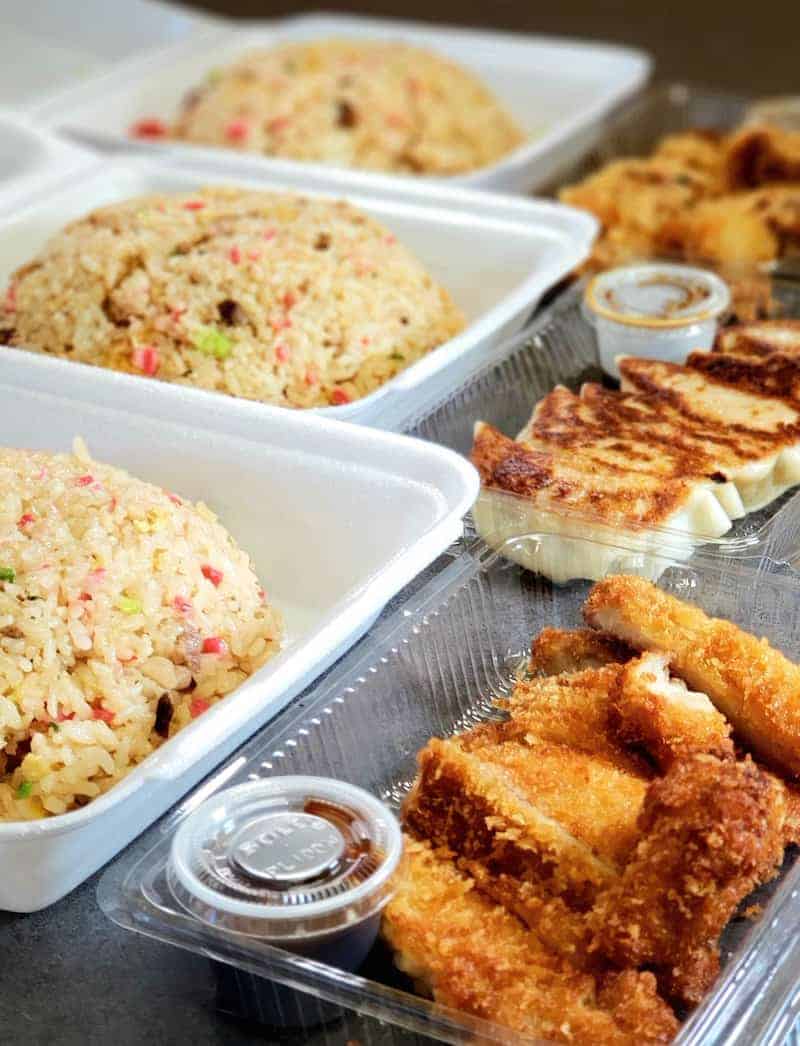 Ezogiku take out B-set
Ezogiku currently offers 2 Family Takeout Specials.
A. Ramen Family Special offers 4 Plain Ramens, 1 Fried Rice, and 2 Gyozas for just $29.50 (a $48.50 value). 
B. Fried Rice Family Special offers 3 Friend Rice, 1 Gyoza, and 2 sides (choice of Sesame Chicken or Chicken Katsu) for just $32.00 (a $41.00 value)
8 Fat Fat 8 Bar & Grille
Another one of our favorite local joints is 8 Fat Fat 8 Bar & Grille.  Founded in 1986 by the current owner Mary's father, the restaurant serves hungry locals a variety of Chinese dishes. The name 8 Fat Fat 8 is derived from lucky Chinese numbers and symbols, but the restaurant has had its share of struggles to get to where they are today. 
Prior to Mary's father passing away in 2003, the restaurant teetered on the edge of bankruptcy. They were even talks about selling the restaurant. When her father passed in the same year, Mary took over to preserve the family business.  Young and with no experience running a business, she worked 7 days a week and built their clientele year by year until ultimately it was successful.  Enjoyed at night by a bar clientele, the restaurant is known for karaoke, darts, and the hearty Chinese bar food pumped out by their kitchen. 
Covid has taken a heavy toll on the business, with sales dropping down to the lowest since 2003. However, since Mary sees her employees as family she has managed to not lay anyone off.  Although hit hard by the current situation, the restaurant is loved by loyal local customers who have managed to keep her afloat.
We always recommend their most popular item, Fat Fat Chicken (pictured above). Due to the increase in take out, 8 Fat Fat 8 is now offering plate lunches.  Try their Beef and Bell Pepper with Black Bean, Gau Gee, rice, and salad for just $12!
Supporting Oahu's Small Businesses
Here at Oahu's Best Coupons, we are very invested in the community of small, locally owned businesses on the island. Due to Covid-19, many of these businesses are struggling. With the unprecedented drop in Hawaii tourism, many of your favorite businesses may struggle to keep their doors open. We hope that our readers will visit and support them so we can all rebuild the Hawaii that we love.