Once only perceived as a budget food mainstay of college dorm rooms, ramen is finally getting the credit it deserves in the US. Simple yet complex, the dish has created an obsessive sub culture in Japan, quite similar to US BBQ culture. Fierce regional rivalries produce an endless rabbit hole of flavors and varieties, which continue to delight customers worldwide.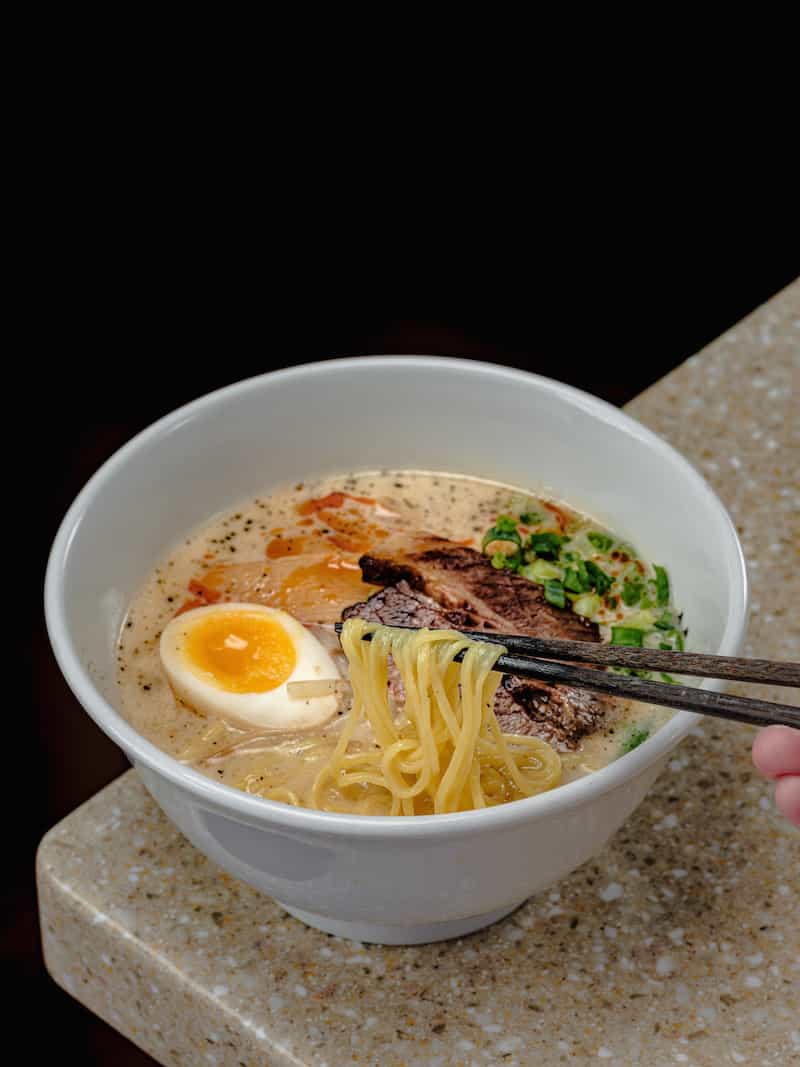 One such variety of ramen is gyukotsu (beef bone broth) ramen, and the only place to find it on Oahu is at Kamitoku Ramen. Hailing from Japan in rural Tottori prefecture, gyukotsu ramen is a rare, regional flavor even in Japan. We joined the owner Jun for a deep dive into the history of beef bone ramen and how it had ended up being enjoyed by locals in Kakaako.
Influenced by Chinese beef noodle dishes that were found in Manchuria prior to the end of WW2, gyukotsu ramen found a home
in Tottori once the war ended. Although beef was a luxury item at the time, beef bone could be had for free as it was considered food waste. The people of Tottori soon figured out that they could boil the bone down to create a rich, flavorful soup and Japanese gyukotsu ramen was born.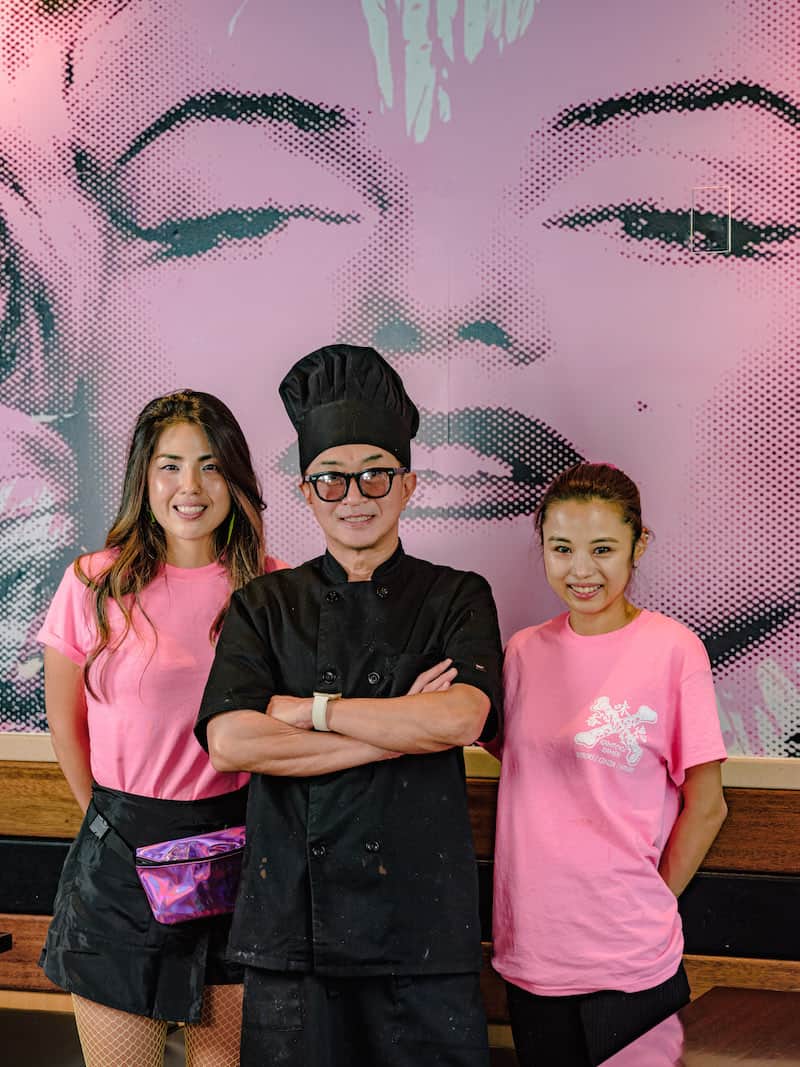 Jun is currently the third generation of his family involved with Kamitoku Ramen, which has been serving gyukotsu ramen since 1949. The original location was started by his grandfather, and is still very popular in Tottori. Jun's mother is still at the store, serving hungry locals that come to see her just as much as to eat the ramen. From the founding by his grandfather, his parent's wish to serve good food at a low price, Jun's efforts to serve the tastes of American customers, and his wife Marina's efforts in design and marketing, a humble bowl of Kamitoku ramen tells a family story over a half century in the making.
The original style of ramen found in Tottori is called Beefy Lite, and features a relatively clear beef broth. The beef bones in the popular Beefy Wild ramen is cooked down longer in the pressure cooker, which results in a deliciously oily, satisfying umami packed broth. With bowls starting around $13, Kamitoku Ramen is definitely worth the visit. Find Kamitoku Ramen in Ward Center, next to Piggy Smalls and Maile's Thai food.
Kamitoku Ramen is offering Oahu's Best Coupon readers 15% off. Check the coupon page for details!