Going out to a steak dinner is almost like a landmark event.  For most of us, it designates a special occasion, because the price points usually dictate the frequency of these occurrences.  So, when heading out to an institution honoring the sacrosanct steak, ordering something different within the steak realm could make the night even more memorable.  Here are a few steak preparations that are not as typical:
USDA Prime Dry-Aged T-Bone at Wolfgang's Steakhouse
Wolfgang's Steakhouse is certainly known for its USDA Prime dry-aged Porterhouses.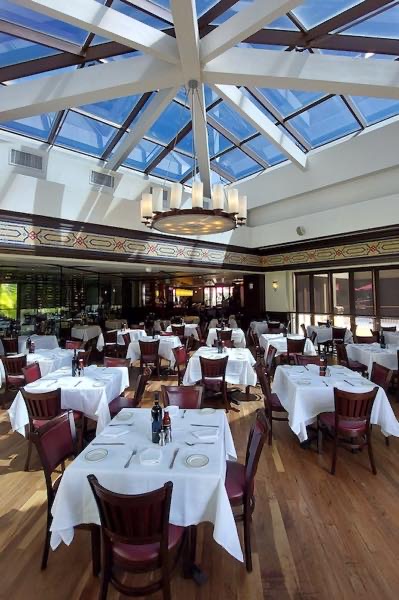 The T-bones feature tender filet mignon on one side and a more toothsome New York striploin on the other.  The experience is meant to be shared, unless you have an enormous appetite, but the steak is offered for two, three, or four people.  So be sure to bring along like-minded friends.  Throw in some German potatoes and some creamed spinach and make this a feast worth celebrating.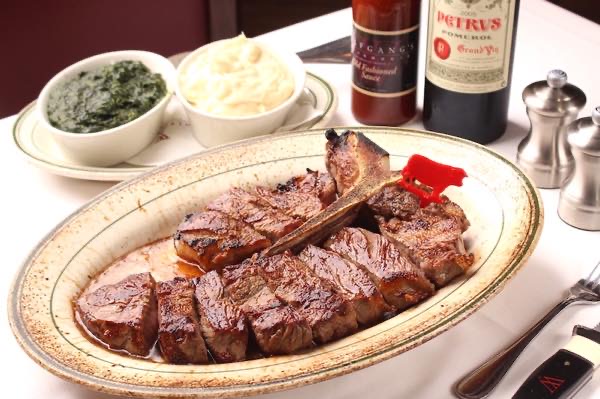 Wolfgang's Steakhouse >> Get a special offer!
2301 Kalākaua Ave. (Royal Hawaiian Center 3F)
Breakfast: 7am – 11am daily, Lunch: 11am – 3pm daily, Happy Hour: 3pm – 6:30pm (Mon – Fri), Dinner: 3pm – 10:30pm (Sun – Thur), 3pm – 11pm (Fri & Sat)
(808) 922 – 3600
USDA Prime Dry-Aged Bone-in Ribeye at d.k Steakhouse
D.K. Kodama's perspective of a steakhouse infuses local elements to make the dining experience unique.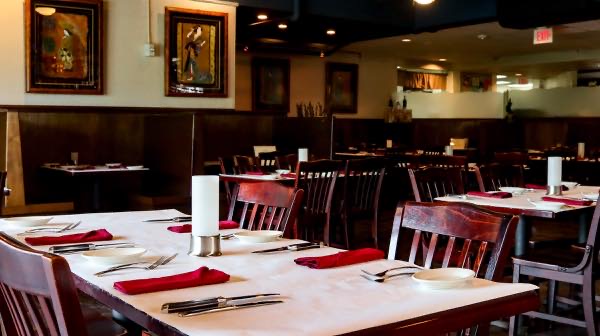 Featuring Nature's Natural Beef, which boasts no growth hormones and no antibiotics or steroids.  It is 100% USA source certified, and the cows are fed an all vegetarian/corn-fed diet. The true steak connoisseur should opt for the 22-ounce Prime dry-aged bone-in ribeye as this substantial portion of meat is available in 15-day ($85) or for just $4 more, a 30-day aged ($89).  WIth that amount of aging, it seems like an affordable deal.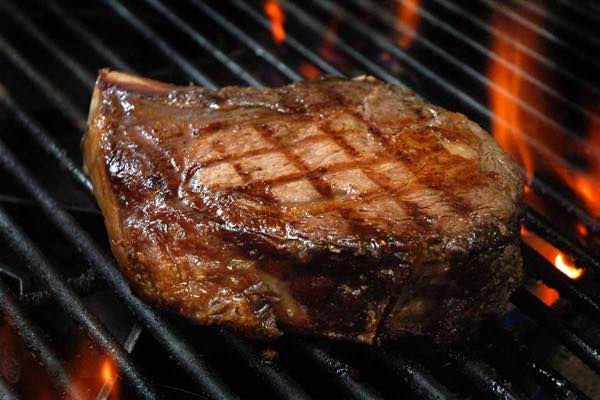 d.k Steakhouse >> Get a special offer!
2552 Kalakaua Ave. Waikiki Beach Marriott 3rd Floor
5:30pm – 9:30pm daily
(808) 931-6280
Angus Beef Beef Smoked Ribeye Steak at Fire Grill
The grillery that started off associated with Tony Roma's is now completely an independent concept.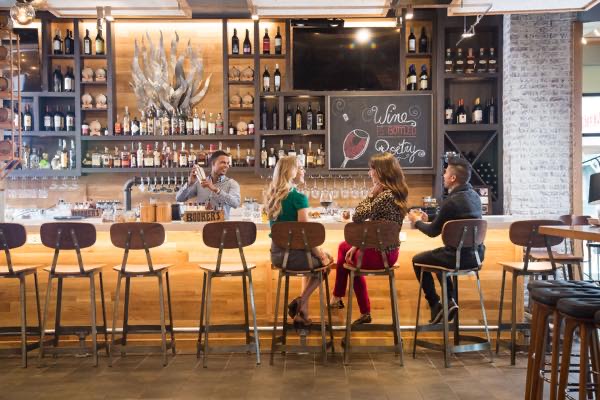 In addition to pastas, baby back ribs, and local catch, a few steak selections are available.  The most compelling is the Black Angus beef smoked rib eye steak which comes under a dome of smoke for a dramatic reveal at the table.  The 10-ounce cut affordably priced at $39 offers a supplemental mushroom Marsala sauce for an extra $5, but comes accompanied by mashed potatoes, grilled asparagus, homemade au jus and horseradish.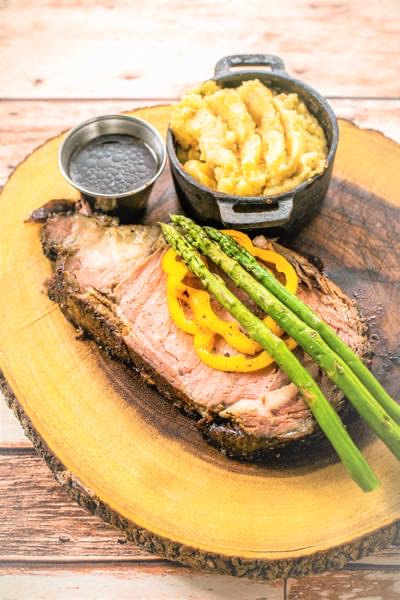 Fire Grill Waikiki >> Get a special offer!
2330 Kuhio Ave. (Hilton Garden Inn Hotel Waikiki Beach 1F)
Breakfast: 6am -10am daily, Dinner: 3pm – 9pm (Sun – Thu), 3pm -10pm (Fri & Sat), Happy Hour: 3pm – 6pm
(808) 744-3300
Hawaiian Ginger Sirloin Steak at Aloha Table
Aloha Table offers local flavors to visitors, focusing on loco moco and garlic shrimp plates.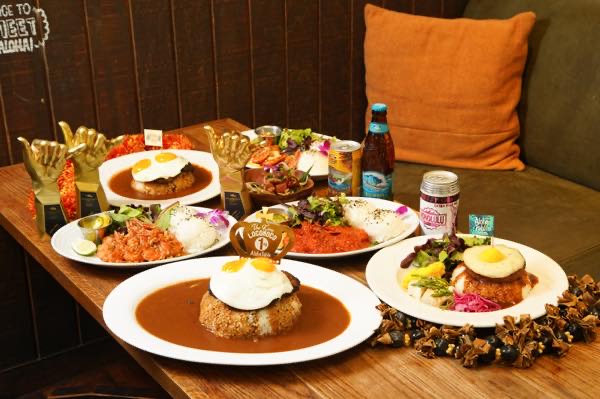 However, another part of its lineup includes steak and chops, as well as fish.  The steak on the menu is unlike any other found in Honolulu.  A12-ounce Hawaiian ginger sirloin steak is reasonably priced at $45 and features a hot iron skillet of tender sliced beef scented with ginger and garlic chips.  It comes accompanied by French fries and a segment of corn on the cob.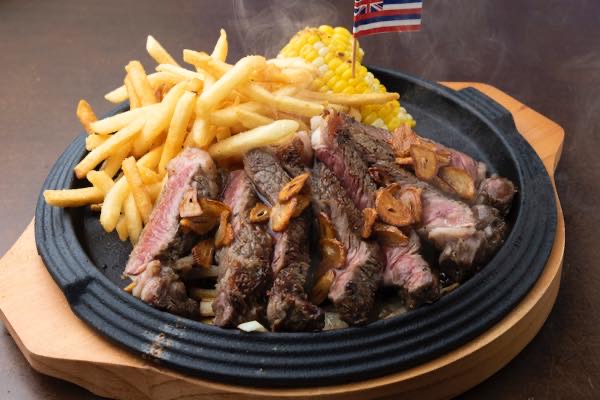 Aloha Table Waikiki >> Get a special offer!
2238 Lauula St. 2nd Floor
11:30am – 2pm (Last Call) daily, 4pm – 11pm (Last Call) daily
*Happy Hour: 4pm – 6pm
(808) 922 – 2221
Not all steaks are gastronomically priced.  As you just saw, some are really quite affordable, so you do not have to make steak part of just special occasions.  These presentations may not be orthodox discoveries, but given the fact that they will not break your bank, they are certainly worth exploring on say, Tuesday night.