June 2023 New Restaurants and Cafes in Hawaii
La Bettola Waikiki
 La Bettola Waikiki, the Italian restaurant by a Japanese celebrity chef, finally soft-opened on the first floor of the Alohilani Hotel in front of the large aquarium.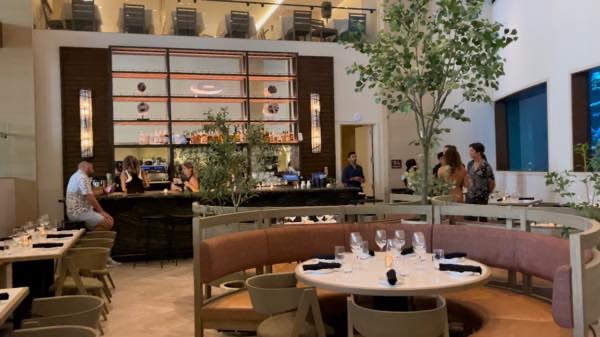 One of Japan's leading chefs who pioneered Italian cuisine in Japan, Chef Tsutomu Ochiai is credited with crafting the uni pasta with cream sauce.  His rendition features delicate sea urchin roe folded into a rosy-colored garlic tomato cream sauce as it coats each strand of pasta.  Discover chaste but expertly prepared dishes, as it prepares for a grand opening to be staged in August.
La Bettola Waikiki
2490 Kalākaua Avenue, Honolulu, HI
5 pm – 10 pm
(808) 921-6190
ʻOlili Waikiki
 ʻOlili Waikiki represents the latest food & beverage component to be added to the offerings in Waikiki Market, a supermarket on the second floor of the Lilia, a luxury residence in Waikiki situated on the former Food Pantry site.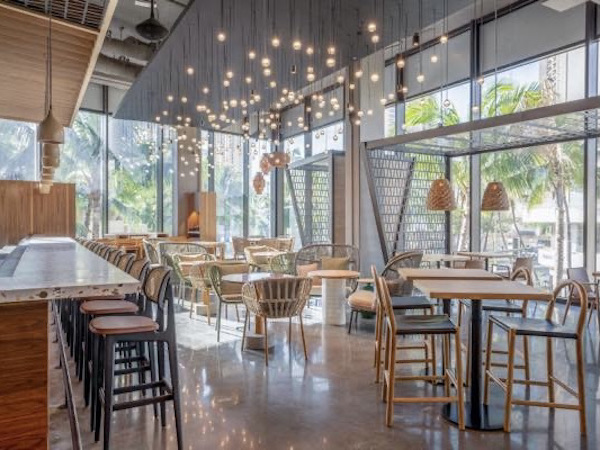 Named after the Hawaiian word for "sparkling" or "glittering," the casual dining space featuring a trendy bar offers a modern twist on Hawaiian and local flavors.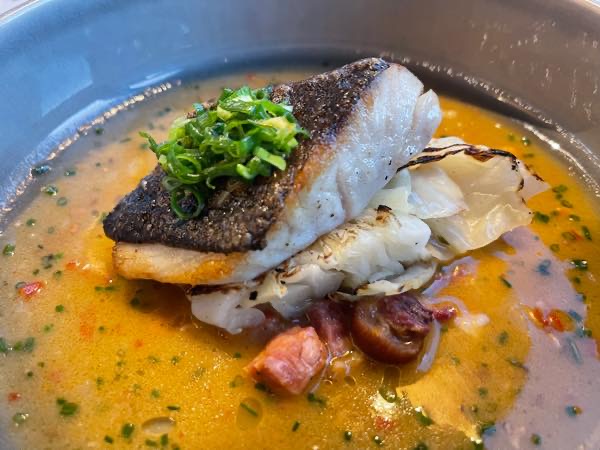 Olili Waikiki
2380 Kuhio Ave., Honolulu HI
4 pm – 10 pm
(808) 532-6420
https://www.oliliwaikikihawaii.com/
Chick-fil-A Waikiki (opening soon)
 Chick-fil-A, maintains its popularity in Hawaii since its 2022 opening in the Makai Market food court at the Ala Moana Center.  Now, with one scheduled to open in Waikiki across Kalakaua Avenue from the Hawaii Convention Center.  The Honolulu Coffee Company Experience Center will be going away to make room for Chick-fil-A, which is planning to add even more locations throughout Oahu, including Ala Moana Center, South Beretania Street, and two locations in Kapolei.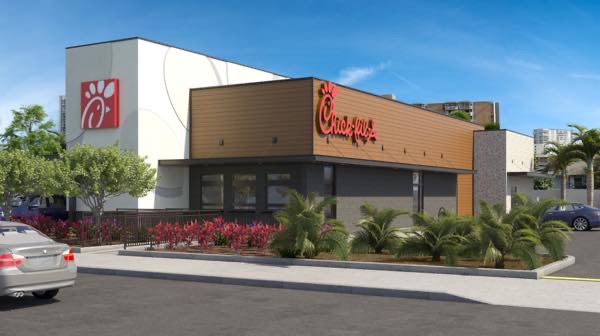 Chick-fil-A Waikiki
1837 Kapiolani Blvd., Honolulu, HI
Scheduled to open soon
[Reopening] The Buffet at Hyatt
The Buffet at Hyatt, located in the Hyatt Regency Hotel in Waikiki, recently reopened for business.  The all-you-can-eat lineup has been redesigned to include Korean dishes such as bibimbap, banchan (Korean side dishes), fried mandoo (dumplings), fresh sashimi, crab, and more!  Prices are $79 for adults, $39 for children (6-12), with children ages 5 and under dining for free.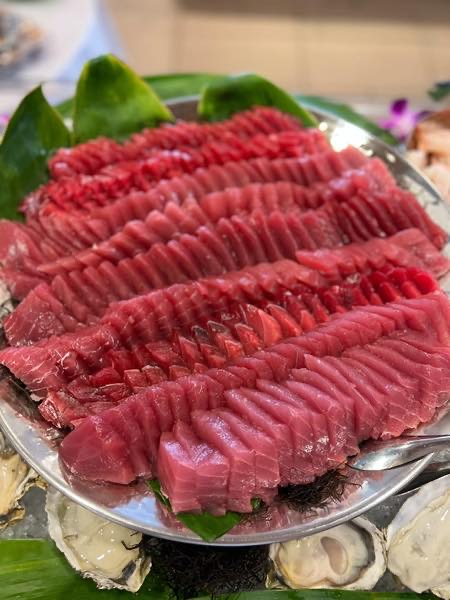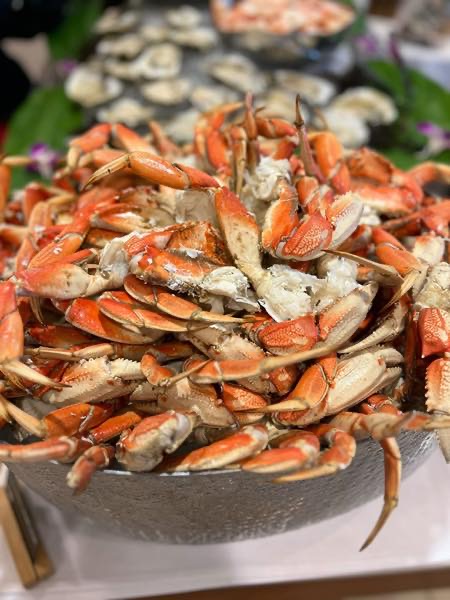 The Buffet at Hyatt
2424 Kalakaua Avenue, Honolulu, HI
5 pm – 9:30 pm
(808)923-1234
Angry Shrimp
Angry Shrimp opened in the cluster of food trucks on the corner of Kuhio and Kapuni streets in Waikiki.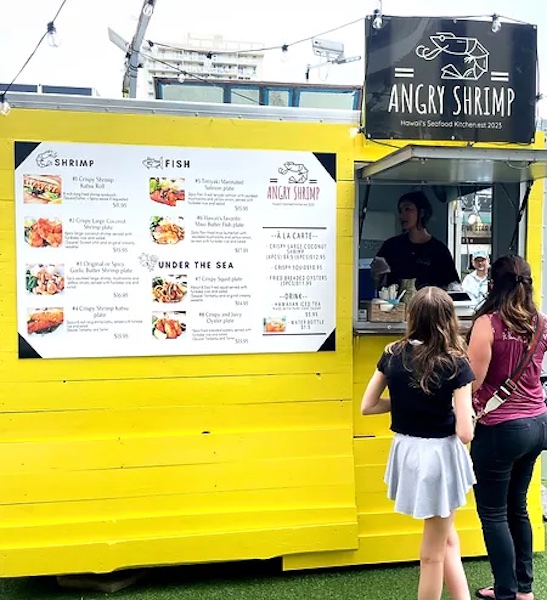 While the name may seem intimidating, there are many dishes to enjoy, including coconut shrimp and garlic shrimp, as well as seafood plates including teriyaki salmon and miso butterfish.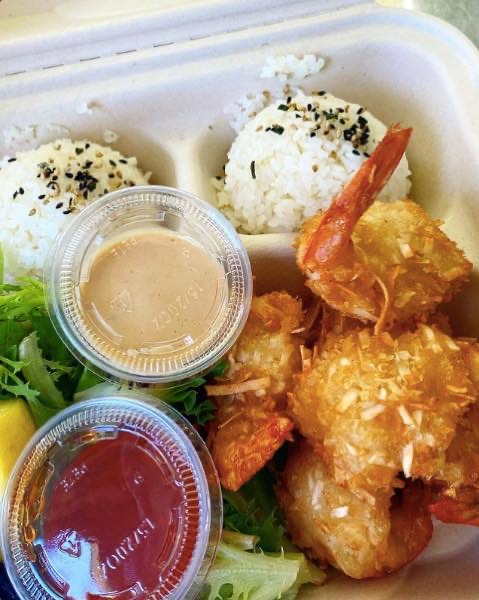 Angry Shrimp
208 Kapuni Streeet, Honolulu, HI
11:30 – 21:00
(808)501-3608
https://www.angry-shrimp.com/
Munch 'N Brunch Waikiki
Munch 'N Brunch Waikiki is a food truck that opened on a small street next to the Queen Kapiolani Hotel.  As its name states, the restaurant offers a brunch menu that includes breakfast burritos, breakfast sandwiches, tacos, and other quick bites.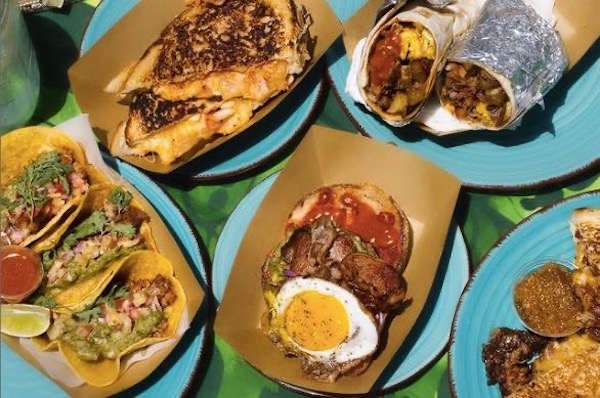 Munch 'N Brunch Waikiki
204 Kapahulu Avenue Honolulu, HI (near Cartwright Street)
Wed-Sun 8 am – 2 pm
(909)845-5850
https://www.instagram.com/munchnbrunchwaikiki/
Sunny's Local Grind
Sunny's Local Grind is a cafe that opened next to Izakaya Chibaken on Ena Road on the west end of Waikiki.  The menu ranges from breakfast items such as loco moco, burritos, and omelets to lunch items such as fried rice, fried chicken, sandwiches, and burgers.  To complement its menu is an extensive coffee menu.  With tables both inside and outside, patrons have a variety of seating options to enjoy a leisurely meal.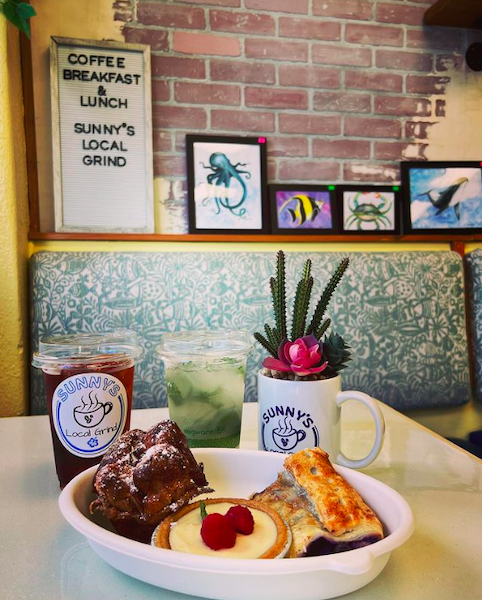 Sunny's Local Grind
464 Ena Road, Honolulu, HI
6:00-17:00 (grab and go), 7:00-14:00 (full menu)
(808)312-3112
https://www.sunnyslocalgrind.com/
Mango Mango Dessert
 The Kapahulu branch of the Hong Kong-style dessert store Mango Mango Desserts is now open.  The location is in the newly constructed Wong Leong Building next to Ono Seafood, a casual eatery that is a destination for many visitors because of its poke bowls featuring aromatic jasmine rice.  The shoppe specializes in mango drinks and desserts including mango milk crepes, mango juice, and coconut mango smoothies, but offers other fruity and sweet options as part of its robust lineup of tempting offerings.  With locations in the Ala Moana Center and Pearlridge, the Kapahulu store is a little extra special because it offers a few exclusive desserts not available at the other locations, including a mango panna cotta.  Plus, its access from Waikiki makes it a convenient spot, especially as a spot for a quick reprieve as pedestrians make their way up the hill to grab some Leonard's malasadas.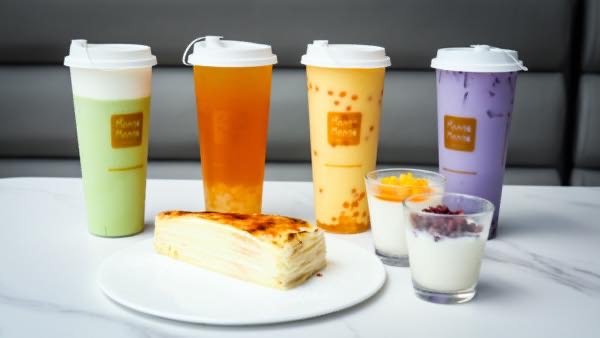 Mango Mango Dessert Kapahulu Branch
755 Kapahulu Avenue, Honolulu, HI
12:00-22:00
(808)367-1640
www.mangomangodessert.com
Yakiniku Tawashi
Yakiniku Tawashi is a Japanese grillery inspired by Korean flavors that opened on Amana Street, near Don Quijote in the Ala Moana area.  Now occupying the space once held by a Korean restaurant called Shillawon, this new eatery has already become a hot topic among the locals for its high-quality meat.  Consider ordering some cuts of brisket or shortrib loaded with its signature chopped onions bathed in seasoned sesame oil or its original soy-based marinade.  Oh, and if you make it over during the day, be sure to try the burgers at Carl OG3 (Oh Gee Sahn) which timeshares the space at lunch.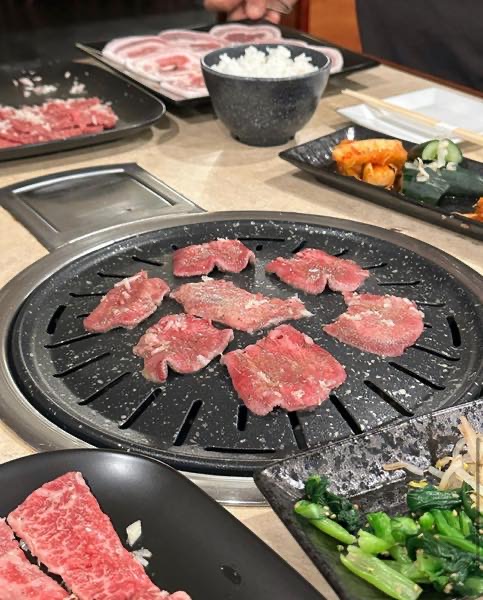 Yakiniku Tawashi
747 Amana St, Honolulu, HI
Wed-Sun 5 pm – 10:30 pm
(808)751-1003
https://www.instagram.com/yakiniku_tawashi_honolulu/
Peso
The vacant space left by Piggy Smalls recently opened its doors to a new concept restaurant in Hawaii.  Peso, a modern Filipino-American neighborhood restaurant and lumpia bar is presented by Ria Dolly Barbosa, who was a "Best Chef of Los Angeles" nominee by the foodie website Eater LA.  Here, contemporary renditions of pancit, pinakbet and kare kare are offered alongside other Filipino-inspired presentations such as ukoy "fritters" and lacquered chicken adobo "dry style" appeal to a broader scope of diners while elevating the perspectives of Filipino flavors to a global scale.  Natural wines, craft cocktails, artisanal beers, and even baked goods make this a new hotspot.
Peso
1200 Ala Moana Blvd Honolulu HI
Wed-Sun 5 pm-10 pm, Sat & Sun 10 am-2 pm
(808)369-7676
https://www.pesoneighborhood.com/
Hawaii's culinary landscape continues to broaden, with localized and even globalized flavors rooted in Hawaii and Asian heritage.  Consider making a stop at one of these new spots to experience the flavors that are along Hawaii's progressively esculent trajectory.