Head down Kalakaua Ave past the Honolulu zoo, and Monsarrat Ave will split upwards towards the iconic Diamond Head.  Follow that path into a more residential neighborhood, and you'll find a variety of laid back neighborhood stores and restaurants frequented by locals. Just outside of Waikiki's hustle and bustle, Cafe Morey's certainly fits this category and they have the island vibe breakfast and lunch nailed down to an art.   Starting with the exterior of the restaurant, Cafe Morey's beach town colored iconic pastels lure in locals and visitors alike. 
Inside, you'll find a continuation of the pastel color theme. The location and breezy atmosphere make it perfect for a quick morning bite or a fuel up after a surf session. 
The top 3 most popular dishes at Cafe Morey's are; 
1)  Mix Fruits Pancake
Fluffy pancakes, dusted with powdered sugar and topped with tropical fruits. Can't go wrong with that! We've confirmed that you can also order the "Honu Fruits Pancake" pictured here off-menu, we're sure it'll look great on your table (and on instagram)!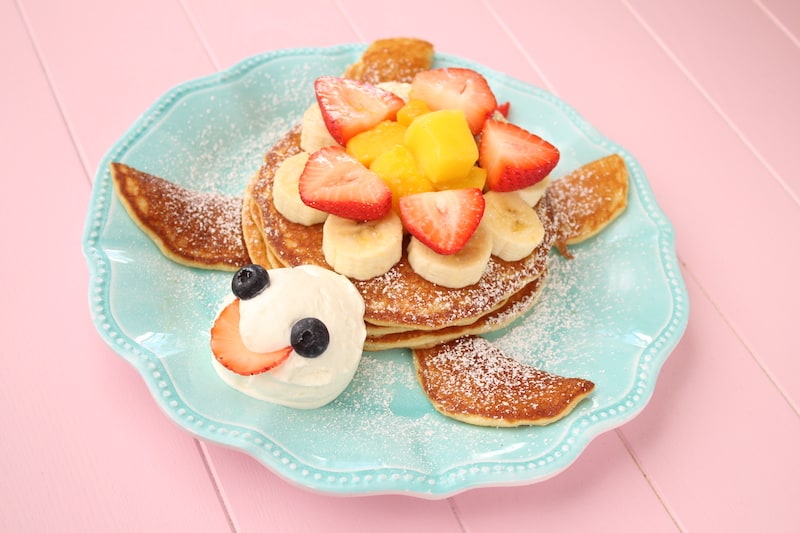 2) Morey's Fried Rice
Popular since the cafes opening, their fried rice is a must try item. Fried with their special house made spices and flavoring, the fried rice is always good for either breakfast or a lunch fuel up. Definitely recommended. 
3) Smoked Salmon and Avo Egg Benedict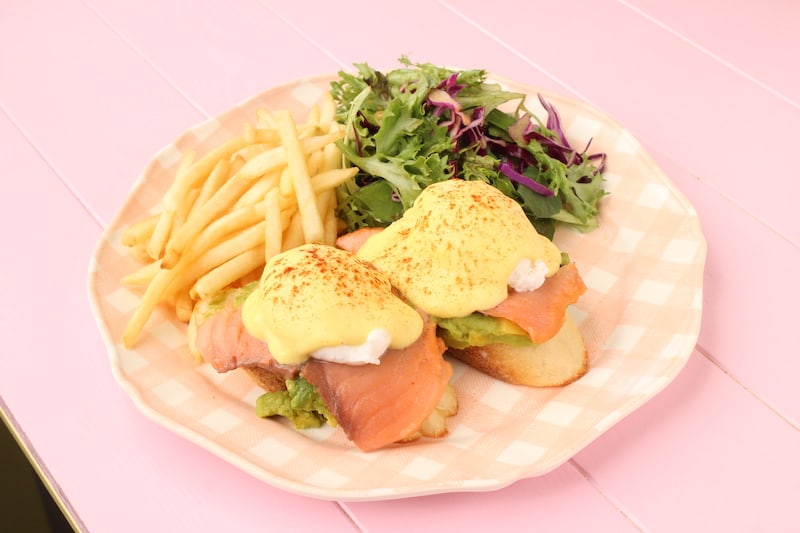 Poached eggs, smoked salmon, and avocado is a heavenly combination. If you're a fan of umami flavors, you can't go wrong with this one. Flavored with their house made sauce, make sure to get ready for a drive down flavor lane. 
Chef's Recommendation: Ciabatta Sandwich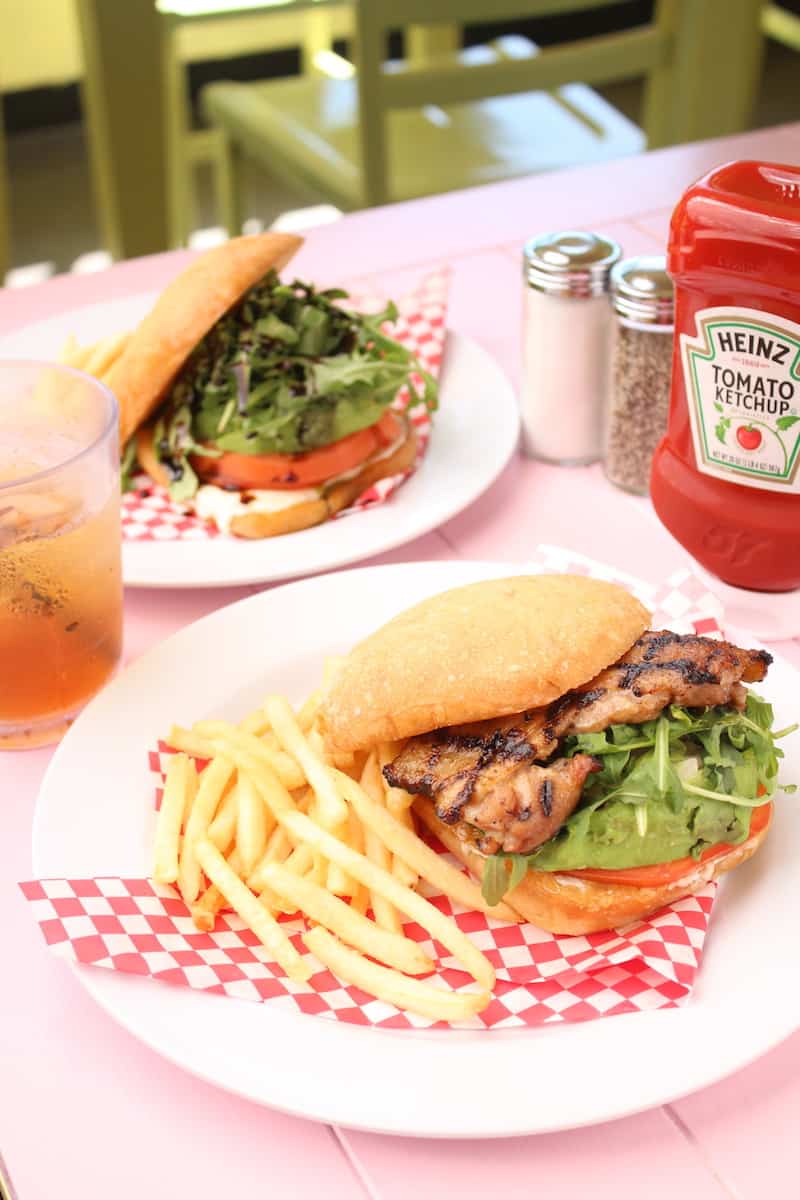 Introduced at the end of 2021, these new Ciabatta Sandwiches are great to eat at the store or to grab and go.  Pick from 4 flavors BBQ Chicken & Mozzarella cheese, Smoked Salmon & Egg Salad, Grilled Bacon & Egg salad, or Tomato  Mozzarella Cheese & Pesto.
Breezy, tropical location. Warm, surf town interior. Delicious food for dine in and take out. What's not to love? Visit Cafe Morey's to get out of the hustle and bustle of Waikiki.
Make sure to check out our coupon deals for Cafe Morey's and other restaurants on our Food Coupon Page!