A number of restaurants at Royal Hawaiian Center are offering Happy Hour specials, but two of our favorites are now at Il Lupino Italian Restaurant and Wolfgang's Steakhouse.
Happy Hour at Il Lupino Trattoria & Wine Bar
Il Lupino Trattoria & Wine Bar is an Italian restaurant adjacent to the Royal Grove courtyard on the first floor of the Royal Hawaiian Center Building B.  Happy hour specials are offered for a full five hours daily from 1:00 to 6:00 p.m.  Cocktails are $8, beers are $4, and wine is $6, which is shockingly reasonable for just about any place in Waikiki.  Indulge in a few bites starting from $8, including truffle fries, meatballs, and several types of pizza such as the classic margherita.  To get your appetite going, here are some photos of a few happy hour menu recommendations.
Margherita $14.00
Topped with fresh fragrant basil, this pizza showcasing gooey mozzarella is a perfect dish for pairing wine!
Other considerations besides the Margherita are the Spinach and Mushroom Pizza and the Calamari Pizza, also available at Happy Hour prices.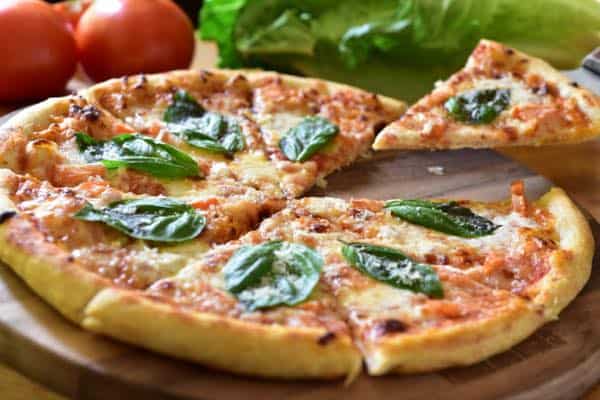 Meatball $12.00
Everyone knows that Italian families take pride in their very own meatball recipes.  At Il Lupino, the meatballs are a blend of veal, pork, and beef, served over pomodoro sauce with a generous sprinkling of Parmigiano-Reggiano.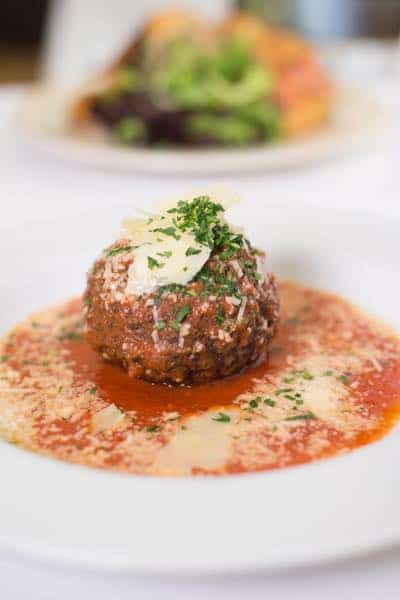 A salami and cheese board ($28.00) is a perfect sharable platter available during happy hour.  What could be more ideal than to pair a nice glass of wine with some fine charcuterie and formaggio?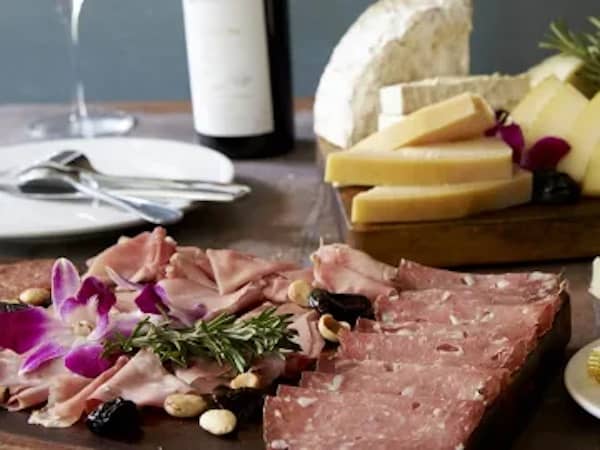 There is a wide variety of alcoholic beverages available to make everyone's hour extra happy.
Il Lupino Trattoria & Wine Bar
Royal Hawaiian Center, Building B, 1st floor
(808)922-3400
11am – 10pm
https://illupino.com/
Happy Hour at Wolfgang's Steakhouse
The famous steakhouse hailing from New York is known for its happy hour in Hawaii.  Wolfgang's Steakhouse, located on the third floor of Building B, offers light snacks starting from $8.00, martinis and wine for $8.00, and beer for just $5.00 from 3:00 p.m. to 6:30 p.m.
Get the party started with lemon drops and mai tais available for $8.00.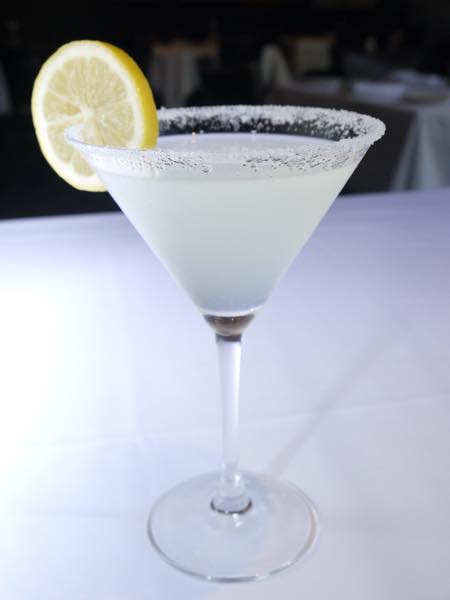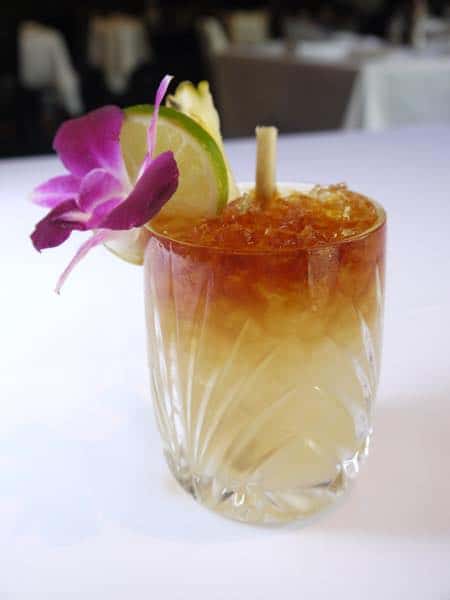 The "Taste of New York" showcases a complete meal consisting of a New York sirloin, mashed potatoes, creamed spinach, and cheesecake for the incredible price of $64.95.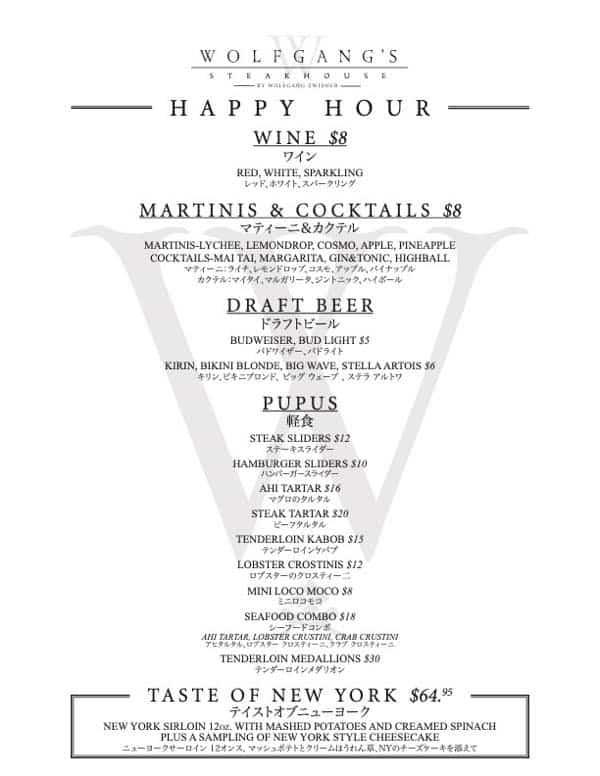 Mini Loco Moco $8.00
Feeling like something local?  This mini version of the popular lunch special is a mere $8.00 during happy hour.  Imagine a tender hamburger patty made with Wolfgang's quality beef over a bed of rice.  Pierce the fried egg atop and a beautiful cascade of yellow will drip down into the loco moco, making a decadent snack that stimulates the senses.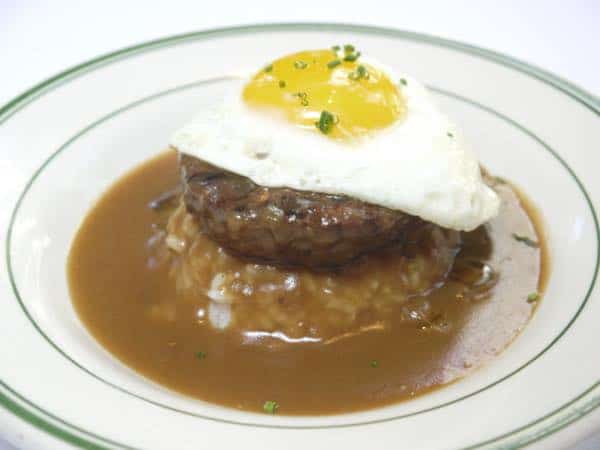 Seafood Combo $18.00
The combo features three types of crostini:  ahi (tuna) tartar, crab, and lobster.  Seafood lovers will appreciate this must have dish.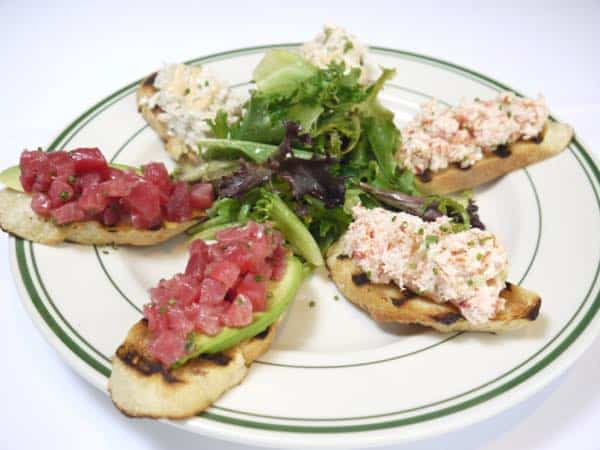 Steak Slider $12.00
Almost as luxurious as a steak itself, this slider showcases thick cut slices of Wolfgang's finest nestled in ciabatta with French fries as a perfect accompaniment.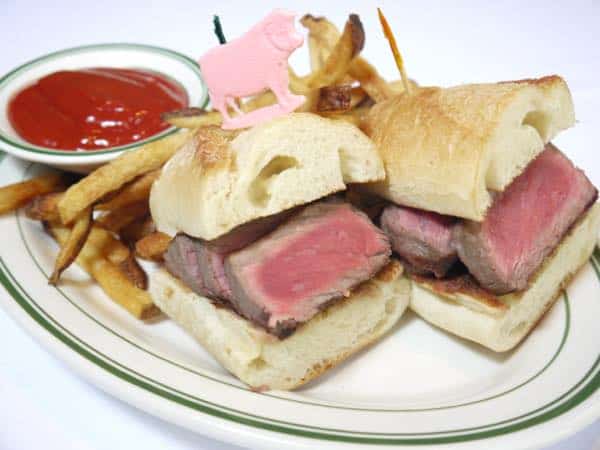 Wolfgang's Steakhouse is also now serving breakfast.  Start your day like a champ with some steak & eggs, or perhaps a Filet Benedict featuring a sumptuous filet mignon in lieu of the thick cut bacon.  Those seeking a little more casual morning bites may opt for a luscious avocado toast or perhaps a salmon bagel featuring thinly sliced lox.
Wolfgang's Steakhouse will craft the perfect steak experience any time of day.
Wolfgang's Steakhouse
Royal Hawaiian Center, Building C, 3rd Floor
(808)922-3600
Sunday – Thursday 11am – 11pm, Friday and Saturday 11am – 11:30pm
https://www.wolfgangssteakhouse.net/
Splurging on some of the most extravagant Italian meals or steaks are made affordable during these amazing happy hour sessions.  So treat yourself to a few cocktails and feel high in spirits.