November 3 is National Sandwich Day, and to honor the fourth Earl of Sandwich for his creation, we thought we would feature some unorthodox sandwiches.  Since the essence of the sandwich is about some type of filling being encased in bread so as to be easily eaten just about anywhere, we felt that we should not leave out open faces, double-deckers, burgers, and rolls.
Aloha Melt Waikiki's Aloha Patty Melt
Melts are essentially grilled cheese sandwiches, and at Aloha Melt Waikiki, you can always get the Four Cheese melt with cheddar, provolone, American, and mozzarella for that photogenic cheese pull.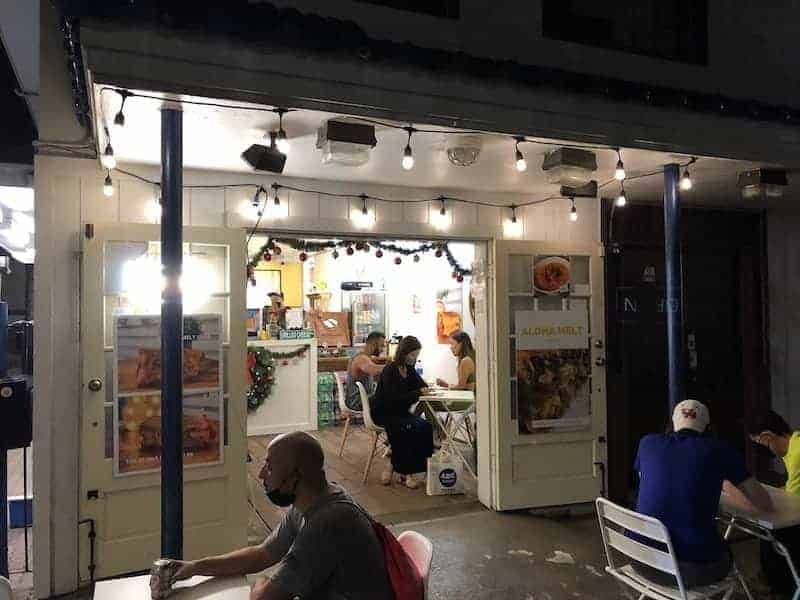 However, go for added decadence with the Aloha Patty Melt, which adds a beef patty, caramelized onions, bacon, pickled jalapenos, and a Sriracha aioli.  It's on the spicy side, but it will melt your heart while putting a fire in your belly.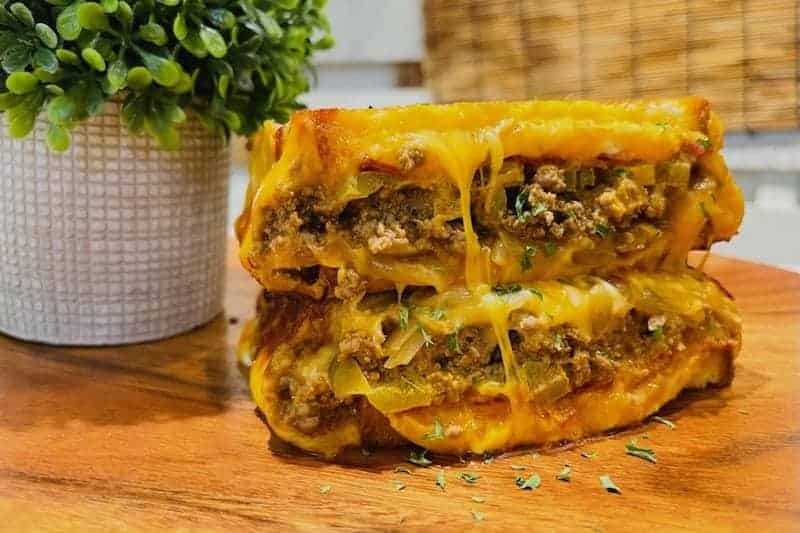 Aloha Melt Waikiki >> Get a special offer!
Location: 355 Royal Hawaiian Ave.
Early Hours : 10am – 2pm daily
Late Hours : 5pm -1am (Mon – Sat),
                      5pm – 11pm (Sun)
Phone : (808) 600 – 8887
Royal Lobster's Lobster Roll
Few sandwiches are more luxurious than a lobster roll, and Royal Lobster keeps it lavish.  Boasting a full Maine lobster tail, claw, and knuckle in every roll, this specialty eatery uses no fillers stuffing the warm toasty brioche.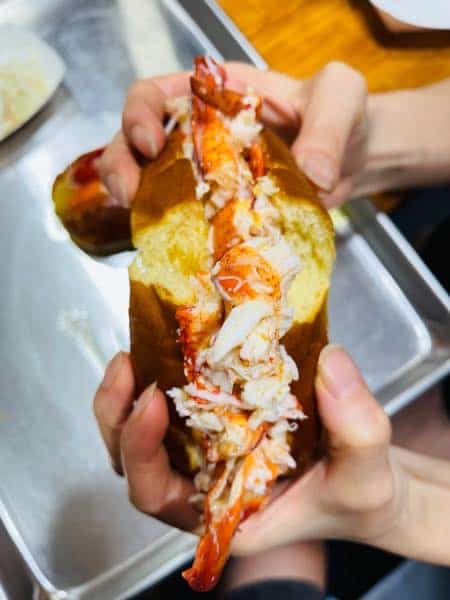 The lobster is lightly seasoned, to simply enhance the naturally sweet attributes of the meat.  Finished with a drizzle of warm Irish butter, the lobster roll will satisfy any crustacean craving.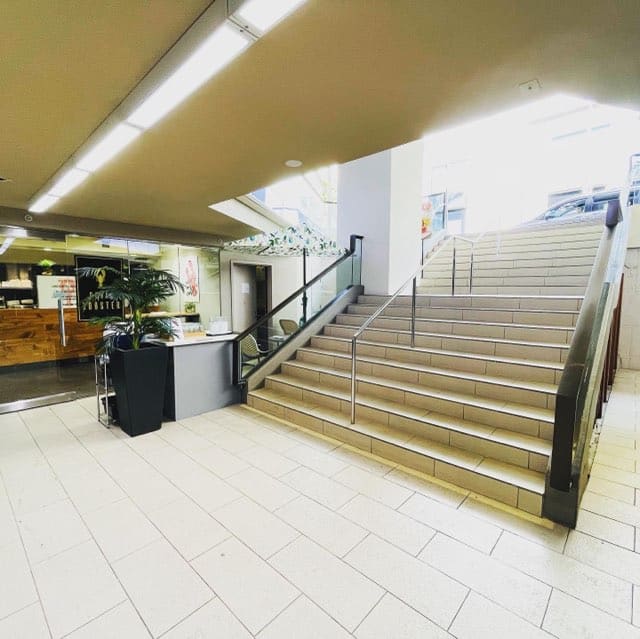 Royal Lobster >> Get a special offer!
Location: 2250 Kalakaua Ave. LL 102
Hours: 11:30am – 6pm daily
Phone: (808) 888 – 0332
Potama's Spicy Tuna Corn Salad
What's a potama, you say?  The name is taken from pork and "tamago," which is the Japanese word for "egg."  This Okinawan discovery is essentially an onigiri, or rice ball, so it is a sandwich without bread.  However, the exterior layer of laver or nori encases a bed of rice which sandwiches a variety of fillings.  The baseline features a filling with an omelette and a slice of SPAM, but at Potama in the Waikiki Food Hall on the third floor of the Royal Hawaiian Center, there are other additional fillings to consider, such as seasoned miso or season konbu seaweed with dried bonito flakes.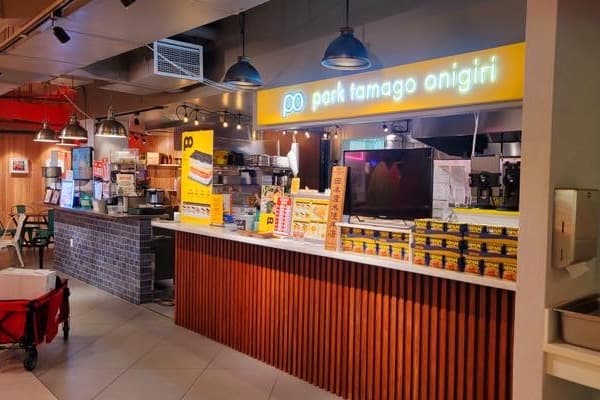 We recommend the Spicy Tuna Corn Salad, which adds flakes of tuna, some corn, mayonnaise, and some Sriracha sauce for an added kick.  Just one bite and we think you will agree.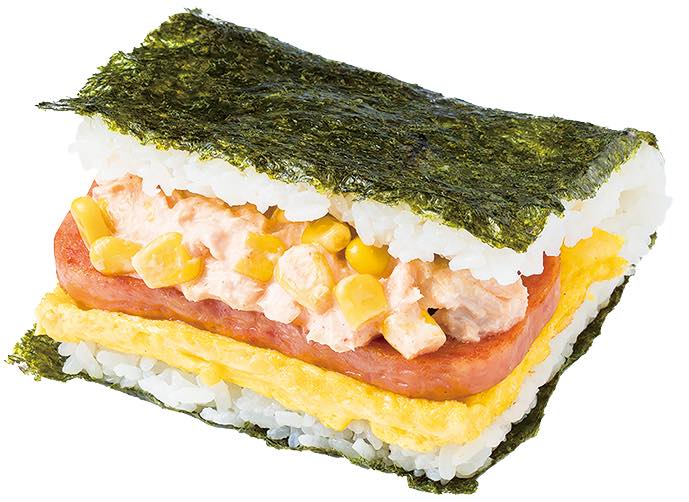 Potama in Waikiki Food Hall >> Get a special offer!
Location: Royal Hawaiian Center Bldg C (Level 3)
2301 Kalakaua Ave.
*Take the escalator near the Cheesecake Factory Entrance to the third floor.
Hours: 11am – 9pm daily
Phone: (808) 376-0435
Jugem Hawaii's Jumbo Cheese Curry Pan
This Japanese curry specialty outfit takes pride in its Coedo curry, which is crafted with a curated selection of ingredients to deliver sweet and savory notes.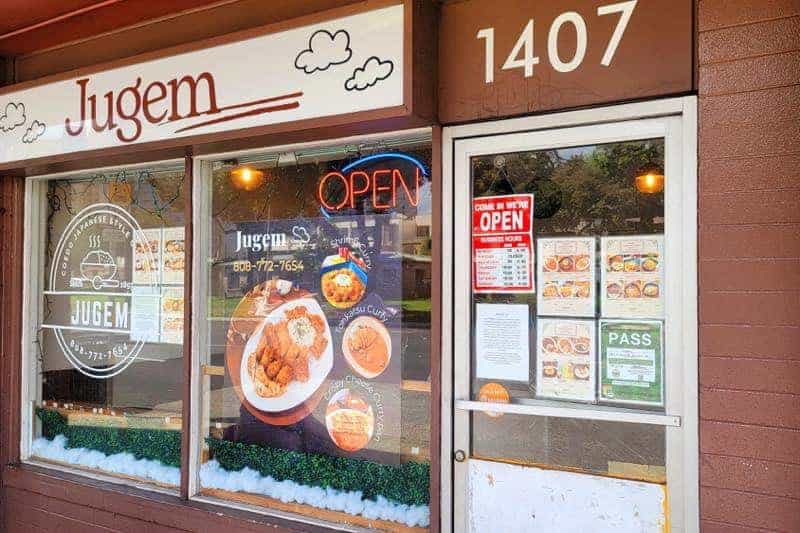 The curry itself is vegan, gluten-free, non-GMO, and all natural since there are no additives or preservatives.  However, imagine that curry sandwiched in Japanese shokupan, or fluffy milk bread, with three types of cheese before being deep fried to a golden crisp.  This rendition of the Japanese bun filled with curry is more along the lines of a sandwich but much, much more decadent…and beer-friendly.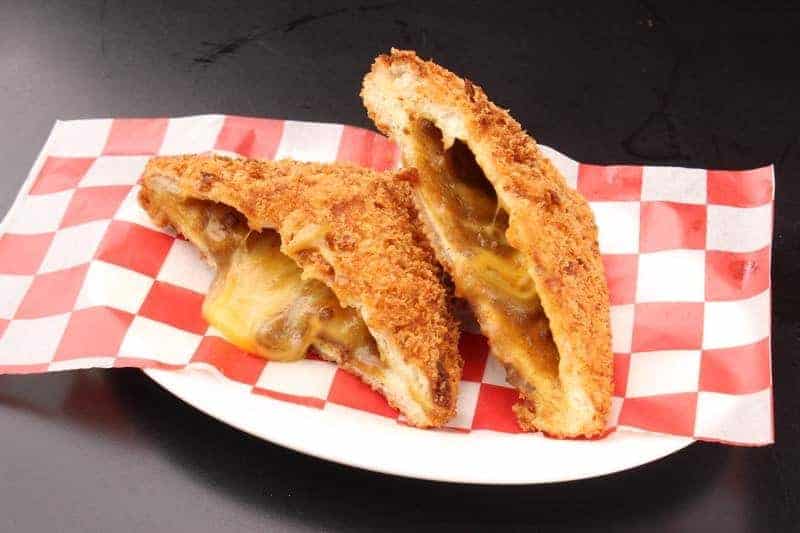 Jugem Hawaii >> Get a special offer!
Location: 1407 S. King St.
Hours: 10am – 8pm *Closed Tue
Phone : (808) 772 – 7654
E.A.R.L.'s Fried Chicken Po Boy
With a name like E.A.R.L., you just know it has to be a sandwich shop.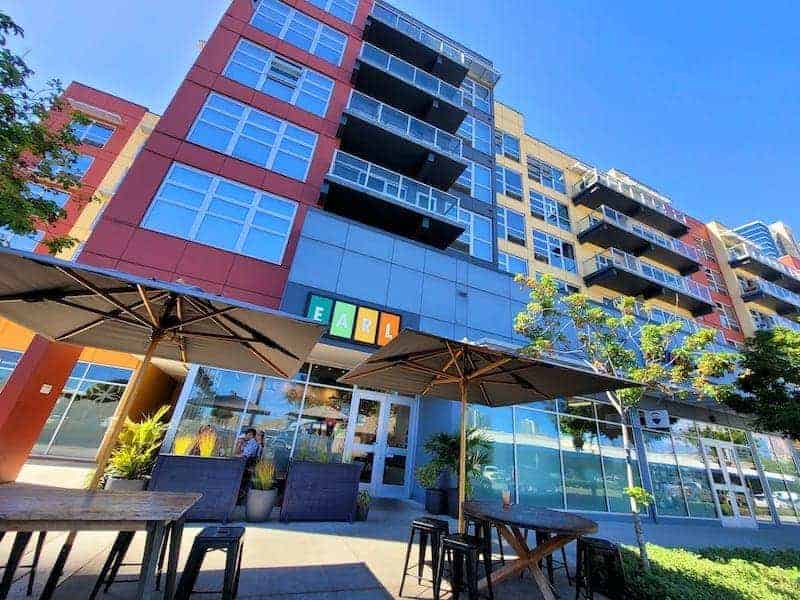 With two locations on Oahu, locals in Hawaii cannot get enough of their East Coast subs, Philly cheesesteaks, or French dips.  But the roster of sandwich types does not stop there, as E.A.R.L. also a Fried Chicken Po Boy.  The Louisiana-inspired sammie cozies spicy fried chicken, lettuce, tomatoes, and pickles together with a drizzle of Remoulade for some soulful Creole flavors.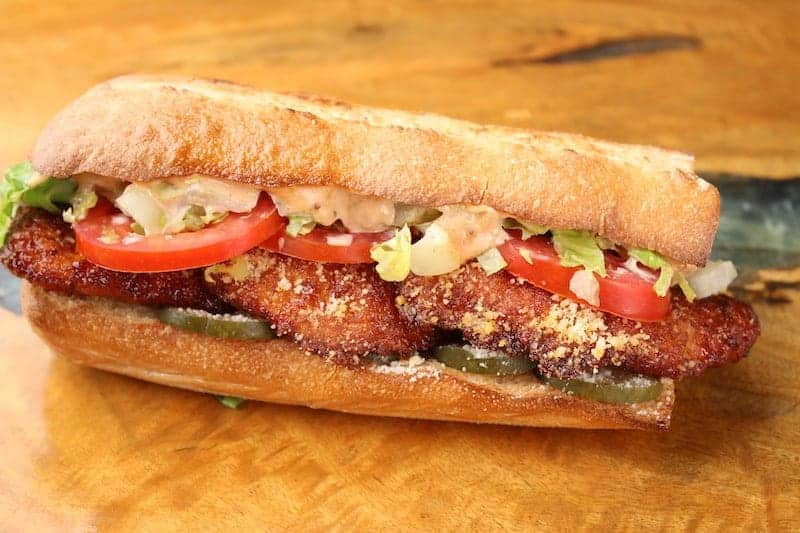 E.A.R.L. >> Get a special offer!
Locations :
Kaka'ako: 400 Keawe St. 
Kapahulu: 2919 Kapiolani Blvd.
Hours: 10am – 8pm (Mon – Sat) 
             10am – 4pm (Sun) 
Kaka'ako: (808) 744 – 3370
Kapahulu : (808) 200 – 4354
Kona Coffee Purveyor's Ham & Cheese Tartine
If you don't mind waiting in lines, swing by Kona Coffee Purveyors, which is known for its fine Hawaiian coffees as well as pastries crafted by b. Patisserie from San Francisco.  b. Patisserie proprietors Belinda Leong and Michel Suas taught the team at Kona Coffee Purveyors how to recreate their addicting tartines.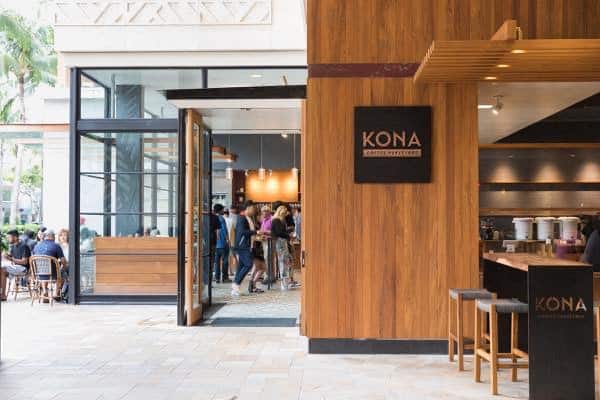 These exquisite open-faced sandwiches on levain bread are nothing short of spectacular.  We recommend starting off with the Ham & Cheese Tartine, which layers slices of ham, Swiss cheese, and bechamel over sourdough, because you will want to try the Turkey BLT and Mushroom Tartines as well.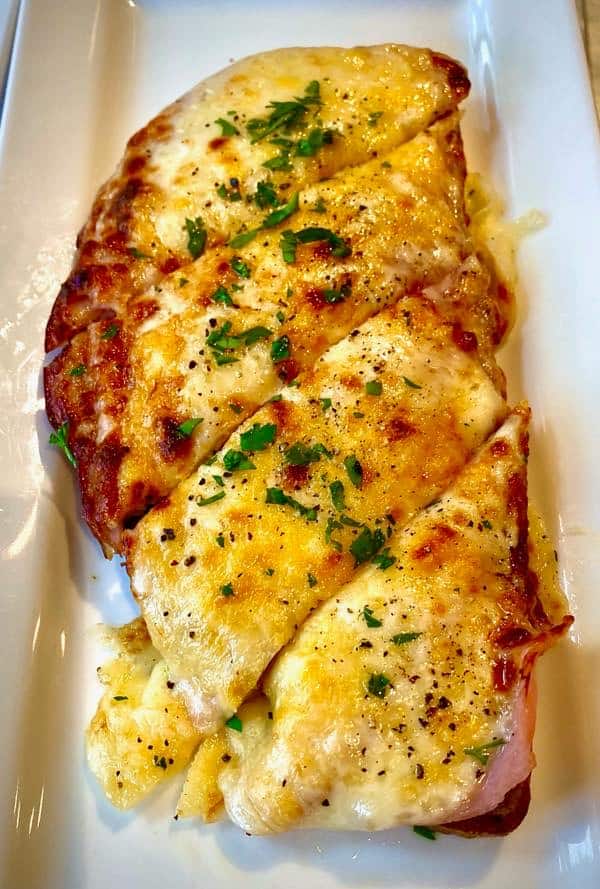 Kona Coffee Purveyors
International Market Place, 2330 Kalakaua Avenue (Kuhio Entrance to the Mall)
Phone:  (808) 450-2364
Business hours:  Sun-Sat, 7:00am – 4:00pm
With Hawaii's diverse cultures, you will find that there are so many different interpretations of sandwiches in the islands.  Whether they be bread, tortillas, or rice stuffed with cheeses, meats, or fish roe, they all make for an amazing snack or hearty meal.