People simply love breakfasts while in Hawaii.  Many restaurants open all day claim that their breakfast business is the best throughout the day.  Perhaps people want to start their day off right, so if that is the case, here are a few places in Honolulu to check out. 
Heavenly Island Lifestyle
Heavenly Island Lifestyle believes that they make breakfast well worth getting up for.  Experience classic American flavors with a local spin or go all in on local flavors at this breezy eatery on Seaside Avenue.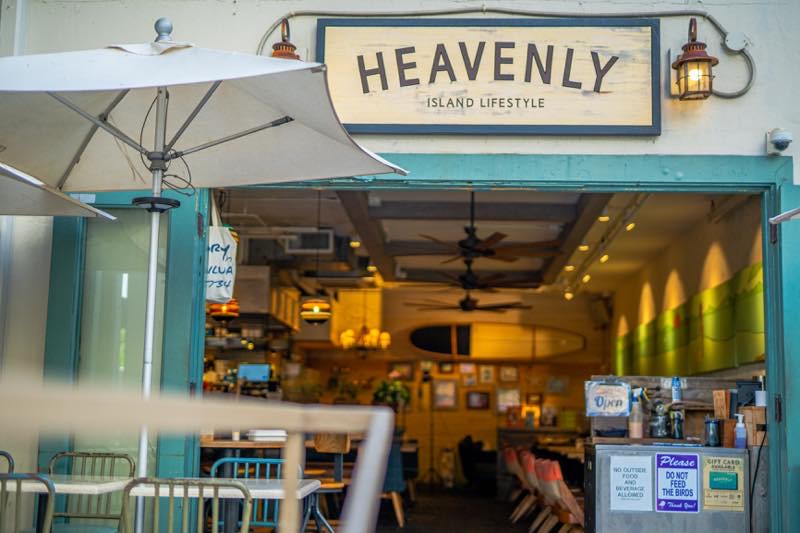 The restaurant prides itself on the locally-sourced and raised chicken and cage-free eggs.  The organic acai bowl offers the option of a mixed berry bowl with banana, strawberries, and blueberries or a Hawaiian fruit version with banana, pineapple chunks, and papaya as the anti-oxidant-rich frozen acai is sprinkled with organic granola and a drizzle of Big Island honey.  The local eggs Benedict, with a crab cake, kalua pork, local tomato and avocado, or salmon and spinach customization, features a homemade Hollandaise sauce scented with lilikoi butter and is accompanied by Okinawan purple potato and a fresh kale salad to balance out the rich course.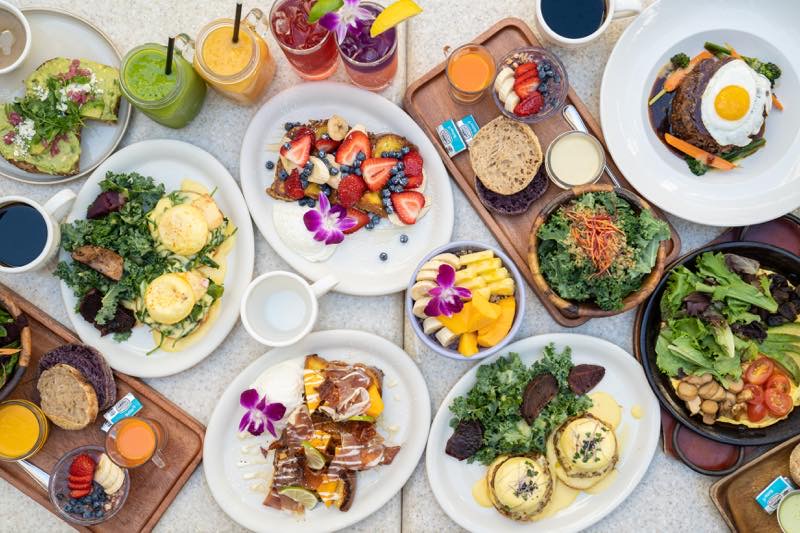 For those needing a robust meal to start their day, the power breakast skillet showcases a 6-ounce ribeye steak, two eggs, garlic potato, avocado, tomato, and an herb butter.  A meal here will prepare you for any type of day ahead.
Heavenly Island Lifestyle >> Get a special offer!
Location: 342 Seaside Ave.
Phone: 808-923-1100
Hours: 7am-2pm, 4pm-10pm daily
*Happy Hour: 4pm-6pm daily
Hatsuhana Japanese Restaurant
Breakfast buffets with pastries, scrambled eggs, and breakfast meats are pretty universal, even in Honolulu.  However, Hatsuhana's Japanese breakfast buffet takes it up a notch with the inclusion of Asian flavors.  The daily breakfast is open six days a week, closed on Wednesdays.
In addition to the commonly found scrambled eggs, bacon, and sausage, Hatsuhana adds yakisoba noodles, pork and shrimp shumai dumplings, grilled salmon, grilled mackerel, Japanese curry, extra soft tofu, simmered scallops, braised eggplant with paprika, porridge, pineapple, oranges, granola, cereals, salad selections, and more!  A selection of juices, coffee, tea, and milk with milk substitutes are all included for just $34 per person.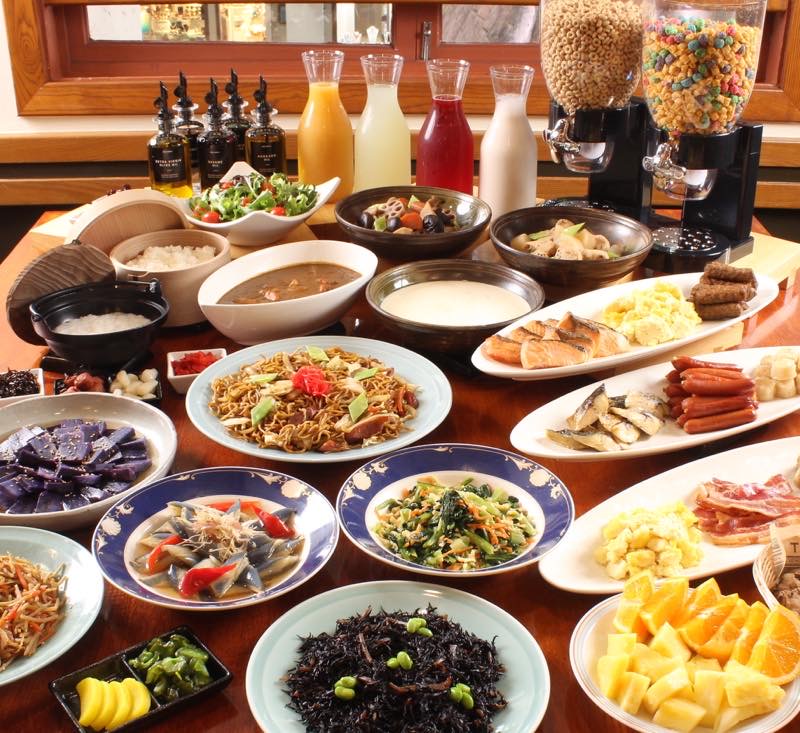 Hatsuhana Japanese Restaurant >> Get a special offer!
Location: 2005 Kalia Rd. Hilton Hawaiian Village Rainbow Bazaar
Hours: 7am-10:30am *Closed Wed
Phone : (808) 946 – 8287
Daily Whisk Matcha
The matcha (green tea) and coffee counter in Kaimuki is known for its iced or hot matcha lattes, hojicha (roasted green tea) lattes, and hapa versions featuring some matcha and some hojicha.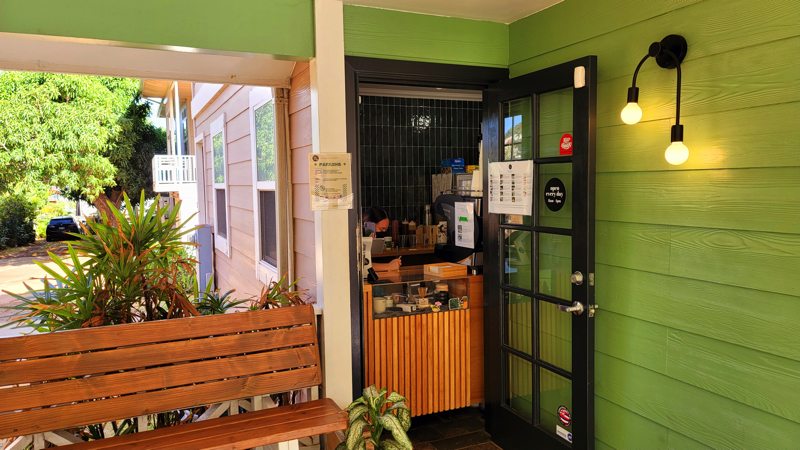 However, there are a number of coffee drinks available, such as an iced Americano and hot or iced caffee lattes, all of which go beautifully paired with some of the delectable pastries.  The simple salt & butter bun, cheese & mushroom puff,  arabiki sausage & bacon bun, and fresh fruit sando, also known as the Japanese-style sandwich with seasonal fruits and light whipped cream nestled between two slices of milk bread, all make for a great continental-style breakfast.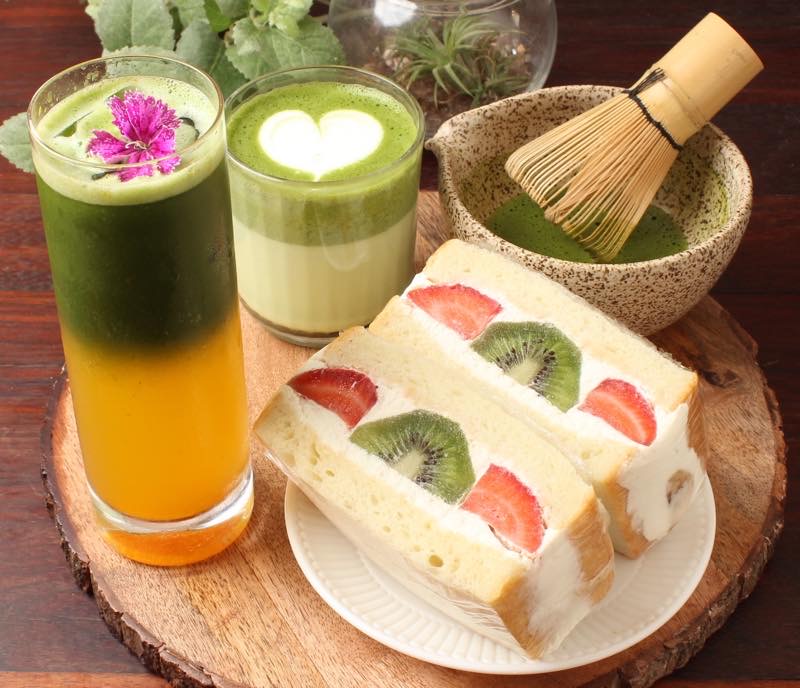 Daily Whisk Matcha >> Get a special offer!
Location: 1114 11th Ave, Honolulu, HI 96816
Hours: 8am – 4pm Daily
Phone : (808) 490 – 3436
Asahi Grill Kaimuki
Serving traditional island flavors, Asahi Grill in Kaimuki is most known for the legendary oxtail soup which was once served at the now shuttered Kam Bowl.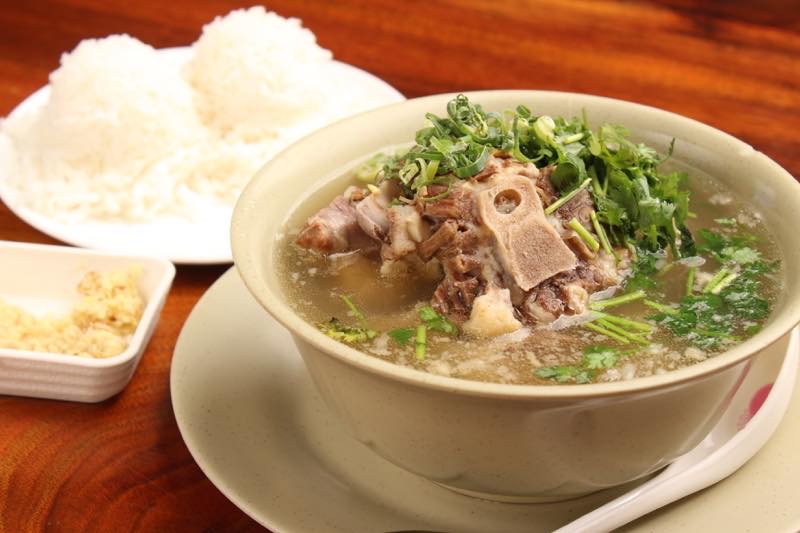 However, locals love the breakfast dishes as well, which infuse local flavors.  Take the Asian-inspired Asahi breakfast teishoku, for example, which showcases mahi mahi or salmon with one egg, and includes a tossed salad and some miso soup.  The island breakfast offers two pancakes with two scoops of rice, two eggs, and a choice of breakfast meat.  There is even a supplemental option of adding on the Chinese sausage lup cheong.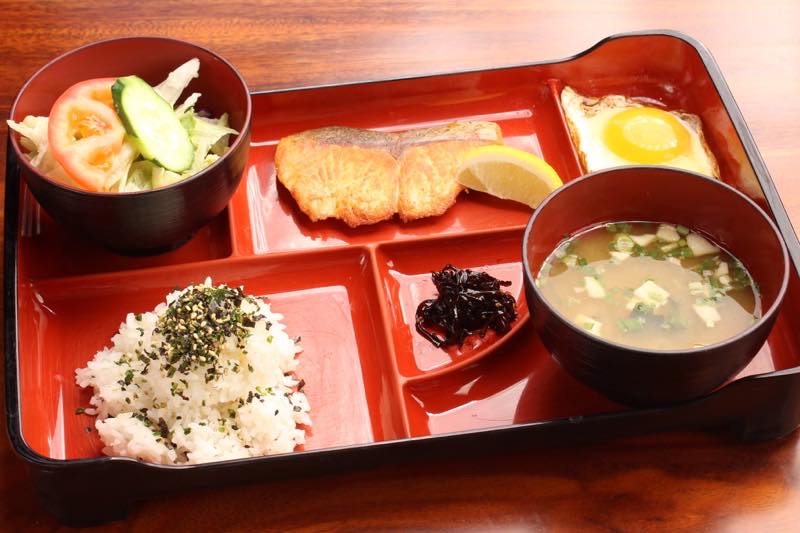 Late risers will appreciate that breakfast is served all day, with the exception of the pancakes, which are only available from 8:00 to 11:00 a.m.
Asahi Grill Kaimuki >> Get a special offer!
Location: 3008 Waialae Ave.
Hours: 8am – 2pm, 5pm – 9pm *Closed Wed
Phone: (808) 744 – 9067
Fatboy's 
Even Fatboy's, the local plate lunch outfit with multiple locations, offers breakfast daily until 11:00 a.m.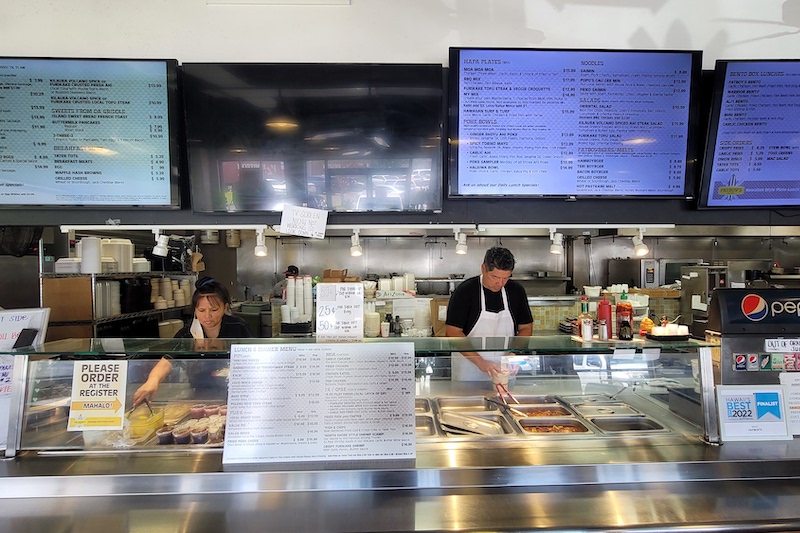 While loco mocos are available all day, it is something that locals could consider for breakfast–two eggs on rice with a house hamburger patty all smothered with a home-style brown gravy.  However, other fun breakfast menu items are available, and are just limited to the morning, so consider an Aloha Breakfast with two eggs and rice accompanied by a choice of breakfast meat but featuring a healthier turkey sausage option or the popular Filipino sweet sausage longanisa, for an additional amount.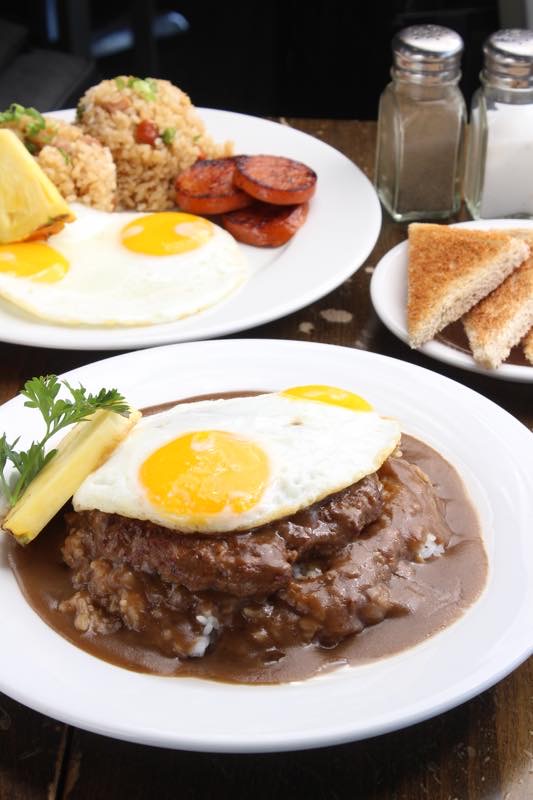 An Iron Hawaiian Breakfast keeps things healthier with furikake ahi, turkey sausage, egg whites, and brown rice.  Pancakes and sweet bread French toast are also on the menu with a roster of other tempting flavors, so get there early to plan out which dishes to order.
Fatboy's >> Get a special offer!
[Hawaii Kai]
Location: 7192 Kalaniana'ole Hwy, located in Koko Marina Center
Hours: 7 am – 9 pm Daily
Phone : (808) 394 – 2373
[Waipio]
Location: 94-1221 Ka Uka Blvd.
Hours: 7:30am – 8pm (Mon – Sat), 7:30am – 3pm (Sun)
Phone : (808) 680 – 7520
Le'ahi Bar & Grill
The family-style restaurant in Waikiki starts with fresh and sustainable ingredients in all its meals.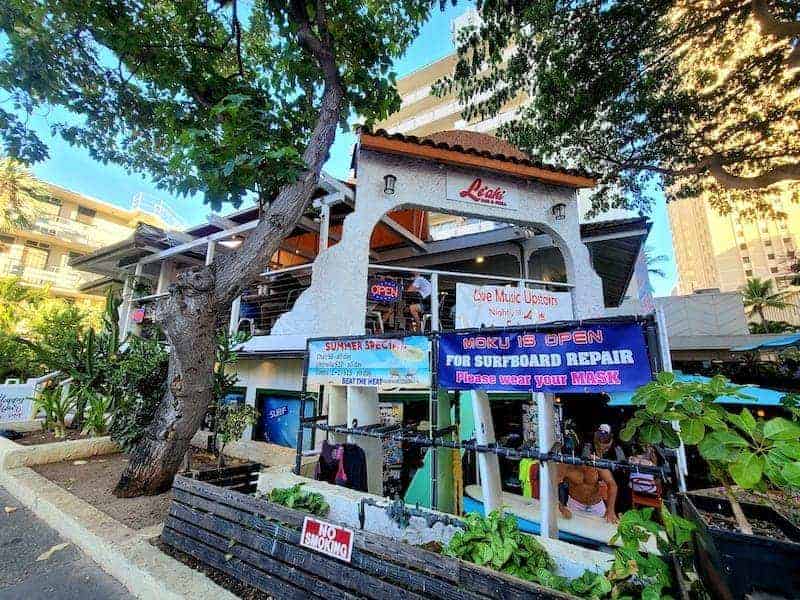 From classics to new-age culinary discoveries, the breakfast menu is replete with seductive options.  Rolled omelettes include a flat iron steak folded in eggs with portobellos and cheese or shrimp with buttery avocado in a delightful cream sauce.  Eggs Benedict and Eggs Florentine are dripping with Hollandaise, while a chorizo hash with cheese and jalapenos or corned beef hash with sweet corn comfort with familiar flavors.  However, it is the Dutch babies that keep people coming back–eggy baked pancakes showcasing sweet or savory toppings such as caramelized bananas or caramelized onions with Boursin cheese.  This confection alone seems to be a reward worthy of getting people out of bed.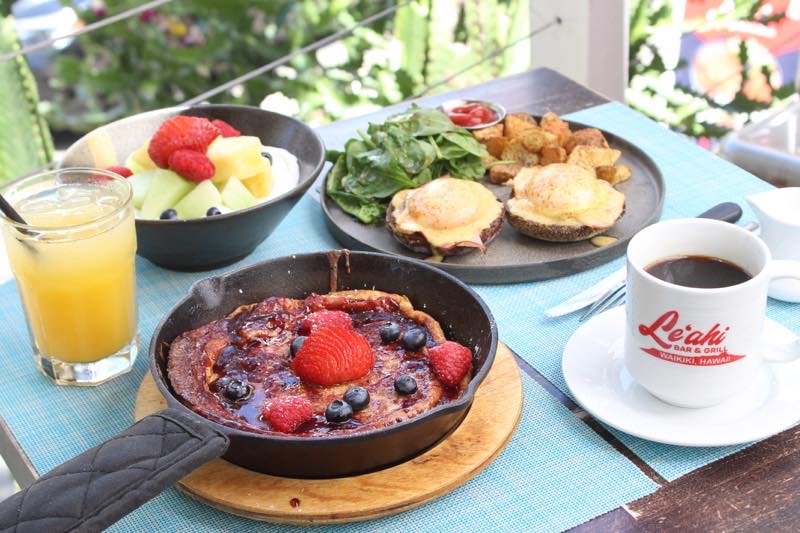 Le'aahi Bar & Grill >> Get a special offer!
Location: 2446 Koa Ave. *Across from Hyatt Regency Waikiki Entrance.
Hours:  8am – 2am, Happy Hour between 3pm and 6pm every night!
Phone: (808) 762-9025
We can assure that these breakfast spots are good reasons for setting the alarm clock for an a.m. wakeup.  However, we just cannot promise the absence of lines.  So if you are a late riser or someone who abhors waiting, maybe consider those who have all day dining with breakfast dishes in the afternoon or at night.  Otherwise, devise strategies to get your eyelids open long enough for you to down a few cups of black coffee at one of these amazing breakfast spots.