Enjoy Live Music with Dinner in Waikiki
There's nothing quite like Hawaiian melodies floating through Waikiki at dusk. This live tropical musical experience is one of the intangibles that bring tourists back to Waikiki year after year. If live music in Waikiki is something that perks your attention, there aren't too many places that do it better than Kani Ka Pila Grille.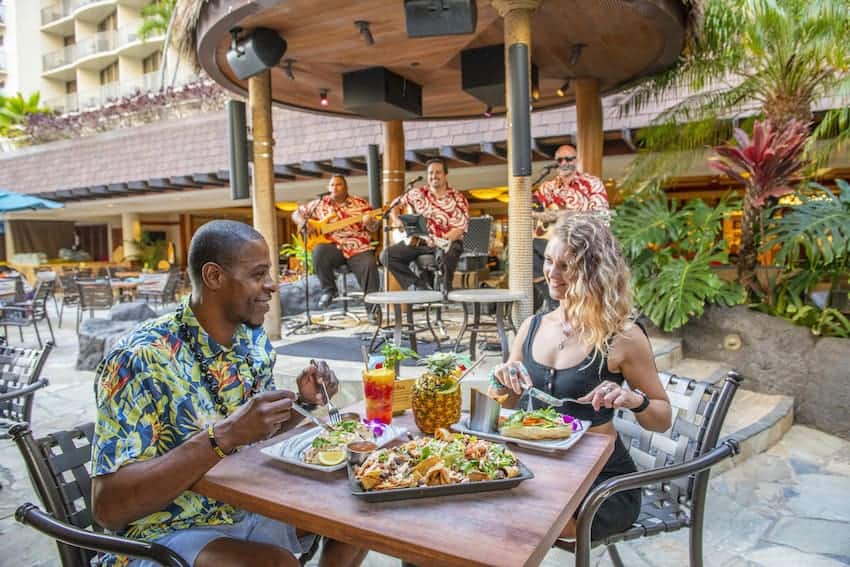 Located poolside at the Outrigger Reef Hotel, and open for lunch or dinner, Kani Ka Pila Grille's claim to fame is their nightly traditional and contemporary Hawaiian music performances by talented local musicians. The word kanikapila means "a gathering around music".  In practice, it's a form of Hawaiian jam music often performed live on the beach with friends and family.
If you want to skip the luau on your Hawaii visit but still want to experience dinner and live Hawaiian music, Kani Ka Pila Grille should be on your itinerary. With a wide selection of pupu and local style entrees, you'll  find something that hits the spot at this restaurant. Listen to the live music, grab some Hawaiian cocktails, kick back poolside in the open-air dining area and you've got the makings of a great Waikiki evening. Don't be surprised if some of the locals join in with the musicians for some spontaneous hula dancing while you enjoy your meal.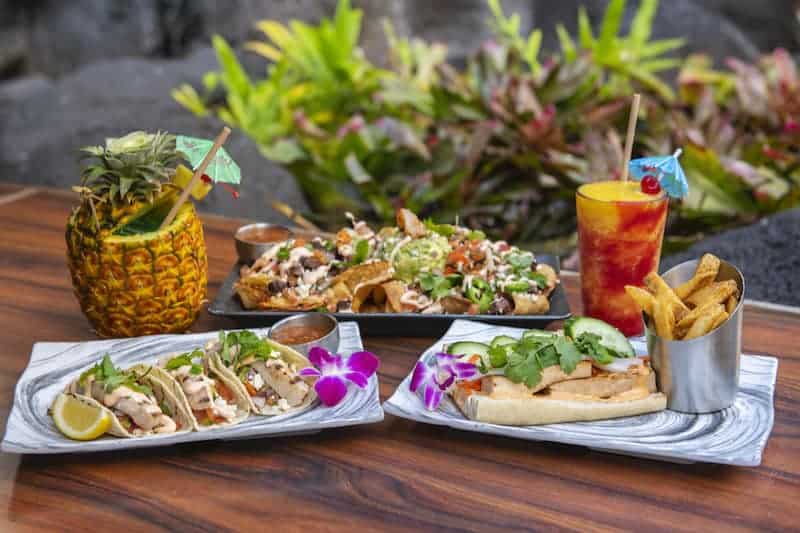 Kani Ka Pila Grille keeps it traditional but has fun with their menu too. Definitely try items like the Surf & Turf Loco Moco, which features an Angus Beef patty topped with a fried egg and gravy, PLUS a crab cake topped with hollandaise over steamed white rice. A perfect spot to lounge poolside, listen to live music and savor some pupus, maitais, and frozen cocktails, you'll be able to enjoy Kani Ka Pila Grille all throughout the day on your Waikiki vacation!