Aloha Steak House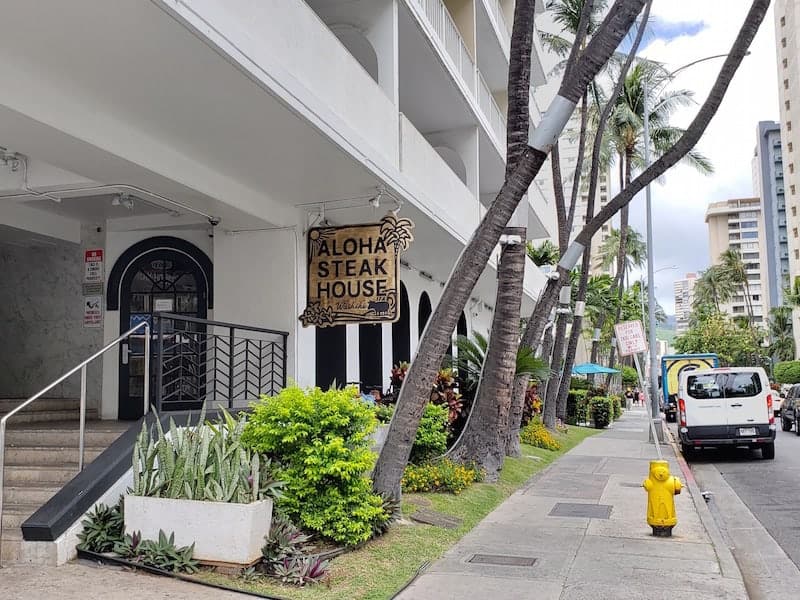 When you're on the move on vacation, sometimes you need a nice steak to recharge your batteries. You can of course drop a bunch of cash at a fancy steak house, or you can visit Aloha Steak House for a reasonably priced, great tasting steak. To get to the restaurant, go down  Lewers street from Kalakua or Kuhio. You'll find the cozy restaurant next to the side of DFS T Galleria.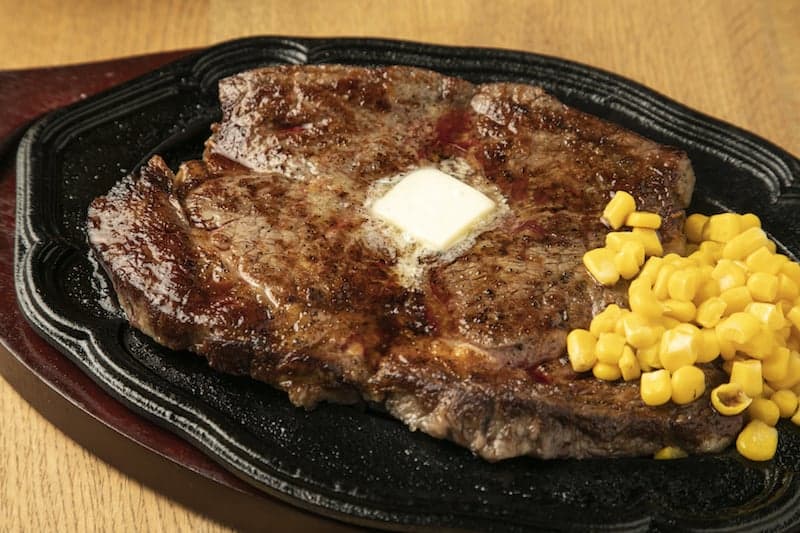 Aloha Steak House offers affordable steak options with a Hawaii twist. You'll find a daily lunch special from 11:00AM-2:00PM. Most steak dishes come on a sizzling hot plate, so be careful! Also, we recommend ordering your steak 1 step rarer than what you want since the hot plate will cook the steak while you eat it. If you want a medium steak, order medium rare.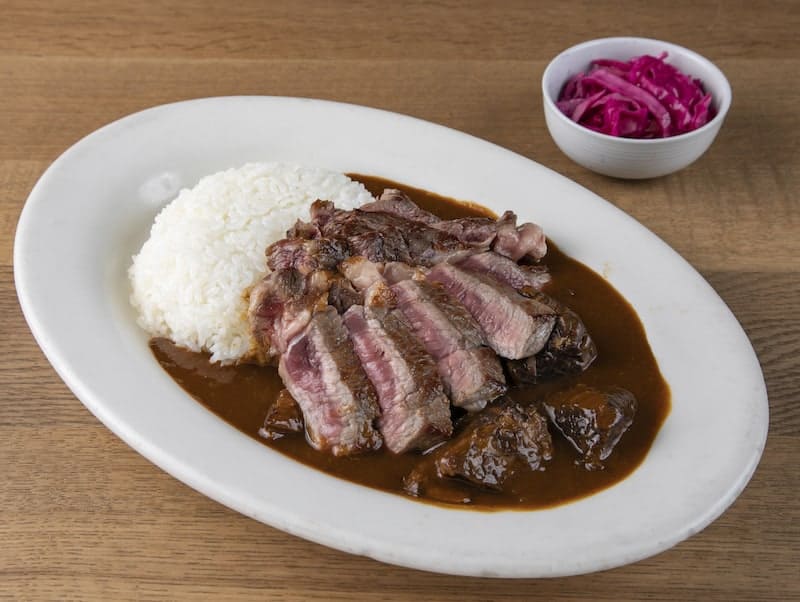 Our recommendation for lunch is the Steak House's Beef Curry. You can add steak for an additional $10 (pictured), but it's plenty tasty without for $12. As it's a small restaurant, we recommend making a reservation for dinner.  Highly reviewed appetizer items include  Garlic French Fries and Garlic Shrimp.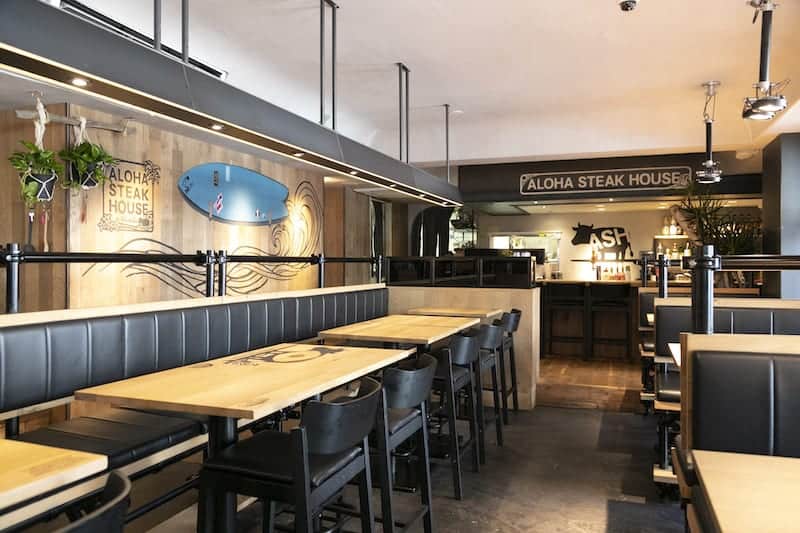 One thing we at Oahu's Best Coupons like about Aloha Steak House is the laid back, casual atmosphere. There's no dress code, so it's easy to drop in after a day at the beach.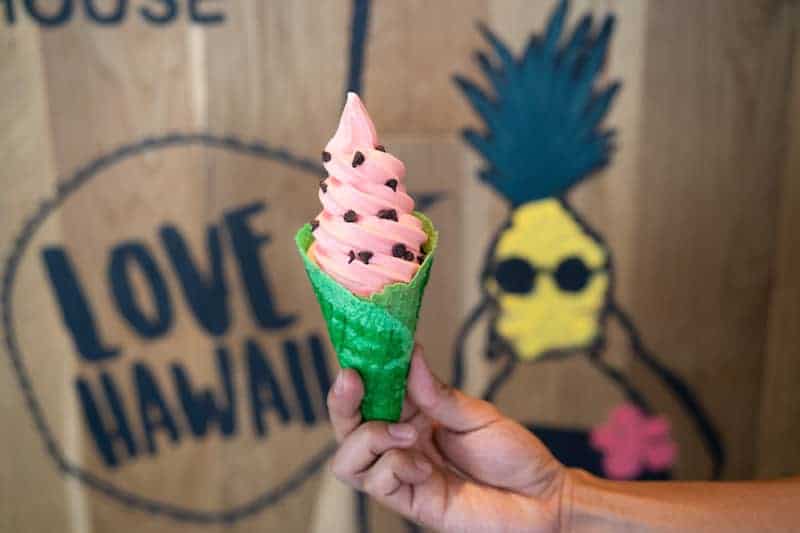 For dessert, try the watermelon ice cream.  It's a red watermelon soft serve topped with chocolate chips in a homemade waffle cone. It makes a great foodie pic for all you instagram lovers.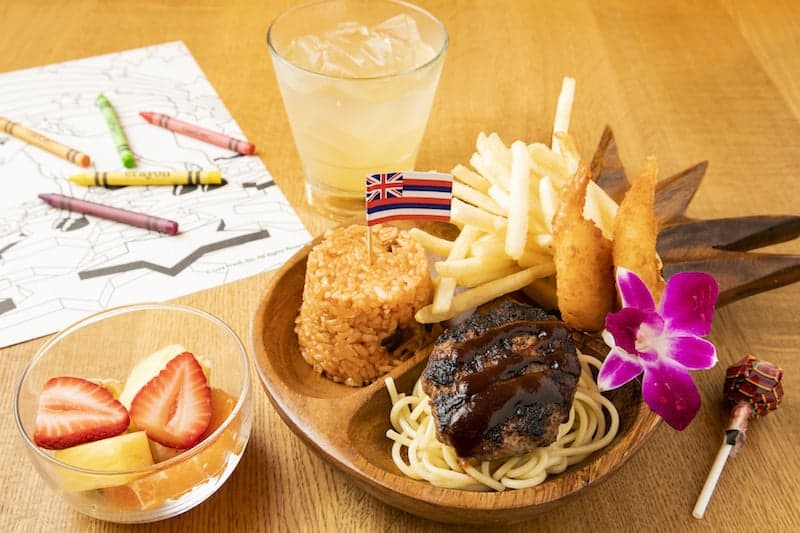 also got a great kids plate option for around $9.50. We know how hard it is to have a nice steak dinner with kids in the high end steak houses, so this is a great choice for those traveling  with children.  Make sure to check back often for new deals for Aloha Steak House and much more!
See the great deal with Aloha Steak House >>>
Aloha Steak House:
320 Lewers St.
(808)600-3431
Lunch/ 11am – 2pm daily
Dinner/ 5pm – 11pm daily
*Last call (food) 10:30pm