While tourism has resumed somewhat, Oahu restaurants have had a hard time adapting. If you haven't visited in a while, you may find that many of your favorite eateries are closed.  Given this situation, here's a list of open restaurants on Oahu, listed from high end to cheap (but ono!) eats.  All hours are current as of 3/1/2021.
Fine Dining
1)Michel's at the Colony Surf
Boasting one of the best views on the island, Michel's is a great fine dining option.  You'll enjoy Classic American dining with an island twist.  Start with a decadent Ahi Tartare, savor a Beef Wellington and finish it off with a Hawaiian Coconut Cheesecake. The open-air setting is also plus for safety. Highly recommended. Check out our coupon for a great deal on course menus. 
Hours:
Dinner  open daily
5pm – 8:30pm (last seating)
Sunday Brunch open every first Sunday of the month
10am – 1pm (last seating)
2) XO RESTAURANT
One of Honolulu's stand out Asian fusion restaurants, XO RESTAURANT is a must visit for dinner.  The restaurant does a great job representing the Asian-leaning melting pot of Hawaiian cuisine.  Think buttermilk fried oysters, Birria Braised Beef Shank, and a variety of savory dumplings and appetizers that are great for sharing with family. Click here for the great deal on creative course menus. 
Hours:
5pm-10pm (Last Call 9:30pm) 7 days a week
Casual Dining
3)Rokakku Hamakatsu
Rokkaku Hamakatsu is a modern, "Kyoto-style" Japanese restaurant in Ala Moana Center. This usually means an emphasis on seasonality and showcasing the natural flavors of quality ingredients.  Although their pork katsu is the go-to option here, do take the time to pick through the menu of high quality raw and grilled seafood dishes. Click here for the coupon offer!!
Hours:
11am-8pm 7 days a week
Value
4) Daiichi Ramen
You're not going to walk away hungry at Daiichi Ramen. All sorts of big bowls of ramen, fried rice, gyoza, and fried goodies can be had here. Visit their new Kahala location if you're visiting the islands, or find them in Aiea, Pearl City , Kailua, and Ewa if you're in the neighborhood. Our recommendation is the Miso Ramen, Fried Rice, and Gyoza for just $12.50! Make sure you use the Oahu's Best Coupon Deal for even more savings. 
Hours:
Hours vary by location. (Open for lunch and dinner)
5) Tsurutontan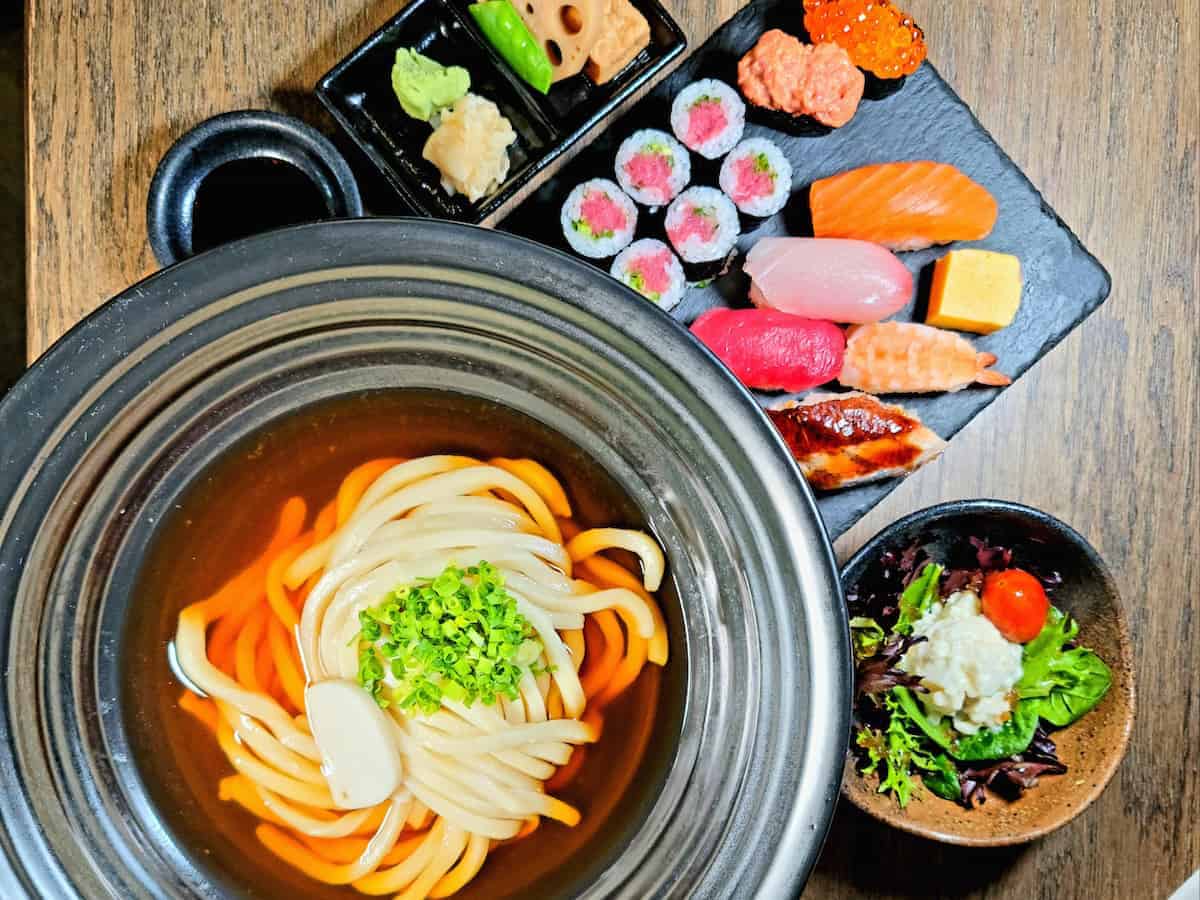 Tsurutontan isn't usually on our value list, but this deal is definitely worth the visit. You can score the above Nigiri Sushi set above for just $20 ($40 value) ! You can even choose from 4 different types of udon. This deal won't last, so make sure you visit and show them your Oahu's Best Coupon deal .  Make sure to check back often for more information on open restaurants on Oahu. 
Hours:
11am–2pm, 4–8pm 7 days a week.