Next to some of our favorite restaurants closing, a major let down of the pandemic has been the decline of open,  late night restaurants in Honolulu. Tourists have to eat, and we're always looking for places to blow off some steam. Fortunately, some of our favorite late night restaurants in Honolulu are still going strong. We've listed some of our go tos that are open past 9PM below!
468 Ena Rd, Honolulu, HI 96815
(808) 941-2800
Located on the west side of Waikiki, Chiba-ken is a great Japanese "izakaya" style restaurant that's worth a visit.  If you're staying at Hilton Hawaiian Village or a hotel in its vicinity, this is a great watering hole to get in some good late night pupus and drinks. 
You'll find Japanese izakaya staples like tempura, kara-age, and mouth watering age-dashi tofu. Open air, covered terrace seating is also available. Did we mention Happy Hour is from 9PM-Close?  
355 Royal Hawaiian Ave, Honolulu, HI 96815
(808) 600-8887
Newly opened in 2021, Aloha Melt Waikiki serves up mouth watering melts to the hungry public. We love the Bacon Patty Melt, but we LOVE the Bacon Patty Melt after the bars close if you catch our drift. 
The great thing about Aloha Melt Waikiki is that they stay open 1 hour past when most bars close. If bars close at 12AM, they'll be open until 1AM. If bars close at 1AM, they'll be open until 2AM. That gives you enough time to head down for a cheesy, gooey, melty bacon bomb for your hungry belly.  Order the Tomato Basil Soup for some dip action as well, you won't regret it. 
1327 S Beretania St, Honolulu, HI 96814
(808) 596-2779
Established in 1986 by the current owner Mary's father, the restaurant serves hungry locals a variety of Chinese dishes.  You know if the place has been open for this long, it's got some strong support from local patrons.  
Open until 10:30PM, you'll find billiards tables, darts,  a fully stocked bar and loads of great food to pick from.  Make sure you try their award winning Gau Gee. Crispy on the outside with juicy meat on the inside, it's a pocket of deep fried happiness that'll make your late night eats that much better. 
2155 Lauula St A, Honolulu, HI 96815
(808) 922-3387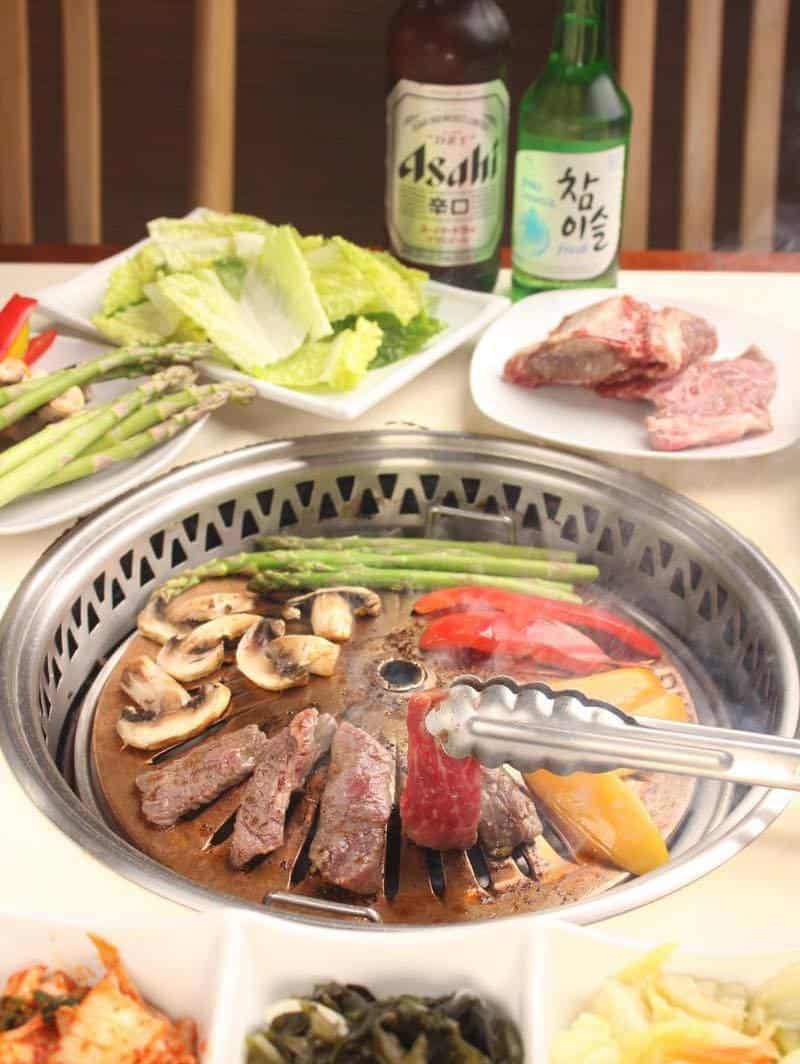 Located in a nondescript alley in the middle of Waikiki, Ginza Won has been serving up Korean BBQ for 25 years. The restaurant is frequented by repeaters, and is always a good choice when you're looking for a late night spot in Waikiki. 
The owner recommends the Marinated Short Ribs, and we have to agree. Ask the friendly staff for help if you're new to grilling at the table. We've had great luck asking for their recommendations as well. Open until 10:30PM, Ginza Won is a great late night choice given its central location in Waikiki. 
2446 Koa Ave, Honolulu, HI 96815
(808) 762-9025
Tasty food, sunset views, live music, and open until 2AM! You can't go wrong with Le'ahi Bar & Grill. Newly opened in 2021, they serve up a variety of American and Local dishes that keep us coming back for more. 
We were recently introduced to the highly trained Japanese chef here, and we really like what he has going on in the kitchen. Their Loco Moco is a must try, as the sauce is flavorful and the egg on top is gently poached. It's a nice, elevated take on the standard Loco Moco found on the island and we definitely recommend it. 
Japanese, Chinese, Korean, American, Local, melts – looks like we covered a spread of different foods available at late night restaurants in Honolulu! As things open back up going forward, we're excited about the return of night life and the other late night food options that are sure to pop up in Honolulu. As always, make sure to check out our coupon page for deals on all these great restaurants!