Reef Bar and Market Grill Waikiki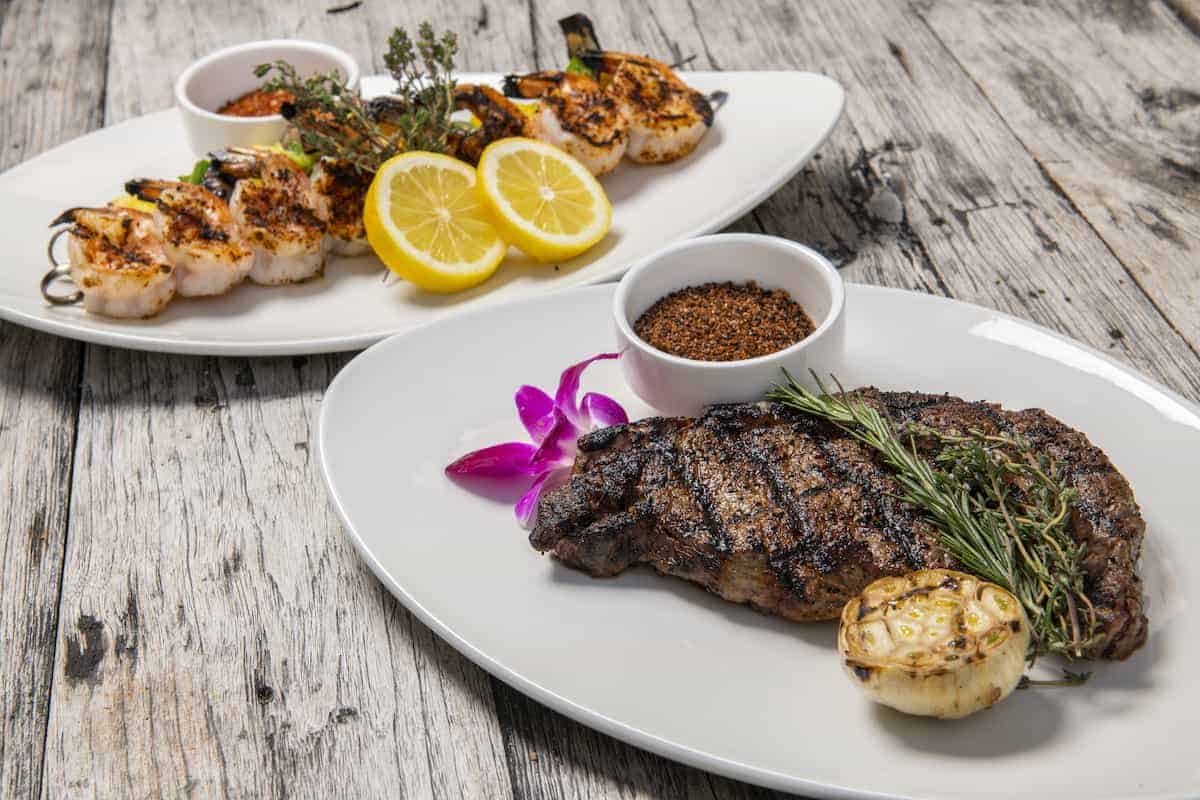 Looking for a unique Waikiki restaurant with fantastic views of Diamond Head, Waikiki Beach and world famous Hawaiian sunsets? If you are, make sure to check out Reef Bar and Market Grill. Located beachside in the Outrigger Reef Waikiki Beach Resort, this unique restaurant features an extensive casual all-day dining menu, a grill your own protein experience, and some of the best views of Waikiki beach in the world.
Start your day off with the breakfast buffet in the Hawaiian morning sunshine, grab a burger for lunch, or watch the sunset over the pacific ocean and cap off the night by grilling your own steak on one of the many grills provided at the restaurant.  For this unique and memorable dining experience, guests select their protein and sides such as New York Strip, Filet Minion or Ahi Steaks and head over to the grills where the resident grill-master teaches you how to season and grill your meal to perfection.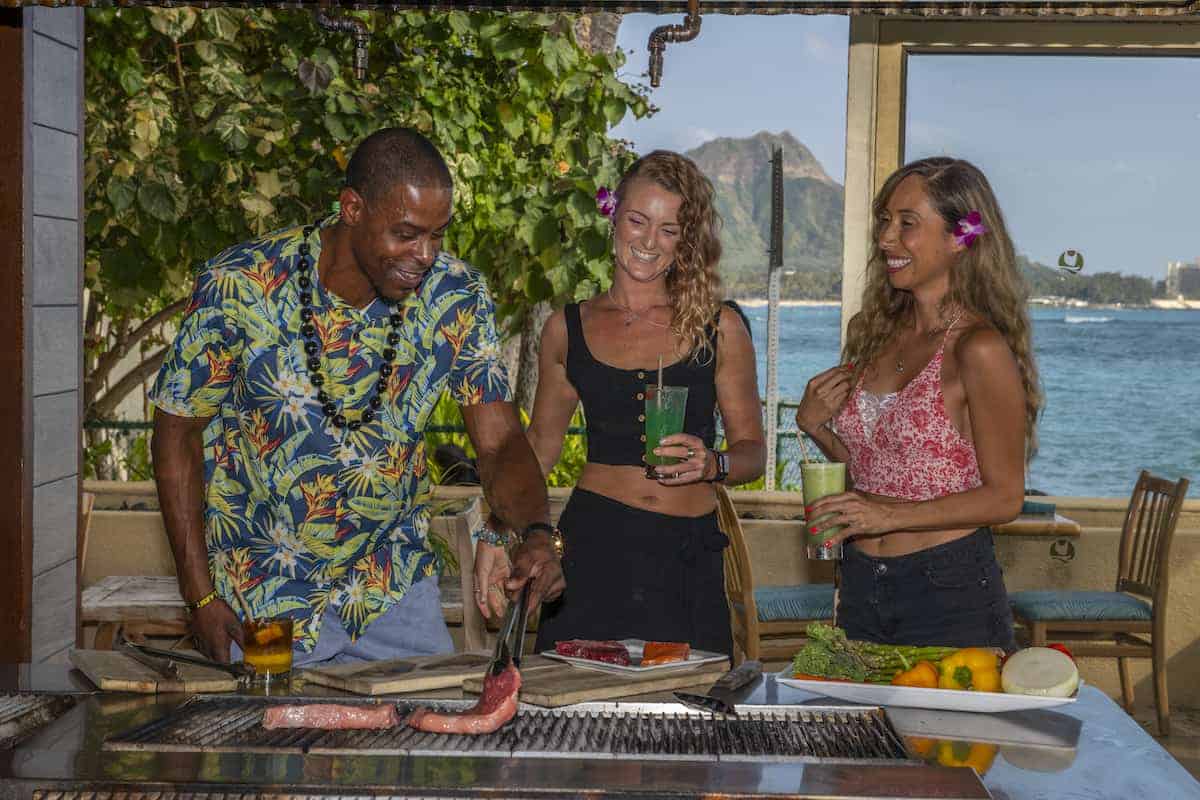 Popular items at The Reef Bar and Market Grill include tasty cuts of steak available for the grill and seafood like Ahi, shrimp, and fresh oysters. There's something to be said about the smell of sizzling steak and seafood wafting in the warm, salty ocean breeze. Pair that with one of the many available tropical cocktails or beers and you've got a great Waikiki dining experience on your hands.
Make sure to make a reservation during busy Hawaii travel seasons, and don't forget to use your Oahu's Best Coupon offer for the best deal on this Waikiki beachside restaurant.
Check more info>>Reef Bar Market and Grill