Thanksgiving meals have come a long way from the first harvest in the New World in 1621.  While that original feast may have lasted three days, today, we gorge down enough turkey and stuffing in one day to keep us feeling blissfully lethargic for the next three days.  Here are a few places preparing some appealing meals for Thanksgiving on November 23.
StripSteak, A Michael Mina Restaurant
Michelin-starred chef Michael Mina and his team in Waikiki are preparing a phenomenal dine-in experience for Thanksgiving Day, November 23.  The three-course meal for $115 per person takes the headache of preparing a meal at home with all the exhausting clean up activity.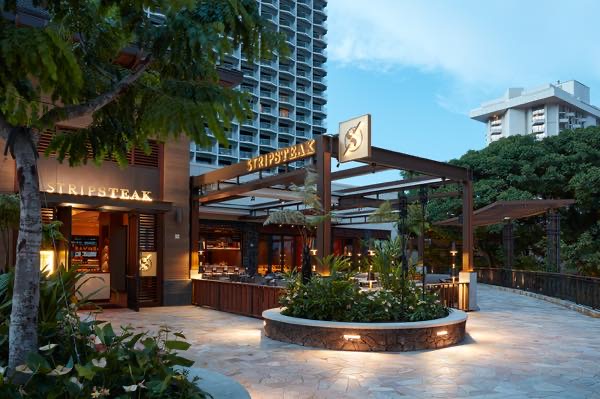 The first course includes a choice of:
o   Marinated Beets – crispy quinoa, toasted mac nuts, whipped goat cheese, fennel pollen
o   Truffle Caesar – Maui onion crema, garlic streusel, tempura white anchovy
o   Hamachi Crudo – yuzu ponzu, jalapeño, roasted garlic, tobiko
o   Butternut Squash and Apple Soup – smoked pecans, Honeycrisp apple, brown butter honey
The second course includes a choice of:
o   Roasted Heritage Turkey – country stuffing, cranberry mostarda, sage gravy
o   Macadamia Nut Crusted Mahi Mahi – baby bok choi, honshimeji mushroom, scallion oil, sake beurre blanc
o   8 oz. Black Angus Filet – whipped potatoes, sweet potato cream, black garlic & balsamic (with an option to substitute the filet for a 20 oz. Bone-In Ribeye for an additional $29)
o   Ora King Salmon – shiro dashi citronette, arugula fennel & citrus salad
o   Triple-Seared A5 Wagyu Stripsteak (for an extra $200) – yuzu kosho, sunomono cucumber, wasabi, ponzu
(For a supplemental price, a selection of accompaniments such as sauces, broiled shellfish, and toppings for the steaks, as well as side dishes including roasted asparagus, whipped potatoes, flash-fried green beans, country stuffing, and black truffle mac n cheese are also available for prices ranging from $8 to 55.)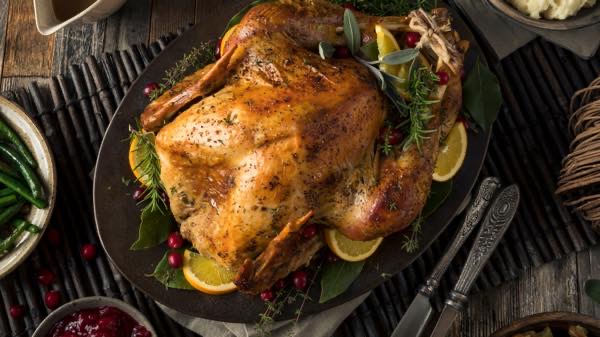 The dessert course includes a choice of:
o   Basque Style Cheesecake – caramelized apples, cinnamon pastry cream
o   Pumpkin Crunch Pie – Tahitian vanilla gelato, pecan streusel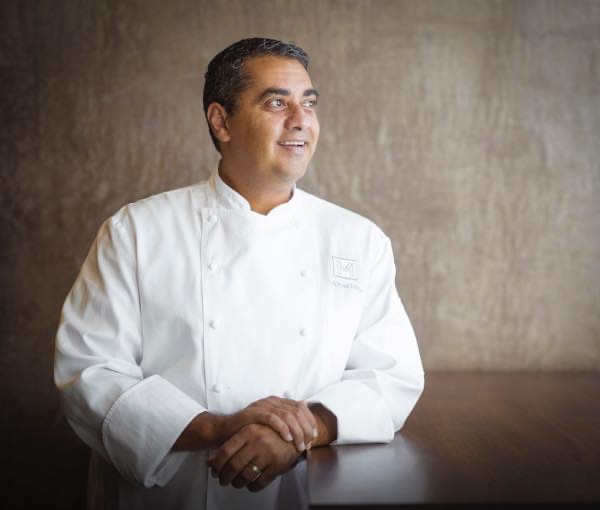 StripSteak, A Michael Mina Restaurant
International Market Place, 2330 Kalakaua Avenue, #330, Honolulu, HI
Phone:  (808) 896-2545
Special business hours for Thanksgiving Day:  Thursday, 3:00 – 8:00 p.m.
El Cielo by Chef Masa
El Cielo by Chef Masa, the new Spanish tapas bar in Waikiki, is having a Thanksgiving celebration that lasts longer than the original one back in 1621.  A Thanksgiving prix fixe menu is being offered from November 23 to 26, giving patrons four nights to enjoy the inspired four-course dinner reasonably priced at $70 per person.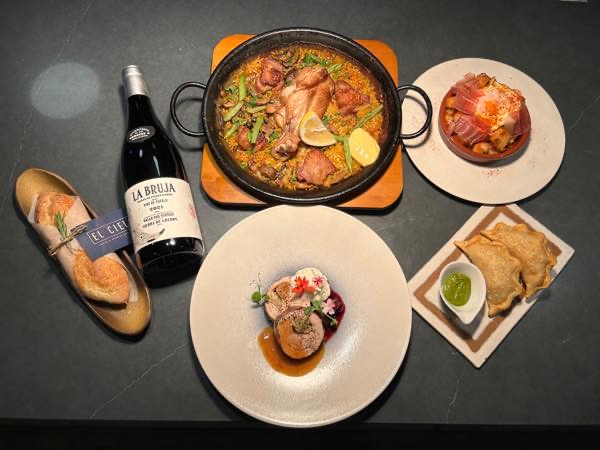 Start off with a pincho, an empanada stuffed with paprika-spiced ground turkey sweetened by raisins.  Then, have a tapa plate of some migas, or Spanish stuffing made with jamon Iberico de Bellota, mixed herbs, manchego cheese, and bread.  Savor a turkey paella accented with beans, mushrooms, and scented with a turkey broth.  The meal crescendos with a main dish of a turkey foie gras roll, a roulade bundling turkey breast with foie gras and dressed with a red wine gravy, accented by cranberry and mashed potatoes.  With all that turkey in this Spanish-inspired meal, you will be sure to have an amazing siesta.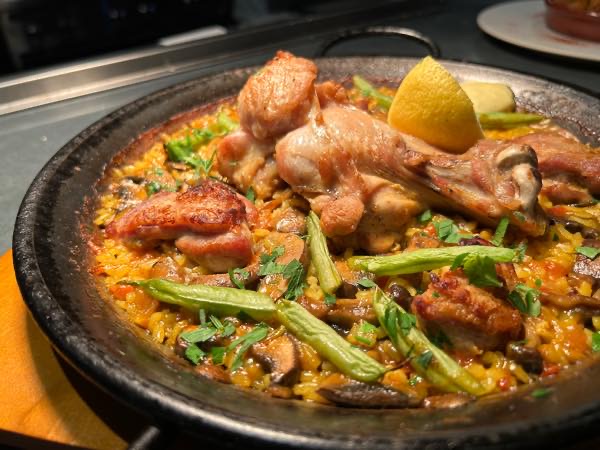 El Cielo by Chef Masa
346 Lewers Street, 1F, Honolulu, HI
Phone:  (808) 772-4533
Business hours:  Sun-Sat, 5:00pm – 12:00 midnight
Deck. at Queen Kapiolani Hotel
Deck. at the Queen Kapiolani Hotel may be out of their heat and serve Thanksgiving Dinner Package for take out, but there are still dine-in Thanksgiving Plate featuring turkey, mashed potatoes, gravy, house-made cranberry sauce, stuffing, and roasted vegetables on one plate for just $39.  Dessert offerings for an extra charge will include daily seasonal cheesecake for $13, pumpkin crunch cake for $12, and tiramisu for $12.  The meal will be available from 10:00 a.m. to closing on Thursday, November 23.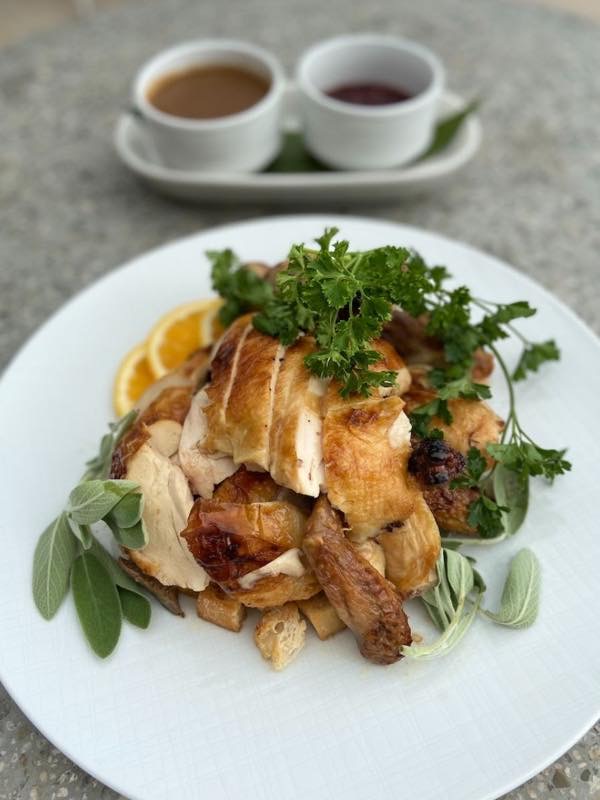 Deck. at Queen Kapiolani Hotel
150 Kapahulu Avenue, Honolulu, HI
Phone:  (808) 556-2435
Business hours:  Sun-Sat, 6:30am – 10:00pm
Istanbul Hawaii
Honolulu's Turkish restaurant is offering turkey.  Istanbul Hawaii is featuring an elevated Thanksgiving meal for $86 per person.  Some people claim that this is the best turkey ever prepared, as the organic turkey breast is delicately perfumed with Kula lavender, with non-turkey fans absolutely loving the bird.  The meal is accompanied by za'atar mashed potatoes, rich brown butter peppercorn gravy, aromatic herb stuffing, cardamom-spiced butternut squash with burnt marshmallow, orange blossom-infused local seasonal vegetables, spicy dolma with tzatziki, pomegranate-cranberry sauce, and a saffron pilav for a unique twist to the traditional meal.  This menu is offered in addition to the regular lunch and dinner menu on November 23, 24, and 25, so you have three days to consider this Turkish approach to turkey.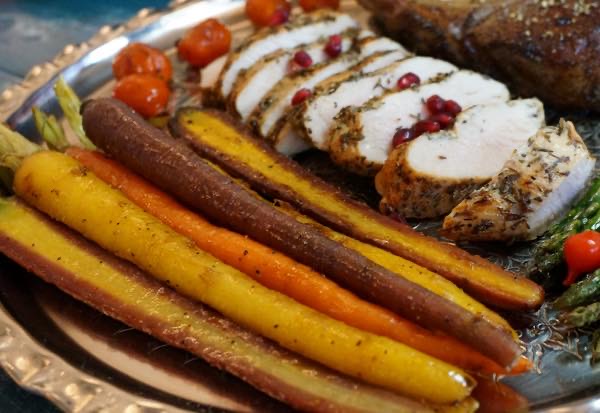 Istanbul Hawaii
Anaha, 1108 Auahi Street #152, Honolulu, HI  
Phone:  (808) 772-4440
Business hours:  Sun & Wed-Thu, 11:00am – 2:30pm, 5:00 – 9:00pm; Fri & Sat, 11:00am – 2:30pm, 5:00 – 9:30pm
Zippy's Restaurants
One of Hawaii's most popular fast-casual restaurants offers turkeys to go each year.  While they are going fast, there may be a few locations with pickups still available.  
The Whole Turkey package, which serves 8-10 people, is just $224.95 and includes a 10-12 pound turkey, 3 pounds of stuffing, 4 pounds of mashed potatoes, 4 pounds of gravy, 1 pound of cranberry/pineapple relish, and 12 King's Hawaiian sweet dinner rolls. Simply reheat for 2 ro 2½ hours and you have a feast for extended family.  And if you are not up to reheating anything, swing by one of the restaurants for a turkey dinner.  It is certainly an affordable alternative.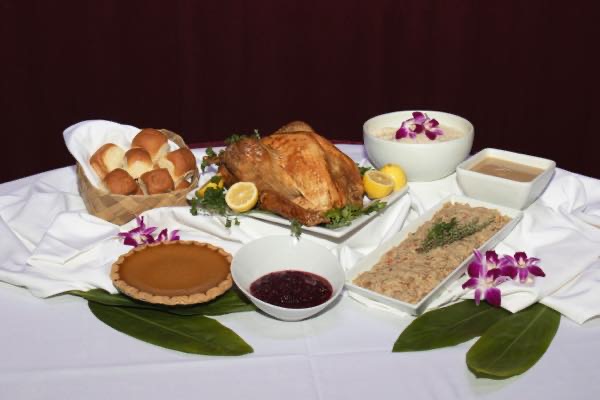 Zippy's Restaurants
Multiple locations
https://www.zippys.com
Although many places such as Giovanni Pastrami and Deck. have sold out of their take away meals, there are a few great spots left in town worth considering.  Weight the option of saving yourself preparation and cleanup chores by dining out at one of these amazing restaurants, especially since they are offering generous portions for incredible prices.  Considering the carbo load you will end up enjoying with the stuffing, mashed potatoes, and pumpkin pie, combined with the turkey's tryptophan and maybe a few glasses of wine, you just might sleep through Black Friday.  Happy Thanksgiving!