October 2023 New Restaurants and Cafes in Hawaii
Mini Monster
 Mini Monster, a café born in Southern California and famous for its photogenic drinks, will soon open its Hawaii location in the Paina Lana'i Food Court on the second floor of the Royal Hawaiian Center.   Mini Monster flexes its beverage creativity by topping popular milk tea, coffee, green tea, and fruit-based beverages with unusual ingredients, such as cotton candy and marshmallows.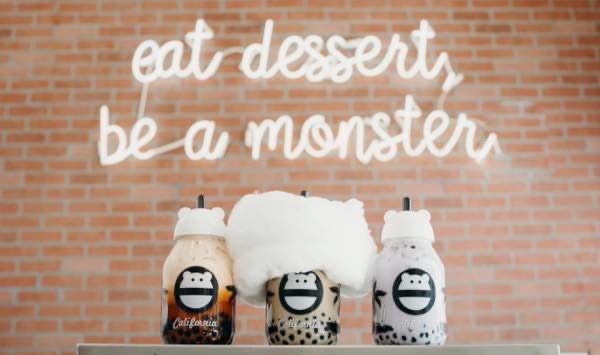 This specialty drink outfit is also committed to sustainability and is working to eliminate the use of plastic cups.  In their effort to do so, they are offering tumblers with ears featuring a bear character and reusable glass bottles to get people to be more eco-conscious.   Stay tuned for more details on its opening.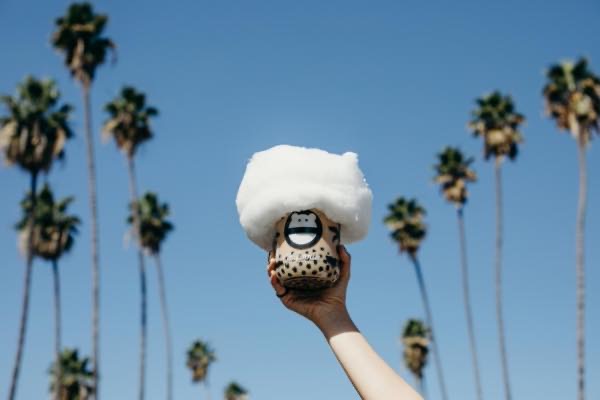 Mini Monster
2201 Kalakaua Ave, Honolulu, HI 96815
6:30 am – 9 pm
(808) 923-1700
https://www.minimonstercafe.com/
Arden Waikiki
 In the former TBD… Hawaii space on the second floor of the Lotus Hotel is Arden Waikiki, a dining experience rooted in contemporary Hawaii cuisine that combines familiar and unique flavors and the gamut of cultures in the islands.  Award-winning chef Makoto Ono and his wife/pastry chef Amanda Chen of Vancouver, Canada deliver inventive presentations divided into three categories:  light, bold, and sweet.  Light courses feature salads such as the Li Hing Tomato Salad with burrata, fresh local seafood in the form of a Hamachi Sashimi with lilikoi ponzu and jalapeno salsa or Kauai Prawns bathed in shio koji butter with a chili garlic crunch, and even humble snacks such as French fries but with a spicy mayo or an option smoked mentaiko dip.  Bold dishes are heartier in portion, and are expressed in rice dishes such as a Mushroom Rice with dashi and bamboo shoots and robustly flavored proteins including a pungent yet piquant Pepper Crusted Ahi with Hollandaise or a generous ingot of Foie Gras Terrine for schmearing onto pillow milk bread toast with a caramelized onion jam or fragrant plum wine jelly to accent.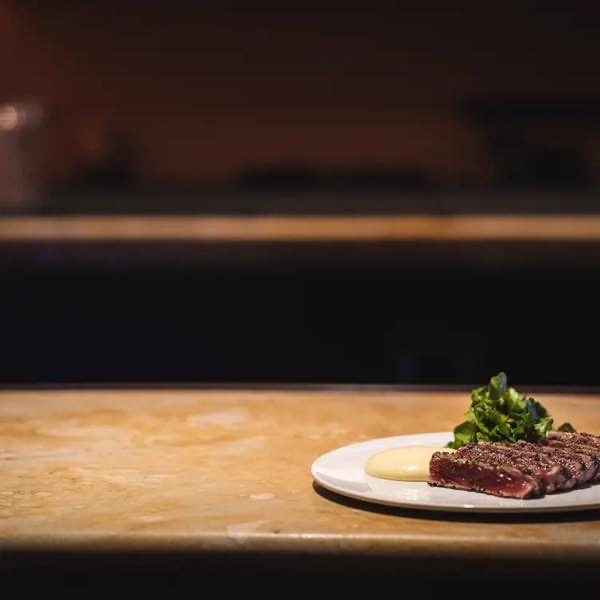 Desserts satisfy with a vegetarian Baked "Hawaii" of coconut and mango sorbet concealed by a delightfully charred meringue and a Chocolatana Cake layering dark chocolate and banana cakes with chocolate mousse, accompanied by white miso ice cream.  There are also many amazing craft cocktails and a curated selection of wines for pairing to forge a memorable evening.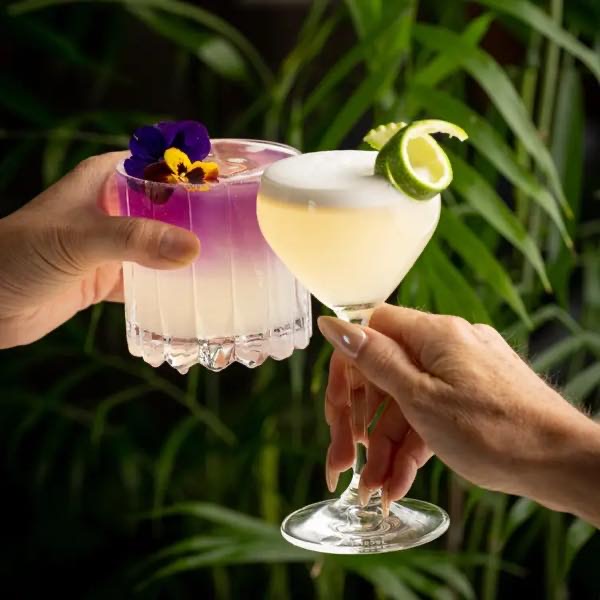 Arden Waikiki
2885 Kalakaia Ave. Honolulu HI (2nd floor of Lotus Hotel)
Wed-Sun 5 pm-9 pm
(808)791-5151
https://www.ardenwaikiki.com/
Papi's Smoke Meat and Grindz
 Papi's Smoke Meat & Grindz is a new spot in Waikiki where patrons may enjoy mouthwatering barbecue.  Served out of a food trucks lined up adjacent to the Ohana Hale Waikiki, "grindz" captures the essence of what your mouth will be doing when it comes into contact with the palate-pleasing smoked meats slow-cooked to perfection.  Grab your plate and have a seat on the bench nearby and get ready for the long haul of good eats ahead.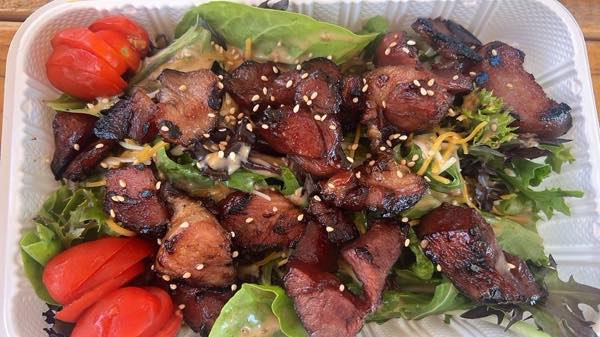 Papi's Smoke Meat & Grinds
1985 Kalakaua Ave Honolulu HI 96815
Sun-Thu 11 am – 9 pm, Fri & Sat 11 am – 10 pm
(808)436-6002
https://www.yelp.com/biz/papi-s-smoke-meat-and-grindz-honolulu
Gyoza Studio Kubota
Gyoza Studio Kubota, a Japanese-owned gyoza restaurant, assumed the vacant space along Kapahulu once occupied by the now shuttered Tenka Ippin Ramen.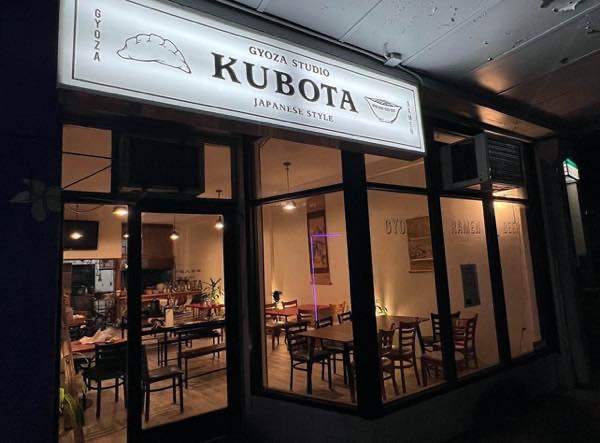 An affiliate of the nearby izakaya, Aburiya Ibushi, Gyoza Studio Kubota already received positive acknowledgement among the Japanese transplants as well as Hawaii locals for its gyoza, but also for its ramen, fried foods, and selection of snacks.   If you are a dumpling lover, this is a spot to dip into.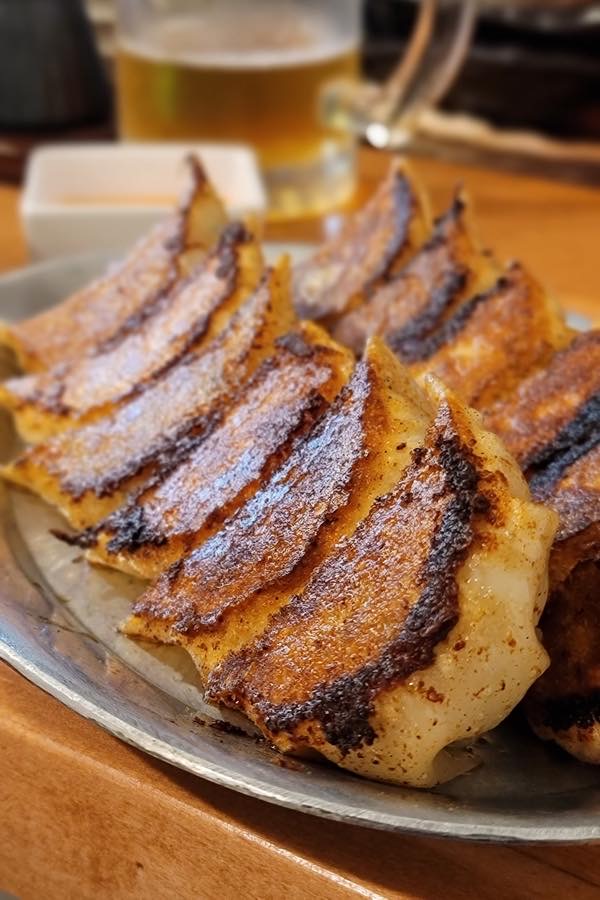 Gyoza Studio Kubota
617 Kapahulu Ave, Honolulu, HI 96815
Thursday – Tuesday 5 pm – 12 pm
(808)732-3707
https://www.instagram.com/gyoza_studio_kubota/
Amaterasu Sushi
Amaterasu Sushi is a unique omakase-style sushi counter that surfaced on the first floor of a luxury car dealership.   Adjacent to Artizen by MW on the first floor of the Velocity building on the corner of Ward Avenue and Kapiolani Boulevards in Kaka'ako, this six-seat sushi counter offers sushi prepared by Chef Hideo Ohmi featuring high quality ingredients flown in weekly from the Japanese fish market in Toyosu.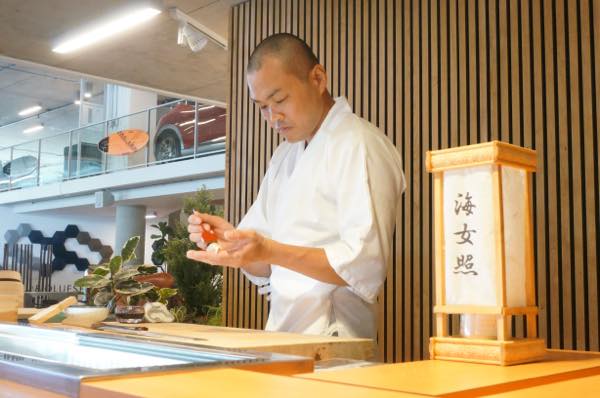 The counter is reserved for those who order the omakase, with one at lunch available just for $79 and one at dinnertime for just $120.  Both omakase courses include 10 pieces of sushi, a handroll, chawanmushi, and miso soup with the dinner featuring elevated ingredients as well as the addition of a risotto.  A la carte sushi is also available all day long, starting from $5, with orders, including those for alcoholic beverages, taken right at Artizen by MW.  See why this is one of the toughest sushi spots in town to get a seat, but you have to book early!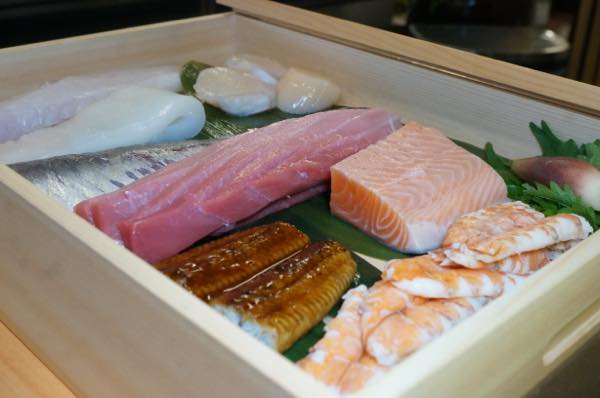 Amaterasu Sushi
888 Kapiolani Blvd Honolulu, HI 96813
Wed-Sat 11 am-9 pm
(808)570-4200
https://www.yelp.com/biz/amaterasu-sushi-honolulu
Carte Blanche
Carte Blanche is the third establishment by Chef Kenneth Lee.  His newest restaurant in Kaimuki features a brilliant menu of noble ingredients graced by the finest local flavors and luxe elements sourced internationally.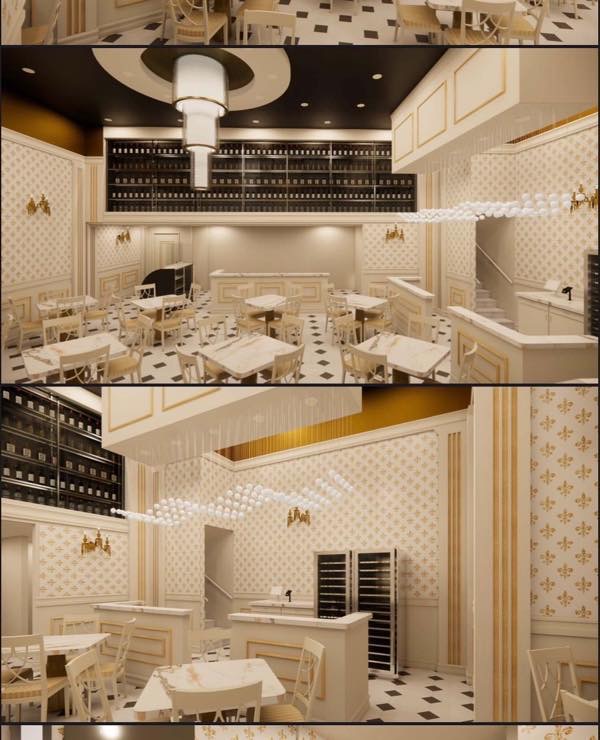 Under the guidance of his Chef de Cuisine Chef Harrison, this opulent dining room along 11th Avenue offers A5 Kagoshima wagyu, Hokkaido sea urchins, Ossetra caviar, foie gras, and other foodie bait in illustrious presentations accompanied by crème fraiche, yuzu koshi, chives, hash browns and gold flakes in a Taste for Two menu.  Starters showcase heavenly bites of pan-fried saimin sheng jian bao, ulu two ways, and zebra-striped dan dan pasta, while entrees tempt with pinakebet with lechon, dry-aged duck breast pretzel brioche Wellington, 72-hour braised short rib steak, and other inspiring creations.  If you want to go all out for dining, this is the place to consider.  Oh, and also expect your stomach to reflect your dining philosophy after a lavish meal here.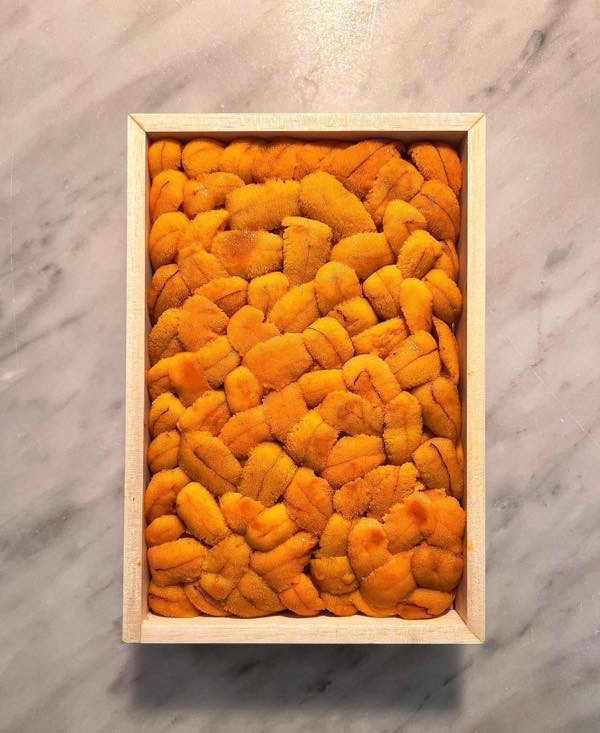 Carte Blanche
1133 11th Ave Honolulu, HI 96816
Thursday – Sunday 5 pm – 9 pm
(808)425-5726
https://www.instagram.com/carteblanchehi/
October brought many great new upscale dining options in addition to a few casual spots.  These will bring much comfort and joy to you as  you start to plan your holiday meals in the months ahead.  Bon appetit!