1)[Coming Soon] Mana Sandwich (Lanai Food Court)
The Lanai Food Court, located on the second floor of Ala Moana Center near Macy's, is experiencing a series of exciting transformations.  First, there is Mana Sandwiches.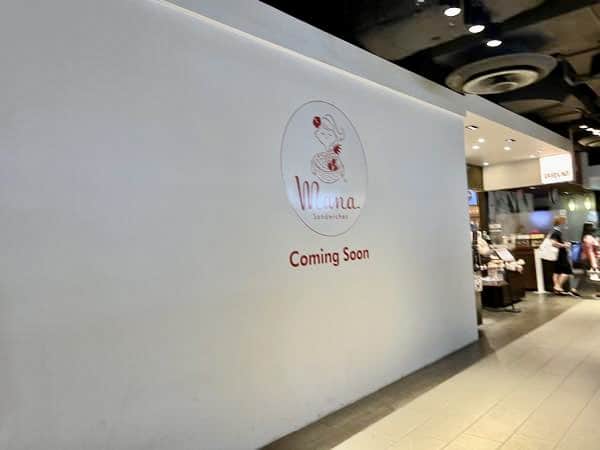 Not much information on its opening has been released just yet, but we do know that the eatery offers Japanese-style sandwiches including the trendy fruit sando (sandwiches).  Mana Sandwiches is scheduled to open in the summer of 2022.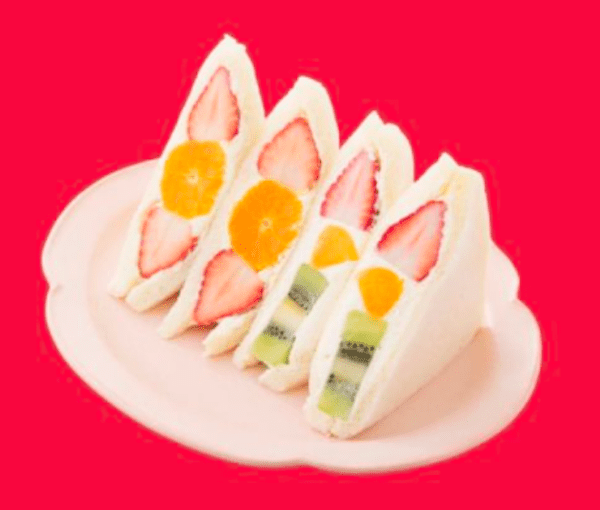 2)[Coming Soon] Kamakura Ramen (Lanai Food Court)>>Get more details
Another outlet slated to open in the Lanai Food court is Kamakura Ramen, a noodle shop that originated in Osaka, Japan.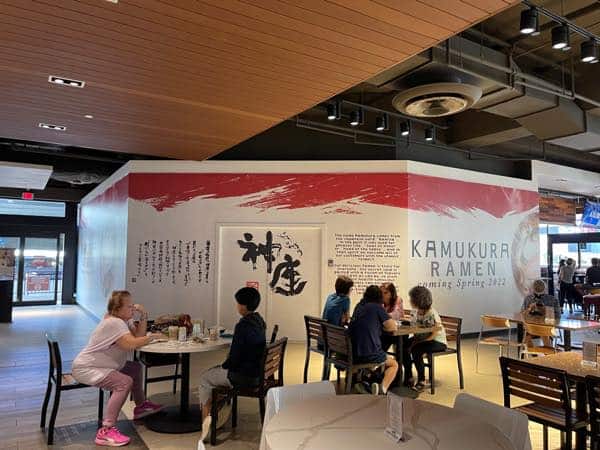 Kamakura Ramen prides itself on the mild flavor of its moderately thin ramen noodles bathed in French consommé base scented with soy sauce and infused with the flavors of Chinese cabbage.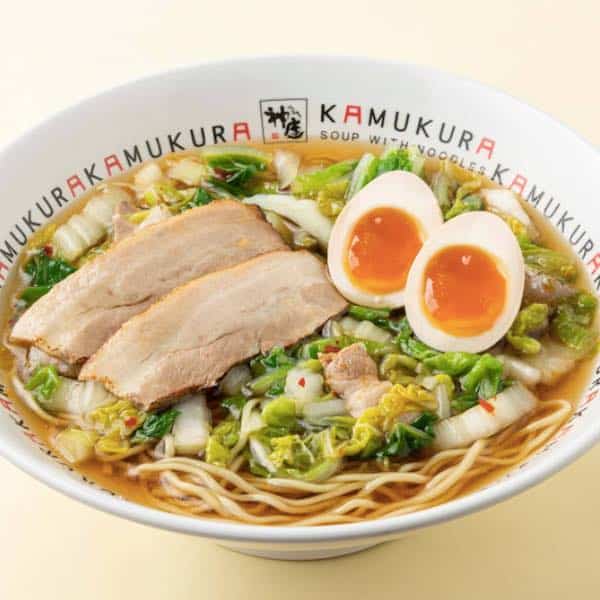 With a planned opening in Ala Moana center during the summer of 2022, Kamukura Ramen is also planning another location to be launched at the end of the year in the Lilia condominium that is currently under construction on the former site of Food Pantry in Waikiki.
3)[Relocation] Nature Republic>>Get a Coupon!
Nature Republic, formerly located near the Center Stage, relocated to the third floor of Ala Moana Center next to UNIQLO.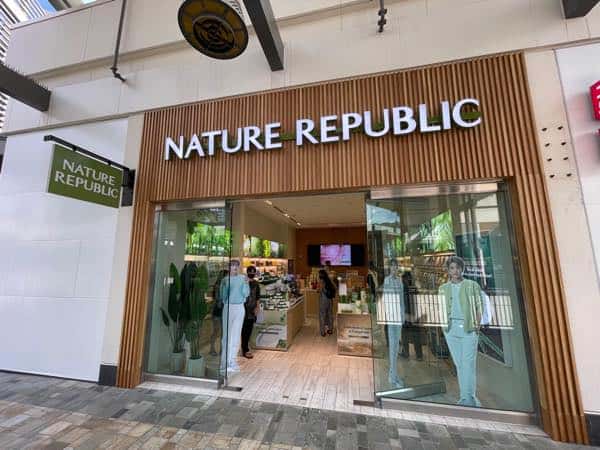 High quality Korean cosmetics such as face masks, makeup products, and skin care are available at reasonable prices.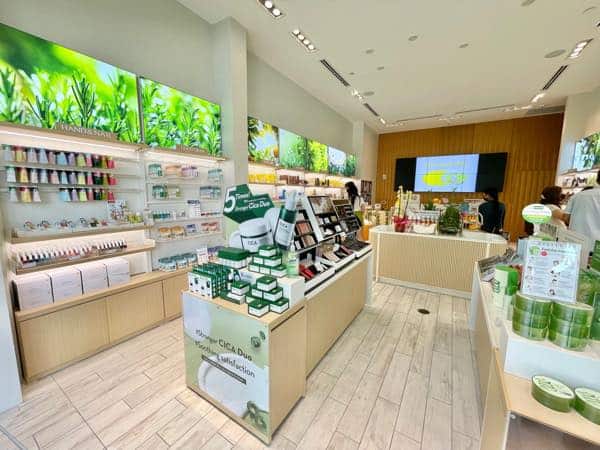 The store also produces merchandise made in collaboration with popular Korean K-Pop idols, making it hugely popular.
Nature Republic
Mon-Thu 11am – 7pm, Fri-Sat 11pm – 8pm, Sun 11am – 6pm
(808)721-6001
4) Cocolini
The gelato shop Cocolini opened on the third floor of Ala Moana Center, near the Honolulu Coffee Co. kiosk.  The frozen treats are crafted by Italian chef Luciano Pellegrini, winner of the James Beard Award also referred to as the culinary version of the Academy Awards.  Until recently, dessert fans could only enjoy his gelato in Las Vegas, where he boasts multiple locations.  However, now those in islands may savor his exquisite gelato made with the finest ingredients, along with his shakes and smoothies.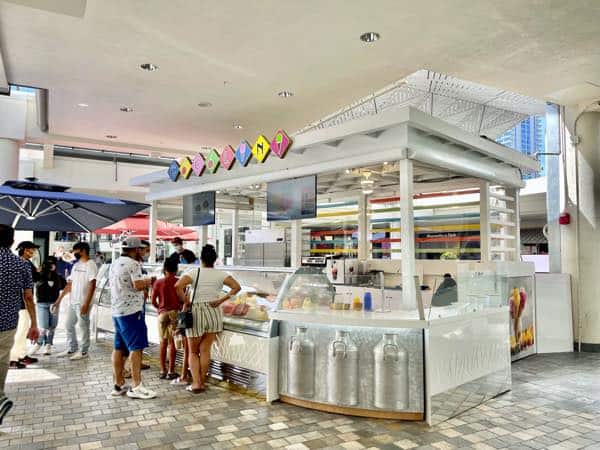 Cocolini
9am – 6pm daily
(800)458-556
5)[Coming Soon] Pups of War
Pups of War will soon open on the third floor of Ala Moana Center, towards the Ewa Wing.  The other two locations at Windward Mall and Pearlridge Center are frequented much like playgrounds, but for both children and adults.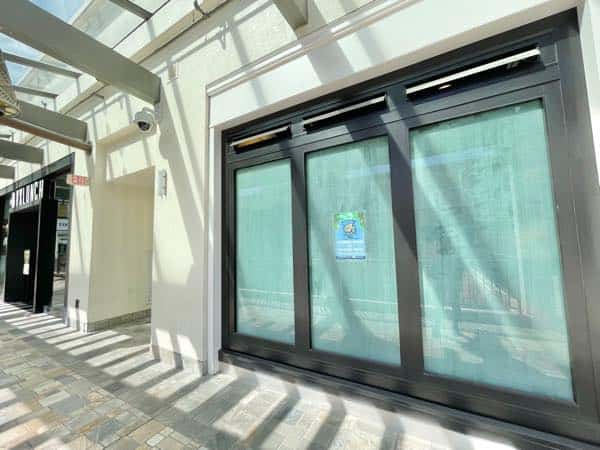 The Ala Moana Center location will also offer its signature activities including survival games using sponge bullet Nerf guns.  Children will love this facility, but so will the entire family, making it the perfect place to host private birthday parties and other fun gatherings.  Spare your children from the tiresome activity of shopping with adults and get them tired out at Pups of War.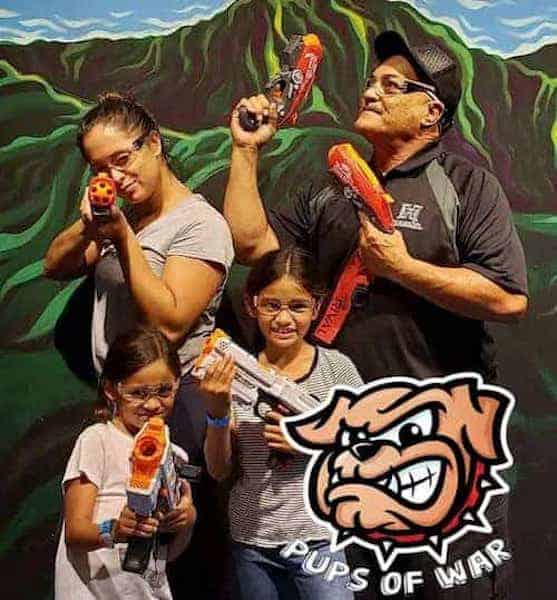 6)[Relocation] Crazy Shirts
Crazy Shirts, formerly located in the Mauka Wing on the second floor of Ala Moana Center, migrated to the Diamond Head Wing near Anthropologie on the third floor.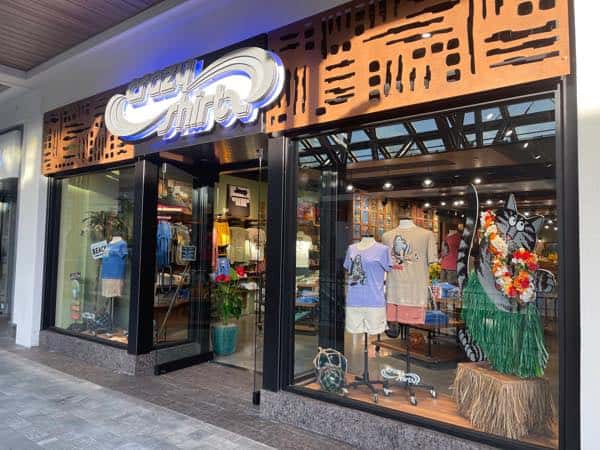 This long-standing iconic retailer in Hawaii has been in business for 58 years and is a popular depot for souvenirs!  Its signature cat, as found on a number of T-shirt designs, continues with its antics, be it dancing the hula or relaxing under a palm tree.
Crazy Shirts
Sun-Wed 11am-6pm, Thu-Sat 11am-8pm
(808)592-5510
7)[Relocation] Jam's World
Jam's World, a clothing store with a long history in Hawaii, moved next door to Crazy Shirts.  Its original aloha shirts and dresses donning vibrantly colorful prints are not as readily available, so if you are looking for something unique, this is the place to shop.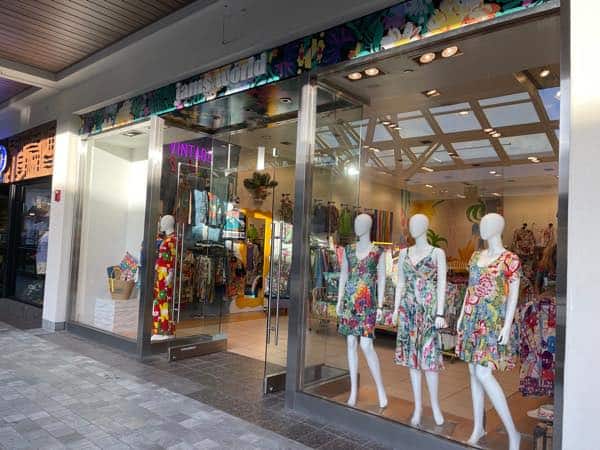 Jam's World
Mon-Thu 11am – 6pm, Fri-Sat 11am – 7pm, Sun 12am – 6pm
(808)593-2655
8)[Coming Soon] The Search for Snoopy
The Search for Snoopy is scheduled to open on the 3rd floor of Ala Moana Center in the Mauka Wing near Target.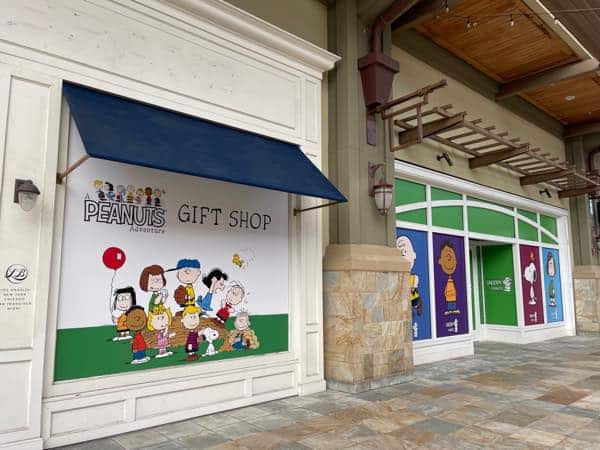 It will feature an immersive attraction that transport you to the world of Snoopy.  Go on adventures with Charlie Brown as he searches for clues to find his beloved pet!  Snoopy lovers will rejoice, as they step into the world of Peanuts, gaining up close views of Charlie Brown's bedroom and that signature red doghouse where Snoopy resides.
Prices and other details have yet to be announced, but more information can be found on the official website.
Ala Moana Center continues to excite with its constant opening new stores and frequent series of relocations within the center.  Be sure to check out Ala Moana Center's website from time to time to find where your favorite stores may be.