Ala Moana Center is certainly Hawaii's largest shopping center, and one of the most massive open-air shopping centers in the United States.  Thus, it is no surprise that it is a popular local gathering spot with always something new happening. 
We decided to recap all the new stores that have opened or relocated in the center within the past few months.  We also thought to throw in a few stores that are anticipated to open in the near future, just for added excitement.
Street Level
1) Mr. Cow (Makai Market Food Court)
Holy Cow may now be formally addressed as Mr. Cow.  The eatery will continue to serve "Korean Haduk," an Asian-inspired corndog encasing cheese and/or sausage with a rice flour-based dough that makes the entire presentation chewy and savory.  The exterior is beautifully crisp, while the mozzarella cheese is decadent and gooey.  Be sure to capture that "cheese pull" on camera for an Instagrammable experience.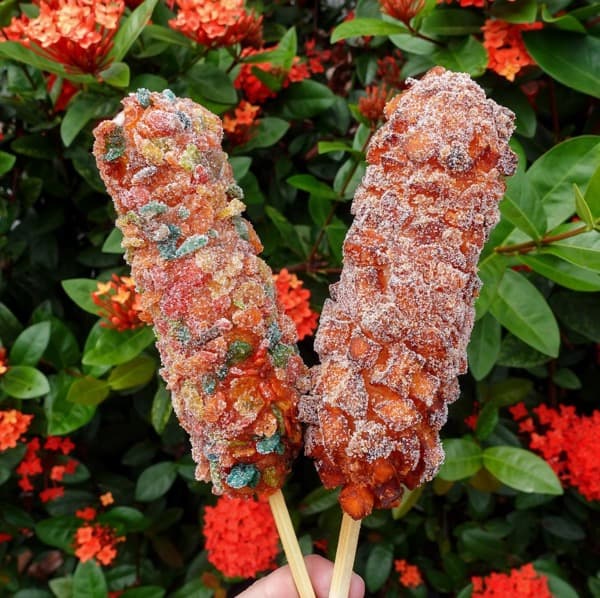 Mr. Cow
Ala Moana Center, Makai Market Food Court
Mon-Thu 10am – 7pm, Fri-Sat 10am – 8pm, Sun 10am – 6pm
(808)785-1775
2)[Coming Soon] Yomie's Rice x Yogurt
Yomie's Rice x Yogurt, a chain in the Mainland United States serves up drinks made with rice and yogurt.  While tapioca may currently be the rage in Hawaii, yogurt and rice beverages may be the next big trend among locals.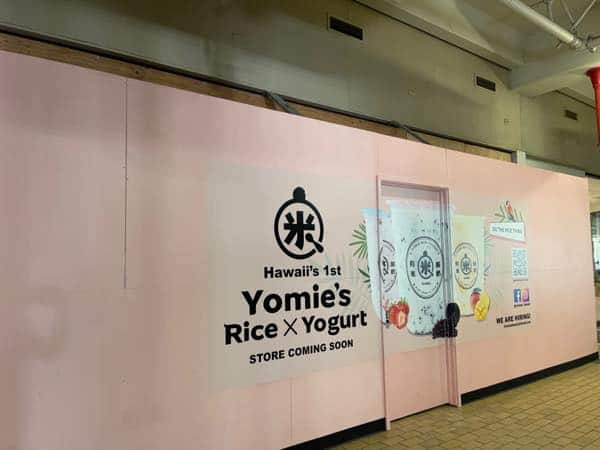 Imagine creamy yogurt-based drinks blended with fresh fruits as mango, avocado, strawberry, and passion fruit, or maybe even rice drinks that add bits of purple, crunchy rice in lieu of tapioca.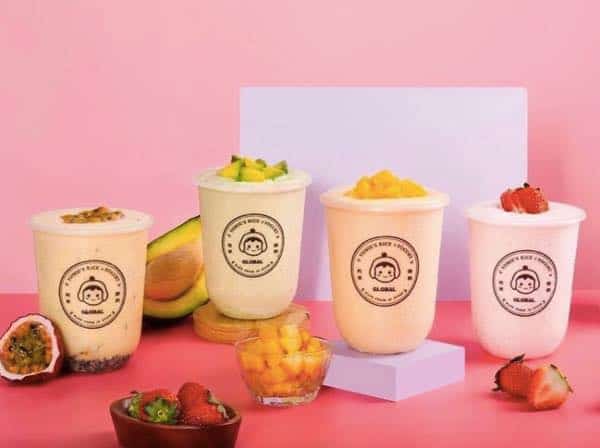 The dessert shoppe will be located near the Makai Market food court, right next to Somi Somi.
3)[Coming Soon] Chick-fil-A
The first Chick-fil-A fried chicken eatery will finally open its doors in Hawaii, and among the four locations, one will be located right in the Makai Market Food Court.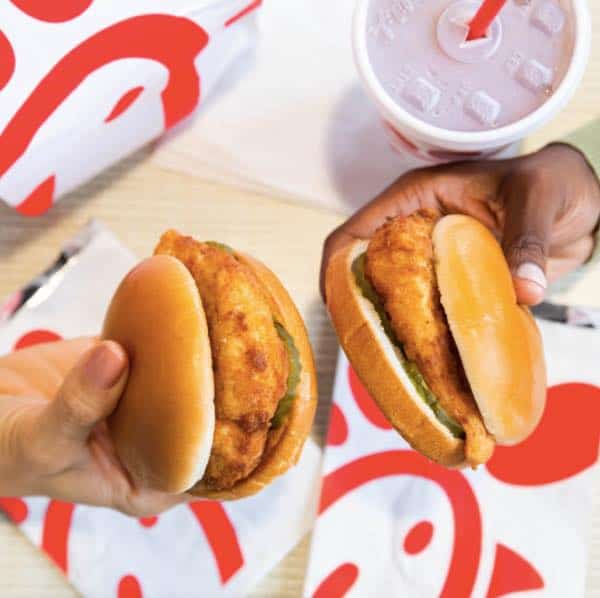 Chick-fil-A is famous for its fried chicken sandwiches, chicken nuggets, salads, and variety of kids' meals.  With its popularity running rampant in the United States, Hawaii locals are eagerly awaiting its inaugural set of locations.
4)[Coming Soon] Nijiya Market
Currently located in Ala Moana Plaza immediately adjacent to the colossal shopping center, Nijiya Market is a Japanese supermarket with plans to relocate inside Ala Moana Center in the previous Vintage Cave Café location!  Whether you are seeking take away sushi and bentos, fresh produce, or Japanese snacks, drinks, and ingredients, this supermarket has an impressive selection.  With a condominium slated to be built in its current location, this ethnic market will certainly continue to be a community mainstay for years to come.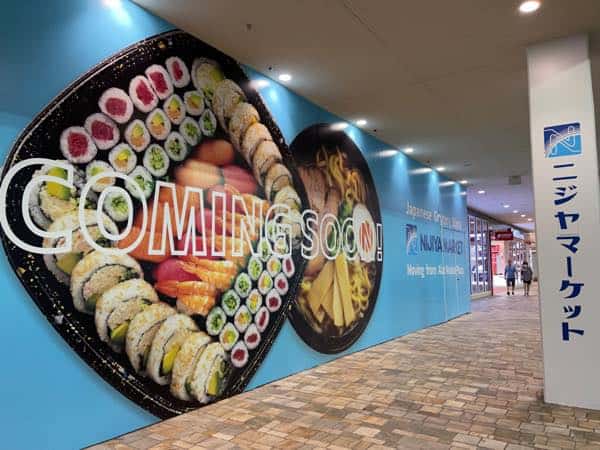 Mall Level
5) Illy Cafe
A new Illy Cafe opened on the Mall Level.  Featuring a breezy outdoor space amidst Ala Moana's bustling retail dynamic, patrons are now able to feel the vibes of an Italian café as a perfect respite from the rigors of  shopping.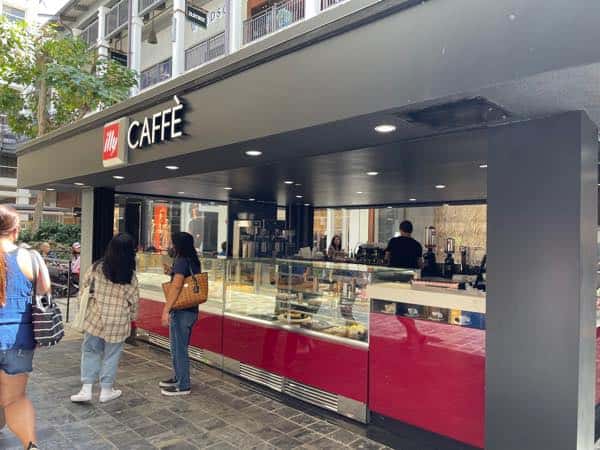 Here, aromatic coffee, delightful pastries, and a selection of gelato infuse a Hawaiian sensibility, so relish flavors such as pineapple, mango, and coconut as you unwind.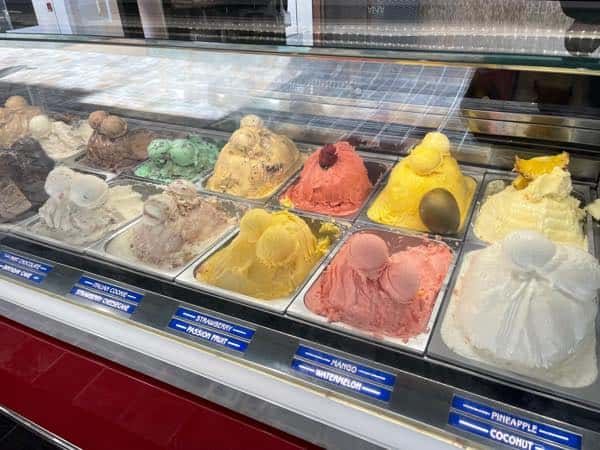 Illy Cafe
Mon-Thu 10am – 7pm, Fri-Sat 10am – 8pm, Sun 10am – 6pm
6)[Coming Soon] Maison Margiela
The French luxury house "Maison Margiela" will soon open its first and only boutique in Hawaii.  Located near the Mauka Wing, next to Bottega Veneta, this brand will bring its unique style of men and women's fashion to the islands.

This is just a few of the new openings at Ala Moana Center.  Stay tuned for the second part.