April brought a plethora of new openings, but among the most notable are Hawaii's celebrated chef Vikram Garg's new restaurant starting with breakfast service, popular local fast casuals opening in Waikiki, and the upswing of Hong Kong-style cafes and sushi restaurants.  These restaurants serve some of the hottest cuisines in Hawaii and are so worth trying!
April 2023 New Restaurants and Cafes in Hawaii
HK Cafe
Cha chaan teng are taking Hawaii by storm, and among the newest to open in the last few months is Waikiki location of Honolulu Chinatown's popular Hong Kong-style café, HK Café's, in the Asian food hall, STIX ASIA. 
Nestled in the lower level of the Waikiki Shopping Plaza, HK Café's second location continues to blend the best of Western and Hong Kong cuisine on one menu.  Savor iconic Asian dishes such as beef dry chow fun, laksa, shrimp wonton soup, and Singapore rice noodle, or opt for Western-inspired flavors as thick French toast, fried chicken wings, French fries, or something heartier such as a New York steak with spaghetti or shrimp omelette over rice, both slathered with a black pepper sauce, satay sauce, or cream sauce.  As a beverage, consider the Hong Kong style milk tea, coffee, lemon Coke, or Ovaltine, among other drink options that embody the Hong Kong lifestyle.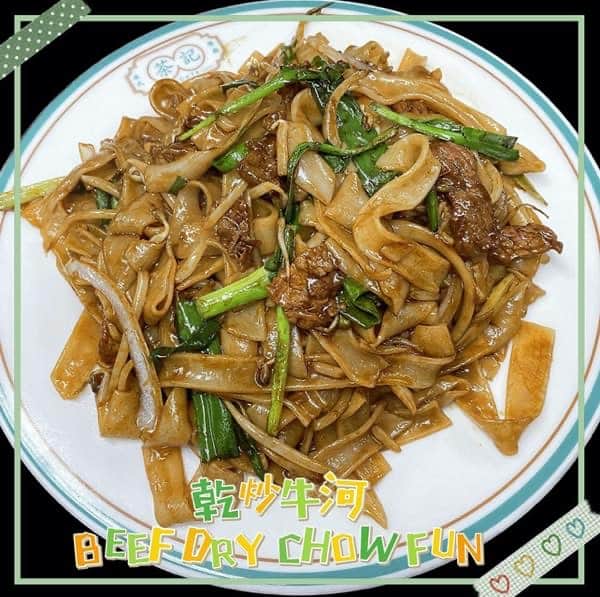 HK Cafe >>  Get a Special Offer!
2250 Kalakaua Ave. Honolulu HI
11 am – 10 pm daily
(808) 892-1280
Alaea by Fatboy's
A favorite local outfit opened its new eatery in the Royal Hawaiian Dining Plaza, a food court in the heart of Waikiki.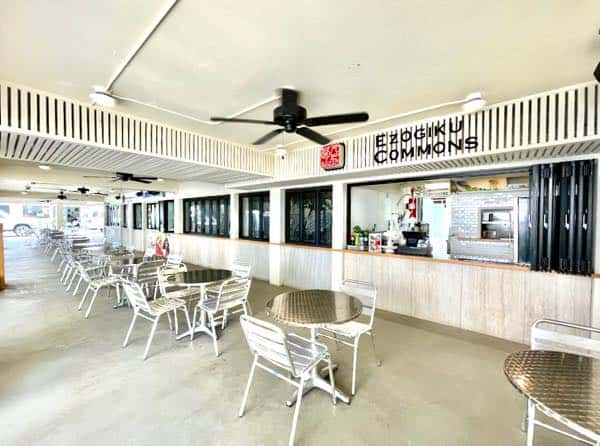 Alaea by Fatboy's offers quick local flavors, with a focus on poke bowls and plate lunches.  Customize your own poke bowl with ahi dressed in one of the four accents:  limu kukui nut, garlic mayo, ginger shoyu, or spicy tobiko mayo, or simply order the Haleiwa Bowl, which includes the signature Fatboy's garlic chicken along with kalua pig, poke, and kimchee.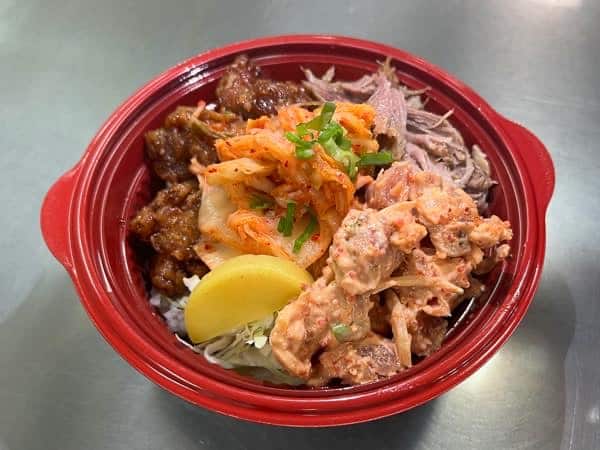 Plates include catch of the day in a variety of preparations, North Shore style shrimp scampi, ribeye steak, garlic chicken, or loco moco.  Or simply order several appetizers to stand in for a meal, because it is so hard to choose between garlic tater tots, Fatboy's garlic chicken, poke sampler, and crispy furikake shrimp.
Royal Hawaiian Dining Plaza
2239 Waikolu Way Honolulu HI
Nalu Health Bar & Cafe
After opening its first location in Kailua, the hugely popular Nalu Health Bar & Café went on to open other locations at Ward Village and on the North Shore of Oahu.  It recently inaugurated its long-awaited Waikiki location on Waikiki Beach Walk, next to SoHa Living.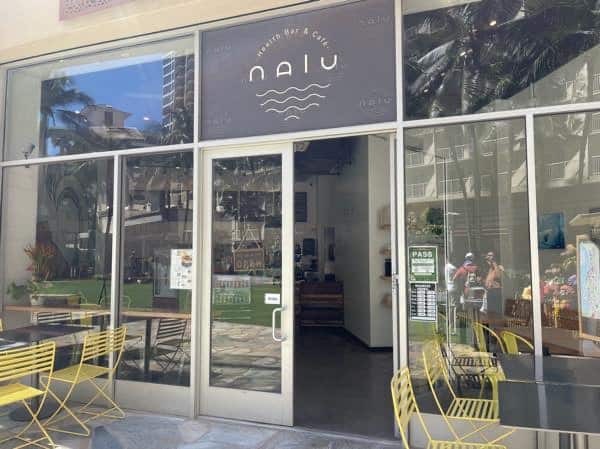 If making a first-time visit, consider having one of the acai bowls, such as the Nalu Bowl, with organic acai topped with banana, strawberry, blueberry, bee pollen, granola, and honey.  For more savory bites, look to the wraps and sandwiches loaded with vegetables and drizzled with flavorful dressings and sauces.  You cannot go wrong with the Ahi Wrap with grilled ahi, mixed greens, carrots, tomato, avocado, sauteed onions, and Nalu sauce, a chimicurri aioli.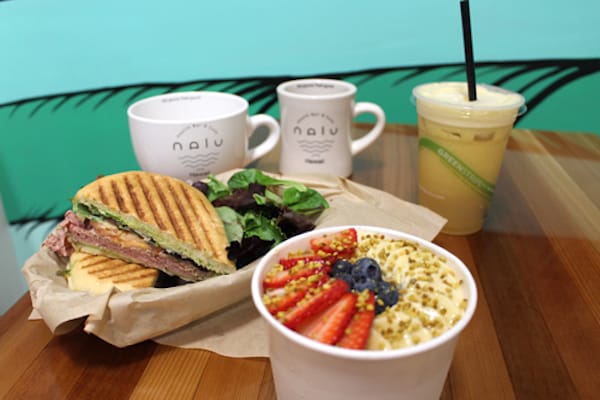 But if you prefer something between gluten-free bread, have the Turkey Kale-Pesto with Swiss cheese, tomato, sprouts, and a housemade kale-pesto sauce on flaky croissant, or the Steak Sandwich with provolone cheese, sauteed onions, avocado, tomato, arugula, and that addicting Nalu sauce on ciabatta.  A few salads, fresh blended fruit and vegetable juices, and smoothies round out the menu.
Nalu Health Bar & Cafe
226 Lewers Street, Honolulu, HI
9 am – 7 pm daily
(808) 425-4710
Yi Xin Cafe
Another cha chaan teng or Hong Kong-style Cafe, Yi Xin Cafe, is now open at Market City Shopping Center.  Just about about a 20-minute drive from Waikiki (or bus ride on the #13), Yi Xin Café is neighbor to a popular breakfast and lunch spot, Café Kaila.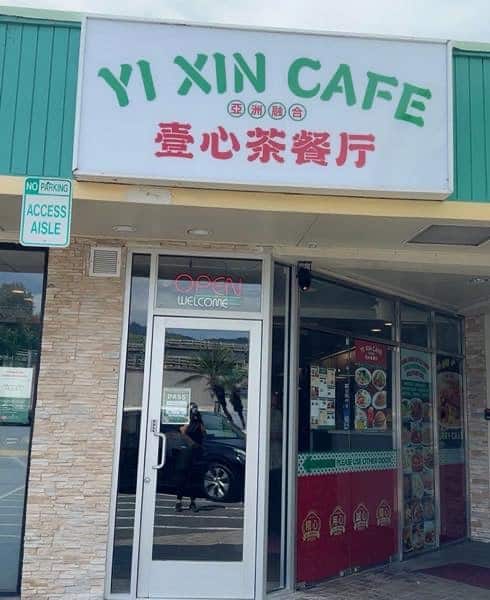 Here, patrons may slurp down one of the many soup noodle dishes such as shrimp wonton egg noodles in soup, Szechuan pickle with pork rice noodles in soup, satay beef with rice noodles in soup, Singapore curry soup with seafood & noodles, or something very unexpected, a ham or Spam with egg macaroni in soup.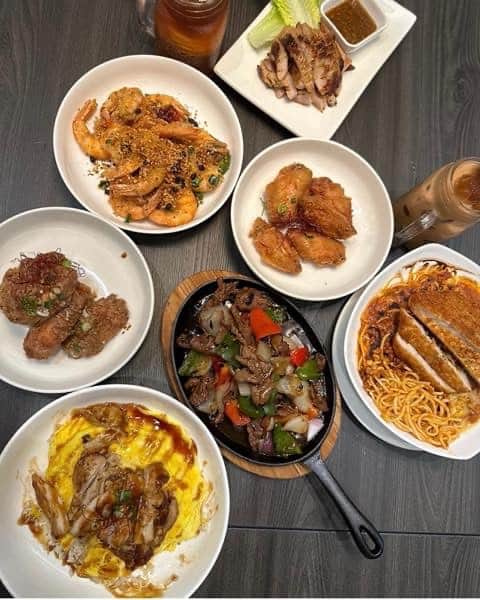 There are other options as well, including delectable appetizers as salted egg yolk chicken wings or wonton chips with chicken tikka masala, baked rice or spaghetti dishes, housemade Indian-style or Singaporean-style curries, omelettes with rice, fried rice plates, stir-fries as the garlic stir-fried prawns, and vegetables as the addicting fried green beans with minced meat and shrimp sambal paste.  If you are seeking something to share on social media, consider having one of the sweeter tea beverages with the adorable bear-shaped ice cube resting on top.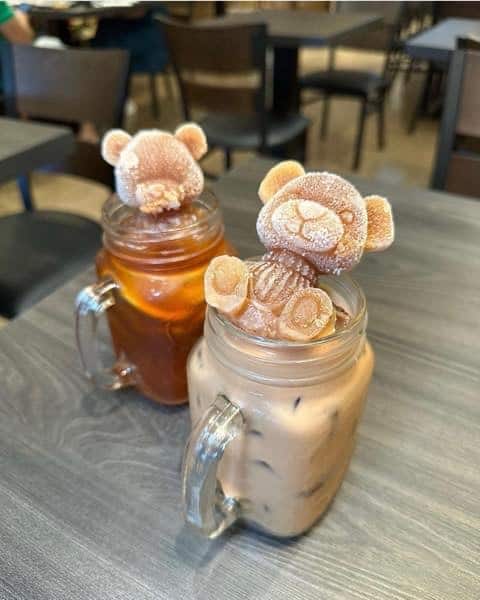 Yi Xin Cafe >> Get a special offer!
2919 Kapiolani Blvd, Honolulu, HI
Tuesday – Sunday, 10:30 am – 9 pm
(808) 738-0818
Sushi Shingetsu
While the new omakase sushi counter quietly had its soft opening earlier this year, they really started to ramp up their public awareness since April.  Located in the Heart Moon space on South King Street, the 7-seater sushi bar showcasing a blond wood counter offers two omakase courses with Chef Ken Kawasaki, a sushi master with over 40 years of experience, hailing from the Ginza district in Tokyo, Japan.  Some of Hawaii's bounty such as botan ebi, Kona kampachi, and Kona abalone are often served alongside the finest seafood flown in from Toyosu, Japan twice a week.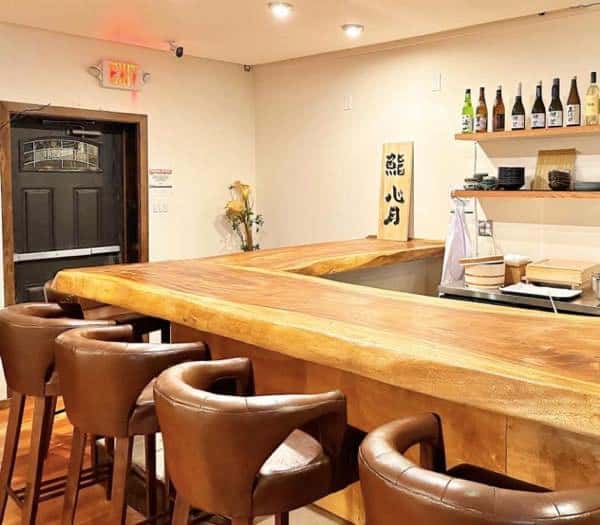 The 7-course omakase for $120 offers an appetizer, sashimi, grilled fish of the day, chawanmushi (savory steamed custard), 10 pieces of nigiri sushi along with a hand roll, red miso soup, and dessert.  Or splurge by spending $30 more for a 10-course meal that adds presentations such as vinegared crab, soft roe, and Japanese okra and yam to the lineup.  Book in advance, as the restaurant prepares just what it needs for dinner service each night.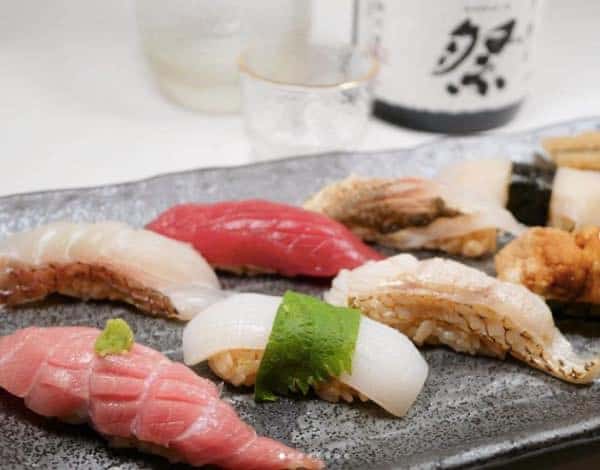 Sushi Shingetsu
2334 S King St, Honolulu, HI
Mon, Tue, Thu-Sat 5 pm-9 pm (two seatings at 5:00pm and 7:00pm)
(808) 892-4945
Kaimuki Shokudo
The sister restaurant to Shokudo near Ala Moana recently opened in the charming neighborhood of Kaimuki.  Kaimuki Shokudo is currently in its soft opening phase and is only open for lunch at the moment.  However, here patrons may enjoy traditional and somewhat unorthodox displays of soba noodles, prepared hot or cold.  Whether it be a hot tempura soba or cold niku soba with sukiyaki beef, perhaps even a hot duck watercress soba or luxurious cold uni soba, the bowls go wonderfully paired with a side order of tempura or kakiage (tempura-fried mix of vegetables), or even one of the creative sushi rolls such as the Mermaid Roll with shrimp tempura and cucumber rolled in rice and topped with spicy ahi, unagi (saltwater eel) sauce, tempura flakes, and green onion.  As an alternative to soba noodles, there are a few donburi or rice bowls, including those topped with tempura, kakiage, or beef sukiyaki.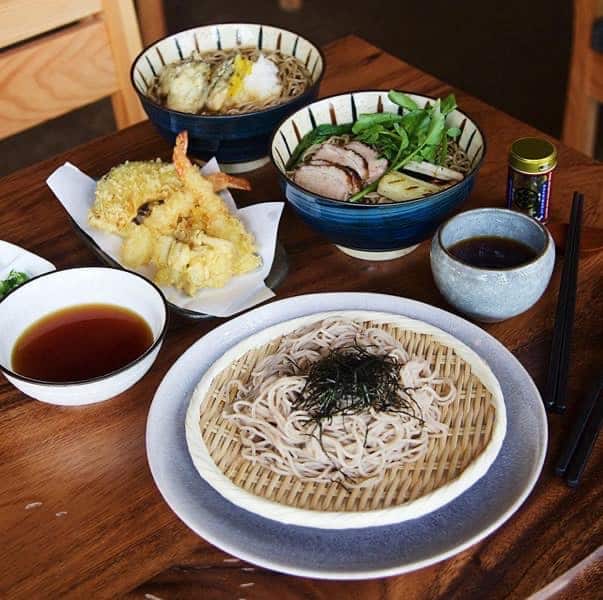 The ambiance is immersive, with the incandescent glow of handmade lanterns hanging over the relaxing space.  The interior design transports its patron to a charming hip eatery in Japan.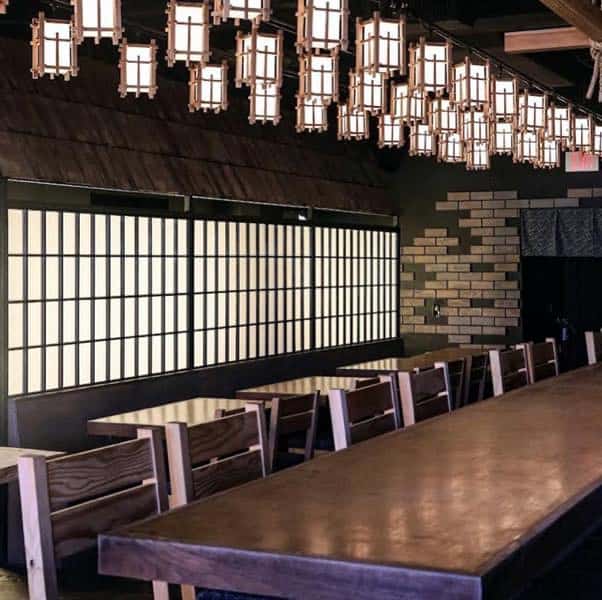 Kaimuki Shokudo
1127 11th Ave Honolulu, HI
Tuesday – Sunday, 11 am – 2 pm
(808)367-0966
https://www.instagram.com/kaimukishokudo/
Tanto Hawaii
While introduced in last month's roundup, the new ramen and gyoza bar Tanto Hawaii recently held its grand opening.  The shoyu ramen, with its straight noodles wading in a slow-cooked chicken broth splashed with aged shoyu, is a signature bowl, but there are many other ramen options from which to choose.  The Sapporo miso ramen served with sweet corn and some butter, Hakata black tonkotsu made with a creamy pork broth blended with collagen-rich creamy chicken broth, and spicy goma ramen with spicy chili, sesame and peanut buttery nuances are just a few of the other ramen available.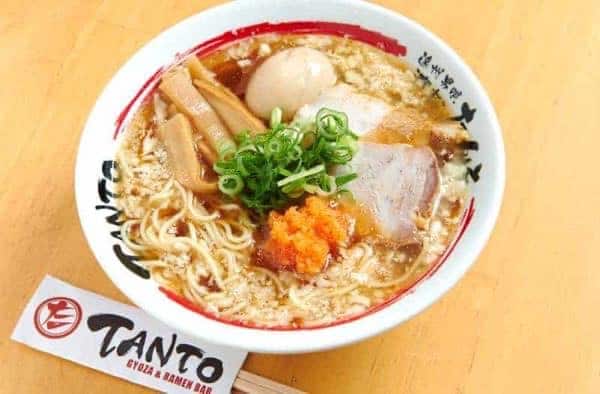 Be sure to have an order of Hamamatsu-style gyoza, little crunchy jewels stowed with pork, cabbage, ginger, garlic, and chives that are simply irresistible when dredged through a trio of dips—soy sauce, chili oil, and salt with white pepper.  They are $8 for 8 pieces and are sold in increments of 8 because they are addictive.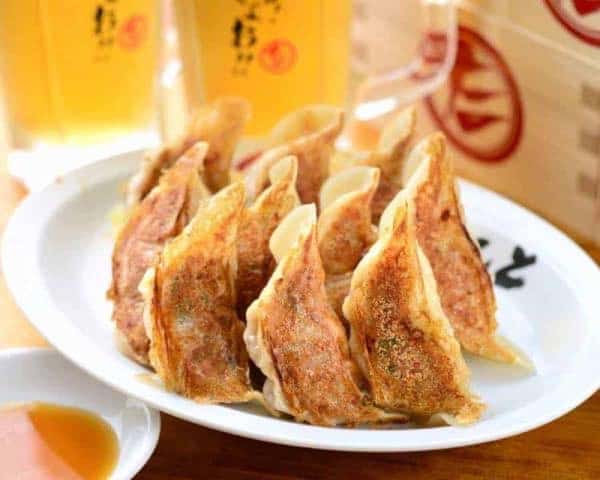 There are several small plates to whet the appetite, and among them, the salmon yuzu carpaccio, shrimp tempura fry with mentaiko mayo, and thin sliced pork belly with ponzu and daikon oroshi are worth considering.  Be sure to plan some time for a meal in this space that feels like a restaurant in Japan with festive lanterns illuminating the space, as the wait is close to an hour…but it is certainly worth the anticipation.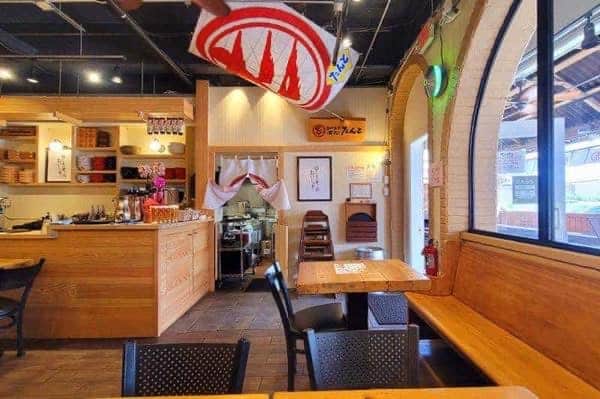 Tanto Hawaii >> Get a special offer!
1035 University Ave, Honolulu,HI
10am – 10pm
(808) 942-1000
https://tanto-hawaii.com/
Honolulu Sushi
Sushi is on a roll, and there is yet another sushi spot in town.  Honolulu Sushi is new to the Ke'eaumoku Street area, near Ala Moana Center.  With a modest dine-in space, the eatery offers full sushi platters for take-out for those who want to eat sushi at home or heading off to a party.  The fish is fresh, sourced from local fishermen, with other ingredients procured daily from the various farmers markets.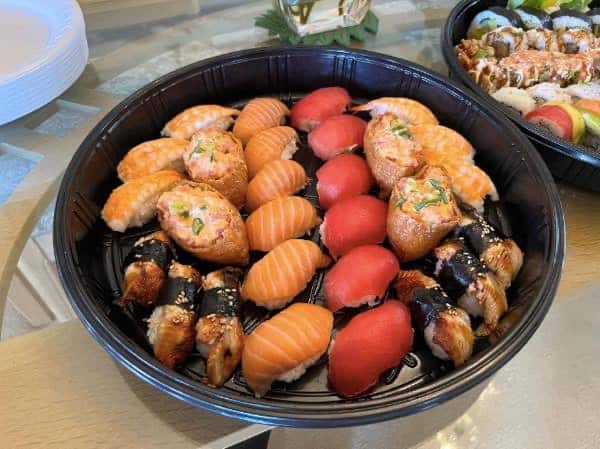 In addition to the variety of nigiri and makizushi (rolled sushi), there are dozens of meal selections including poke bowls, udon, salad, and even sushi bento with nigiri and hosomaki rolls included with a choice of protein such as spicy ahi, teri chicken, chicken katsu, unagi, or poke.  This eatery will certainly satisfy your craving for sushi or poke.
Honolulu Sushi
745 Keeaumoku St. Honolulu HI
Mon-Sat 10 am – 8 pm
(808) 528-4441
https://besthonolulusushi.com/
Better Bites Thai & More
Near Ward Village, a Thai restaurant called Better Bites Thai & More opened its doors.  Kitty corner to Whole Foods Market in Kakaako in the former Phuket Thai space, this new remodeled eatery is already scoring high ratings on review sites for its authentic Thai cuisine.
A wide array of appetizers, salads, soups, curries, stir-fried dishes, noodle soups, fried rice plates, and chef's specials are available.  Familiar plates of spring rolls, chicken satay, tom yum soup, green curry, pad thai, and pineapple fried rice share space on the menu with more unusual discoveries as melon pla hang, larb gai, mieng fried salmon, beef num tok rolls, gang kua sup-pa-rod (curry with gang kua paste pineapples, makrut, bell peppers, and coconut milk), pad pak ruam mit (assorted fried vegetables in oyster sauce), crying tiger (grilled marinated beef), and more.
Better Bites Thai & More
401 Kamakee St. Honolulu, HI
Wed-Mon 11 am – 3 pm, 5 pm – 10 pm
(808) 888-2991
https://www.instagram.com/betterbitesthai.hawaii/
Obake Honolulu
Obake Honolulu on Smith Street in Downtown is a matcha green tea bar by day but a sushi restaurant and bar at night.  What sets this location apart from others besides the unique craft cocktails are the sushi featuring dry-aged seafood toppings.  Fish such as ahi, New Zealand king salmon, local swordfish, and Japanese hamachi have been aged for at least seven days to elicit their full flavor potential. 
Hand roll sets of 5 rolls are available for $40-45, with dry-aged hand rolls available ala carte for $9-10 each.  Specialty hand rolls with unorthodox ingredients include Fort Ruger with bigeye ahi, fermented Thai chili, rice crackling, and scallions or Tamale with Japanese Hamachi, corn miso aioli, tomatillo kosho, and black lime.  Pair these out-of-the-bento-box pairings with cocktails as the Iron Fish with Knob Creek Rye Whiskey, Noto ginseng and chrysanthemum syrup, bitters smoked with alfalfa hay, or the Kiridashi, bamboo leaf-infused Haku Vodka, bamboo tea reduction, Cocchi Americano, Whisper of Laphroaig 10 yr. and Kewra Water.
Obake Honolulu
1112 Smith St., Honolulu, HI
Tue-Thu 8am – 2pm, 5pm – 0am, Fri-Sat 8am – 2pm, 5pm – 2am
https://www.obakehonolulu.com/
UMI by Vikram Garg
Chef Vikram Garg makes his return to the Halekulani family of resorts but this time as a tenant of Halepuna Waikiki with his new restaurant concept, UMI.  Meaning "ocean" in Japanese and "mother" in Arabic, Garg opened starting with morning service.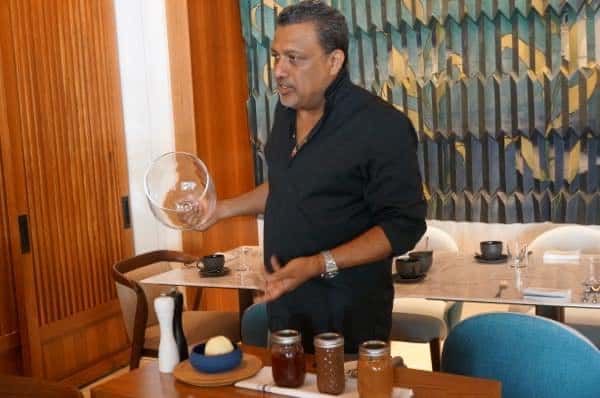 Inspired by flavors he experienced working around the globe, Garg takes his diners on a culinary journey with dishes as shakshuka with poached eggs in an aromatic tomato sauce, smoked salmon tartine with traditional lox accompaniments, cheesy Croque Monsieur with Black Forest ham and Gruyere slathered with a Mornay sauce, fried rice with aromatic koshihikari folded with seafood and bacon, loco moco with a beef and Hamakua mushroom gravy, and a brilliant Masala omelette with onion and tomato rolled into an omelette with cilantro, turmeric, and jalapeno.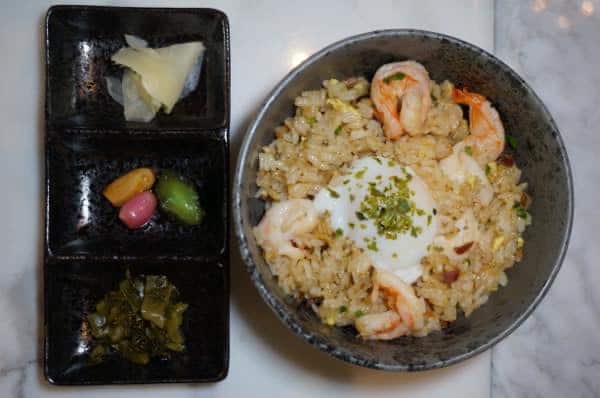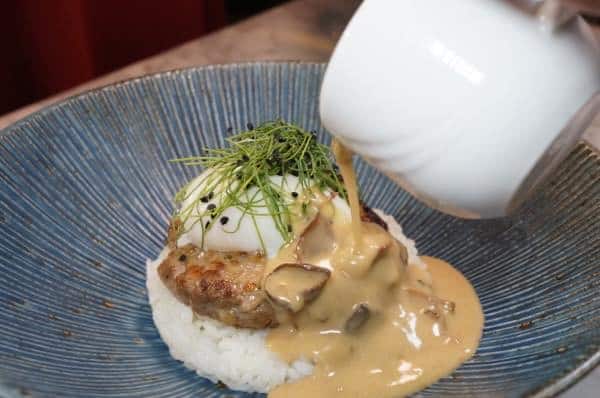 The chariot de pain offers a daily bread selection of sweet pastry sourdough, multigrain, and milk bread baked in-house paired with housemade milk jam, seasonal preserves, and chocolate spread. Dinner service will begin starting on Mother's Day, and those menu items will express the full ethos of the restaurant, showcasing some of Hawaii's finest seafood paired with some of the freshest local produce.  Dive into UMI's cuisine and express the nurturing flavors of Vikram Garg's curated style.
UMI by Vikram Garg
2233 Helumoa Road, Honolulu, HI
Mon-Tue, 7:00 – 11:00am; Wed-Sat, 7:00 – 11:00am, 5:30 – 10:00pm
https://umibyvikramgarg.com/
The sudden throng of notable openings around town makes it very difficult to choose which one to try first.  Go in any order or just start at the top, but one thing is for certain:  these eateries represent some of the best flavors to be had at new restaurants that opened this year.