There are some dishes that just create an obsession, one that sinks deep into your psyche.  Perhaps the item conjures up a nostalgic memory or emotion, or it has a flavor combination that needs to be experienced again and again, maybe even an aromatic or textural stimulus that hits all the right buttons.  Those are the culinary unicorns, the shiny rare Pokemon of foods that are worth seeking.  Here is a quick list of foods to consider that may cause a newfound addiction.
Kouign Amann from Kona Coffee Purveyors
Belinda Leong and Michel Suas of San Francisco's b. Patisserie create magic with their breads, desserts, and pastries, but among the most mythical is the Kouign Amann.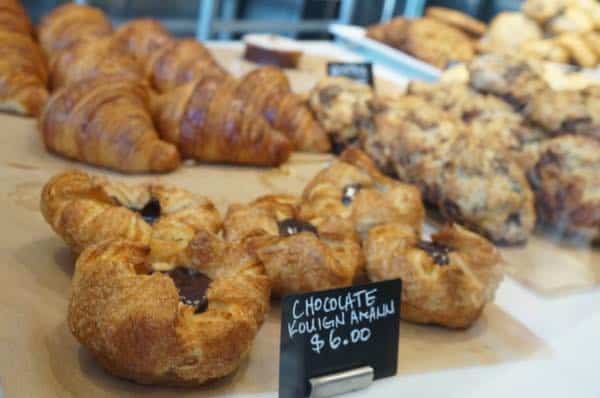 The flaky buttery pastry folded with caramelized sugars and boasting a variety of flavors including chocolate, strawberry guava, and the Honolulu exclusive (albeit a few weeks around the Lunar New Year) is pure evidence of why these two are no strangers to the James Beard Award.  Found exclusively in Hawaii at Kona Coffee Purveyors, this flawless expression of Breton brilliance will color your dreams.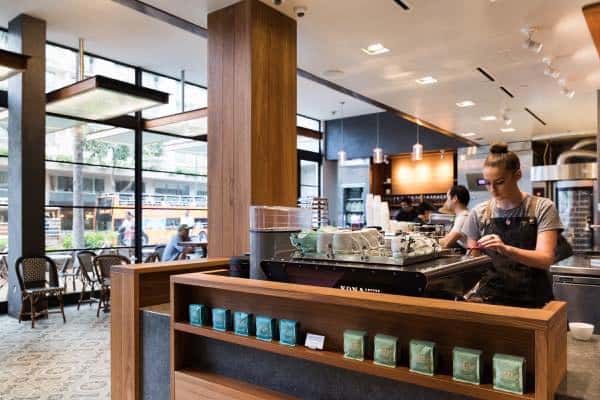 Kona Coffee Purveyors
https://konacoffeepurveyors.com/
International Market Place, 2330 Kalakaua Avenue, Honolulu, HI  (Kuhio entrance)
Phone:  (808) 450-2364
Business hours:  Sun-Sat, 7:00am – 4:00pm
Lobster Roll from Royal Lobster
Justin Sok creates an unadulterated version of the lobster roll, and that simplicity is what makes it so perfect.  Flying in cold water lobsters from Maine or other areas of the East Coast weekly, he stows the tail meat with claws and knuckles–practically an entire lobster for around $35–into a buttery brioche bun to be drizzled with salted Irish butter.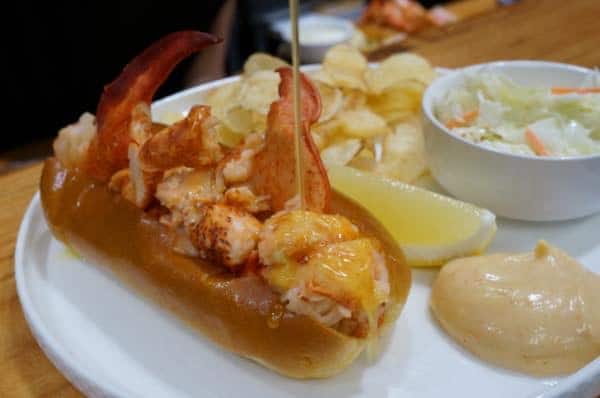 The lobster's natural opulent sweetness is expressed, but for those who cannot resist slathering the succulent meat with housemade mayo scented with cayenne, garlic, and onion or dusting it with Old Bay seasoning, those are optional accompaniments that are complimentary.  I am sure the lobstermen will be fine with whatever floats your boat.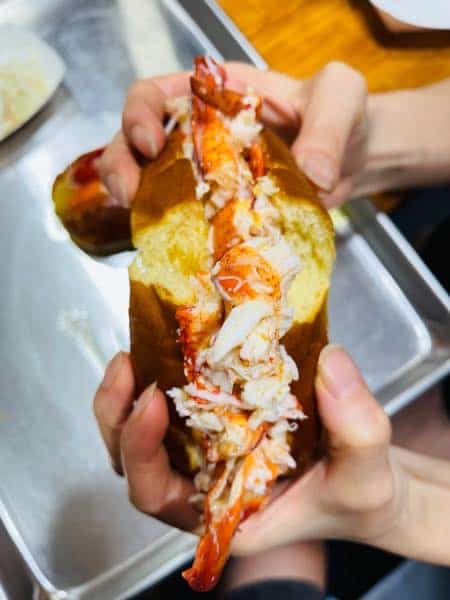 Royal Lobster >> Get a special offer!
https://www.theroyallobster.com/
Waikiki Shopping Plaza, Lower Level, 2250 Kalakaua Avenue, Honolulu, HI (Royal Hawaiian Avenue entrance)
Phone:  (808) 888-0332
Business hours:  Sun-Sat, 11:30am – 6:00pm
Margherita Pizza, or Just About Any Other Pizza at Little G Cafe by Garibaldi's
New York-style pizza are not easily found in Hawaii.  A no-flop pizza that snaps at the cornicione when the slice is folded lengthwise seemed to be a fabled notion in Honolulu until Jared Brown entered the scene.  He crafts his crust with a blend of flours cold-fermented for 48 hours.  His sauces include a tomato-based version with San Marzano plum tomatoes, another variation that incorporates crushed tomatoes and garlic to a pot of reduced beef bones and onions deglazed with red wine, and a lavish white cream sauce.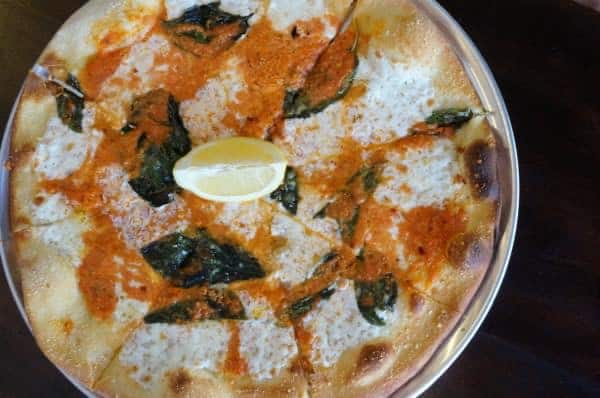 With inspiring flavor combinations such as clam/bacon/pesto, cremini/pepperoni/roasted garlic/basil, cacio & pepe, and crispy artichoke/cracked pepper cream among the rotating flavors each month, the decision to order just one pizza is challenging.  If you do, start with the Margherita, because as chaste as this pie sounds, it best expresses the true artisanal craftsmanship of this pizzaiolo with flavors that are undeniably dazzling.
Little G Cafe by Garibaldi's
808 Sheridan Street Suite 208A, Honolulu, HI
Phone:  (808) 699-9116
Business hours:  Wed-Sat, 3:00 – 7:00pm; Sun, 11:00am – 2:00pm
Spicy Marrow Broth at Chong Qing Hot Pot
With a wave of Northern Chinese-inspired restaurants opening up in Hawaii, one of the tongue-tingling discoveries is the spicy marrow broth at Chong Qing Hot Pot.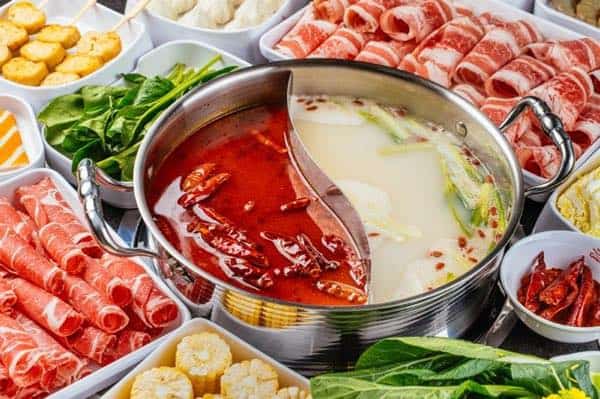 The soup, boasting extracted beefy flavors, is the perfect medium for boiling lamb, beef, pork belly, shrimp, fish cake, clams, tofu, or just about any vegetable in.  It imparts a hearty flavor to the cooked ingredient, striking a perfect balance when paired with any of the different dipping sauces.  For those who are intolerant to spicy, fear not as the original version is tame and it still helps to establish a lovely umami with each bite.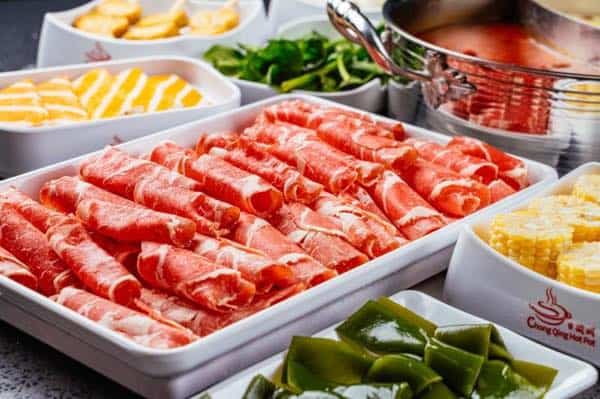 Chong Qing Hot Pot >> Get a special offer!
https://chong-qing-hot-pot.business.site/?utm_source=gmb&utm_medium=referral
1200 Ala Moana Blvd.
Phone:  (808) 593-8818
Business hours: 11:00am – 3:00pm, 5:00pm – 10:00pm daily
Beefy King Hot Pot at Kamitoku Japanese Hot Pot
People in Hawaii love hot pots, even though they may be sweltering outside almost every day of the year.  It's because this type of meal brings people together.  Kamitoku Japanese Hot Pot offers steaming pots brimming with beef, pork, chicken, seafood, and vegetables simmering in a flavorful beef-based broth, similar to that used at its sister ramen shop.  To satisfy any meaty cravings, the must order is the Beefy King Hot Pot of mega-sized proportions.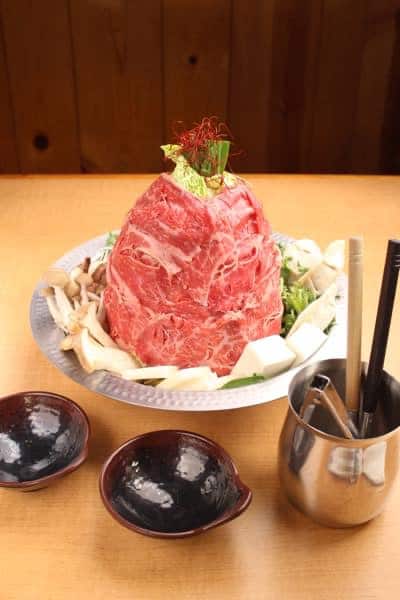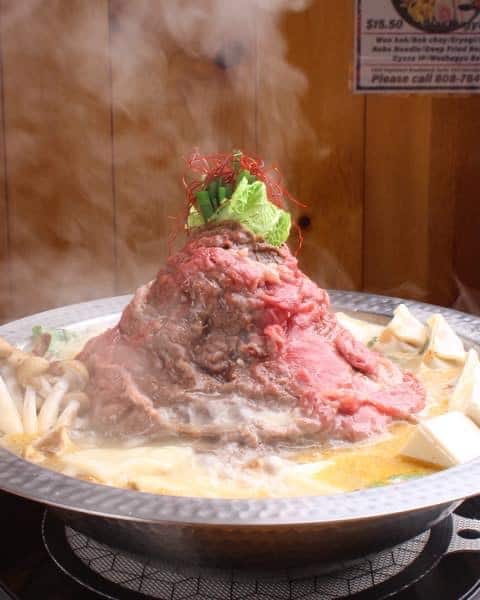 It may come at a whopping $85, but it is an impressive amount of food that feeds 2-4 people.  A 12-ounce tower of washugyu brisket and washugyu chuck roll is nestled amidst a variety of vegetables–won bok cabbage, bok choy, cabbage, bean sprouts, chrysanthemum leaves, shiitake, oyster mushroom slices, shimeji, chives, malony, mochi, deep fried bean curd, and 3 pieces of gyoza.  Then, just when you think you may be done with the meal, you get a choice of ramen or porridge incorporating that beef broth intensified with all the flavors of the boiled meats and vegetables.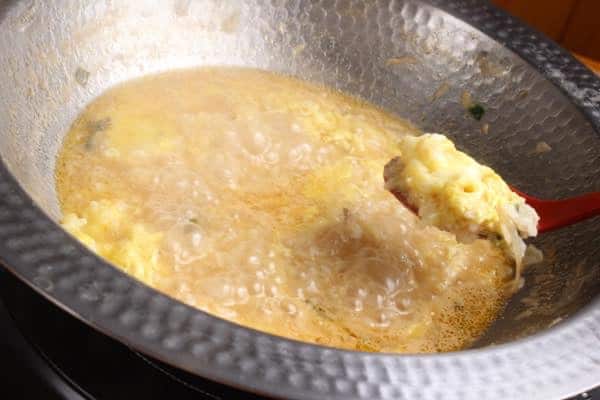 This presentation will have you dreaming of meat that night.
Kamitoku Japanese Hot Pot >> Get a special offer!
Market City Shopping Center, 2919 Kapiolani Blvd. Suite 204
Phone:  (808)784-0121
Business hours: 11:00am – 2:00pm Last Call, 5:00pm – 9:30pm Last Call (Mon – Sat), 5:00pm – 8:30pm Last Call (Sun)
Chef's Special at Khan Skewer Restaurant
Khan Skewer Restaurant is yet another type of Chinese eatery, but one that puts a spotlight on Mongolian-style cuisine.  Think skewers of juicy grilled beef or lamb, chicken, seafood, and vegetables served alongside dips that offer two dramatically different flavor perspectives.  The Chef's Special features an alluring Chinese thirteen-spice seasoning and griddle-fried spicy shrimp that are sure to get your endorphins going.  If spice is your thing, you will undoubtedly want to experience these dishes.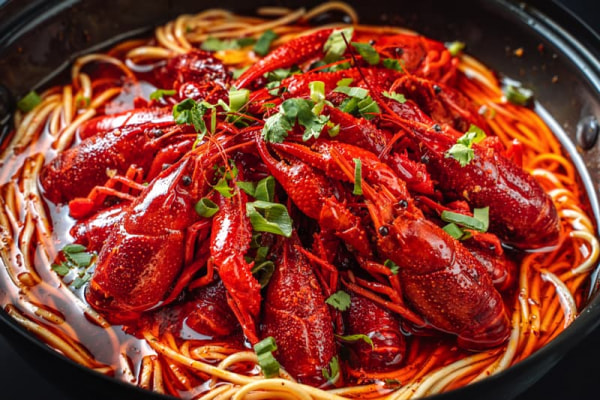 Khan Skewer Restaurant >> Get a special offer!
925 Isenberg Street, Honolulu, HI
Phone:  (808) 955-8868
Business hours:  Mon-Wed, 5:00 – 11:00pm; Fri-Sun, 5:00pm – 1:00am
Thai Style Pork Cheek and Salted Egg Yolk Chicken Wings at Yi Xin Cafe
Moving the inspirations southward in China to the Canton region, the new cha chaan teng or Hong Kong-style cafe Yi Xin Cafe prepares flavors from Hong Kong but also infuses a Southeast Asian sensibility.  Here, a number of dishes are worth ordering, but two, in particular, are simply addictive.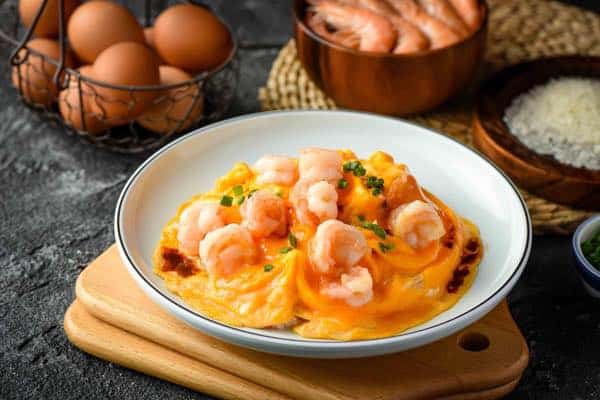 The Thai Style Pork Cheek features tender slices of grilled pork to be dipped in a spicy, gingery sauce with Southeast Asian aromatics.  The other, Salted Egg Yolk Chicken Wings, featuring fried chicken slathered in a sauce made with preserved egg yolk that elicits a lovely salted umami that is indescribably habit-forming.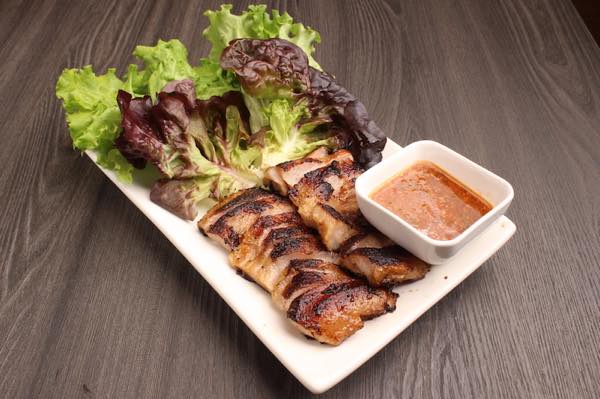 Yi Xin Cafe >> Get a special offer!
Market City Shopping Center, 2919 Kapiolani Blvd. #218
Phone:  (808) 738-0818
Business hours:  Tue-Sun, 10:30am – 8:30pm
Saimin at Sekiya's Restaurant & Delicatessen
At the heart of the local dining scene in Hawaii are eateries that serve dishes that may be rooted in immigrant cultures or the host Hawaiian culture.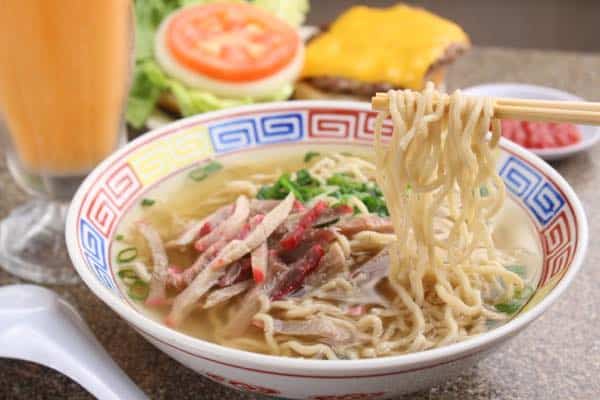 Sekiya's Restaurant & Delicatessen, an iconic establishment that opened in 1935, continues to proudly serve Japanese cuisine that has a unique local taste, and among the most popular is a dish that keeps locals coming back time and time again.  The saimin showcases noodles bathed in a homemade dashi soup with a variety of toppings, such as char siu, fishcake, and green onions, just like they did since 1944.  Consider having a barbecue stick of teriyaki-glazed beef to pair with the soulful bowl and experience the flavors that had locals hooked for almost eight decades.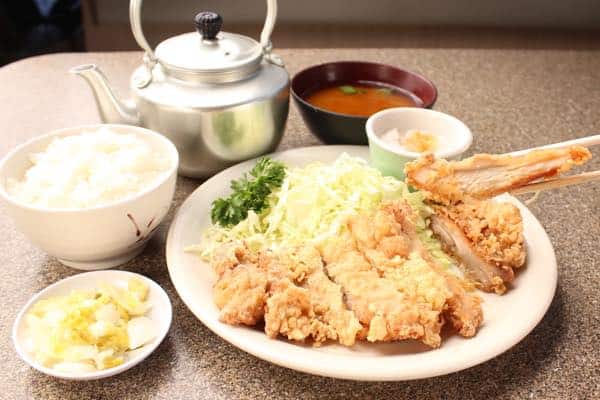 Sekiya's Restaurant >> Get a special offer!
http://www.sekiyasrestaurant.com/
2746 Kaimuki Avenue
Phone:  (808) 732-1656
Business hours:  Mon & Thu, 9:00am – 8:00pm; Tue & Wed, 9:00am – 3:00pm; Fri & Sat, 8:00am – 9:00pm; Sun, 8:00am – 8:00pm
Spend some time experiencing a few of these flavors to see if any trigger an obsession.  Some may come with longer lines but at the end, you will most likely feel validated in your wait.