How do you show gratitude to a woman who carried you in her womb for about nine months as she endured lower back pains and cautious restraint in indulging in some of her favorite foods or activities before enduring the climactic event of childbirth?  Mother's Day only comes around once a year, and since those few hours each year hardly seem like enough appreciation time, the celebration should be well thought out.  So, to help you in your planning, here are places to consider that will make your mother feel extra special.
1)Westman Cafe + Lounge
Brunch on Mother's Day seems to be a natural choice, and one of the best-kept secrets is Westman Cafe + Lounge.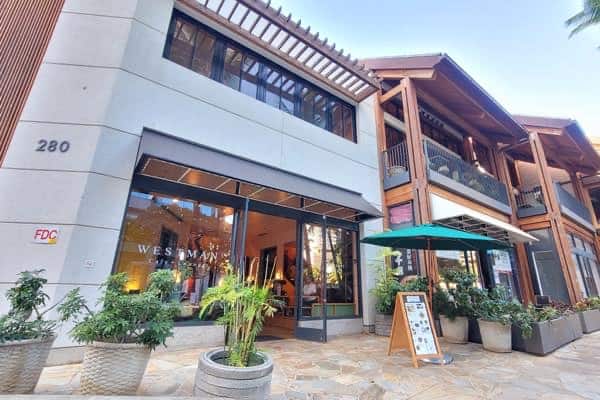 The breezy cafe and lounge in the heart of Waikiki will be celebrating Mother's Day with a special theme, "Flowers for Mothers."  The various menu items will deliver flowers in the form of floral accents on particular dishes.  For example, a Chocolate French Toast ($19) is a composition of thick cut French toast with chocolate chips baked into the dough of the bread and topped with vanilla whipped cream.  All that is complemented by chocolate fudge, chocolate granola, and mixed berries, including edible flowers and strawberries cut into the shape of hearts to express the loving sentiment.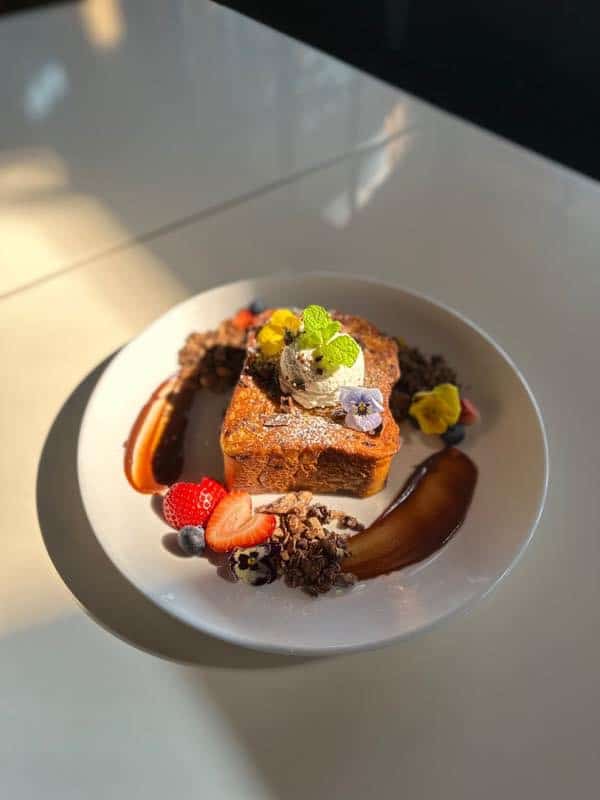 A rosy-hued cocktail called "Flowers for Mom" ($16) will blend Casamigos Blanco, St. Germain elderberry liqueur, pineapple juice, hibiscus syrup, lime juice, Angostura bitters and simple syrup into a drinkable bouquet possessing a refreshing sweetness with floral aromatics that is sure to tickle Mom pink.  You may not need to buy flowers if you go this route.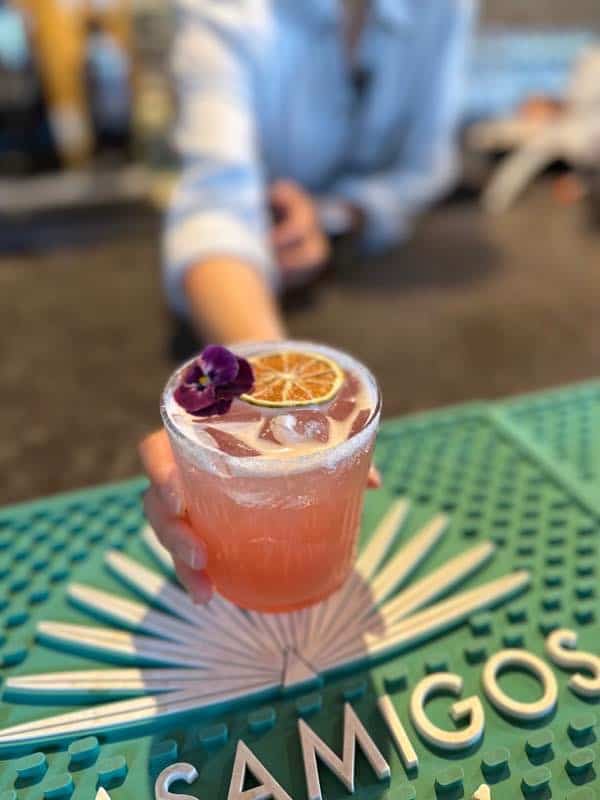 Westman Cafe + Lounge >> More detail
Location: 280 Beach Walk.
Hours: 7am – 2pm daily
5pm – 11pm (Last Call: 10pm) Thu & Sun
5pm – 12am (Last Call: 11pm) Fri & Sat
Reservations:(808)922-1500
2)StripSteak, A Michael Mina Restaurant
For dinner, treat Mom to an exquisite brunch at StripSteak, A Michael Mina Restaurant.  Located in the International Market Place, this renowned steakhouse is offering a lavish but relaxed meal for $85 per person plus tax and gratuity.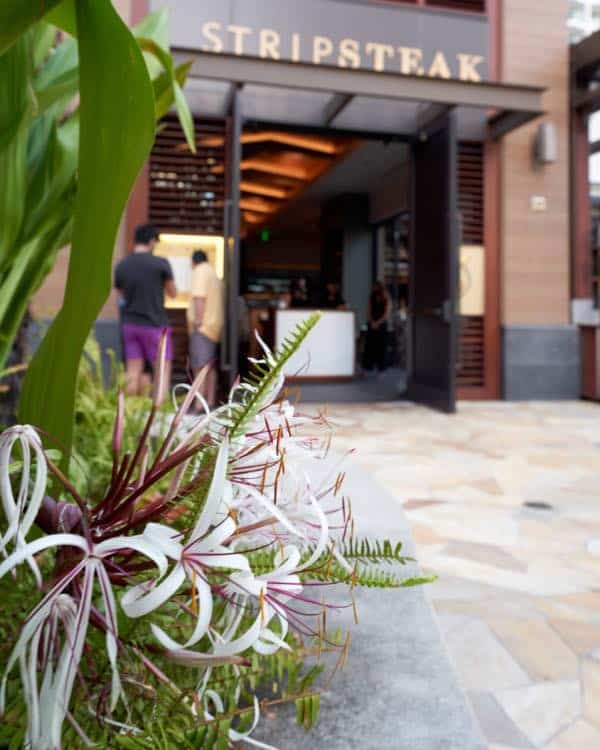 Start the meal with a choice of island ahi poke with crushed avocado and fish roe, the signature "instant" bacon, wild mushroom ragout with a 45 minute egg and polenta, truffle Caesar salad with a sweet Maui onion cream, or smoked burrata with pesto and aged balsamic.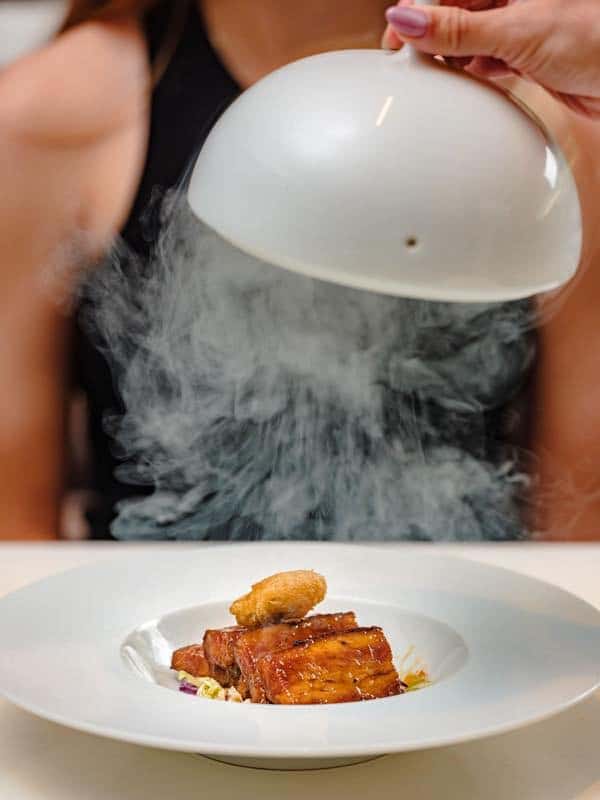 The second course will include a selection among a dry-aged loco moco, miso-marinated Big Glory Bay king salmon with ginger dashi, creme brulee French toast with strawberry jam and vanilla maple syrup, Holo Holo burger with duck fat fries, or a 12 ounce Prime New York strip with aged white cheddar soft scrambled eggs and caramelized onion & mushroom ragout.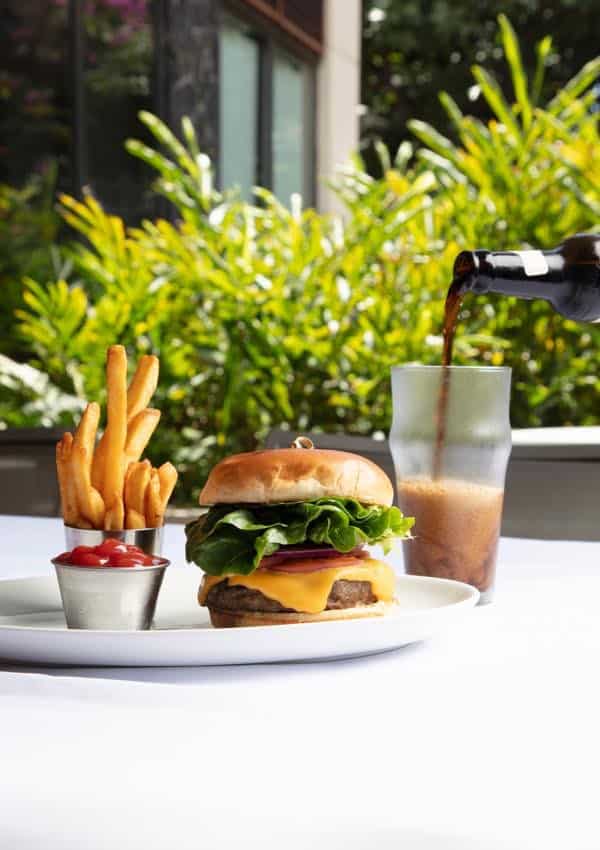 A Miyazaki A5 wagyu supplement is available, as are optional accompaniments and sides for a little extra.  Then, end on a sweet note with a choice between the Kona dark chocolate layer cake or the strawberries & cream panna cotta.
If you really want to go over the top to impress Mom, precede this decadent meal with the Royal Osetra caviar service ($150) featuring an ounce of caviar with potato cake, smoked salmon and egg mimosa, or a shellfish platter ($145) replete with six oysters, six gulf shrimp, half a Maine lobster, and Alaskan king crab prepared either chilled or miso-broiled.  You will win Brownie points for sure.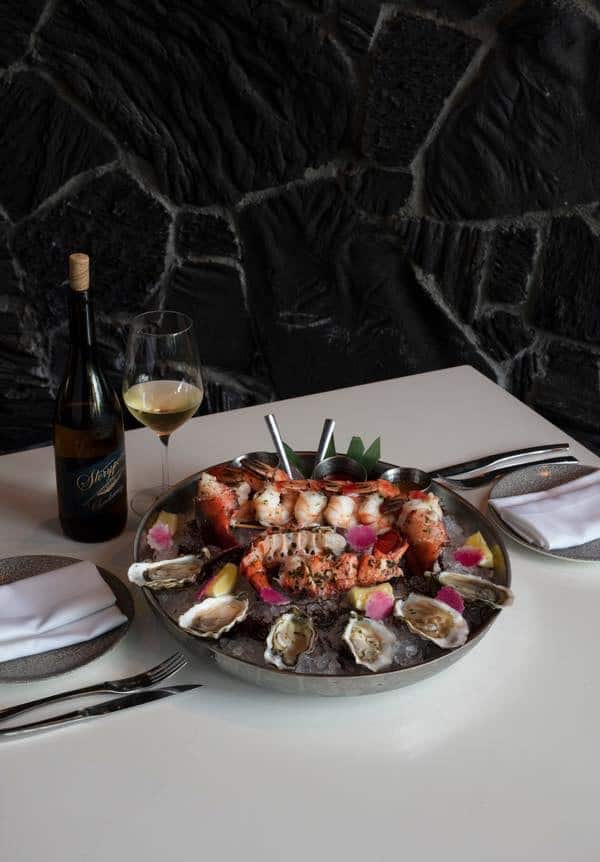 StripSteak, A Michael Mina Restaurant
2330 Kalakaua Avenue #330, Honolulu, HI
Phone:  (808) 896-2545
Business hours:  Sun-Thu, 5:00 – 9:00pm; Fri & Sat, 5:00 – 10:00pm (Mother's Day also open 11:00am – 2:00pm)
3)Gyu-kaku
Going to a Korean-style yakiniku or barbecue grill may not sound like an orthodox venue for a Mother's Day celebration, but for the meat-loving family, Gyu-kaku may be the perfect place for an indulgent meal.  From May 9-15, special menu in honor of Mother's Day will be served.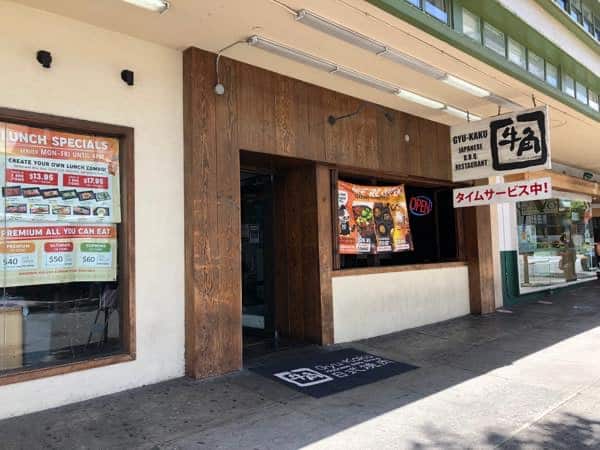 A Carnation Course for two ($100) offers starters and small plates as white rice, miso soup, Napa cabbage kimchi, fried pork gyoza, and edamame followed by a lineup of proteins for grilling, including the niku flower with sweet soy tare, filet mignon with salt & pepper, miso-marinated bistro hangar steak, umakara yaki beef, Japanese pork sausages, chicken with basil, and garlic mushrooms, before ending with 2 pieces of strawberry S'mores for dessert.  A Daisy Course also for two people replaces the chicken with basil, garlic mushrooms, and strawberry S'mores dessert with more elevated courses of garlic shrimp, broccoli with cheese fondue, and chocolate fondue set for two.  These courses are designed to be ordered in increments of two, so groups of four, six, eight, etc.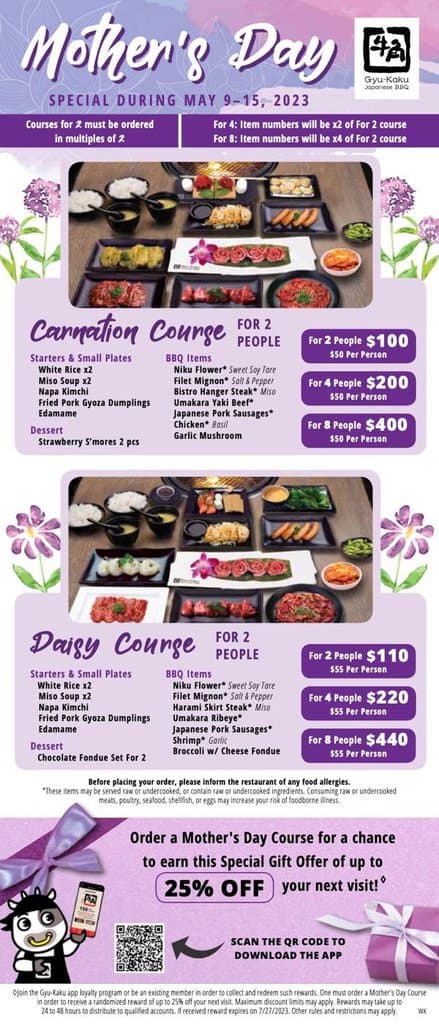 If the group size is three or in multiples of three, then the Tulip Course ($150) would be ideal since it offers the same selections as the Carnation Course but for a triumvirate ($50 per person).  The Rose Course ($165) offers the same dishes as the Daisy Course but for an increased headcount of three or multiples of three.  This may take a little more planning and coordination, but the flavors of Gyu-kaku's marinades will please any carnivorous mother and her family.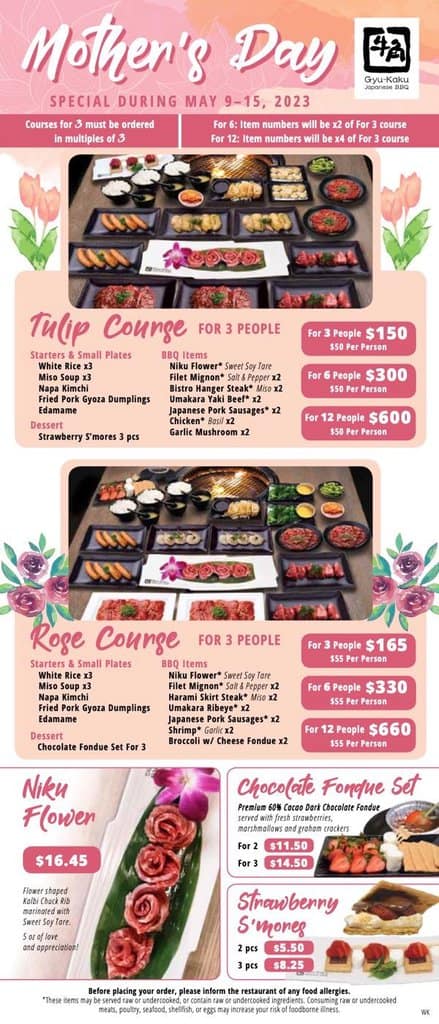 Gyu-kaku >> More detail
Waikiki
Location: 307 Lewers St. 
Hours: Sun – Thu: 11:30am – 10pm 
Fri & Sat: 11:30am – 10:30pm
Phone: (808) 926-2989
Kapiolani 
Location: 1221 Kapiolani Blvd. #105 
Hours: Sun – Thu: 11:30am – 10pm 
Fri & Sat: 11:30am – 10:30pm
Phone: (808) 589-2989
4)Oh My Grill
Looking for a more affordable alternative for Mother's Day meals?  Maybe a day or night out at a restaurant with elevated prices may be difficult to budget. And since it really is about the thought, Oh My Grill may be the perfect solution.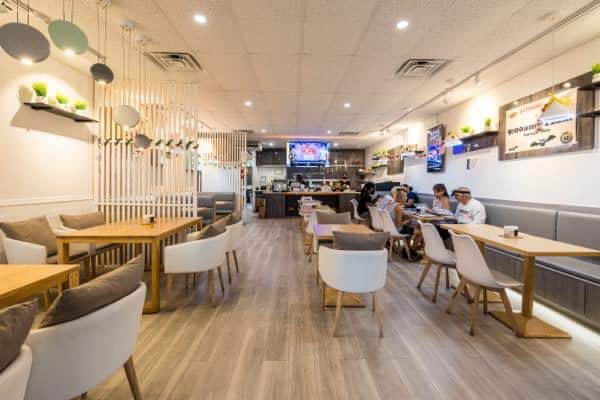 The eatery's multiple locations in Honolulu, Aiea, and Waipahu have lovingly developed party packs that are perfect for small and large family gatherings.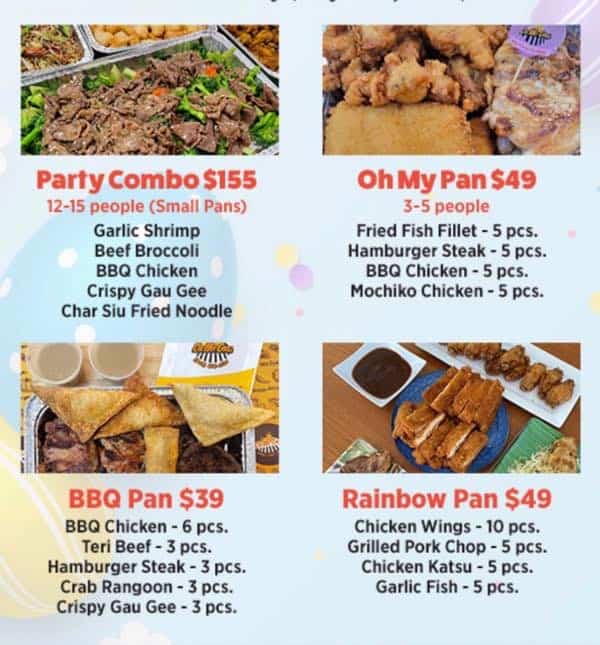 A Party Combo for 12-15 people is priced at $155 (less than $15 per person) and includes small pans of garlic shrimp, beef broccoli, BBQ chicken, crispy gau gee, and char siu fried noodles for a spectacular feast.  There is a smaller Oh My Pan that feeds 3-5 people for $49, and comes with five pieces of fried fish filets, five hamburger steak patties, 5 pieces of BBQ chicken, and 5 pieces of mochiko chicken.  A Rainbow Pan for $49 features 10 chicken wings, 10 grilled pork chops, 5 portions of chicken katsu, and 5 pieces of garlic fish.  For a smaller family of just 2-3 people, the BBQ Pan retails for $39 and includes 6 pieces of BBQ chicken, 3 pieces of teri beef, 3 hamburger steak patties, 3 pieces of crab rangoon, and 3 crispy gau gee.  This is a perfect way to celebrate in the comfort of one's own home, without any prep or cooking.
Oh My Grill >> More detail
McCully Shopping Center: 1960 Kapiolani Blvd. #102
6:45am – 1am next day daily
Phone : (808) 664 – 2121
Pearl Kai Shopping Center: 98 – 199 Kamehameha Hwy.
9am – 12am daily
Phone : (808) 456 – 2121
Waipahu Don Quijote Food Court: 94 – 144 Farrington Hwy. #16
9am – 8pm daily
Phone : (808) 676 – 3377
5)Ilikai Massage Spa
You once probably caused a pain in her back, and there may still be a chance that you graduated to become a pain in her butt, so treat Mom to a relaxing massage at Ilikai Massage Spa.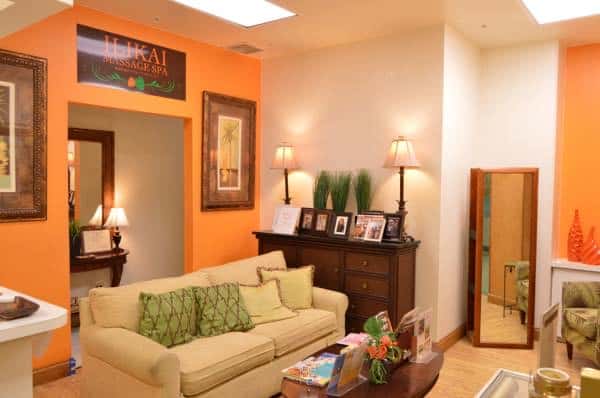 The massages induce a deep state of calm while eliminating toxins and revitalizing the body.  Choose from traditional Hawaiian lomi lomi, aromatherapy massage with a selection of fragrant and soothing essential oils, hot stone massage that stimulates energy flow along the body's chakras, lymphatic massage to reduce swelling, or shiatsu combination that works on pressure points to release muscle tension.  There are also effective slimming treatments that may be individually tailored to address particular problem areas.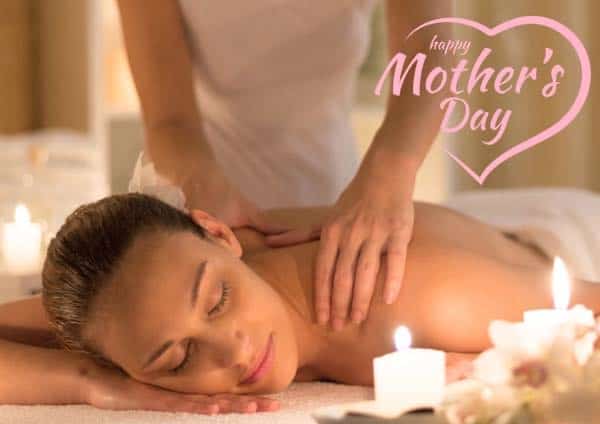 For Mother's Day, a variety of Relaxation Massages are offered at 30% off, so 60, 90, and 120 minute treatments range from $94.50 to $178.50.  If the brunch buffet may create concerns about slimming down, then the Mother's Day slimming package 50% off special may be more appealing, because it includes a 60 minute slimming massage, luxury detoxifying wrap, band slimming bandage for a total of 220 minutes of beautifying bliss for just $249. These offers expire on May 14, 2023.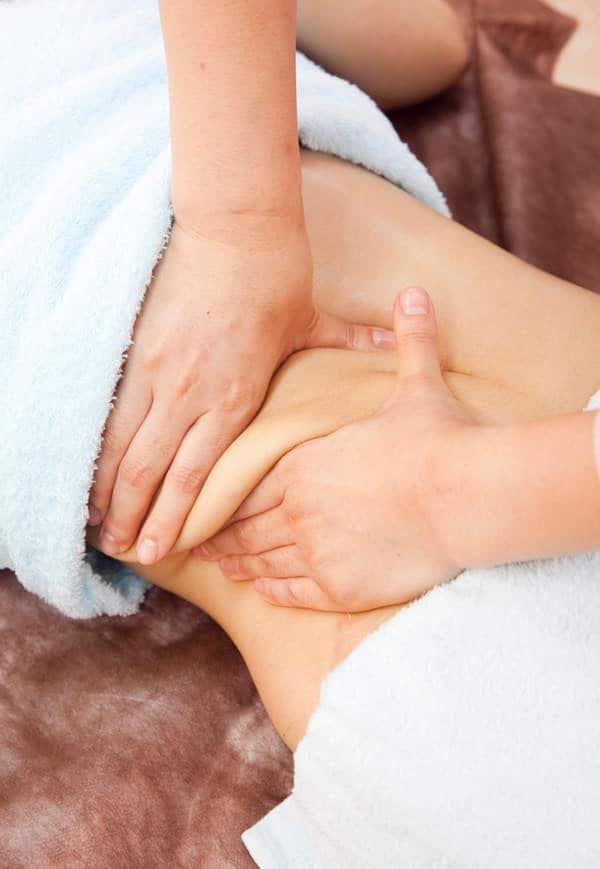 Ilikai Massage Spa >> More detail
Location: 1777 Ala Moana Blvd. Ste 115 (Ilikai Hotel & Luxury Suites 1F)
Hours: 10am – 9pm daily *By appointment only
Phone: (808) 944 – 8882 
6)Cocolomi Massage
A portmanteau of Cocolo (or Kokoro), the Japanese word for "heart," and lomi which refers to the Hawaiian massage practice, Cocolo Massage offers an exceptional spa experience provided by an attentive team of professional licensed therapists operating with a deep sense of omotenashi, or Japanese hospitality.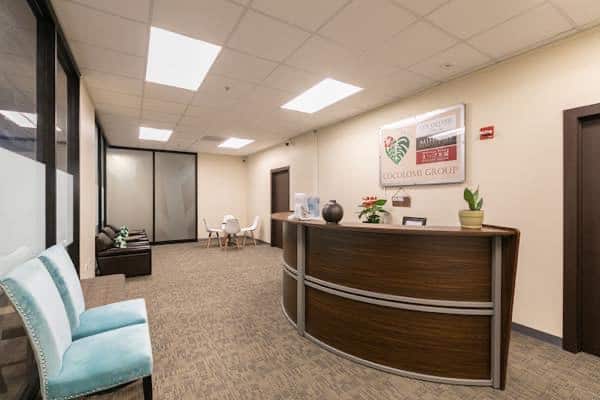 Each massage session comes with a detailed counseling, enabling the therapists to better understand the client and particular needs in order to deliver a bespoke treatment. Whether it is a Hawaiian lomi lomi or a foot reflexology session, Cocolomi Massage delivers healing in a relaxed setting.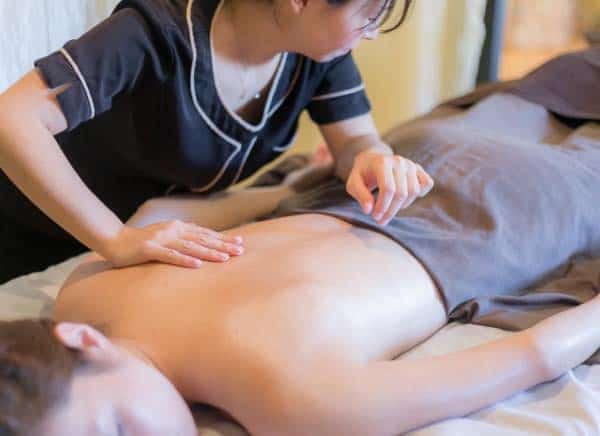 Now until May 14, gift cards may be purchased at a 20% discount, in time for Mother's Day.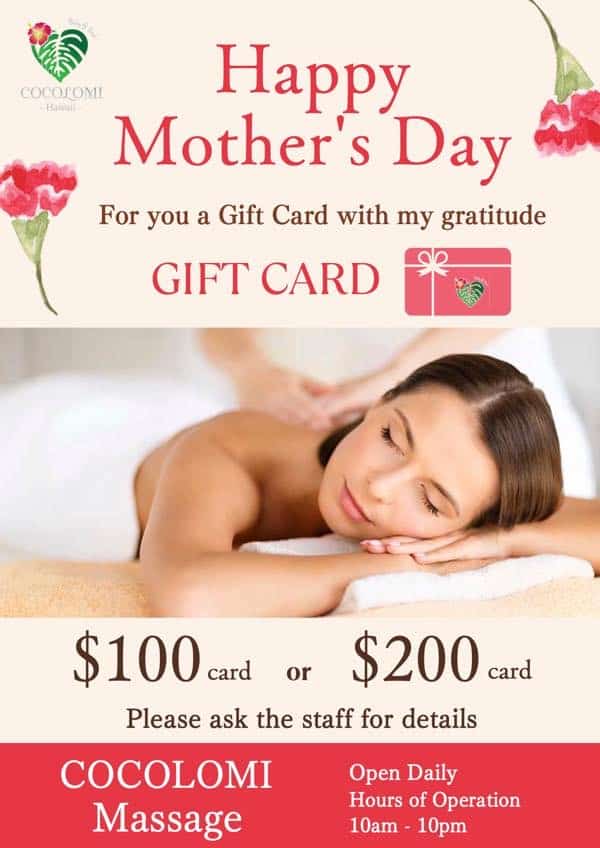 The physical gift cards are available for purchase at the spa, and come with an envelope to draft a handwritten message.  An alternate e-gift electronic ticket is available online and can also be sent with a personalized message.  Either way, your mother will enjoy a pampering session at her discretion.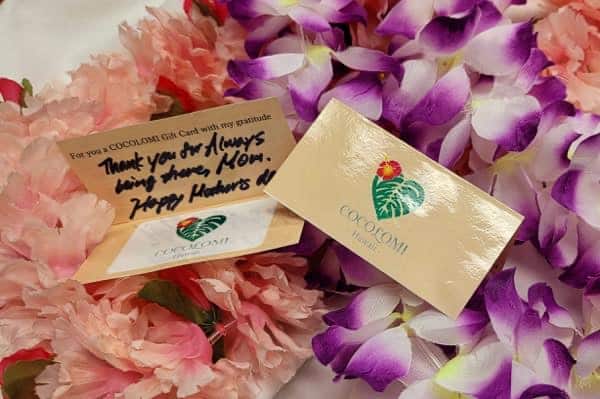 Cocolomi Massage >> More detail
Location:
1) 2250 Kalakaua Ave. Waikiki Shopping Plaza 3F
2) 1440 Kapiolani Blvd. Pacific Guardian Tower 1F
Reservations: (808) 799-7213
Hours: 10am – 10pm daily *Last appointment 9pm
These ideas to show Mom how much she means to you are customized to fit a range of budgets.  Spend some quality time with her and show her a wonderful time based on what you can afford, and that should be the best gift of all.