Not everyone can tolerate all of our idiosyncrasies, understand our uncompromised needs, and synchronize with the cadence of our desired lifestyle. That other half is truly special not because that person enjoys all our positive traits, but because that is someone who can endure our occasionally unbearable moments and still prove the unconditional love we seek in life. When you plan to celebrate the milestones, do so in a way that shows your loved one you are equally invested in the building same future together.  Here are a few ideas to get you started:
Lana Kohala 
When in Hawaii, one of the most popular massage therapies worth indulging in is lomi lomi, a healing practice that integrates full-body strokes with traditional prayer methods to restore internal balance and harmony.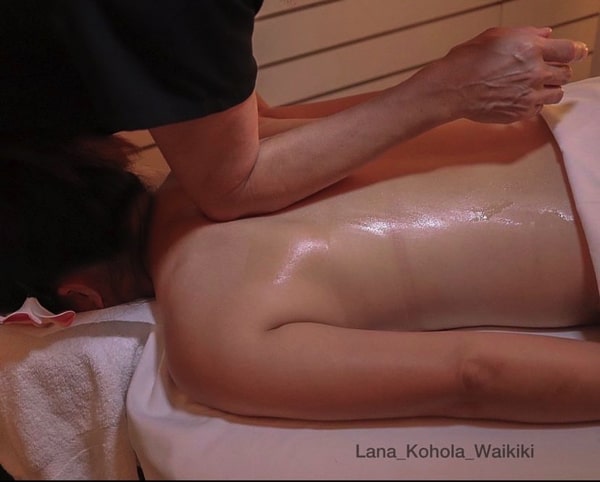 And what better way to rejuvenate than to do it in the same room with a loved one?  The massage salon located in the heart of Waikiki specializes in the uniquely Hawaiian massage that helps to improve circulation, detoxify the body, and induce a state of deep relaxation with its licensed therapists that learn each client's individual needs and physical condition to craft a bespoke treatment that optimizes results.  Or if you subscribe to the hypothesis that pain is gain, consider a hybrid massage that also infuses shiatsu therapies for an incredibly healing session. Book a couples room and feel the stresses of the world melt away.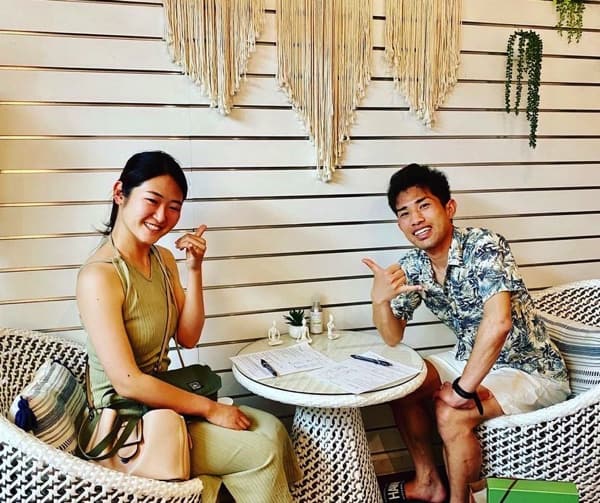 Lana Kohola >> Get a special offer!
Location: 355 Royal Hawaiian Ave.
Hours: 11am – 8pm daily
Reservations: (808) 888-0705
Diamond Head Cruises
Take a day cruise and marvel at one of Hawaii's spectacular sunsets.  Perhaps go for a whale-watching session and witness these majestic creatures in their natural habitat.  Or take a plunge into the warm waters for a snorkeling experience that submerges you into the tranquil Pacific Ocean as you surround yourself with docile marine life swimming around vibrant coral reefs in crystal-clear waters.  Hawaii provides truly magnificent perspectives by sea, and this chartered boat opportunity gives you a more private and intimate excursion on or underwater as a couple.
Diamond Head Cruises >> Get a special offer!
Location: 1125 Ala Moana Blvd.
Hours: 7am – 9pm *Daily except Thur; 9am – 9pm Thur
Phone : (808) 351 – 2335
Gelatissimo 
This charming gelato shop believes that life should be celebrated every day with the people you care about, and life tastes better with gelato.  The artisanal frozen treat shop hailing from Sydney, Australia makes its gelato fresh in-store daily, incorporating only the finest ingredients.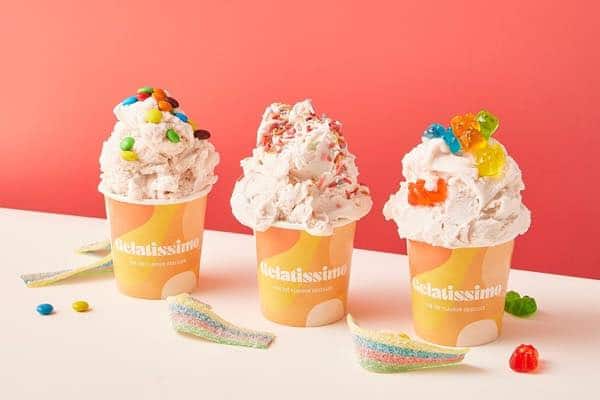 Flavors range from the traditional to the wildly innovative, and is conscious about people's eating preferences so offers a range of vegan-friendly, dairy-free, and gluten-free options so people are able to indulge sans the fear of missing out.  Whether it be a scoop of choc dipped strawberries, frosted cinnamon scrolls, blueberry, apple pie, bourbon caramel, pecans, cotton candy, or something more elaborate as a gelato cake, warm toasted donut sandwiching some gelato, or even a frothy, thick milkshake, Gelatissimo will bring you closer to your loved one through your stomachs.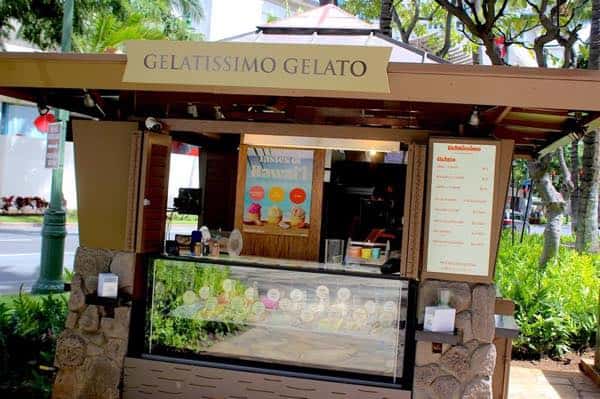 Gelatissimo >> Get a special offer!
Location: Building A1, Kiosk, 2201 Kalakaua Ave.
Hours: 10am – 10pm daily
THE BEACH
Few things demonstrate a couple's solidarity more than matching outfits.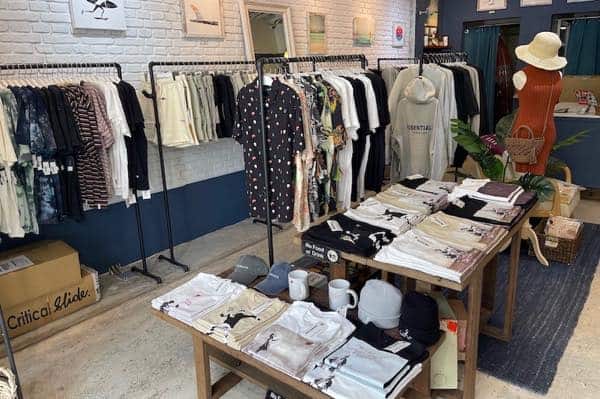 Imagine walking on the streets of Kalakaua donning tasteful surf and beach lifestyle-inspired clothing.  THE BEACH, a retail shop along Royal Hawaiian Avenue, is the culmination of founder Yasu Shine's dream to own a boutique in Hawaii after relocating here from Japan.  His fashionably designed T-shirts and for men and women, accessories, and items for the home express his deep love for Hawaii, similar to your love for each other, so perhaps express that sentiment via coordinating trendy yet tropical attire.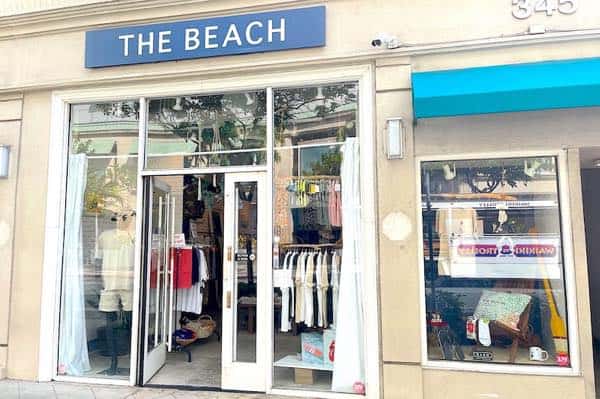 THE BEACH >> Get a special offer!
Location: 345 Royal Hawaiian Ave. Suite 102
Hours: 11am – 8pm daily
Phone : (808)926 – 7570
These are just a few ways that will reinforce the bond with each other.  Hawaii plays an impresario in the romance of many, and finding a path that is tailored to your lifestyle will help you optimize your time in the islands so you can come back every year to add to those memories together.