There is such an overwhelming number of eateries serving Egg Benedicts in town, clearly demonstrating the popularity of the dish.  Here is the second part of our list of Egg Benedict spots worth waking up early for.
1) Giovanni Pastrami
Giovanni Pastrami is an American deli and sports bar found on Lewers Street at the Waikiki Beach Walk.  The Eggs Benedict comes with a choice of ham, turkey, bacon, pastrami, or tomato & avocado.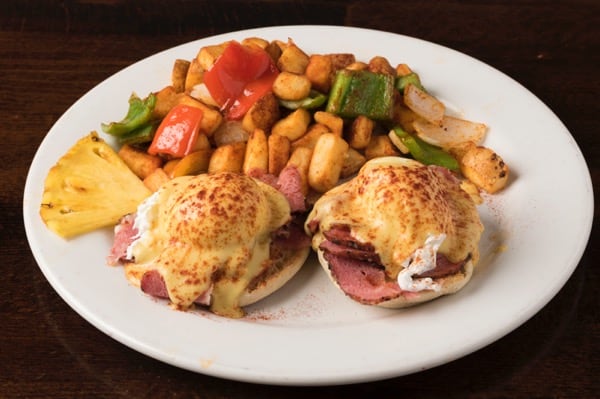 Another popular menu item is the "Triple Play" (one Egg Benedict, a mini wagyu beef loco moco, and a stack of mini pancakes), featuring the triumvirate of popular Hawaii breakfast plates on one dish.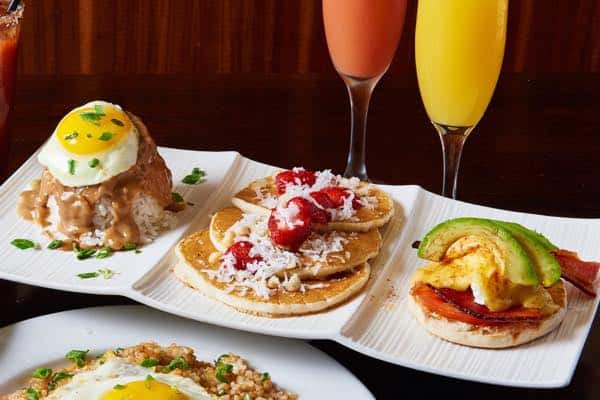 Giovanni Pastrami >> Get a coupon!
227 Lewers St. Honolulu, HI
(808)923-2100
Mon-Fri 4:30pm – 10pm, Sat 9am – 10pm, Sun 8am – 10pm
2) ShoreFyre
With two locations in Waikiki—one on Koa Avenue in Waikiki and another on the 3rd floor of the International Marketplace—ShoreFyre offers Eggs Benedict with fresh tuna, a fish well represented in Hawaii.  For an additional $2, a fruit bowl will make for a perfect accompaniment!  Outdoor dining is recommended on their breezy lanai.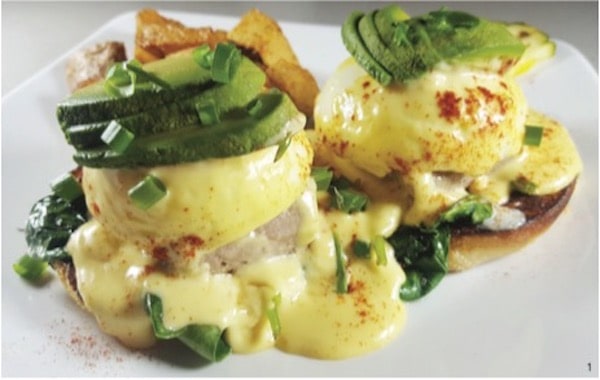 ShoreFyre
International Market Place, 3rd floor
(808)672-2097
10am – 1am, Happy Hour: Monday all day, Tuesday-Sunday 3:30pm – 6:30pm
3) The Veranda at Beachhouse
The Veranda at Beachhouse located in the luxurious and historic Moana Surfrider hotel offers pristine ocean views of Waikiki Beach.  The Eggs Benedict there comes with a choice of Kalua pork, smoked salmon & spinach, Canadian bacon, or vegetables and the iconic setting is just as delicious as the breakfasts.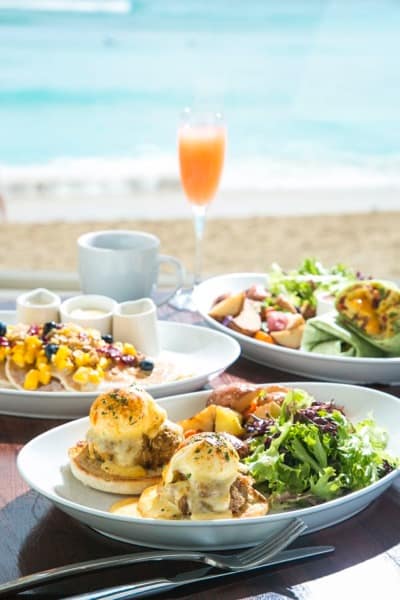 The Veranda/Beach House at the Moana
2365 Kalakaua Ave. Honolulu, HI
(808)921-4600
Daily 6:30am – 11am, Sat & Sun 11:30am – 2:30pm (afternoon tea), Dinner 5:30pm – 10:30pm
4) Heavenly Island Lifestyle
Delicious and healthy may seem like an oxymoron, but the delectable menu at this charming eatery places an emphasis on organic and local Hawaiian ingredients.  The Eggs Benedict, for example, infuses lilikoi butter into the homemade Hollandaise sauce, making it a tremendous hit.  For the layer between the poached eggs and English muffin are four choices:  local pork belly, Kalua pig, local tomato & avocado, and salmon & spinach.  The dish is served with Okinawan purple sweet potatoes and a fresh kale salad to balance the decadence with sensible healthful sides.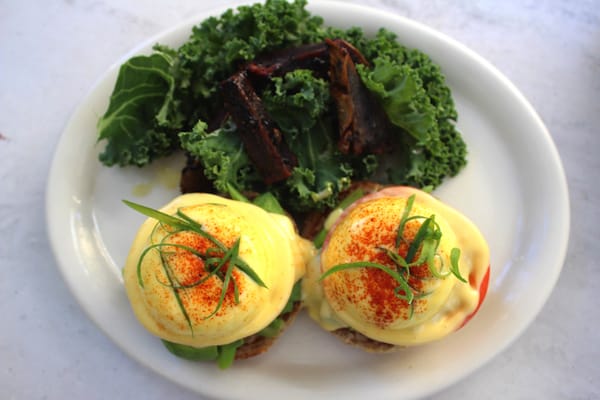 Heavenly Island Lifestyle
Shoreline Hotel Waikiki 342 Seaside Ave.
(808)923-1100
Lunch 11am – 2:30pm (LT 2pm), Dinner 4pm – 9:30pm (LT 9pm), Happy Hour 4pm – 6pm
5) Bogart's Cafe
Bogart's Cafe may be most notable for its acai bowls, but its other menu items are also very appealing.  Locals relish their delicious options, and among them is the Eggs Benedict.  With five variations available, the most difficult decision is to determine which one to indulge in among super lump crab cakes, corned beef brisket, classic ham, asparagus, avocado & spinach, goldie lox, and fish.  Each comes with country potatoes.  Oh, and did we mention the truffle-scented Hollandaise? (Is this true?)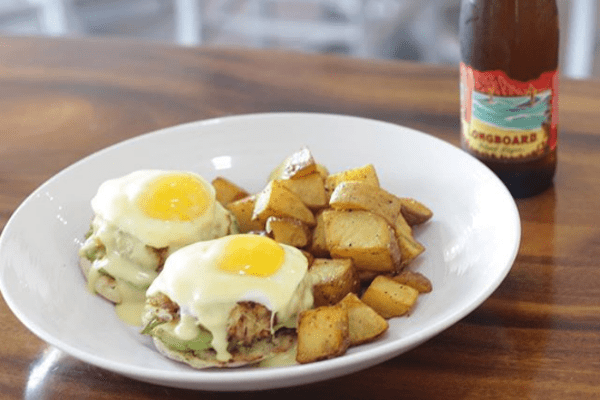 Bogarts Cafe
3045 Monsarrat Ave.
(808)739-0999
7am – 3pm
With the two lists of restaurants featuring amazing Eggs Benedicts, there should be enough choices to keep you engaged for weeks.  Maybe if you feel this is not enough, we will add a third part…