Living a healthier lifestyle is not always easy, as this world tempts us with so many irresistible flavors.  Sometimes we find dishes that are effortlessly healthful, but other times we have to intentionally sacrifice with the hopes of living a longer life, enabling us to enjoy earthly decadences when it matters.  For some reason, most things green seem to be better for us, and so here are a few dishes to consider when you are seeking to eat something good for the body, or possibly when you want to be indulgent but mitigate the guilt afterwards.
1) Westman Cafe + Lounge
In the heart of Waikiki is a gathering place where people may come together to enjoy new American cuisine with coffee or cocktails.  Among the wide variety of offerings include orders of souffle pancakes, Croque Monsieur, kalbi fried rice, wagyu oxtail soup, charcuterie and cheese boards, and much more.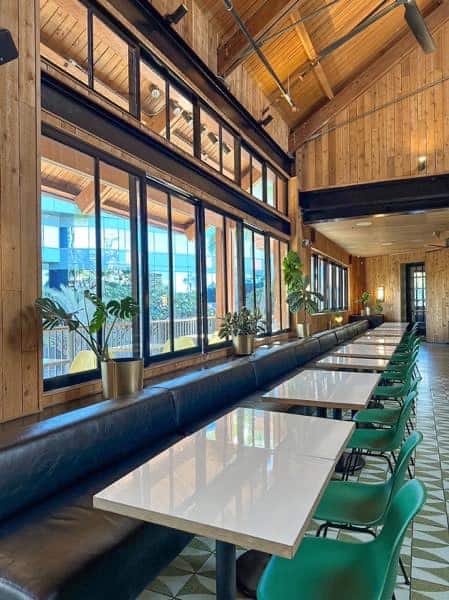 For those seeking to a greener perspective, the avocado toast features slices of avocado over edamame hummus, sprinkled with feta cheese and chopped pistachios.  A home-made brioche adds a layer of decadence, with a fried egg for a little more protein, but that is all balanced with a side salad to make the dish a fulfilling meal.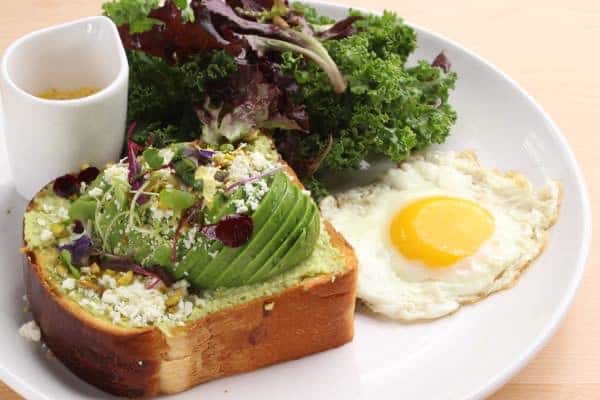 Westman Cafe + Lounge >> Get a special offer!
280 Beach Walk.
7am-2pm daily,
5pm-11pm (Last Call 10pm) Thu & Sun, 5pm-12am (Last Call 11pm) Fri & Sat
(808)922-1500
2) Chengdu Taste 
Most Chinese restaurants in Hawaii tend to feature Cantonese flavors, but in recent years, spicier flavors from the SIchuan and Chongqing regions have been added to the culinary landscape.  Chengdu Taste is one of the earlier Sichuan restaurants to have opened, offering full-flavored flavors with a tongue-numbing note.  The restaurant features a selection of cold dishes such as sliced pork with garlic sauce, Chengdu special dishes as Toothpick Lamb with Cumin, fish and shrimp options as boiled fish with green pepper soup, pork plates including shredded pork with garlic sauce, chicken dishes as kung pao chicken, vegetables and soups as Sauteed Cabbage with Chili, noodles and dumplings as Cold Noodle with Garlic Sauce, and even beef dishes such as the Beef with Double Chili Pepper.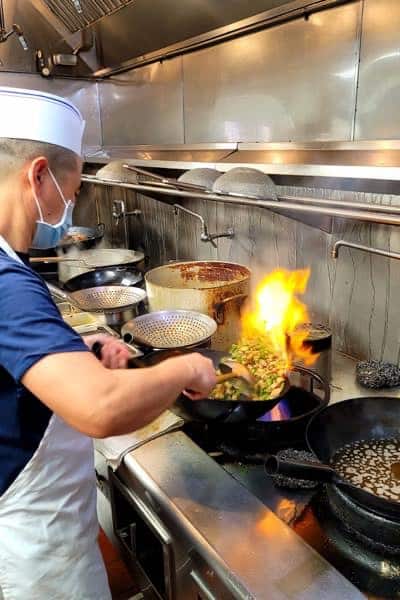 This dish may contain beef but it is stir-fried with sliced green and red chilies, sprinkled with Sichuan peppercorns, and our justification for the healthful nature of this dish is that chilies are high in vitamin C.  Hey, it is not always easy being healthy.
Chengdu Taste >> Get a special offer!
808 Sheridan St. #209 (Nearby Walmart)
11am-3pm, 5pm- 9pm daily
(808)589-1818
3) Ice Monster
So for dessert, healthy is not always possible, but if most of the dish contains ice, wouldn't that mitigate the sugary impact on one's diet?  So it may be another stretch, but Ice Monster's Taiwanese inspired shave ice bowls are simply irresistible.  The popular dessert shop aims to offer bowls made with the best ingredients, imparting healthier elements whenever possible.  Whether it be in the Fresh Mango Sensation, Fresh Strawberry Sensation, Coffee Sensation, and Hawaii limited-edition Papaya Sensation, the flavors are fresh and seemingly less decadent than say a hot fudge sundae. 
If you really want to be a little extra conscious of your well-being, then consider another Hawaii exclusive, the Matcha Sensation which incorporates green tea from Kyoto in Japan.  The creamy green tea notes are paired beautifully with panna cotta and special black sesame gelato.  At least the green tea is high in antioxidants and it helps to increase fat burning so it is our hope that it may cancel out some of the richer components.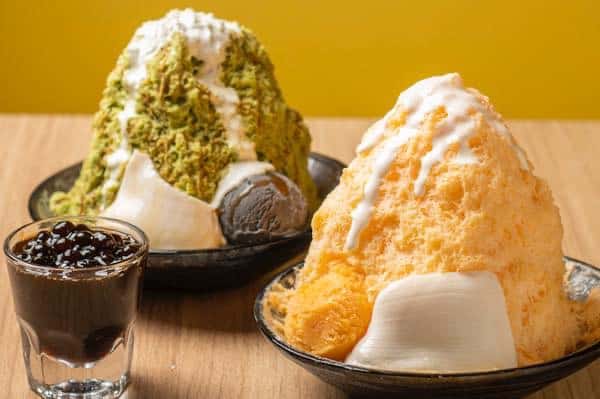 Ice Monster Hawaii >> Get a special offer!
2255 Kuhio Ave.
11am-10pm daily
(808)762-3192
Whether you are seeking to be healthier or just trying to make slightly healthier options, look to the green.  While the verdant ingredients may be combined with a variety of other flavor-enhancing ingredients, there may be a little less guilt to go around afterwards.  At least that is how we seem to rationalize our eating habits.