February was certainly the month for love…especially for those who love food.  Oahu witnessed a number of new openings, including burgers, hot pots, Korean BBQ, and a slew of affordable, casual eateries, with announcements of many more to come in the upcoming months.
1) Aloha Smash Burger
This colorful truck located at the corner of Lewers and Kuhio in Waikiki is recognizable for its appealing design.  The truck originally served Jamaican cuisine, but under new ownership, it was reborn as a smash burger truck.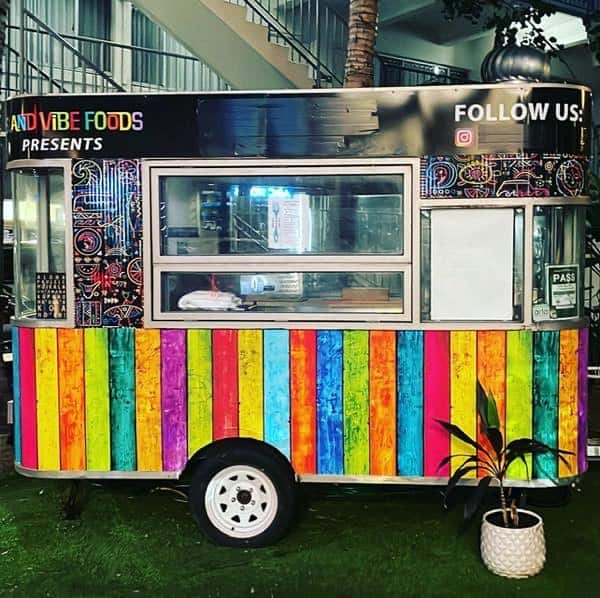 Something about a smash burger's crispy and savory edged patties maintaining their juices on the inside is alluring.  Just hearing these thin 100% pure Angus beef patties sizzle on the grill as they are pressed against the griddle gets the appetite going.  Now, Waikiki has a go-to smash burger spot where pickup is convenient and easy!  Grab one on the way to the beach or park.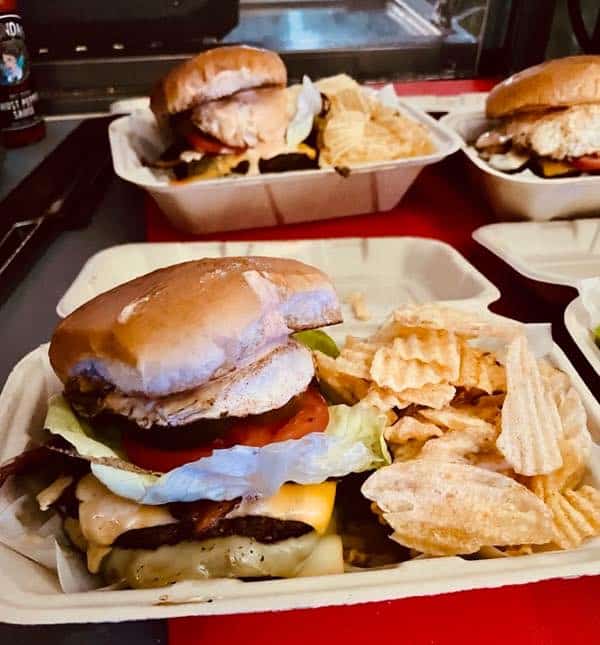 Aloha Smash Burger
405 Lewers St. Honolulu, HI
Wed-Sun 5 pm-9 pm
(808)867-9042
2) B-Side Coffee Bar
This newly opened cafe is located in the former Waikiki Sand Villa Hotel, which was renovated and is now called the Wayfinder Hotel.  The interior is serene yet stylish, making it the perfect spot for a cup of coffee or tea, or even cocktails, wine, and beer.  There is a also nice selection of healthy, vegetable-packed snacks such as salads, wraps, and poke bowls.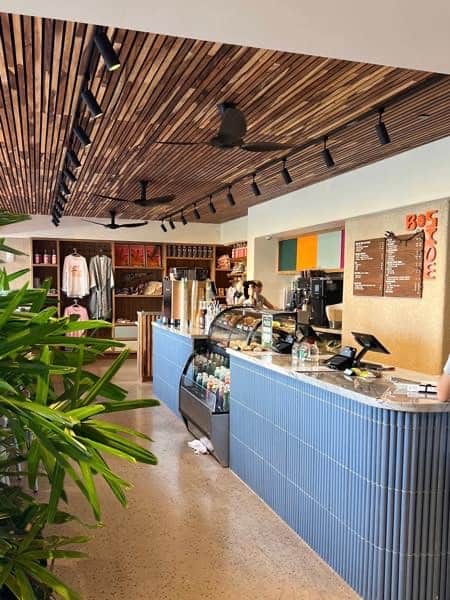 B-Side Coffee Bar
2375 Ala Wai Blvd Honolulu, HI
Mon-Fri 6am-3pm, Sat-Sun 6am-5pm
(808)922-4744
https://www.wayfinderhotels.com/hotels/waikiki/restaurants-hawaii-honolulu
3) Ohana Hale Marketplace
The Ohana Hale Marketplace, formerly located at Ward Village, is now in Waikiki!  The location is right at the intersection where Ala Moana Boulevard connects to Kalakaua Avenue.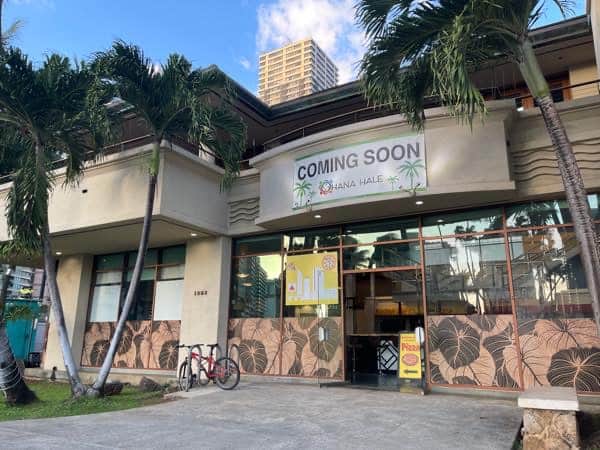 Still in its soft opening mode, a few eateries already opened, including the Boston Pizza restaurant and the waffle store on the second floor, so patrons may go in and get a peek into what's to come.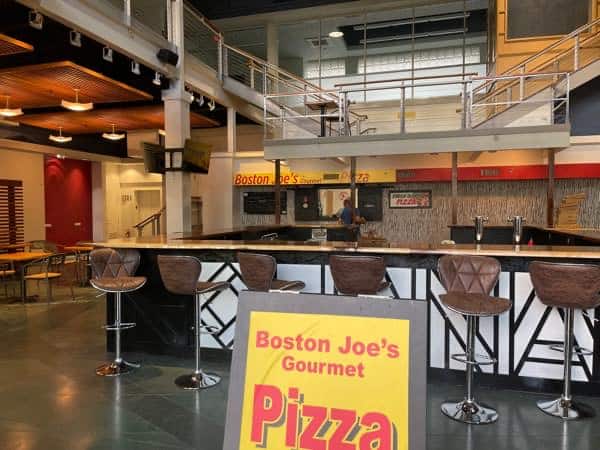 There are also several food trucks in the area outside the building, along with live music.  This place is just going to get better in the weeks to come.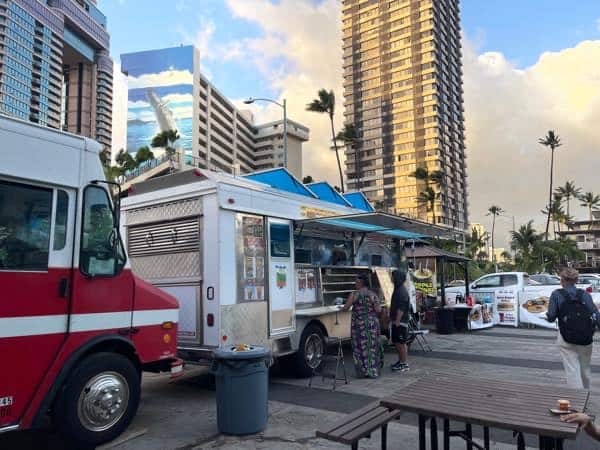 Ohana Hale Marketplace
1958 Kalākaua Ave, Honolulu, HI
4) Rick's JERK
Rick's JERK, formerly a food truck on Lewers Street in Waikiki, is now a brick-and-mortar on the first floor of the Ala Moana Center on the mauka (mountain) side, next to Barnes & Nobles.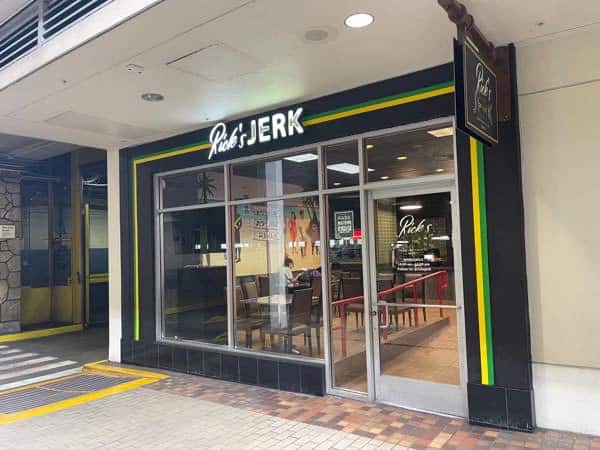 Savor Jamaican cuisine, something not easily found in Hawaii, including grilled meats and shrimp marinated with a blend of spices forging a uniquely spicy flavor that is truly addictive!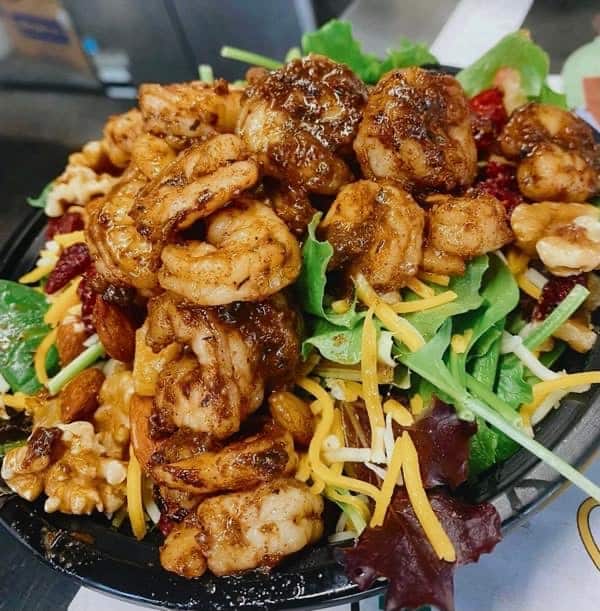 Rick's JERK
1450 Ala Moana Blvd, Honolulu, HI
10 am – 11 pm
(808)699-9300
https://ricksjerkfood.com/
5) Kamitoku Japanese Hot Pot
Kamitoku Ramen, a beef bone ramen spot in Ward Village opened a hot pot restaurant in the Market City Shopping Center in Kaimuki!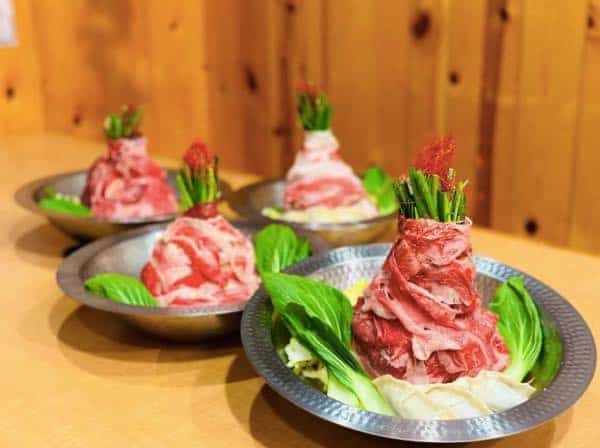 Kamitoku Japanese Hot Pot uses its popular beef bone-based soup in the Beefy Wild, Beefy Marina, Beefy Spicy, and Beefy Yuzu (for an extra $1) broths.  After selecting a broth, order a set among the Kamitoku set, Japanese set, or beef motsunabe set and add additional ingredients to simmer in the delectable pot.  There is also a full appetizer menu for those wanting more of an izakaya type experience.  The restaurant is currently BYOB, making it a great location for gatherings with friends and family.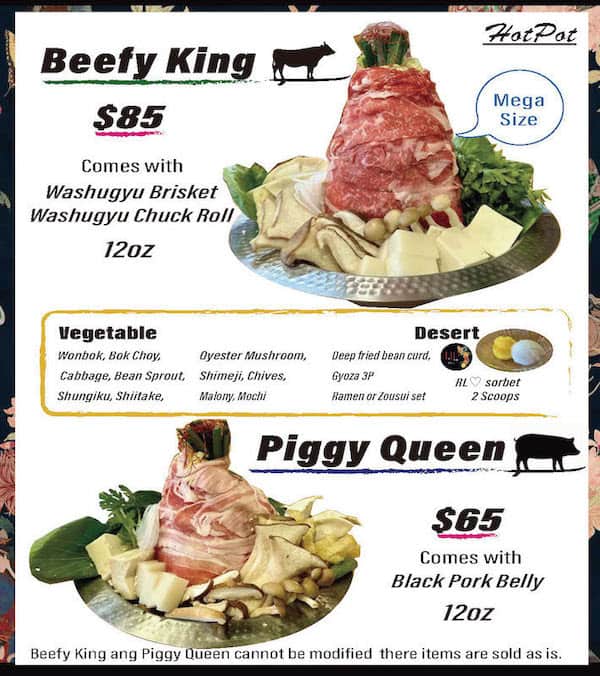 Kamitoku Japanese Hot Pot
2919 Kapiolani Boulevard, Honolulu, HI
Business hours: Monday – Thursday 5 pm – 10 pm, Friday and Saturday 11 am – 2:30pm, 5 pm – 10 pm, Sunday 11 am – 2:30pm, 5 pm – 9 pm.
*Opening hours may change.
(808)784-0121
https://www.instagram.com/kamitoku_japanese_hotpot/
6) Hangang
A luxe Korean BBQ restaurant recently opened along Waimanu Street, within walking distance from Ala Moana Center!   Occupying Original Grail's former retail space, the interior feels stylish and luxurious with a subdued darker palate.  The restaurant specializes in serving quality cuts of meat for its yakiniku grills, but also offers a variety of other Korean dishes such as bibimbap, cold noodles, fritters, and hot pot.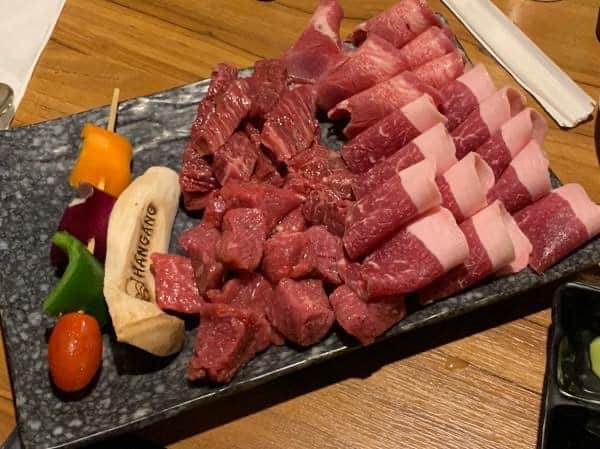 Hangang
236 Waimanu St, Honolulu HI
11 am – 4 pm, 5 pm – 11 pm
(808) 200-1114
https://www.instagram.com/hanganghi/?igshid=YmMyMTA2M2Y%3D
7) Lemon Supply
Lemon Supply is a lemonade and smoothie specialty shop in the South Shore Market at Ward Village.  A sister business of Scratch Kitchen, the freshly squeezed beverages make for refreshingly sweet reprieves from Hawaii's humid weather.  Take a break from all that shopping with a flavored lemonade scented with lavender, li hing, yuzu, raspberry, or other fragrant options.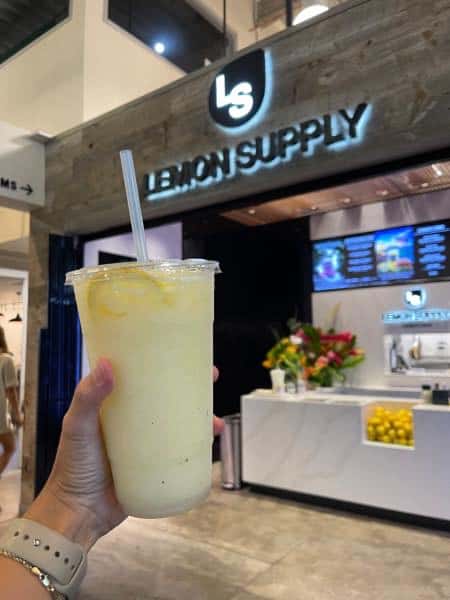 Lemon Supply >> Get a special offer!
1170 Auahi St. Honolulu HI
10 am – 7 pm
(808)589-1669
https://www.instagram.com/lemonsupply1975/?hl=en
8) STRAITS
A new restaurant is slated to open near the movie theater at Ward Entertainment Center in Ward Village!  The Singaporean-inspired restaurant and bar will feature flavors from Malaysia, Indonesia, China, India, and more.  With a location in California, this will be the restaurant's foray into Hawaii.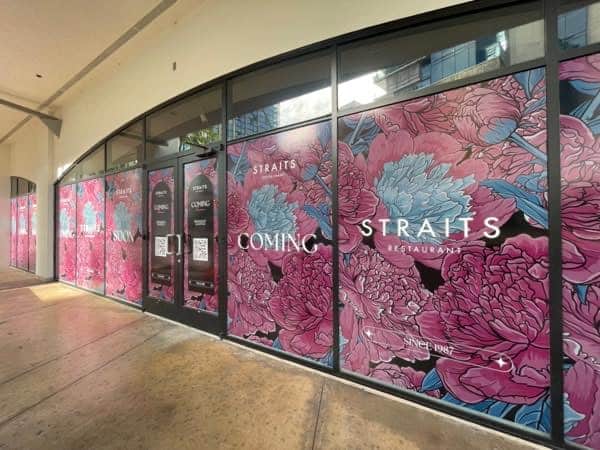 This is just one restaurant slated to open in Ward Village.  Others include:
Nori Bar: A sushi restaurant owned by Paradise Poke.
Twoppul: A Korean steakhouse that also serves stews, noodles, soups, and more.
Sprouted by La Tour Cafe: A café offering sandwiches, soups, salads, macaroons, and a vegetarian and vegan menu. La Tour Café, located along Nimitz, also opened a Sprouted a few months ago in 'Aina Haina.
WildKind Cafe and Juicery: A cafe offering smoothies, plant-based bowls, and more.
Peso: Modern A Filipino-American restaurant and lumpia bar offering wine, craft cocktails, beer, and baked goods. The store will open in the space of the recently shuttered Piggy Smalls.
Okayama Kobo Bakery and Cafe: A bakery that serves bread made with flour imported from Hokkaido, Japan.
9) [Relocation] Double Three Kailua
Double Three, a popular place for bubble waffles and delicious soft serve ice cream, has relocated its Kailua location.  Formerly located on Kualei Road, the new location is near Whole Foods, alongside Maui Brewing Company making it even more convenient for people to sink their teeth into their frozen desserts.
Double Three Kailua Store
609 Kailua Rd, Kailua, HI
Hours: Mon-Fri 1 pm-9:30pm, Sat 12:30pm-9:30pm, Sun 12:30pm-9 pm
(808) 773-8833
With the first quarter of 2023 just about to close, we are thrilled to know that there are at least a dozen new restaurants and take away counters soon to open, offering a wider variety of flavors, including ethnic plates not readily found in the islands.  Stay tuned for more announcements!