Oahu's majestic beauty may be experienced in a variety of ways.  Depending on your level of adventure, or degree of resilience to motion sickness, there are a number of modes to take when discovering the natural marvels of the island.
1)M Select Car Rental
A typical way to see Oahu is simply to rent an automobile and make the trek around on your own, pacing the journey to suit your needs.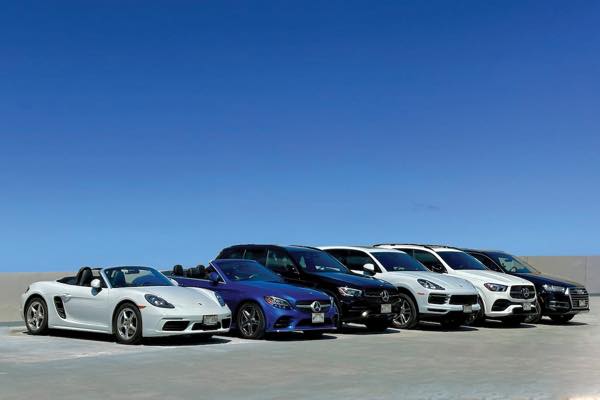 M Select Car Rental can transform a 4-hour circle island drive around destinations such as Dole Plantation, Haleiwa Town, Laniakea Beach, Polynesian Cultural Center, Lanikai Beach, and the Pali Lookout into a luxurious excursion.  The company offers a lavish selection of rentals including convertibles and SUVs from Porsche, Mercedes, BMW, and Audi.  With the fast and easy booking, a convenient pickup location, hotel delivery and drop off option, free iPhone for Car Play, and long-term rental discounts, M Select can make your journey around the island as enjoyable as the pit stop destinations you just have to experience along the way.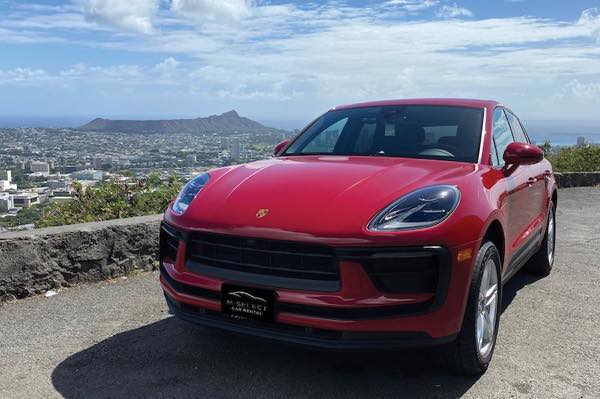 M Select Car Rental >> Get a special offer!
Reservations:(808) 824-2006
Location : 2250 Kalakaua Ave. Waikiki Shopping Plaza 2F
7:30am – 7:30pm daily
2)808eVentures
Perhaps touring the island in a more eco-friendly way is more your thing?  Then consider going with 808eVentures, which is Waikiki's premier E-Bike tour and rental service.  Create memorable experiences on your own in a more organic way by riding an E-Bike to and then hiking up Diamond Head, Manoa Falls, or Koko Head.  Or if you prefer a more escorted experience, 808eVentures' seasoned and knowledgeable island guides will tour you on the safest route, while also sharing interesting historical factoids and local insights, including some of the best spots for loco mocos, shave ice, sushi, and more.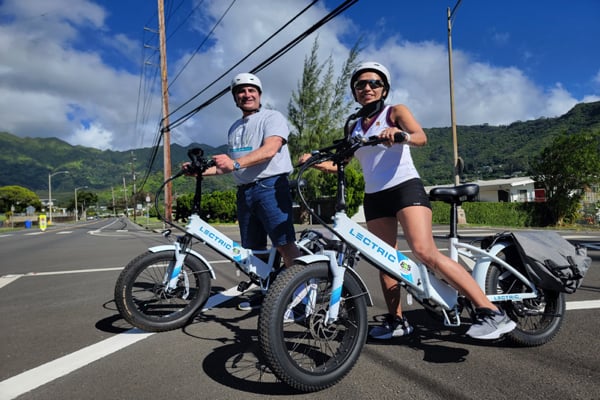 808eVentures >> Get a special offer!
Reservations: (808)285-0674
Location: 2463 Kuhio Ave. *In the Kuhio Village Tower Lobby
8:00am – 5:00pm daily
3)Kailani Yacht Charters
Take to the seas and travel with panache via Kailani Yacht Charters.  Kailani, which means "sea and heavens," encapsulates the quintessential idyllic sights from the cerulean Pacific Ocean.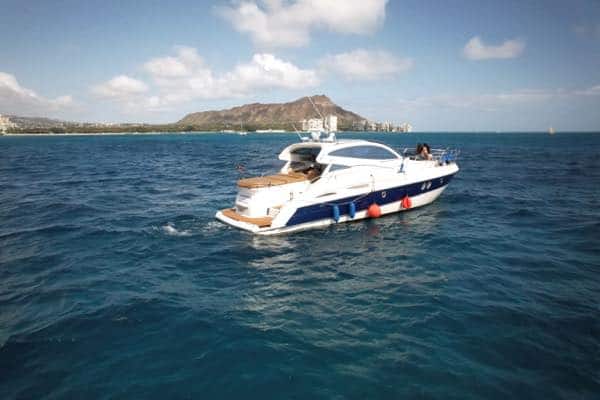 Whether you opt to get a glimpse of Oahu's marine environment by a snorkeling session, or choose to simply relax in the lounge, sit in the rear swim deck to dip your toes in the water, or have a sunset cocktail on the forward deck, the luxurious 47-foot yacht will help you and your loved ones create timeless memories with the impeccably designed living spaces and a welcoming, relaxed ambiance.  The yacht is available for private cruises daily for anywhere from two to 12 hours with advanced reservations, giving you the full attention of the crew for a personalized tour of the Hawaiian ocean.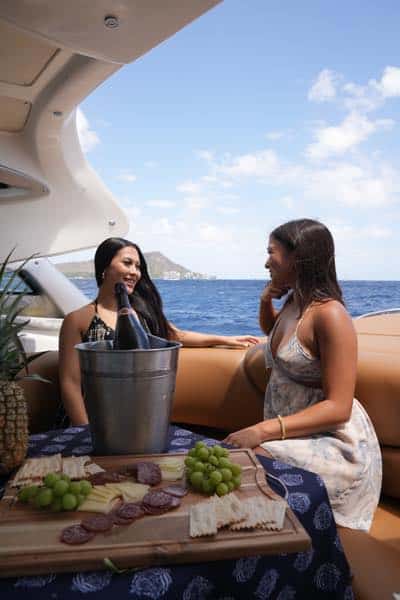 Kailani Yacht Charters >> Get a special offer!
Reservations: (808)859-9881
Location: 1651 Ala Moana Blvd.
7:00am – 5:00pm daily
4)Magnum Helicopters
If you are truly adventurous, and do not mind getting a bird's eye view of the island, then Magnum Helicopters would be the ideal route for you.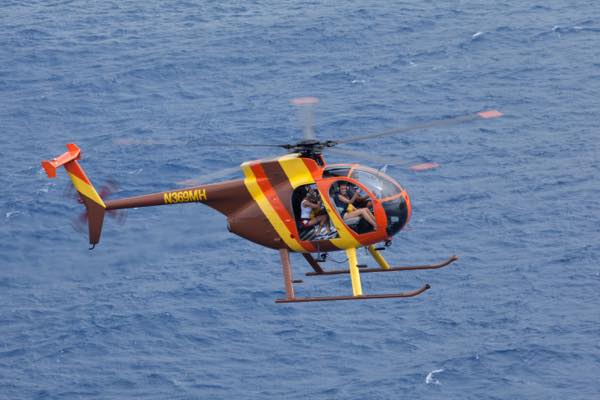 You can choose the level of adventure, be it an Oahu island tour to witness the breathtaking spectacles of the island, a trip to the mountains with an exclusive helicopter landing that makes for a pristine setting for a marriage proposal, or an adventure that gets you plunging into the Pacific Ocean below followed by a scuba dive with your own Navy SEAL instructor and guide.  This doors-off helicopter tour is certainly one to add to your bucket list.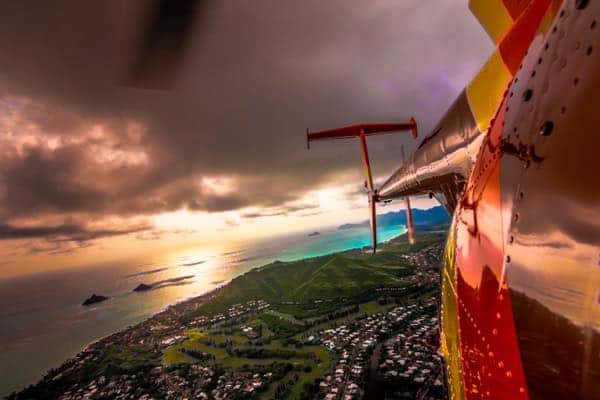 Magnum Helicopters >> Get a special offer!
Reservations:(808)833-4354
Location : 130 Iolana Pl. Honolulu, HI 96819
7:00am – 5:00pm *Closed Sun
So bring out the inner adventurer in you and take full charge of your vacation by choosing a path that will help you make unforgettable memories on your Hawaiian vacation.