Quite a bit of new exciting activity is stirring around the island of Oahu.  From February to the end of March, the economy is reinvigorated by openings such as a new waterfront recreation & lifestyle venue, the expansion of Dave's Ice Cream into Waikiki proper, the burgeoning popular local restaurant Scratch Kitchen now becoming an official chain is opening another location, and other exciting updates.
New and Relocated Restaurants and Cafes in Hawaii in or around March 2022
1) Wai Kai
Inaugurating a new era for recreation in Hawaii, Wai Kai is Oahu's newest experiential venue to astound with waterfront activities.  Since its opening on March 25 in Ewa Beach, Wai Kai offers year-round activities for adventure seekers with its Wai Kai Wave, Hawaii's first deep-water standing wave, and adjacent 52-acre recreational Wai Kai Lagoon offering aquatic activities. 
The Wai Kai Wave offers surf experiences for the novice to the pro in a controlled environment, with internationally acclaimed surfers available for personalized instruction and training sessions. 
At the Wai Kai Lagoon, watercraft are available for rent, including kayaks, stand-up paddleboards and pedalboards, Hydrobikes, outrigger canoes, surfskis, pedal boats, Duffy boat cruises and AquaBana floating cabanas.
Establishing the space as a gathering spot, there are a number of food and beverage venues, including The LookOut Food & Drink which provides an expansive lanai and wave deck to view those enjoying the Wai Kai Wave, while also providing breathtaking vistas of the Wai Kai Lagoon and pristine Pacific Ocean.  The menu, inspired by famous surf spots from around the world, honors Hawaii's bounty by placing an emphasis on locally sourced ingredients. 
Foam Coffee & Bar serves up coffee, smoothies, fresh juices, and handcrafted cocktails to go with snacks and take away food items.  Kitchen Door Napa by Michelin-starred Todd Humphries makes its Hawaii debut via a two-story, 7,200-square-foot restaurant serving a "sophisticated yet approachable menu."  Plaza Grill, the premier restaurant on the upper Plaza Level and Boardwalk café on the Lagoon level provide two other dining options.
Consider spending a day out on West Oahu and coax out the inner waterman in you.
Wai Kai
91-1621 Keoneula Blvdl, Ewa Beach, HI
(808) 900-3565
Mon-Fri, 9:00am – 10:00pm; Sat & Sun, 8:00am – 10:00pm
2)JNoel Cafe
Seeking another spot for breakfast or lunch?  JNoel Café recently opened its doors in Waikiki at the Bank of Hawaii building along Kalakaua Avenue.  The casual eatery features fresh breakfast pastries to awaken any sweet tooth including tuxedo muffins flanking a vanilla center with chocolate lapels, chocolate-drizzled croissants, and fruity danishes glistening with a sugary glaze, all baked in-house.  Savory lunch options include open-faced tartines, croissant sandwiches, hoagies, quiche, and salads.  Pair the meal with a latte or cappuccino, or perhaps conclude it with an acai bowl, scoop of handcrafted gelato, or a slice of decadently adorned cake as you sit at a breezy table outside.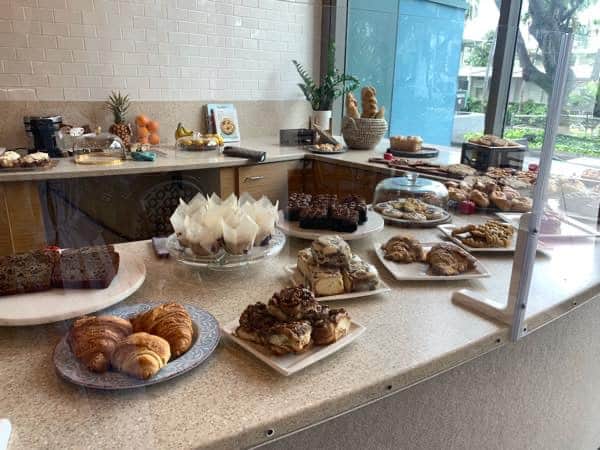 JNoel Cafe
2155 Kalakaua Ave. Honolulu HI
7am – 4pm
(808) 400-8477
http://www.jnoelcafe.com/
3)Pupu House
Fans of the popular local bistro and bar Uncle Bo's with locations on Kapahulu Avenue and in Haleiwa will have yet another option to frequent, but this time in Waikiki.  Claiming the space of the former Moose McGillycuddy's on Lewers Street, Pupu House will redefine the tiki bar experience with inspired craft cocktails and contemporary appetizers framed by retro Polynesian-inspired decor.  Pupu House is slated to open within the month.
Pupu House
310 Lewers St. Honolulu HI
4)Paradise Poke Ilikai Hotel
Hawaii cannot seem to get enough poke, and its infectious appeal is spreading to Waikiki with yet another eatery serving the iconic dish.  Paradise Poke, which launched its first location in Nuuanu, is expanding its operation to the Ilikai Hotel.  Started by a fisherman and his family who sought to provide the community with local, sustainable catch, Paradise Poke claims to have the best Hawaiian-style poke, spanning the gamut to include classics such as shoyu ahi, ahi limu, and spicy ahi, but also incorporating a few unorthodox discoveries as ginger scallion ahi and truffle ponzu salmon.  Complement the meal with other local favorites such as garlic shrimp, smoked short ribs, onigiri, Spam musubi, and jumbo boiled peanuts.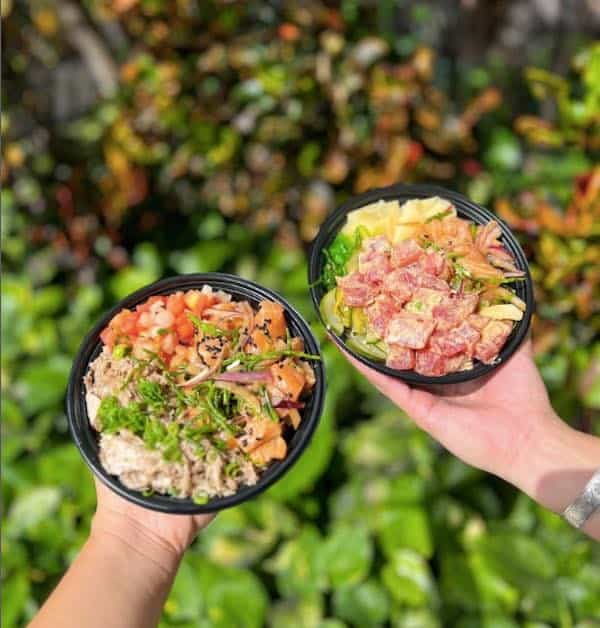 Paradise Poke Ilikai Hotel
1777 Ala Moana Blvd, Honolulu, HI
7am – 7pm
(808)207-3129
https://paradisepokenuuanu.com/
5)Dave's Ice Cream Waikiki
David Leong toiled hard to make the brand a local household name.  He established Dave's Ice Cream along the west coast of Oahu in Waianae in 1982, inspired by his father's love for the creamy frozen treat.  Perfecting his recipe and incorporating flavors of Hawaii including mango, poha berry, and lychee, Dave now produces over 50 flavors of which 40 are available at most locations including those in Pearl City, Waimanalo, and Ilikai Hotel.  The newest venue, nestled behind the Waikiki Shopping Plaza and sharing the building with Aloha Table and Pokebox, this location adds shave ice, original goods, and other souvenirs to its lineup of ice creams.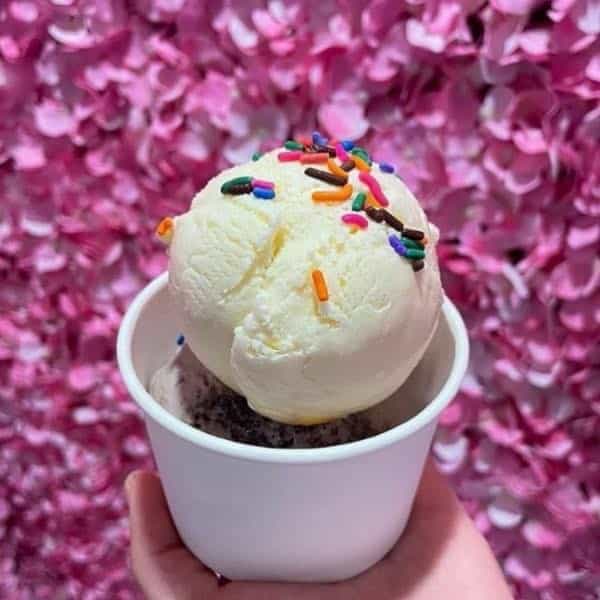 Dave's Ice Cream Waikiki
334 Seaside Ave. Honolulu HI
https://www.instagram.com/davesicecreamwaikiki/
6)Kanoya Sushi
Sushi spots are suddenly sprouting up all over Honolulu, and among the latest is Kanoya Sushi, which technically opened in late February.  Conveniently situated near Ala Moana Center, Kanoya Sushi adopted the space once occupied by Odori-ko.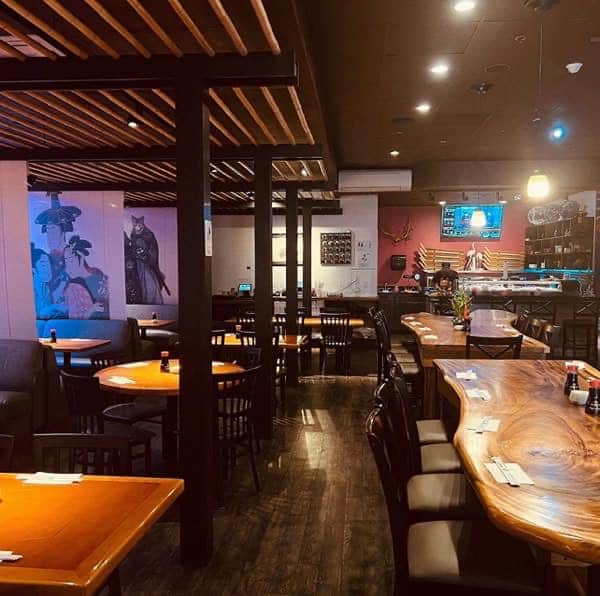 For lunch, a variety of specials are available from Monday  through Saturday, with sushi rolls starting at $10.95 and entrees including chicken katsu, teriyaki salmon, and teppanyaki chicken reasonably priced from $12.95.  Dinner service features a range of snack items as gyoza, udon, edamame, deep-fried tofu, sizzling teriyaki plates, deep-fried katsu offerings, and a selection of sushi.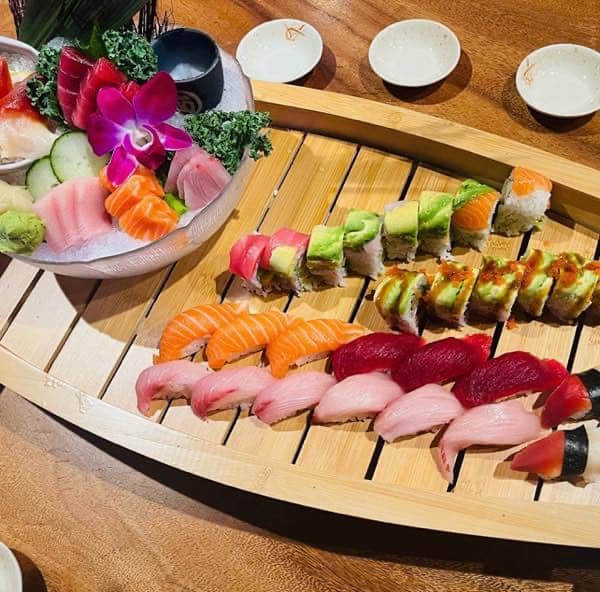 Kanoya Sushi
1680 Kapiolani Blvd. Honolulu, HI
Mon-Thu 11am – 2:30pm, 4:30pm – 11pm, Fri-Sat 11am – 2:30pm, 5:00pm – 11:59pm, Sun 11:30am – 2:30pm, 4:30pm – 10:30pm
(808) 999-9597
https://kanoyasushi.com/
7)Tanto Gyoza & Ramen Bar
Tanto Hawaii will bring together the renown flavors of ramen from different parts of Japan.  Coining itself as a Japanese soul food shop, Tanto Gyoza & Ramen Izakaya will open in the former The Nook Neighborhood Bistro on University Avenue.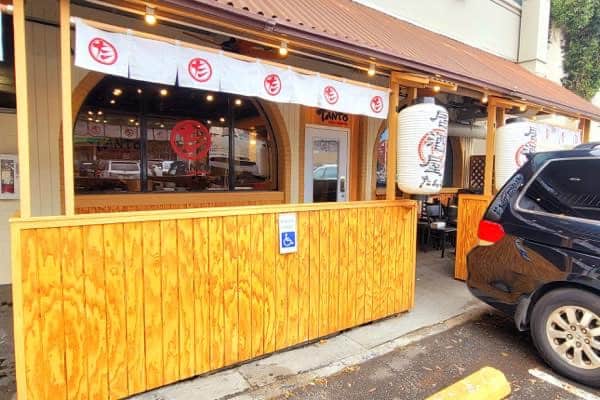 The menu will showcase an eclectic mix of soup noodles such as Kyoto-style Kokuuma shoyu ramen and Sapporo-style miso ramen, both boasting a rich chicken soup base.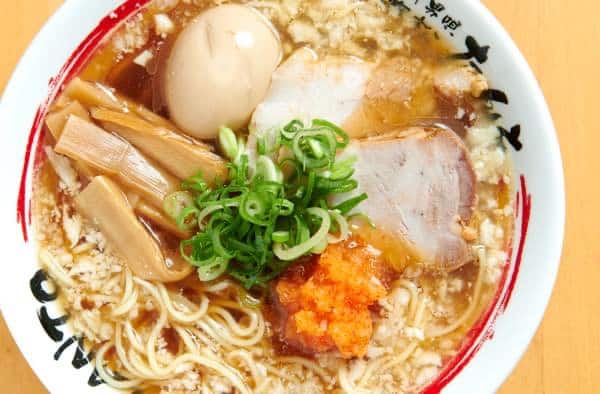 Also on the menu will be a goma or sesame tan tan ramen with a touch of chili heat and Hamamatsu gyoza, which are dumplings typically filled with pork, cabbage, and onions, hailing from the namesake city in Shizuoka which is regarded as the gyoza capital of Japan.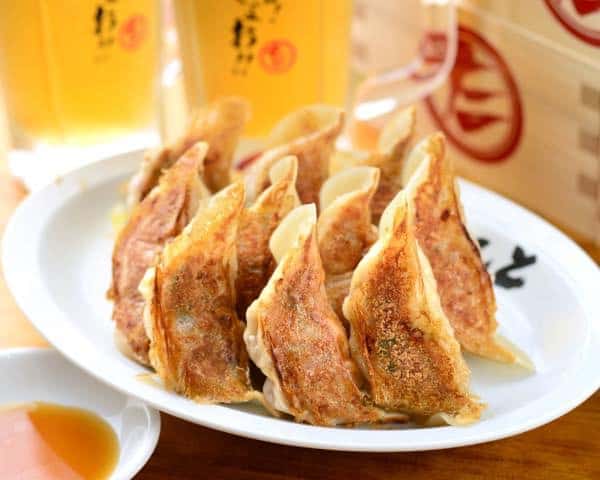 Tanto Gyoza & Ramen Bar >> Get a special offer!
1035 University Ave, Honolulu, HI
11am – 10pm
(808)942-1000
https://tanto-hawaii.com/
8)Onokai
An innovative foodie find is Onokai, a new Italian, Chinese, and Korean restaurant, which soft opened in February in the lobby of the Aston at the Executive Center Hotel in Downtown Honolulu.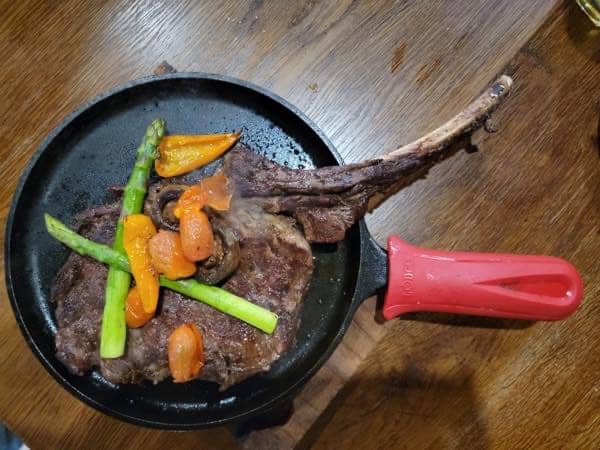 Offering a trichotomy of cuisines, the menu weighs heavily on the Italian side, with pasta, risotto, and meat alla griglia dishes alongside northern Chinese dishes of jajangmyeon, jampong,  and pork tangsuyuk (sweet and sour pork).  Flavors of Shanghai are represented in a wok-fried spaghetti with black mushroom and seafood.  And to represent Korean flavors, there is a fried Korean kimchi rice with bacon fried egg and a spaghetti with samgyeopsal (pork belly) and chili oil.  The restaurant is owned by Pal Pal Supermarket, a local Korean supermarket once located on Keeaumoku Street now moving into the second floor of the restaurant in May. 
Onokai
1088 Bishop St, Honolulu, HI
Mon-Fri 11am-3pm, 5pm-9pm, Sat 3pm-9pm
(808) 200-1362
9)Scratch Kitchen & Meatery
Scratch Kitchen & Meatery, a popular restaurant located in the South Shore Market in Ward Village, announced the opening of two new locations this year.  The first recently opened at the former site of Outback Steak House in Hawaii Kai.  The other will be situated at Ka Makana Ali'i in Kapolei in West Oahu and has tentative plans to open in November.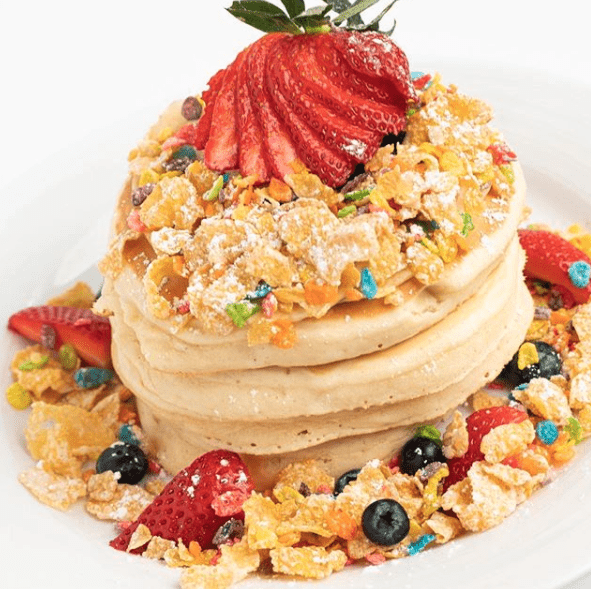 Scratch Kitchen serves breakfast, lunch, and dinner and is famous for its milk-and-cereal pancakes, bruleed French toast, and Marsala roasted mushroom grits.  These items are available on the abridged soft opening menu which also includes other popular fare as crispy Brussels sprouts, deep fried deviled eggs, lilikoi BBQ pork ribs, bone marrow, Scratch loco moco, Scratch house burger, and pinky pasta showcasing ribbons of fettucine with pan-seared fish bathed in a cream sauce accented with mentaiko (spicy pollock roe).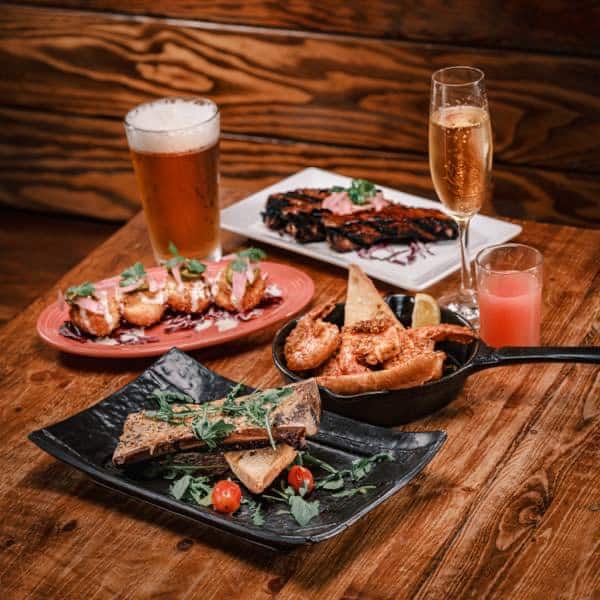 Scratch Kitchen & Meatery >> Get a special offer only at Kaka'ako location
1170 Auahi St. Honolulu HI (Kaka'ako location)
(808)589-1669
10)La Liégeoise
After Tahiti native Nohea Banner-Martin discovered that there were no Belgian waffles in Hawaii that she considered authentic, she decided to bring the French franchise La Liégeoise to the islands.  The Kapiolani Community college culinary school graduate opened her shop in the Koko Marina Shopping Center in Hawaii Kai on March 18, and is now serving sweet and savory renditions of the beloved cakes.  The sweet caramelized vanilla versions feature add-on spreads such as Nutella, peanut butter, white chocolate, Speculoos, cookies & cream, salted butter caramel, strawberry jam, and cinnamon sugar with topping supplements as Fruit Loops, Oreo, rainbow sprinkles, smores, fresh bananas, fresh strawberries, M&M's and more.  Savory versions include pre-conceived combinations as the Frenchie (smoked ham, Emmental, pickles, garlic, and a herb aioli), The Italian (prosciutto, pesto, sundried tomatoes, burrata), the Norwegian (smoked salmon, Boursin, tomatoes, red onions, dill mustard sauce), and more.
La Liégeoise
7192 Kalanianaole Hwy. Honolulu HI
Mon-Thu 9am-7:30 pm, Fri 9:am-8:30 pm, Sat 8 am-8:30 pm, Sun 9:am-5:pm
(808) 978-0740
https://www.instagram.com/laliegeoise_honolulu/
Oahu is brimming with exciting new adventures for the body, mind, and palate.  Hopefully, this is a sign of an improving economy which will certainly bring a greater peace of mind.