Hawaii locals are crazy, especially when it comes to loco moco.  Something about a mound of rice topped with a hamburger patty, gravy, and a fried egg creates an addiction for locals and a must try for visitors.  
The dish was believed to have its origin at the Lincoln Grill restaurants in Hilo on the Big Island of Hawaii around 1949.  Teenagers from the Wreckers Sports Club were craving something other than a sandwich that was quick and inexpensive.  The dish was named after one of the members, George Okimoto, whose nickname was "Crazy."  George Takahashi, a Spanish student at Hilo High School suggested using the word "loco" since it aligned with his friend's nickname.  Moco was also added since it rhymed with loco and the dish was forged.  Some people believe that Cafe 100 came up with the concept, but in either case, the meal was crafted for hungry teens.
Today, there are many variations of the dish, some using more elevated ingredients such as wagyu, others with proteins being swapped out for breakfast meats, tofu, chicken, seafood, or kalua pork.  A significant component to the dish is the brown gravy, and that sauce alone can make or break the dish.  Some restaurants have taken to replacing out the sauce with a demi-glace or teriyaki sauce.  Whether it be with humble or lavish, people seem to go crazy for the Hawaii local dish.
1) YOAS >> More detail & a special offer!
What started off as a small business selling sorbets, YOAS now serves a variety of meat dishes.  Among them is the wagyu loco moco that comes with a house-made patty incorporating beautifully marbled beef topped with fresh island eggs cooked to order.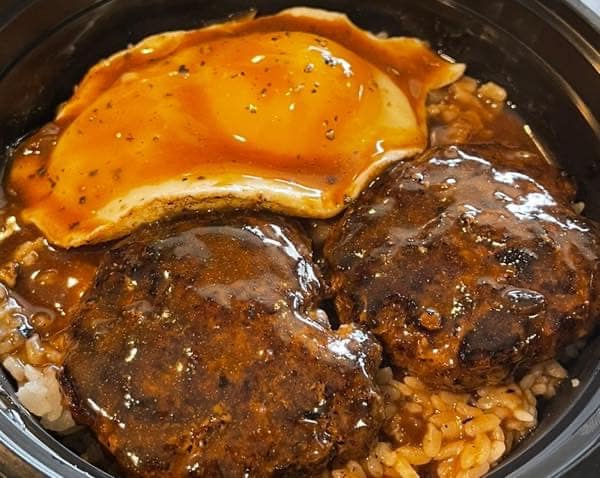 2) Oh My Grill >> More detail & a special offer!
The eatery specializing in local style plate lunches for breakfast, lunch, or dinner also has a wagyu loco moco slathered in an umami-rich gravy.  The handmade patties are accented with a brown gravy that incorporates shrimp in the base broth.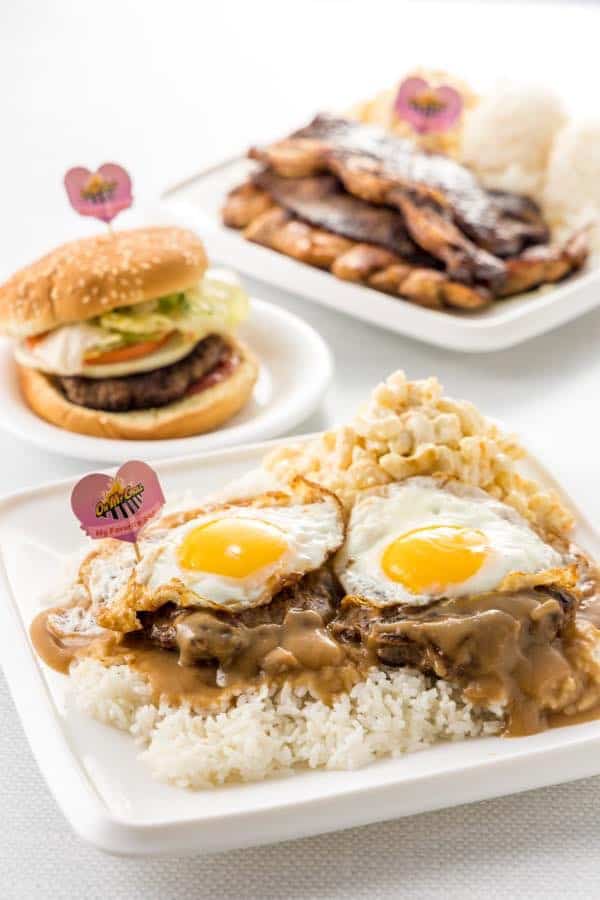 3) Steak Farm Waikiki >> More detail & a special offer!
The charming outfit in Waikiki serving affordable steaks also serves loco moco as a special that pops up on the menu from time to time.  This version features an American beef patty seasoned with a house blend of spices, a generous pour of brown gravy, and two fried eggs.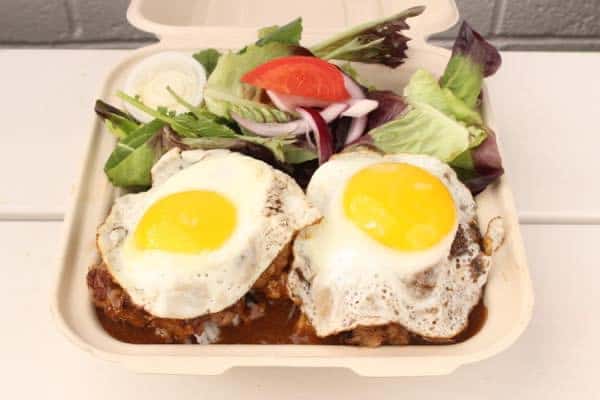 4) Steak Teppei >> More detail!
Another establishment priding itself on serving affordable steaks in a casual, take away format,, Steak Teppei offers a loco moco featuring a 100% Angus beef patty simply seasoned with salt and pepper but dripping with brown gravy and fried eggs with a bed of cabbage and dressing on the side to infuse some vegetables into the hearty diet.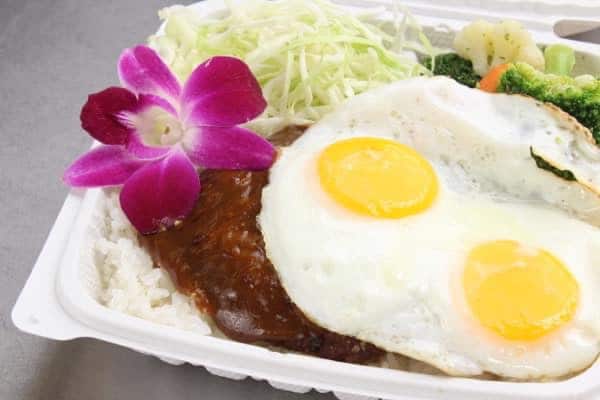 5) Guava Smoked >> More detail & a special offer!
The smoked meat specialists boasting three locations on Oahu features a smoked loco moco on the menu.  This version tops a bowl of rice with a smoked pork patty and coats it with a rich white gravy before layering an egg over the top.  There is a spicy version for those who want a little zing in the loco moco.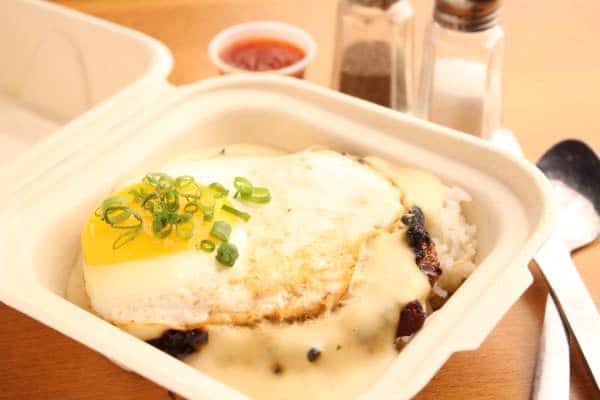 6) TEX808 BBQ + BREWS >> More detail & a special offer!
This Texas barbecue joint offers a different protein selections on its loco mocos.  Patrons are able to choose a smash burger patty, smoked brisket, or pulled pork to be smothered in gravy over rice and topped with an over easy egg.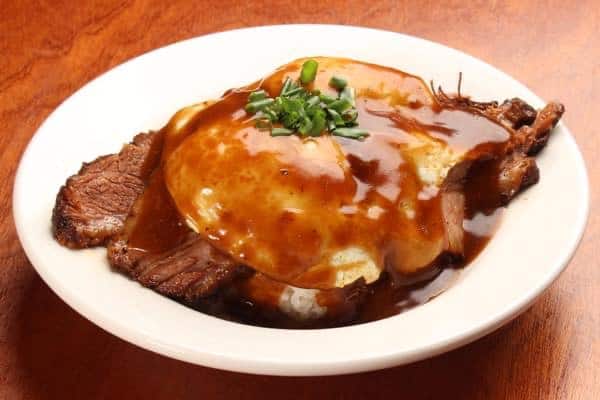 7) Hatsuhana Japanese Restaurant >> More detail & a special offer!
Known for its traditional and inventive contemporary Japanese cuisine, Hatsuhana also crafts its own loco moco.  While the hamburger patty, and over easy egg are common staples, this version uses a demi-glace instead of gravy to elevate the dish's stature.  Also, customers may opt for white rice, or for an additional fee, 8 grain rice or green salad.  The loco moco also comes with some sides, including macaroni salad, green salad, and corn so this loco moco version could potentially be a little healthy.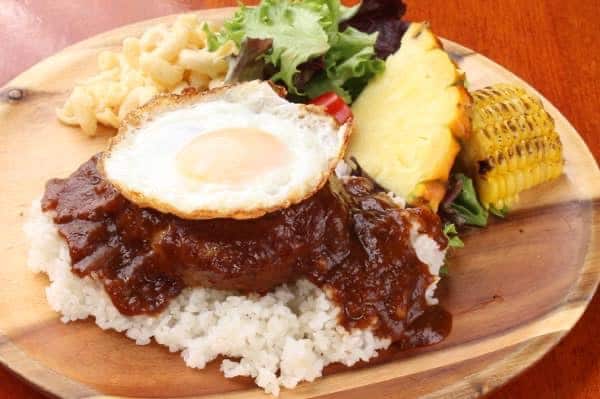 8) Le'ahi BAR & GRILL >> More detail & a special offer!
The casual all-day eatery with an island vibe serves loco moco on its lunch and dinner menus.  The handmade hamburger patty is blanketed with a house-made gravy prepared fresh daily.  The egg is not fried, but poached allowing for the beautiful yolk to be incorporated into the overall dish.  For true locals, a side of macaroni salad is also available as an add-on.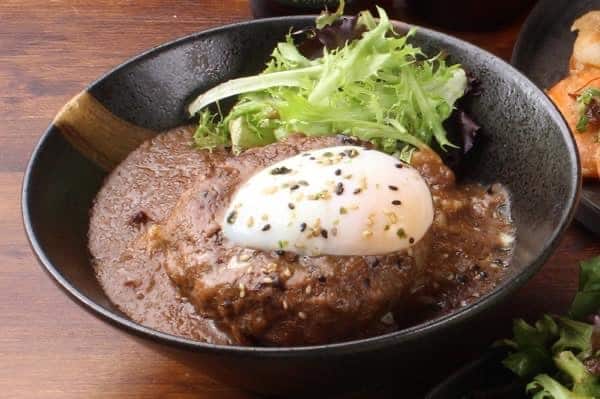 9) U KITCHEN >> More detail & a special offer!
Boasting enormous portions at affordable prices, U Kitchen also serves a loco moco, although it is not on the menu.  The components are there in the hamburger steak with egg, so it is just a matter of stacking the hamburger patty over the rice before adding the rich, dark brown gravy and fried egg.  Think of it as a semi-hidden menu item.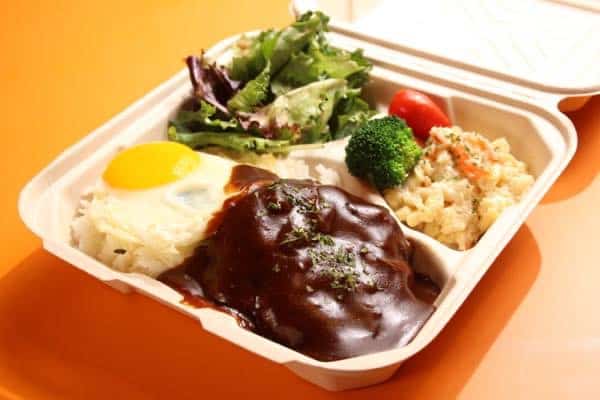 These loco mocos are more along the traditional line, with some replacing out the brown gravy with demi-glace and others using different meats besides a hamburger patty.  However, one bite of any of these and you will get the essence of what a loco moco is and why it inspires such a craze.