After a three year hiatus, the 27th Annual Honolulu Festival is making its return, meaning that both locals and visitors will be able to enjoy a weekend full of activities from March 10 to 12, including free cultural activities, arts, and entertainment at a number of venues, including Hawai'i Convention Center, Ala Moana Center, and Waikiki Beach Walk.  The event will commence on March 10 with school tours to educate students about the native cultures of groups from the Pacific Rim.  Sustainability and maintaining Hawaii's pristine environment will be core lessons as students will have an opportunity to place genki balls (made of mud, rice bran, and molasses) in the Ala Wai Canal to help remove sludge and harmful bacteria.  A Friendship Gala will also be held to bring people together in the spirit of harmony and goodwill. 
Then, the Hawai'i Convention Center will play host to a number of highlights, including a craft fair and exhibits, a Japanese film festival, and the Ennichi Corner, which will be a gathering spot for hands-on cultural activities and games for children.  A new attraction being introduced this year is the Sake and Food Fest.  The Grand Parade along Kalakaua Avenue will take place on March 12, from 4:30 p.m., and the event will conclude with a spectacular Nagaoka Fireworks Show that illuminates the Waikiki sky starting from 8:30 p.m.  The festival celebrates the various cultures in the Pacific Rim region, and the theme for this year's festival will be "Connect with Aloha, Forward to the New Future."  
Here is a detailed calendar of events:
Cultural Performances and Exhibits
Saturday, March 11, 10:00 a.m. – 6:00 p.m.
Sunday, March 12, 10:00 a.m. – 3:00 p.m.
• Stage Performances:  Cultural music, art, and dance from Japan and countries around the Pacific Rim with performances at the Hawai'i Convention Center, Ala Moana Center, and Waikiki Beach Walk. Show times vary depending on location.
• Craft Fair and Exhibitions: Multicultural exhibits, local craft vendors, and a Bon dance (Japanese communal dance around a musician's platform tower) to be held on the first floor of the Hawai'i Convention Center.
• Ennichi Corner:  Fun, hands-on games, crafts and traditional activities will be available for children.
• Japanese Film Festival:  Free admission to internationally acclaimed movies on the third floor of the Hawai'i Convention Center. Seating is available on a first-come, first-served basis. 
• Sake and Food Fest: A learning experience on how to enjoy Japanese alcohol for those ages 21 and over at the Hawai'i Convention Center.
Grand Parade
Sunday, March 12, 4:30 p.m.
Performers, music, marching bands, spectacular parade floats, and cultural demonstrations are paraded through the heart of Waikīkī along Kalākaua Avenue.
Nagaoka Fireworks Show
Sunday, March 12, 8:30 p.m.
Following the Grand Parade, the night sky over Waikīkī Beach will be illuminated with a magnificent display of fireworks, in which spectators are encouraged to arrive early to find a good viewing spot on the beach.
For those wanting to celebrate the cultures of the Pacific Rim at a few local eateries, here are some to consider:
1) Asahi Grill Kaimuki
The Kaimuki location of the popular local eatery, Asahi Grill proudly serves the original Kam Bowl oxtail soup.  With origins in Chinese cuisine, the extracted beefy broth replete with oxtails, Chinese parsley, and green onions is best paired with a ginger and soy sauce dip.  Committed to serving classic island-style flavors, Asahi Grill serves up other authentic local plates including kalbi fried rice, hamburger steak with gravy, loco moco featuring two homemade hamburger patties over rice, Korean-style kalbi, and teriyaki beef.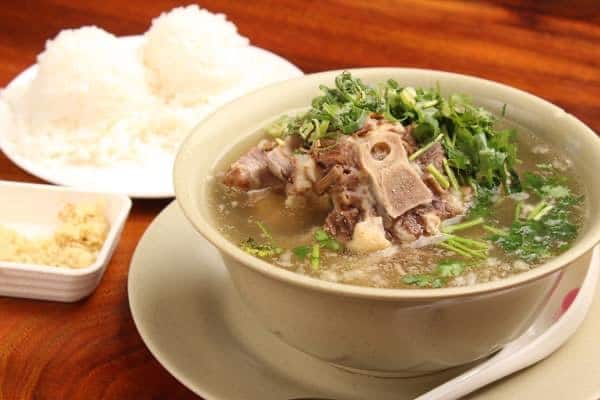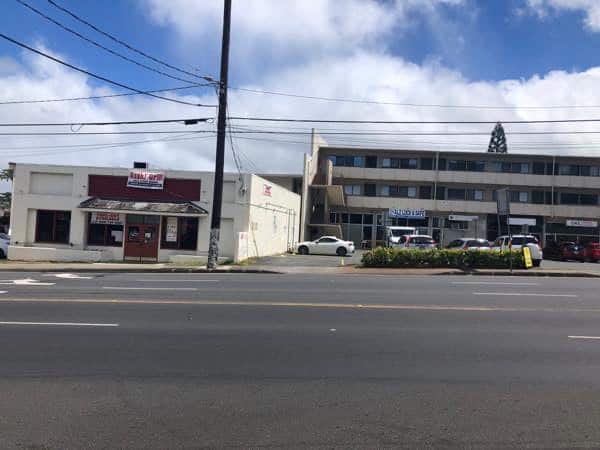 Asahi Grill Kaimuki >> Get a special offer!
3008 Waialae Avenue, Honolulu, HI
Phone:  (808) 744-9067
Thu-Tue, 8:00am – 2:00pm; 5:00 – 9:00pm
2) Island Sausage
A specialty sausage eatery started by Terrence Enomoto, Island Sausage takes locally-inspired flavors and encapsulates them in casings.  Once a popular farmers market vendor, Island Sausage boasts a brick-and-mortar at Restaurant Row, presenting sausage sandwiches with a cultural twist.  A Chinese-style char siu sausage adds cucumber, pickled vegetables, spicy hoisin sauce, and cilantro nestled in pillowy bread.  The ginger miso sausage includes sauteed cabbage, Kewpie mayonnaise, okonomiyaki sauce, bonito flakes, and slivers of pink ginger to capture flavors of Japan.  And a spicy Korean sausage throws in kimchi and gochujang with pickled vegetables and sesame soy sauce to craft a racy sandwich.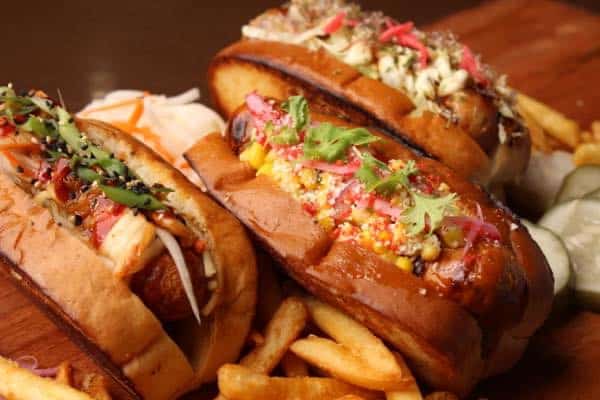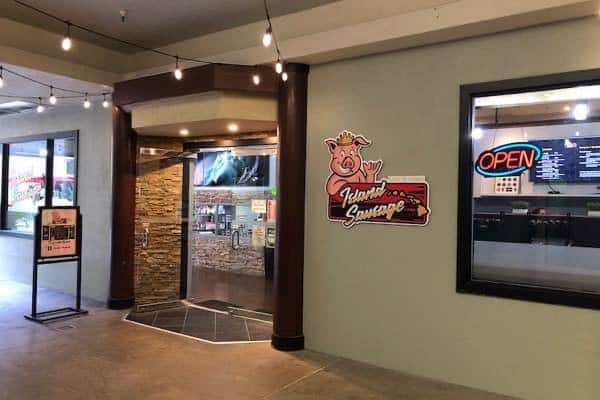 Island Sausage >> Get a special offer!
Restaurant Row, 500 Ala Moana Blvd., Honolulu, HI
(808) 888-0509
Mon-Fri, 11:00am – 6:00pm; Sat, 2:00 – 8:00pm
3) Oh My Grill
Popular local plate lunch outfit Oh My Grill wins people's adoration with its large portions and surprisingly affordable prices–with a number of options under $10.  Among the favorites are BBQ mixed plate featuring barbecued chicken, kalbi short ribs, and teriyaki beef, wagyu loco moco, crispy and chicken katsu.  If out in Aiea, the Pearl Kai Center location offers Chinese plates of beef broccoli cake noodle, shrimp fried rice, beef chop suey, and more!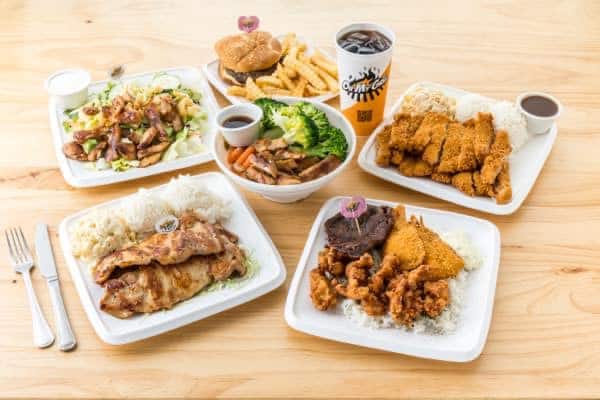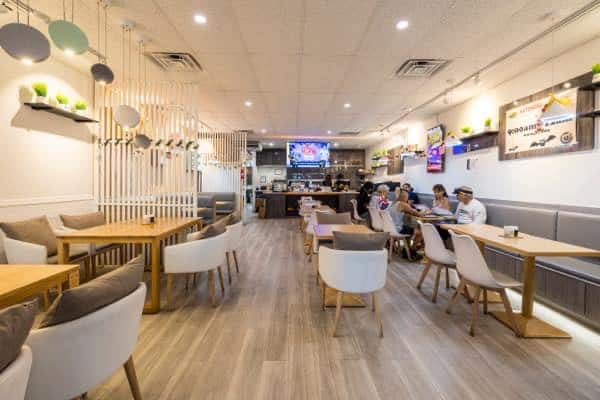 Oh My Grill >> Get a special offer!
Multiple locations
4) Sansei
Local celebrity chef D.K. Kodama is known for his innovative fusion seafood fare and sushi.  His Oahu location at the Waikiki Beach Marriott offers a number of sushi rolls that borrow from various Pacific Rim cultures, such as the misoyaki chicken, Chinese style sashimi seared in hot sesame oil, shichimi, and soy, Cajun seared walu sashimi with a Korean-inspired yukke sauce, and a spider roll incorporating crispy deep-fried soft shell crab with Thai chili sauce.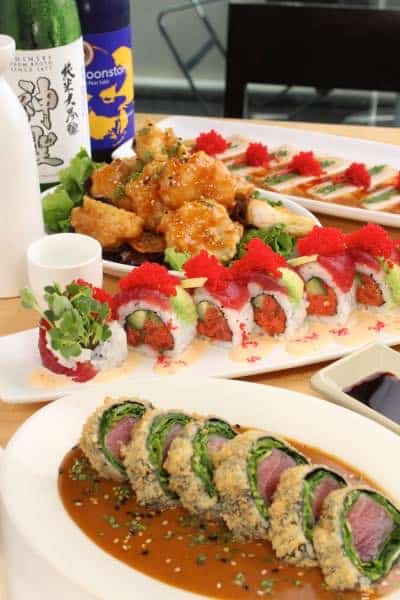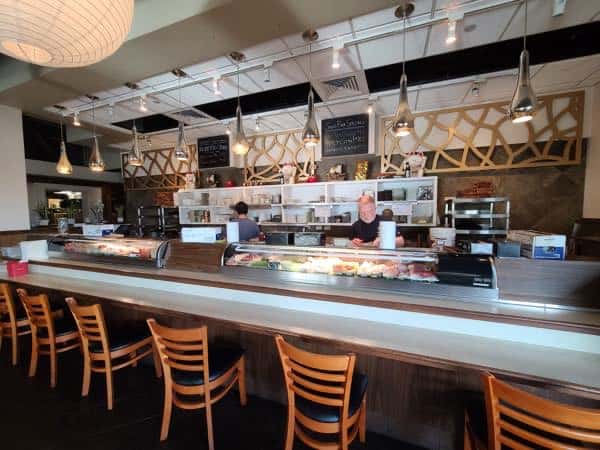 Sansei Seafood Restaurant & Sushi Bar >> Get a special offer!
2552 Kalakaua Avenue 3F, Honolulu, HI 96815
(808) 931-6286
Sun-Sat, 5:30 – 9:30pm
So go out and celebrate Hawaii's diversity at this weekend's event, and end each day with a meal at one of these fine restaurants that embrace the Pacific Rim cultures.  Tempura with gochujang or Chinese-originated fried rice with Korean marinated shortribs may be exotic elsewhere in the United States, but in Hawaii, it is just a regular meal that shows the harmony of ethnic blending of people and flavors.