Who doesn't love a great happy hour?  It's after work (at least for most), there are some great food and beverage deals that stretch your dollar farther, and you usually spend the time with the people whose company you enjoy.  Sometimes it's the food that dictates where to go, but most of the time, it is about the wine, beer, or cocktail specials.  These are some of the happy hours that we think are worth celebrating, with a few unorthodox options thrown in.
1) Lulu's Waikiki
The cozy restaurant and bar that has a bird's eye view of Waikiki Beach prides itself on market-fresh ingredients, honest cookery, and a convivial setting.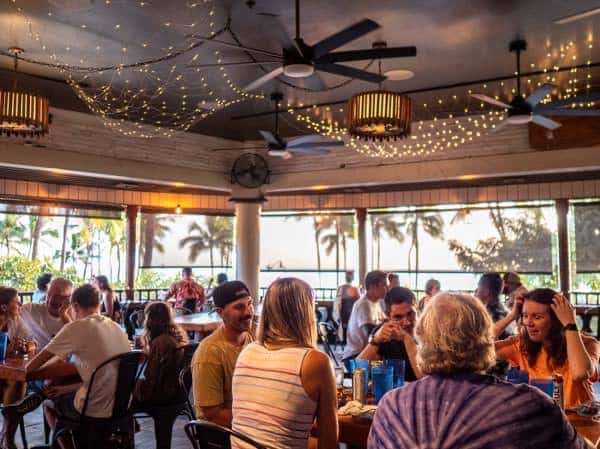 A popular spot in Waikiki among locals and visitors alike, Lulu's Waikiki lures in patrons with their late night happy hour that happens from 9:00 to 11:30 p.m.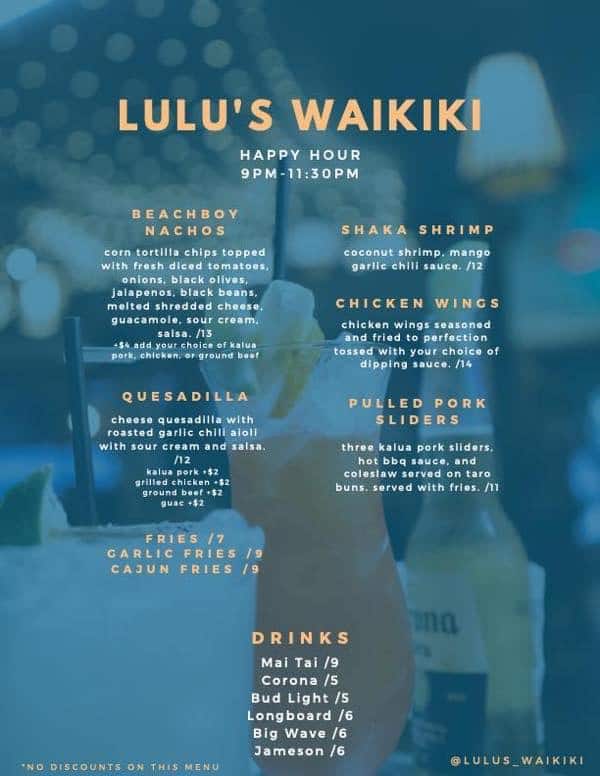 Taste-tempting options include nachos, quesadillas, coconut shrimp, fried chicken wings with dipping sauce, pulled pork sliders, and a few different French fries, all of which go perfectly with $5-6 beer specials that encompass Bud Light, Corona, Longboard, and Big Wave, as well as $9 Mai Tais if you want to infuse a little bit of Hawaii into the party.  If you happen to make it over there on a Tuesday night, Lulu's Waikiki does its Taco Tuesday with a selection of nachos ($13-17), chips with dips ($6-11), and tacos and birria ($4-8) to be washed down with $5 Pacifico, $6 Corona or $12 Top Shelf Margaritas.  Order the $70 birria taco pack of 10 tacos or $60 Tacos for the Fam featuring 12 tacos and you may be the life of the happy hour.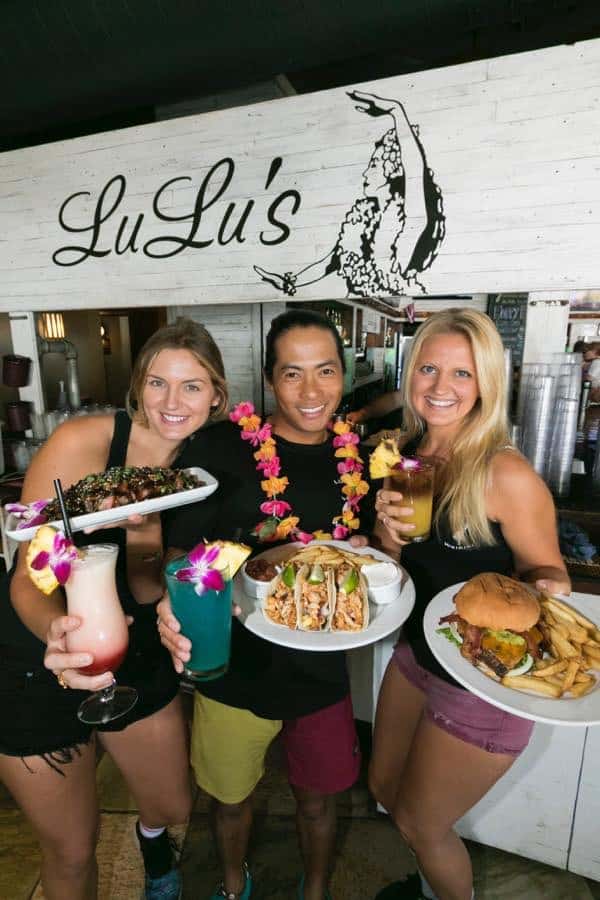 Lulu's Waikiki >> View Details
2586 Kalakaua Avenue, Honolulu, HI
(808) 926-5222
Mon, 8:00am – 2:00am; Tue-Sat, 8:00am – 12:00am; Sun, 7:00am – 12:00am
2) TEX 808 BBQ
The Texas-style barbecue outfit in Waikiki that prides itself on its slow-smoked brisket and pulled pork with a flavorful dry rub features an amazing happy hours daily.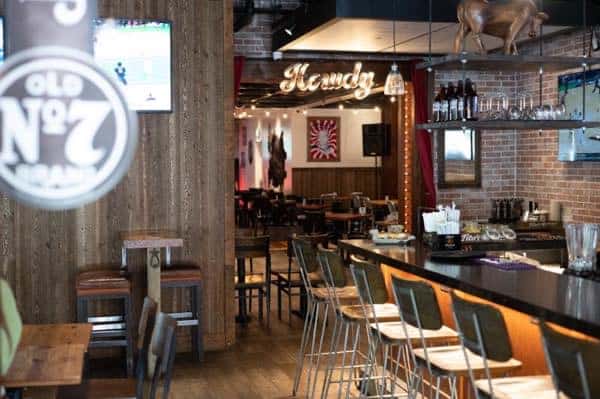 The early happy hour from 2:00 to 5:00 p.m. presents half off plates of chicharrones, classic nachos, chips and salsa, fries and tots, and pulled pork sliders for prices as low as $3.50 to $7.50.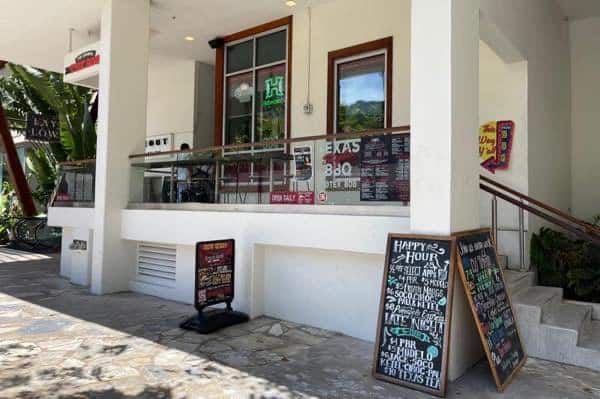 However, the drink specials are not just limited to beers and margaritas, but include a variety including Pabst Blue Ribbon beer on draught ($4), Modelo ($5), Southern Comfort ($6), Ciroc or Kettle One vodka ($6), frozen margaritas ($5), and a signature Pineapple Express cocktail ($8).  If you are still awake from 9:00 p.m. and decide to stay until closing, you may be able to take advantage of a late night happy hour that highlights the Pabst Blue Ribbon on draught ($4), Modelo ($5), Jack Daniels ($6), Kettle One vodka ($6), and a Long Island Iced Tea ($10).  Those choosing to dine on the lanai may also enjoy specials all day long too, so mosey on down to Tex 808 BBQ to get your fill of great deals.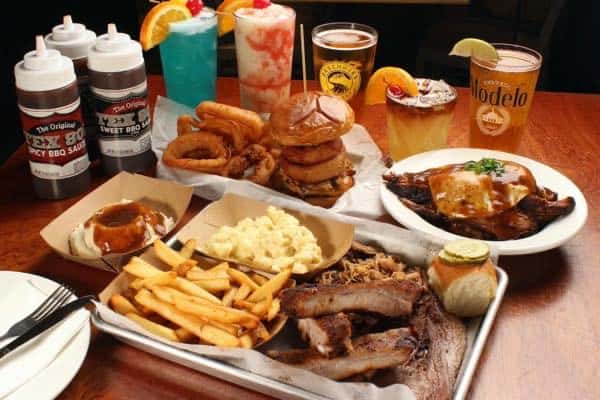 Tex808 BBQ >> View Details
The Laylow Autograph Collection, Bottom Floor, 2299 Kuhio Avenue, Honolulu, HI
(808) 888-2495
Sun-Thu, 11:00am – 11:00pm; Fri & Sat, 11:00am – 12:00am
3) Akira Japanese Restaurant
Believe it or not, but the traditional Japanese restaurant by Taiki Kawai featuring kaiseki style cuisine incorporating Hawaiian ingredients as well as izayaka-style appetizers, with grilled, simmered, fried, and steamed dishes, and a selection of sushi features an impressive roster of happy hour menu items from 4:30 to 5:30 p.m. and then again from 8:00 to 9:30 p.m. daily.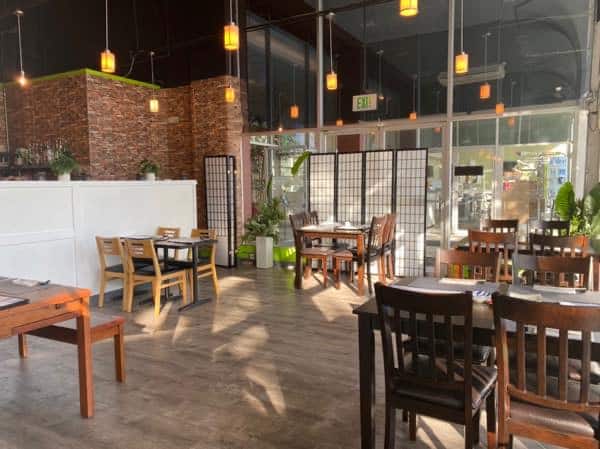 A variety of sashimi, oysters, uni or ikura shooters, poke, sushi rolls, a chirashi bowl, and salads prime the palate for cooked dishes as steamed Kona abalone tataki, tamagoyaki, chicken karaage, shrimp & vegetable tempura, and a luxurious deep-fried Tristan rock lobster encrusted with arare rice crackers.  Most offerings are smaller with just a few bites per dish, but at prices ranging from $2.50 to $14, everyone seems to be completely happy.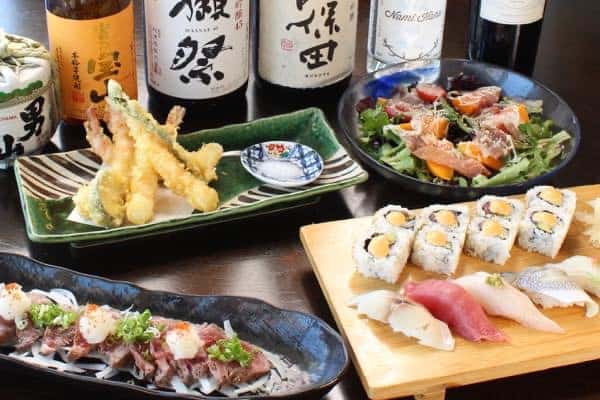 Plus, the Japanese drink specials are equally tempting with Draft Beer Suntory Premium Malt's ($3.50), Draft Yuzu Beer ($4), Hi Ball ($4), green tea-hi or oolong-hi (tea mixed with shochu, $3.50), Kikusui Nigori Sake Perfect Snow ($13), and hot and cold sake ($6-13) available, along with glass of house white or red wine ($7) to really make this one of the top happy hours to consider.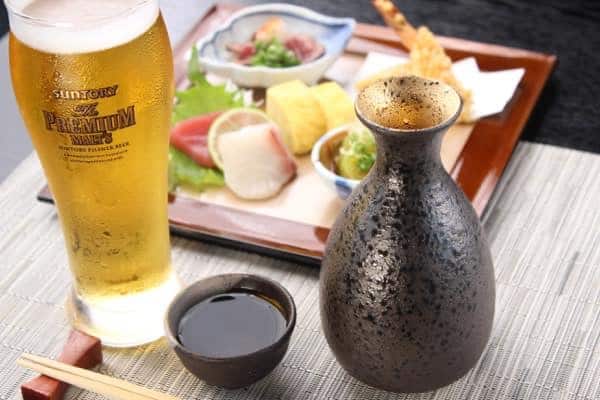 Akira Japanese Restaurant >> View Details
Eleven50 Building, 1F, 1150 South King Street, Honolulu, HI
(808) 376-0928
Mon-Fri, 11:45am – 2:00pm and 4:30 – 10:00pm; Sat, 4:30 – 10:00pm
4) Seoul Tofu House
Sure, Koreans love to drink but Seoul Tofu House is another unexpected spot for happy hour deals.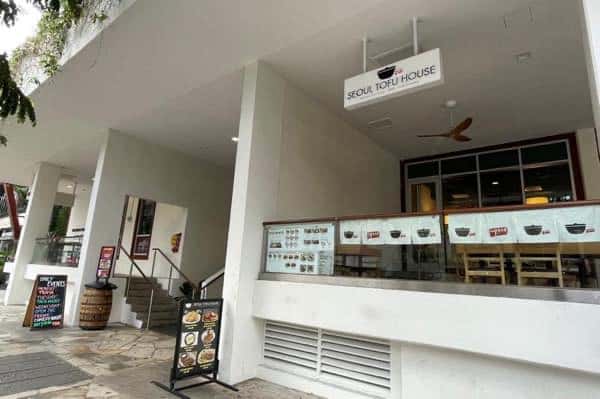 With the regular menu of soondubu (soft tofu soup), Korean barbecue plates as grilled marinated kalbi short ribs, grilled spicy chicken, marinated grilled pork, and stir-fried spicy squid, as well as the selection of other Korean dishes as cold Korean soba, savory jeon fritters, deep-fried katsu proteins, and mandu dumplings, you will need that Kona Longboard/Big Wave beer or soju, so consider dining between 11:00 a.m. to 5:00 p.m. daily and take advantage of the $3.99 beer specials and $8.99 soju specials.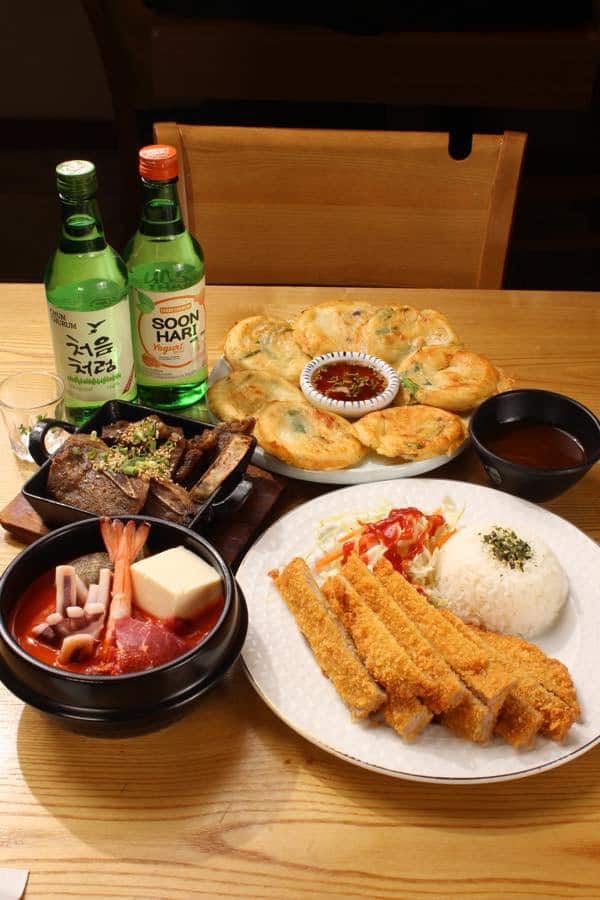 One sip of the flavored soju and you will need that soft tofu soup to stave off complete drunkenness.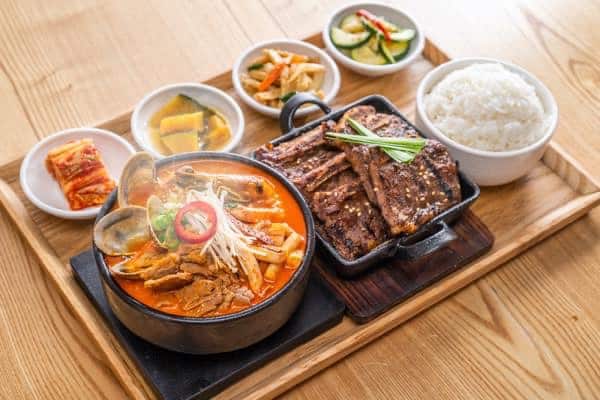 Seoul Tofu House >> View Details
The Laylow Autograph Collection, Bottom Floor, 2299 Kuhio Avenue, Honolulu, HI
(808) 376-0018
Sun-Sat, 11:00am – 9:00pm
Start your three-day weekend with a happy hour at one of these fine eateries.  Regardless of where you go, the prices for these great dishes and libations will leave you in a state of ecstasy.