Fast food often has a negative connotation because we are so accustomed to food prepared quickly and easily being associated with meals high in fat or carbohydrates.  However, with popular chains offering salads and other healthier options, there are more choices to be made for families who do not have the time to cook at home.  Here are some options that are so flavorful that you will eat them as quickly as they are made.
1) GREEN FOR U
GREEN FOR U, the casual take away concept produced by the popular Honolulu izakaya Imanas Tei offers a wonderful selection of musubi or seasoned rice balls with a variety of toppings or fillings, including roast beef with wasabi konbu, butter shoyu scallops, and miso salmon yukari shiso.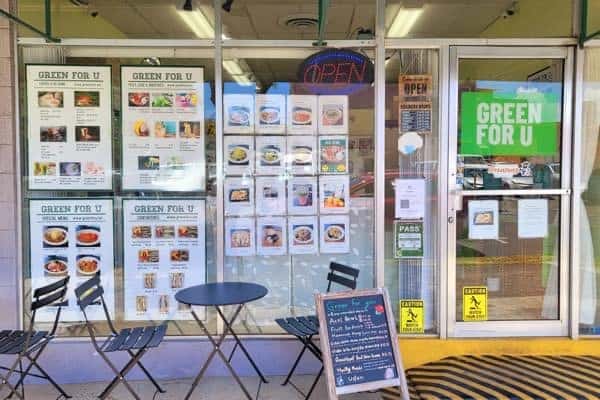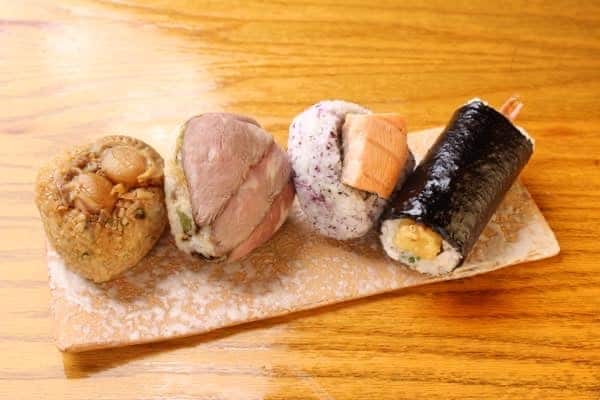 Other tempting items include mentai tamagoyaki with spicy cod roe folded into an omelette, salmon or ahi poke bowls, roast beef bowl, acai bowl, a selection of curry with various toppings, salad udon with sesame dressing, and the gamut of sandwiches including tuna salad, ham & cheese, egg salad, chicken salad, turkey, pastrami, and even a kurobuta (Berkshire pork) tenderloin katsu sandwich.  There are a few fountain drinks but beverages such as smoothies, fruit juices, coffees, honey lemon soda, and green tea latte make for more exciting take out dining experiences.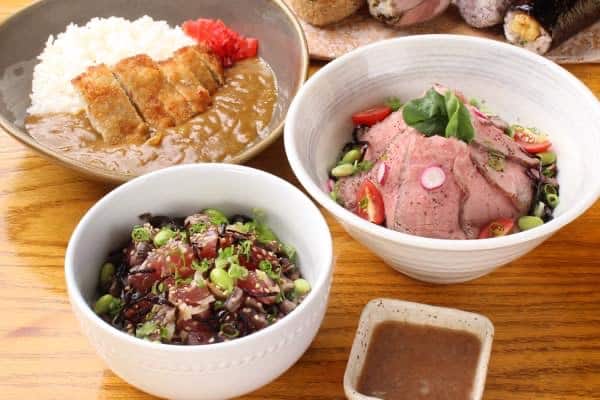 GREEN FOR U >> Get a special offer!
1481 South King Street, 13A, Honolulu, HI
(808) 600-5231
Mon-Sat, 8:30am – 4:00pm
2) Rick's Jerk Express
Committed to changing the way people eat Jamaican food, Rick's Jerk Express uses only the finest, authentic ingredients to express the best flavors of the Caribbean and Jamaica.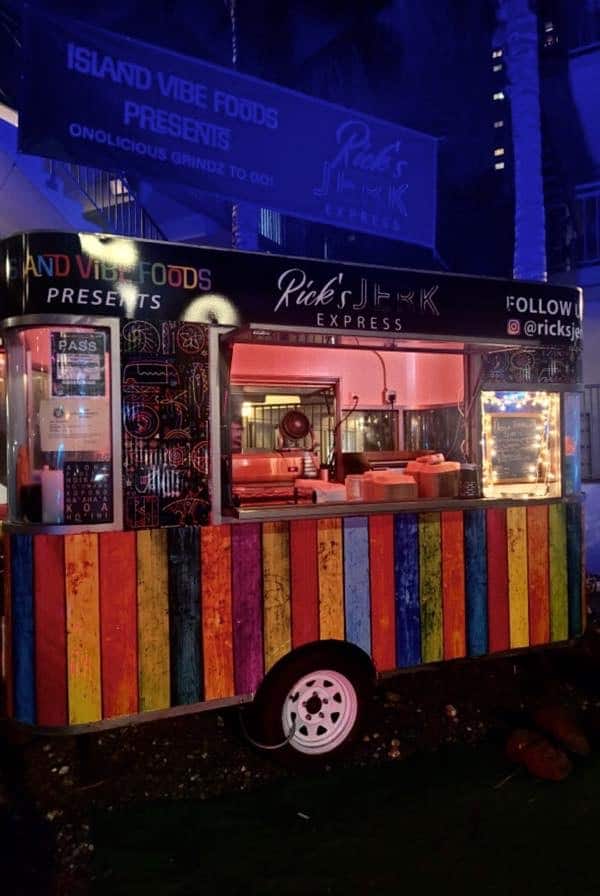 The sliders, wraps, and bowls inspire with alluring options including pork, chicken or shrimp sliders with cabbage and a special sauce, wraps for those seeking less carbs, and rice bowls featuring pan-fried proteins dressed with spices over coconut rice.  People rave about the jerk chicken wrap that comes with chips.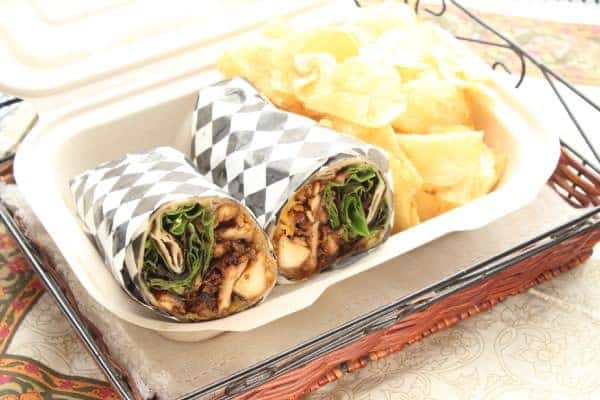 There is also the chicken sandwich with lettuce, nuts, cranberry, shredded cheese, and the special sauce to get you feeling irie.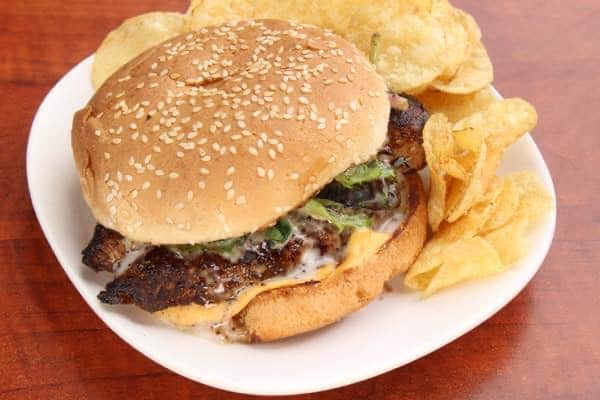 Rick's Jerk Express >> Get a special offer!
Adjacent to the Courtyard Marriott on the corner of Kuhio Avenue and Lewers Street, across from Bacchus 
(808) 699-9300
Mon-Thu, 4:00pm – 12:00am; Fri & Sat, 4:00pm – 3:00am
3) Leo's Taverna
A family-owned restaurant chain in Honolulu that offers authentic Mediterranean fare, Leo's Taverna has 3 locations, with one right in Waikiki.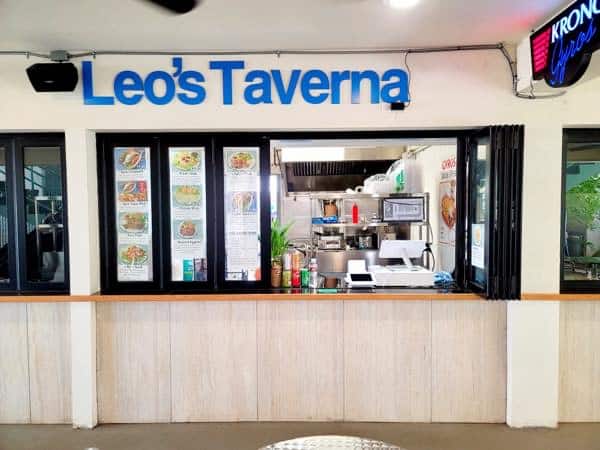 If you are into gyros, then this is the spot to consider as Leo's Taverna features the marinated slices of beef and lamb as a sandwich in pita, as a salad over lettuce, tomatoes, and onions, and as a plate with hummus, salad, rice, pita, and of course, tzatziki.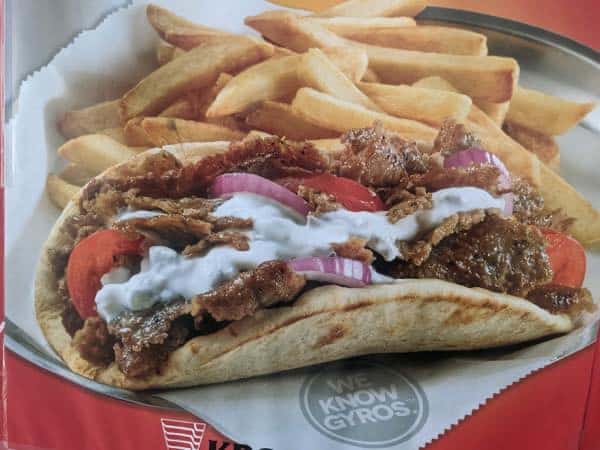 Other healthful but mouthwatering dishes include a Greek salad, chicken wrap, falafel plate or sandwich, roasted eggplant with tomatoes, onions, peppers, and garlic.  You can fill up on these foods and not feel a lot of guilt.  As the Greeks say, "It is difficult to argue with the belly, as it has no ears," so don't fight it and indulge in some of Honolulu's finest Mediterranean.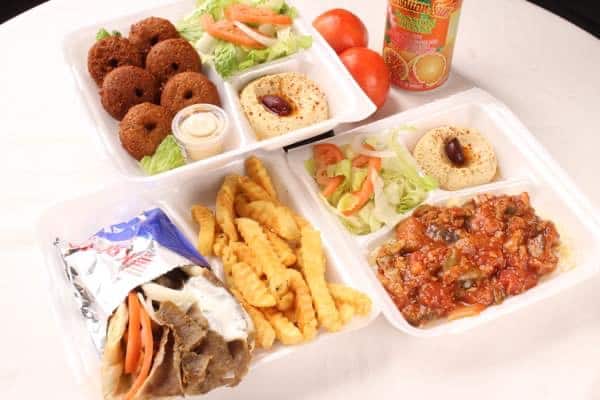 Leo's Taverna >> Get a special offer!
2239 Waikolu Way, Honolulu, HI
(808) 379-0352
Sun-Sat, 11:00am – 8:00pm
4) Ding Tea
One of Taiwan's popular tea shops opened in Kaka'ako, right in Honolulu.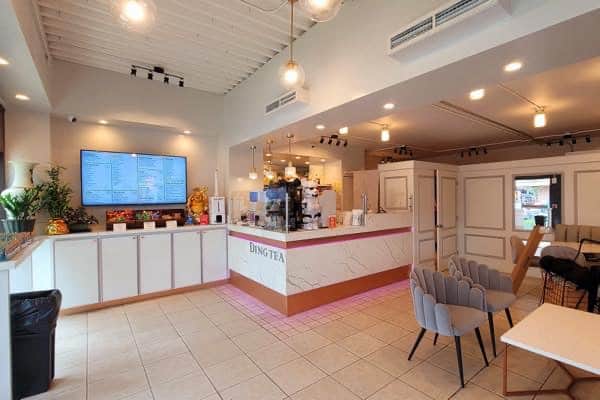 And while Ding Tea specializes in milk and flavored tea beverages with a selection of toppings including bobas, jellies, and foams, the cafe also serves Vietnamese banh mi sandwiches from noon to 8:00 p.m.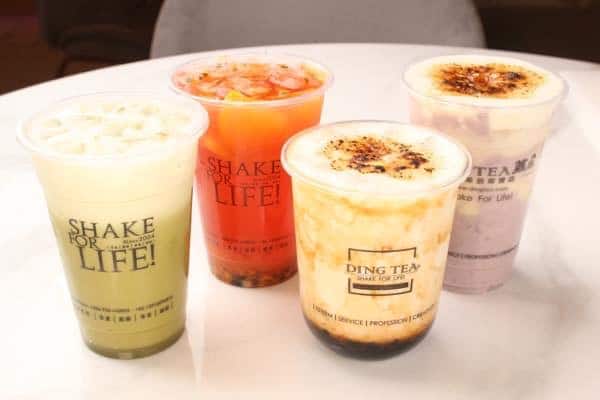 Four different sandwiches include pork cold cut, pork belly, barbecue chicken, and beef flank as the main proteins, but all come with the traditional pickled julienned Chinese radish and carrots, along with tomatoes, cucumber, jalapeno, cilantro, pork pate, and homemade mayonnaise all neatly packaged in ciabatta bread.  The sandwiches brimming with filling will certainly fill you up, as will the boba balls so be sure to go hungry.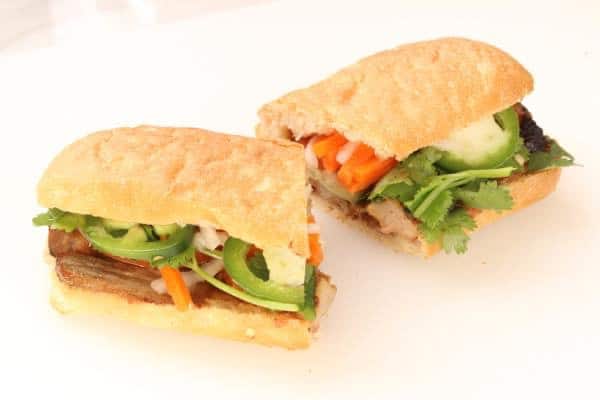 Ding Tea >> Get a special offer!
665 Halekauila Street, Honolulu, HI
(808) 545-1595
Sun-Sat, 11:00am – 9:00pm
With these healthier but delectable options being added to the fast food selections in Hawaii, the industry is sure to start gaining a better reputation for quick but nutritious meals.  We are confident you will find them so savory that you may just end up inhaling them.  But breathing is good for the body, right?