October was full of treats, and so here is the second half of the new openings on Oahu.  From snacks and sweets to cafes, these casual spots are sure to add more temptations to your post-meal activities.
8) Little Sweet
There is always room for dessert, and in Honolulu, there is always room for another dessert shoppe.  The cupcake and cake boutique Little Sweet on Kapahulu Avenue showcases aesthetically appealing cakes.   Their adorable decorations will make every celebration feel festive!  Fruit tea, boba milk tea, and other drinks are also served, making perfect complements to the desserts.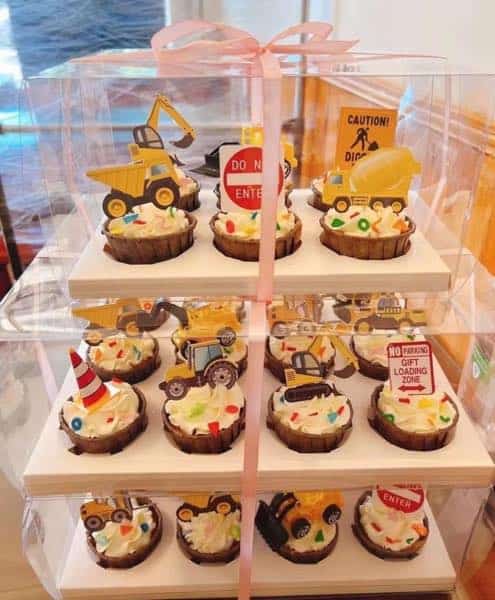 Little Sweet
756 Palani Ave Honolulu, HI
Wed-Mon 10 am – 7 pm
(808)732-1000
https://www.clover.com/online-ordering/little-sweet-honolulu
9) Mai Musubi
Originally from Kalihi, Mai Musubi is an eatery that had relocated to Mo'ili'ili on October 22.  Now on University Avenue, near Nijiya Market, Mai Musubi takes the musubi (rice ball) deli concept up a notch by adding to the lineup of standard musubi as Spam, salmon and cod roe some include alluring prepared foods and bento boxes such as the croquette and karaage bento.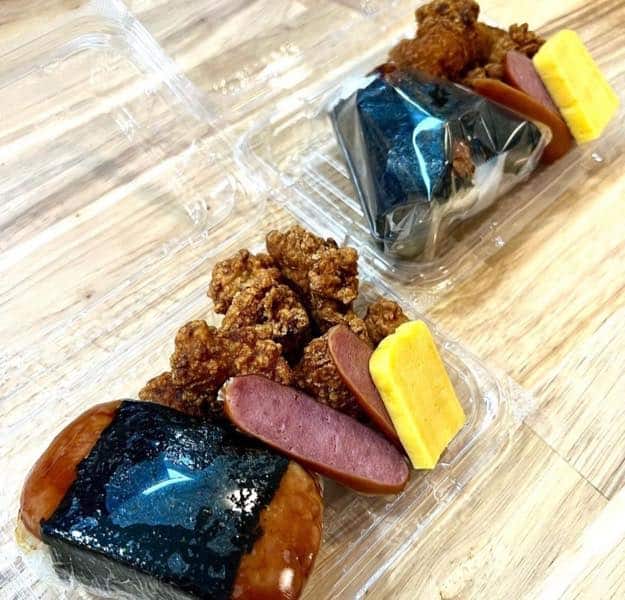 Mai Musubi
1010 University Ave Honolulu, HI
Mon-Fri 10: 30am – 4 pm, Sat 10 am – 2 pm
(808) 754-8128
https://www.maimusubi.com
10) Downtowner Hot Dog
As its name suggests, Downtowner Hot Dogs is a new specialty hot dog shop in Downtown Honolulu.  On the corner of Bishop Street and South Hotel Street, hot dogs are available for less than $10, making for an affordable quick bite.  Spruce up the hotdog with some chili, pickled cabbage, kimchi, or cheese.  If you are a fried chicken fan, your head may spin with the many options including Cajun wings, lemon pepper wings, snow wings, K-style wings, and garlic shoyu wings.  Make the meal a combo by adding fries and a can of soda, and most options will still end up under $12.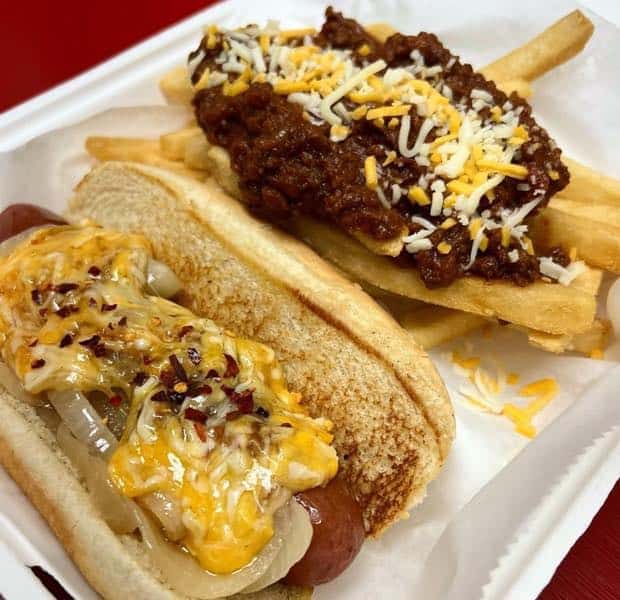 Downtowner Hot Dog
1102 Bishop St, Honolulu, HI
Mon-Fri 10: 30am-4pm, Sat 10 am-2pm
(808)754-8128
https://instagram.com/downtownerhawaii?igshid=YmMyMTA2M2Y=
11) Guava Smoked
Something about the aroma of smoked meats gets most omnivores hungry.  Guava Smoked, which specializes in slow-smoking foods over strawberry guava wood, creates a tempting flight of plate lunches and bowls incorporating smoked beef, pork, chicken, duck, and fish.  The slightly sweet, smoky note brings out the flavors of the barbecued meats which beg for a scoop of rice.  Now with a second location in Pearlridge in addition to the spot on Kapahulu Avenue, folks on the West side of the island may also enjoy the wide selection of local flavors such as loco moco, burgers, kalbi short ribs, hamburger steak, salmon belly, butterfish collars, fried rice, and salads showcasing the signature smoked proteins.  This is the kind of smoking you will not want to give up.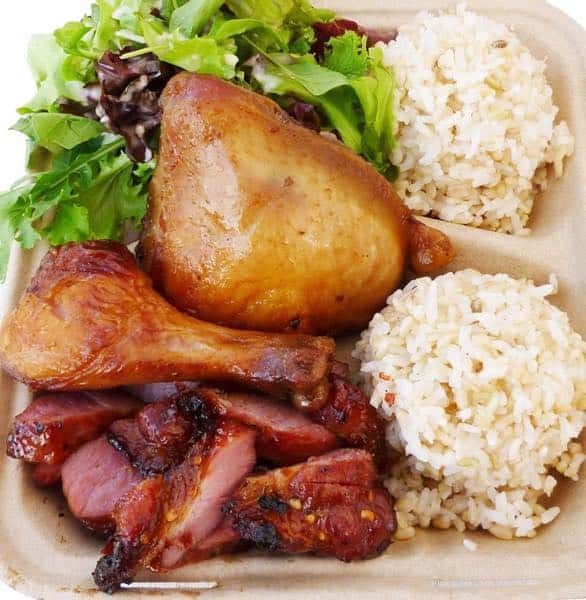 Guava Smoked >> Get a special offer!
98-1005 Moanalua Rd, Aiea, HI
Mon-Sat 10 am-8 pm, Sun 11 am-6 pm
(808)888-0914
https://www.guavasmoked.com/kalihi-and-hapahulu-menus
12) Liliha Bakery
Liliha Bakery, a long-time favorite in Hawaii, opened yet another new location, this time in the Pearl Highlands Center along Kamehameha Highway in Pearl City!   The greasy spoon and bakery concept is popular among locals, known for its coco puffs, Dobash cakes, and donuts, as well as more savory flavors popular among Hawaii locals such as saimin, garlic shrimp, and oxtail soup!  If you are headed to the west side of the island and prefer to escape the long lines in town, make a trip to the new Pearl City location.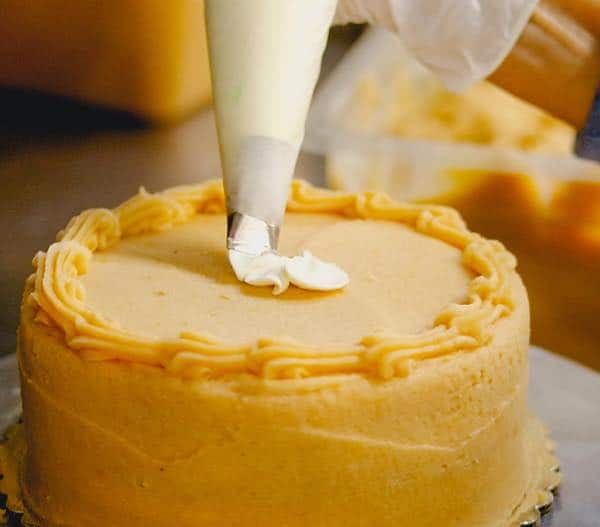 Liliha Bakery
1000 Kamehameha Hwy Pearl City, HI
6:30am – 10pm
(808) 455-1188
https://www.lilihabakery.com
13) Toe Beans & Dreams Adoption Cafe
If you are a cat lover, you will simply have to visit Toe Beans & Dreams Adoption Café in Aiea where you can interact with shelter cats, has opened in Aiea.   The new Pearl Kai Shopping Center operates as a regular cafe for drinks and bites, but if you want to spend some time with a furry friend, reservations are required to be made on the website.   There is a fee of $15 plus tax for a 50-minute session with one of the café's feline residents, but you can find which furry friend you will want to take home to foster.  Otherwise, you can simply enjoy some coffee or tea with your sandwich, bagel or dessert and watch the kitties behind glass.  Either way, cat lovers will find some cat-harsis by being in the company of these pets.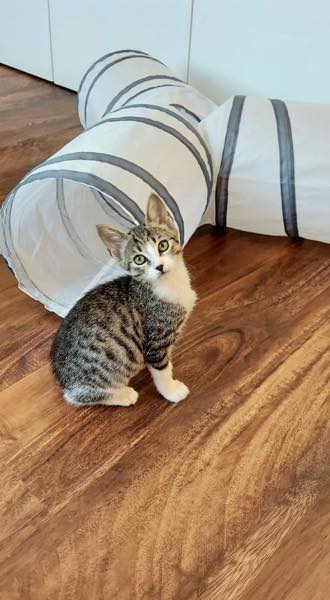 Toe Beans & Dreams Adoption Cafe
98-199 Kamehemeha Hwy, Pearl Kai Shopping Center Aiea, HI
Mon-Fri 7 am-7 pm, Sat-Sun 9 am-6 pm
Cat Lounge hours: Mon-Thu 10 am-6 pm, Fri-Sun 10 am-8 pm
https://www.toebeanshi.com
14) Mojito Cafe
Mojito Café, which technically opened in September in Kailua, is known for its traditional Latin cuisine.  The casual eatery on Kuulei Road prides itself on its Latin cuisine and cocktails made with locally sourced ingredients.  Experience the gamut of Latin American dishes including tacos, Cuban sandwiches, empanadas, Argentinian steaks, and more.  The restaurant is hoping to get its liquor license soon, and will then truly be a mojito café, also serving a variety of other Latin American libations made with premium spirits and "a whole lot of amor."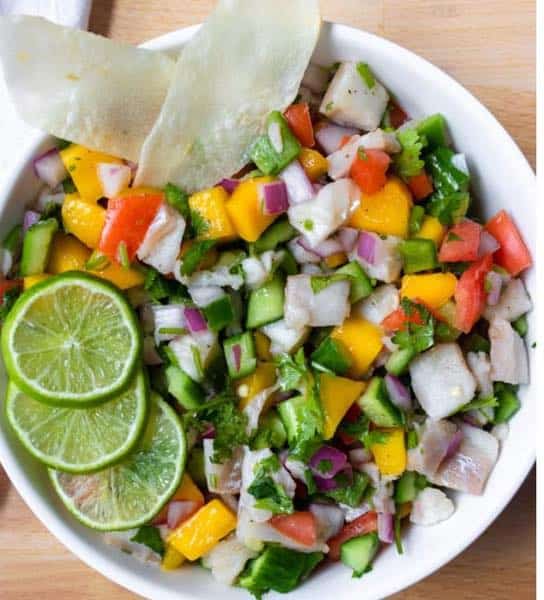 Mojito Cafe
306 Kuulei Rd, Kailua, HI
Wed-Sun 11:30am – 2 pm, 4 pm – 9 pm
(808)892-1313
https://www.mojitocafehi.com
As we approach the holidays, it will be increasingly more important in finding the right spot for desserts and party foods.  These new eateries may be your go-to places for home parties or just spending the holidays with friends.