The abundance of outdoor activities in Hawaii have been one of the few silver linings while we go through the pandemic. As such, we've been hitting the beach and hiking trails a lot this winter.  We can't burn calories without replenishing them though, right? Here are a few of our favorite Hawaii grab n go food spots where we can get all we need for a refreshing day on the beach or trails. 
227 Lewers St, Honolulu, HI 96815 (Multiple Locations)
(808) 383-3442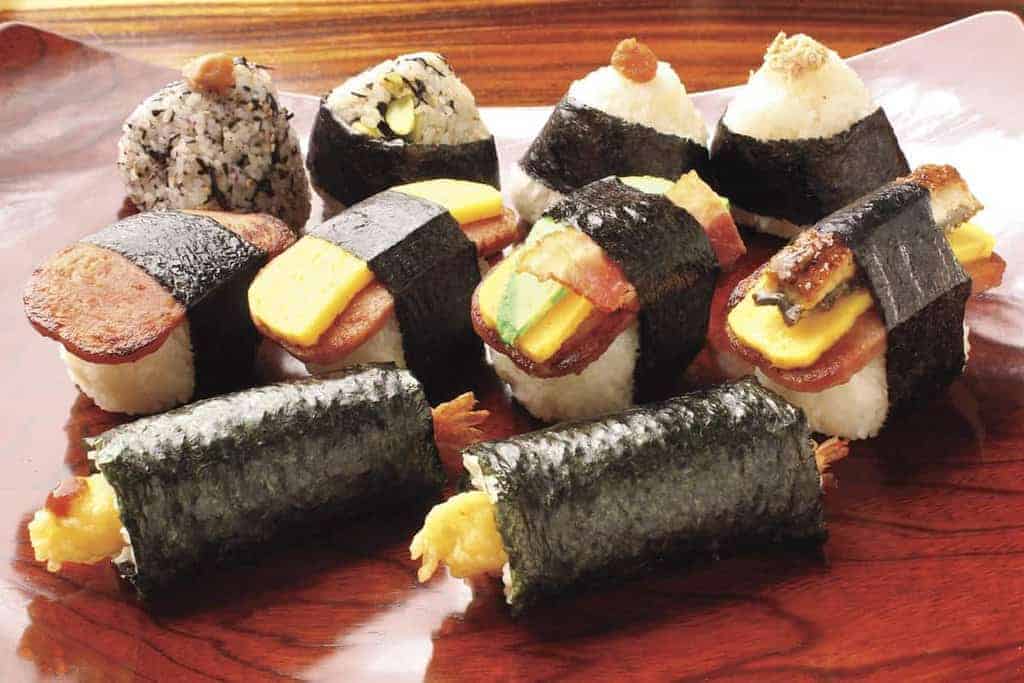 The classic Hawaii grab n go food; the musubi is alive and well here. Musubi Cafe Iyasume has several stores in and around Waikiki, so you'll never be too far from one. You'll of course find the classic spam musubi, but make sure you try the other delicious flavors like bacon avocado and egg or the sweet unagi egg musubi! Easy on your wallet too, so if you're traveling on a budget Iyasume is the perfect pit stop.  
808 Sheridan St, Honolulu, HI 96814
(808) 773-7477
The 808 Center next to Walmart is basically a giant foodie building. Well worth visiting, if you ask us. You'll find world class bentos, Chinese food, pizza and much more here. A new addition that's a great grab n go spot is 808 Island Katsu Burger. The katsu here is made from a premium pork, called "mugifuji". Apparently it's a big deal, high quality pork but all we can confirm is that it is delicious. Pick your katsu size ranging from Keiki (20z) – Big Island (6oz), pick your sauces, add ons and you're good to go! If you're stocking up at Walmart, make sure to head over to the 808 center to go get some awesome Hawaii grab n go food. 
2334 S King St STE 104, Honolulu, HI 96826
(808) 284-2291
Recently opened in the Moilili neighborhood, Cocina De Roja serves a unique blend of Mexican and Vietnamese cuisine.  The Qesataco pictured above does a particularly good job of combining the savory flavors from south of the border with the aromatic Southeast Asian flavors of Vietnam. Best of all, you can take these flavor bombs with you everywhere. Dip and crunch at the park, the beach – where ever you want! 
159 Kaʻiulani Ave, Honolulu, HI 96815
(808) 779-7887
If you're looking to recover from some heavy vacation eating, we recommend a visit to Alo Cafe. (No judgement, we've all been there) This vegan cafe has all the great nutrients to get your week back on track. No artificial flavors, refined sugar or MSG here. Just pure, quality goodness. Grab a Vegan Hawaiian Roll and head to the beach for some much needed relaxation!
2201 Kalakaua Ave Lanai Foodcourt Honolulu, HI 96815
(808) 888-2646
Poke Waikiki just opened in the Royal Hawaiian Center Paina Lanai food court in 2021.  They serve a mean poke bowl of course, but we wanted to feature their Poke Burrito! The definition of grab n go, this $12.99 cylinder of tastiness is perfect to munch on while you're on the go. We recommend the Ahi & Mochiko Burrito, which features fresh ahi, crunchy chicken, and veggies wrapped up in a healthy nori wrap. 
Make sure to check out our take out coupon page for deals on these great grab n go restaurants!