Honolulu witnessed a bunch of exciting openings and moves in February 2022.  Besides a few savory launches, bakeries and cafes accounted for most of the updates.
Restaurants
Little Italy
Fabrizzio Favale of Mediterraneo on South King Street will soon be moving his entire operation to his new outfit called Little Italy.  The restaurant on Royal Hawaiian Avenue in Waikiki feels like a mini theme park, with Ferraris incorporated into the décor.  The homestyle Italian cuisine served includes pies from La Bomba Pizza, which brings Favale's mother's recipe to life.  A must try is the pizza made with fresh ingredients and toppings, including a favorite topped with prosciutto, arugula and burrata.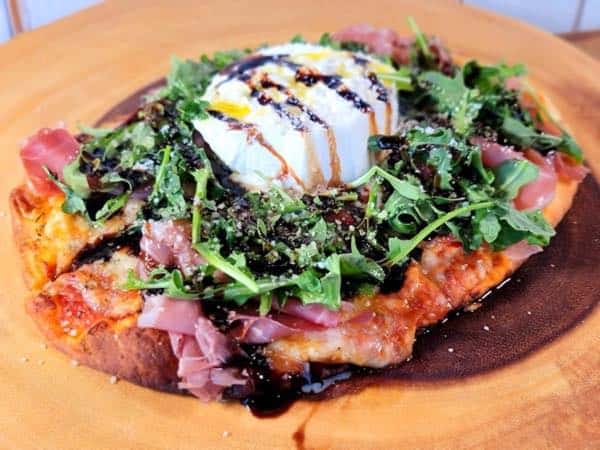 Little Italy
349 Royal Hawaiian Ave Honolulu, HI
5pm – 10pm
(808)888-5599
A Taste of New Orleans
Y'all fixin' for some Southern hospitality right here in Honolulu?  Well, at A Taste of New Orleans, patrons may savor traditional Cajun and Creole cuisine, New Orleans-style, right in Honolulu.  We recommend ordering a few signature dishes such as the gumbo, loaded of shrimp and meat simmered together with a variety of vegetables to render a full-flavored, stew with a kick.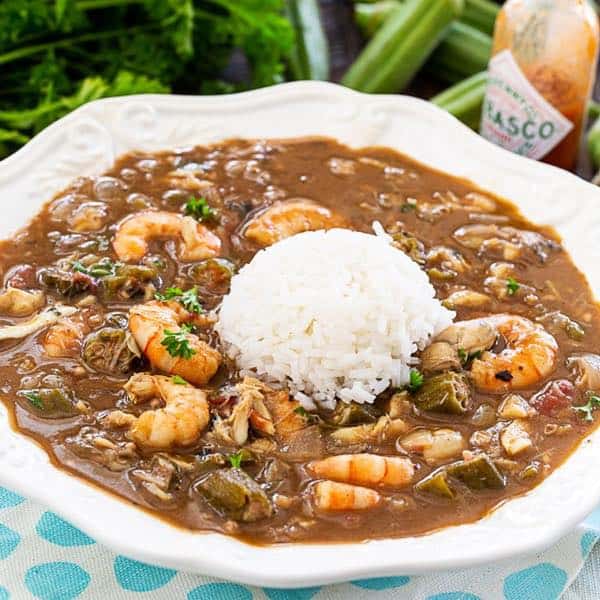 A Taste of New Orleans
567 Kapahulu Ave, Honolulu, HI
7am – 9pm
(808)762-4423
Relocation: Cloud Nine Cafe
When Cloud Nine Café, known for its ethereal soufflé pancakes, temporarily closed in May 2021, patrons grew concerned.  However, they were relieved to discover that the casual eatery reopened closer to Ala Moana Center in the Blackfield Building, the same building as the Original Pancake House and Gyukaku along Kapiolani Boulevard.  Besides the cloud-like pancakes, they are spotlighting their equally airy Taiwanese castella cakes, which are closer to sponge cakes when compared to the Japanese honeyed pound cake versions because of all the egg whites incorporated.  With textures reminiscent of marshmallows, the castellas come in a variety of flavors, some sweet such as matcha azuki and lava chocolate, others savory such as the triple cheese and dried pork with seaweed.  The flavors are rotated throughout the week, so check out which ones are available through the Instagram account (@cloud9cafe_hi).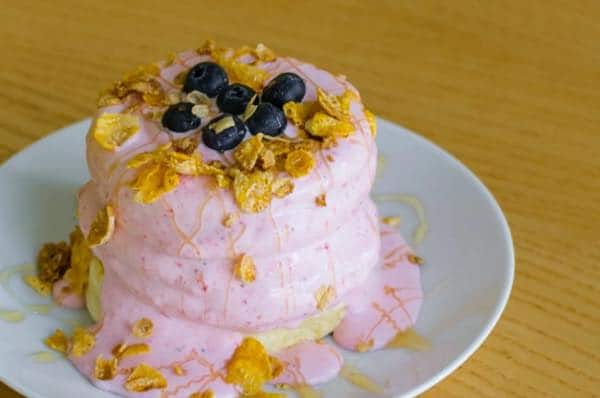 Cloud Nine Cafe
1221 Kapiolani Blvd Ste 111
Mon-Sat 11am – 7pm, Sun 10am – 5pm
(808)739-9988
Wallflower Bake Shop
The Wallflower Bakeshop has become popular for its variety of breads, tarts, and pastries, such as financiers.  The bakers operate a pop-up store on Mondays at Illi'ili Cache & Carry on South Beretania Street, which requires advance orders for purchase.  However, those who cannot plan ahead and do not mind waiting in lines are welcome to swing by the stall on Saturdays at the Kaka'ako Farmers Market.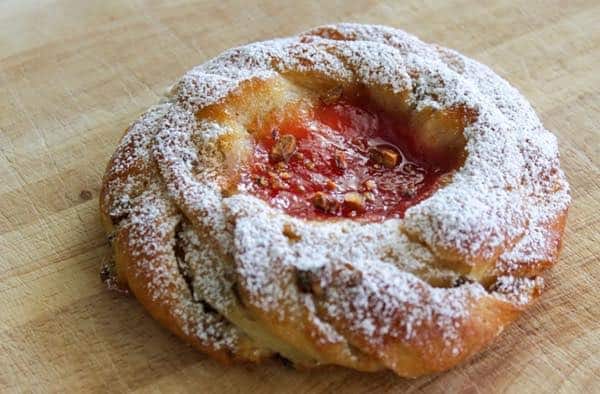 Wallflower Bake Shop
Ili'ili Cache & Carry (Mondays 7am – 12pm)
Kakaako Farmers Market (Saturdays 8am – 12pm)
Click here to make reservations in advance>>
https://www.wallflourbakeshop.com/
Aloha Donut Company
Aloha Donut Company is quickly gaining popularity for its signature sticky round doughnuts, which are glazed with a variety of flavors, such as strawberry, taro, lychee, and honeydew!  Blueberry cake donuts are also available.  While the bakery only recently started to accept walk-ins, if you want to guarantee yourself a particular flavor, definitely consider pre-ordering.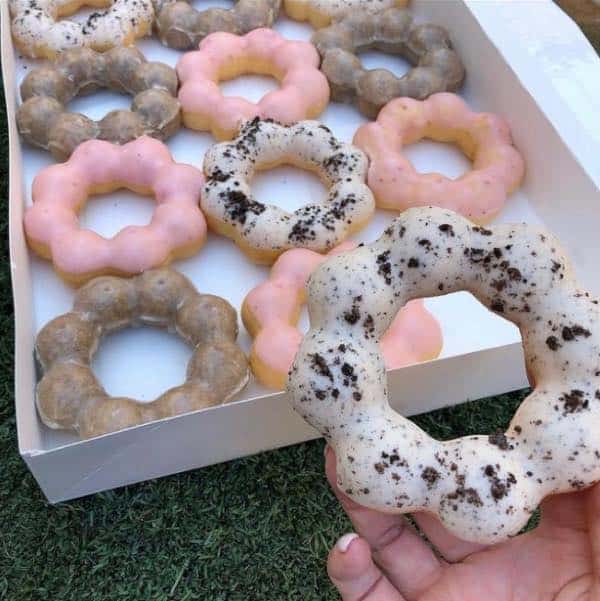 Aloha Donut Company
1742 S. King St. Honolulu HI
Thursday-Saturday 10am – 1pm
Click here to order online>>
https://alohadonut.revelup.online/store/1/category/10/subcategory/11
Yi Fang Taiwan Fruit Tea
Riding on the coattails of the ever-popular Hawaii tapioca drink craze, the Taiwan-born "Yifang Taiwang Fruit Tea," opened in Dillingham.  In addition to tapioca drinks, the cafe also features a variety of other drinks, such as the Yee Hwan Fruit Tea, which is a secret recipe of the owner's grandmother, who married a young farmer that owned a pineapple plantation.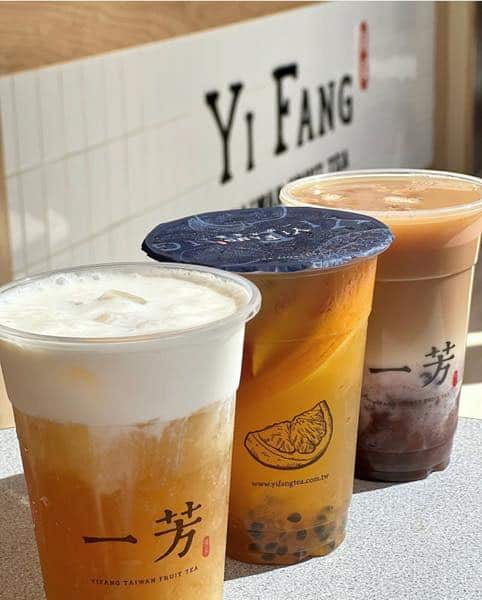 Yi Fang Tai Wan Fruit Tea
602 Dillingham Blvd Honolulu, HI
10am – 7pm
(808)840-0110
Retail
Relocation:  HiLife Store
HiLife Store, formerly located on the Waikiki Beach Walk, relocated to the first floor of the Waikiki Shopping Plaza.  The store still offers its original brand of stylish T-shirts, hats, and accessories for men, women, and children.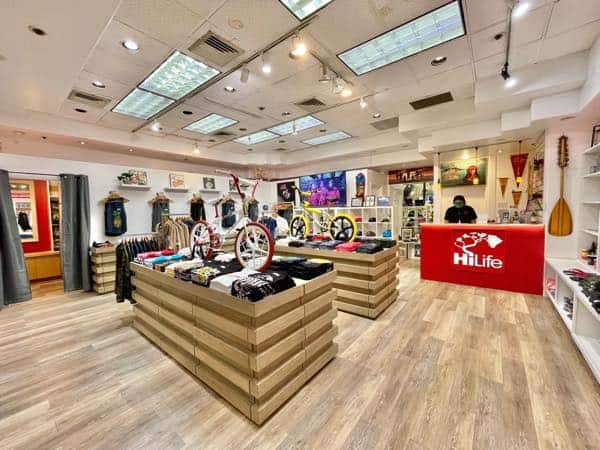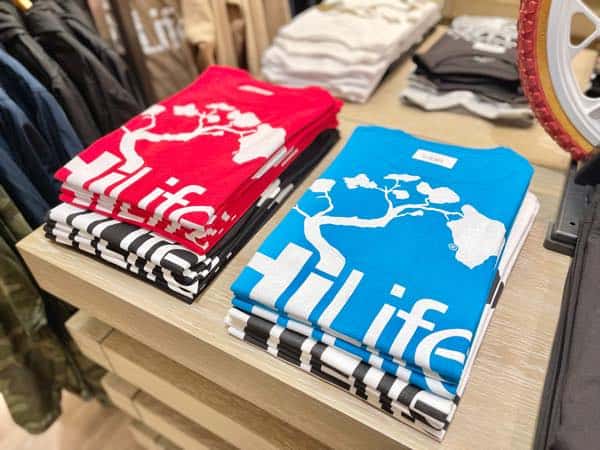 HiLife Store
Waikiki Shopping Plaza, 1st floor
11am – 7pm
(808)926-1173