Waikiki SPAM JAM® Festival, which was put on pause for two years due to the pandemic, will be held from April 22 to May 1, 2022.  The event will look different as compared to previous years, but it will expand from a one-day block party to a series of events of spanning nine days, hosted at multiple locations to support the community.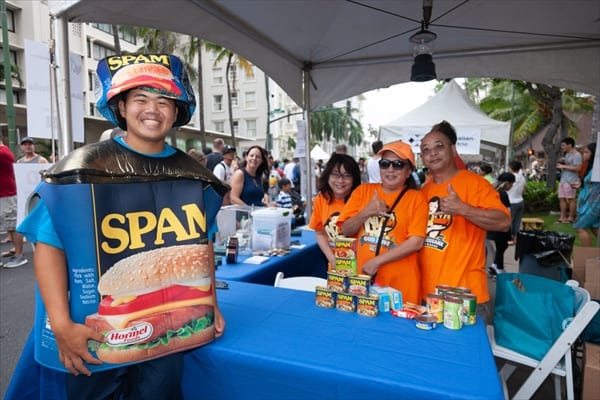 Most recognized as a block party running a good stretch of Kalakaua Avenue, this year's event will comprise of several mini events with each shopping center hosting its own Waikiki SPAM JAM® Festival celebration.  Starting on Saturday, April 23, at Waikiki Beach Walk, the event will continue on Thursday, April 28, at the International Marketplace, before culminating in a finale on Sunday, May 1, at the Royal Hawaiian Center.  SPAM® fans will be able to discover SPAM®-based menus starting from April 22.  There will also be SPAM® merchandise such as event T-shirts and other branded logo items available for purchase, as well as live entertainment and appearances by Spammy™ and friends to make this festival a fun lineup of shindigs.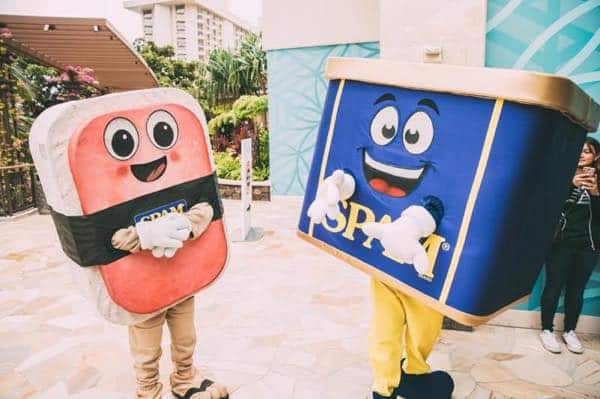 Participating restaurants and creatively crafted SPAM® menu items will be available at restaurants including Apetito Craft Pizza & Wine Bar, Moani Waikiki, Hideout at The Laylow, Mac 24/7, Musubi Café Iyasume, Skybox Taphouse, Shorefyre, Duke's Waikiki, and Hula Grill Waikiki.  Giovanni Pastrami announced an alluring SPAM® Katsu Loco Moco smothered in brown gravy with three eggs and a Teri Miso SPAM® Katsu Sandwich on brioche, with more to come.
The full roster of restaurants and menu offerings will be posted on the official website soon.
Click here for the official website:  https://spamjamhawaii.com/stages
So dine out and support Hawaii's local restaurants and community!  A portion of the proceeds from the festival will be donated to the Hawaii Foodbank, VASH, and the Waikiki Community Center.
With social gatherings starting to start up again, Waikiki SPAM JAM® Festival is certainly one of Hawaii's most anticipated events!