The wild Hawaiian chicken, which has a population base that could make it a strong contender as the next state bird, has a rich history in the islands.  Also known as moa, chickens are a symbol of resilience and adaptation as they have managed for centuries to survive predators, weather, and limited food supplies in the wild.  The Polynesian settlers brought domesticated chickens over with them, dating as early back as AD 400-800.  The chickens were kept for eggs and meat, but some escaped and were able to adapt to their new free surroundings, thriving as more agile, stronger, and disease-resilient creatures.  Chickens even made their way into Hawaiian folklore.  Chickens were once considered a delicacy and hunted for their meat. 
In Hawaii, the most popular chicken is huli huli chicken.  Huli, the Hawaiian word for "turn," had its start in 1954, when Ernest Morgado, a naval intelligence officer during World War II, and Mike Asagi, a poultry farmer, founded the Pacific Poultry Company.  At a meeting with farmers, Morgado and Asado barbecued a marinated chicken rotisserie style, which became widely popular.  
As immigrant cultures brought their unique preparation styles to Hawaii, locals now enjoy chicken in a variety of ways.  Here are a few spots to consider for your chicken wing fix, but take it to a global flavor level.
Meataly Boys
The roastery in the Waikiki Food Hall located on the third floor of the Royal Hawaiian Center serves a roasted chicken similar to a huli huli.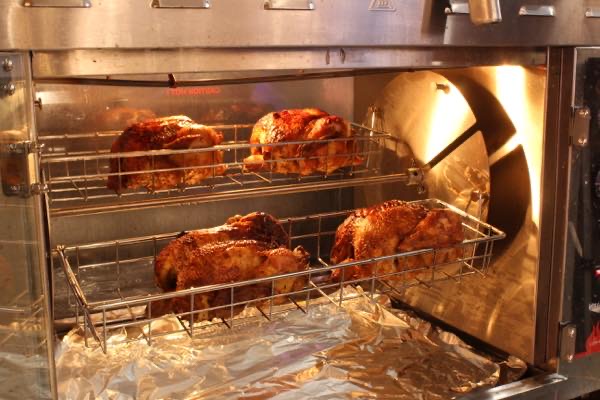 The chicken is served whole but for smaller eaters, a half chicken is also available, with wings of course.  The marinade is similar to a teriyaki and the plump juicy chicken is sprinkled with a little extra seasoning.  Served with fries, a salad, or rice, this is one of the closest local preparations of chicken available.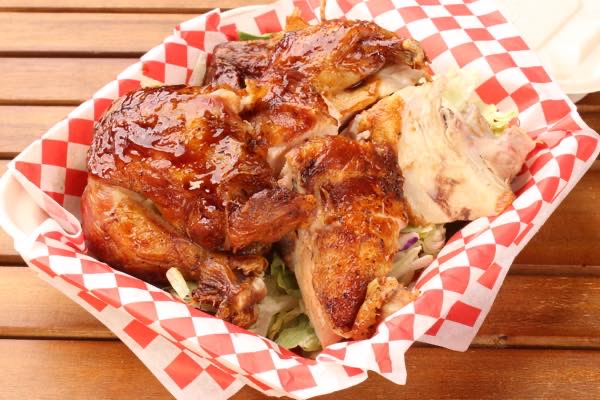 Meataly Boys >> Get a special offer!
Location: Royal Hawaiian Center Bldg C (Level 3) in Waikiki Food Hall Co.
2301 Kalakaua Ave.
*Take the escalator near the Cheesecake Factory Entrance to the third floor.
Hours: 11 am – 9 pm daily
Phone: (808) 376-0435
Chiba-ken
One method that Japanese prepare their chicken wings is yakitori style.  Chicken grilled over hot coals seasoned with nothing more than salt, or possibly a brush of tare (shoyu-based glaze), make for bites that go just as great with beer as Buffalo wings.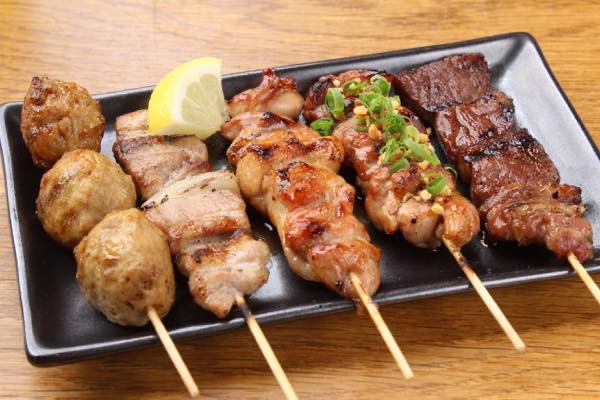 Chiba-ken offers a full lineup of yakitori chicken, along with pork and beef, but give the wings a try.  For $5 for two wings, it makes for an affordable bite worth sharing.
Chiba-ken >> Get a special offer!
Location: 468 Ena Rd.

Free Parking Available
Hours: 5:30 pm – 11 pm *Closed Mon, Happy Hour: 9 pm – Last
Phone:(808) 941-2800
Yi Xin Cafe
The Chinese have their version of fried chicken as well.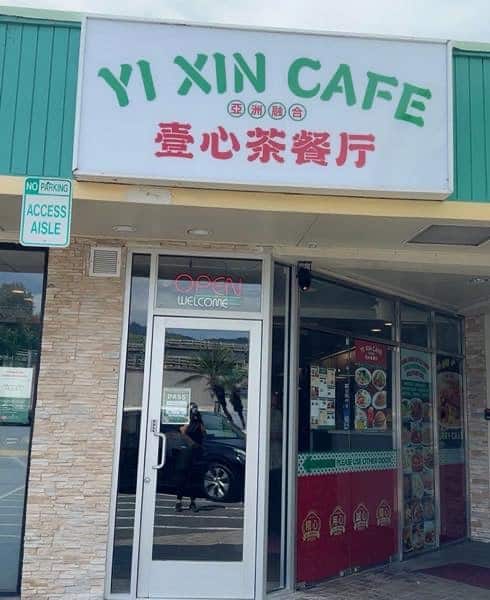 Most familiar with cha chaan teng (Hong Kong-style cafes) may have already tried fried chicken bathed in ham ha or haam ha (fermented shrimp paste) which imparts umami via a slightly fermented briny funk to chicken.  However, at Yi Xin Cafe, there is a salted egg yolk chicken that slathers a lovely sauce made from fermented egg yolks preserved in salt, producing a fried chicken wing that is creamy with robust salted notes.  One bite of these and any other fried chicken wing will never be the same.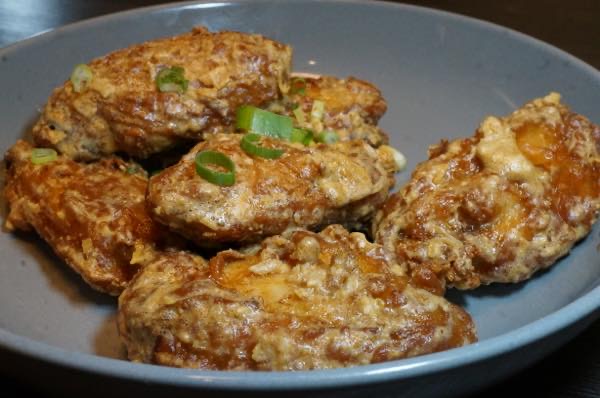 Yi Xin Cafe >> Get a special offer!
Location : 2919 Kapiolani Blvd. #218 (in Market City Shopping Center), B.Y.O.B
Hours: 10:30 am – 8:30 pm (Tue – Sun) *Closed Mon
Phone : (808) 738-0818
Thai Vientiane
Thai restaurants add fragrance in addition to the flavor of their fried chicken.  The recently opened Thai Vientiane creates Buffalo wings that marinate the chicken wings in a house-special sauce.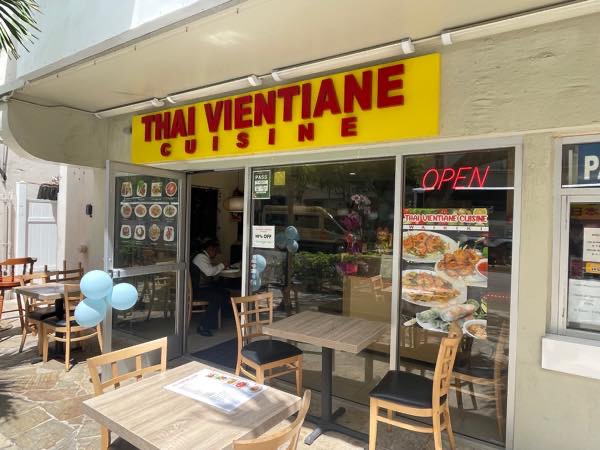 The chicken wings are battered and deep-fried to a golden brown and served with a sweet chili sauce that gives it an undeniable Southeast Asian twist.
Thai Vientiane >> Get a special offer!
Location: 339 Royal Hawaiian Ave.
Hours: 11 am – 10 pm daily
Phone : (808) 773 – 7001
bb.q Chicken 
We are not sure if K-pop helped to fuel the trend, but Korean fried chicken is certainly popular in Hawaii.  At bb.q Chicken, the chicken is prepared by incorporating the traditional Korean method.  Each wing is hand-brushed, hand-battered, and fried at lower temperatures for longer periods of time, eliciting a crispy texture that is crave-worthy.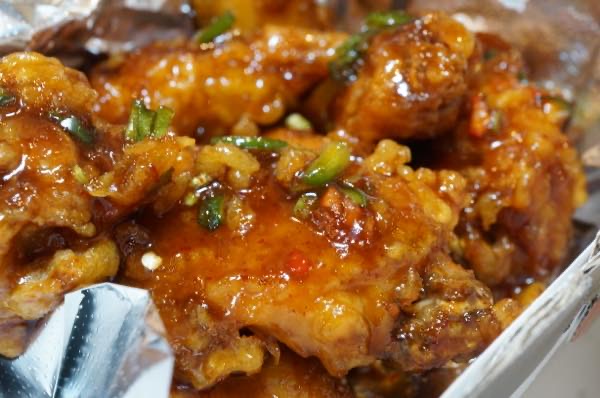 Toss the wings in one of the signature sauces–honey garlic, soy garlic, galbi, hot spicy, Gangnam style, and more– and create a fried chicken experience that will have you dancing like a K-pop star.  Well, maybe with just less rhythm.
bb.q Chicken
4210 Waialae Avenue, Honolulu, HI
Phone:  (808) 888-3532
Website:  https://bbdotqchickenhawaii.com/
Business hours:  Sun-Sat, 11:00 am – 9:00 pm
These chicken wing dishes all pair beautifully with some beer or even a Coke, so consider taking out orders from a few of them and making your own international pupu party.   And the best part is that not all of them are necessarily fried, so you can have some bites with a little less guilt.