A lot of restaurants on Oahu become popular based on a signature dish. These dishes are great no doubt – but it's always good to try the overlooked, somewhat hidden menu items on offer as well.  In that spirit, we're going over the overshadowed, hidden menu items just waiting to get in your belly. 
1) Fresh Bites 
2334 S King St, Honolulu, HI 96826
(808) 425-4574
Best known for their Egg Benedict variations and poke, Fresh Bites offers a variety of tasty menu items.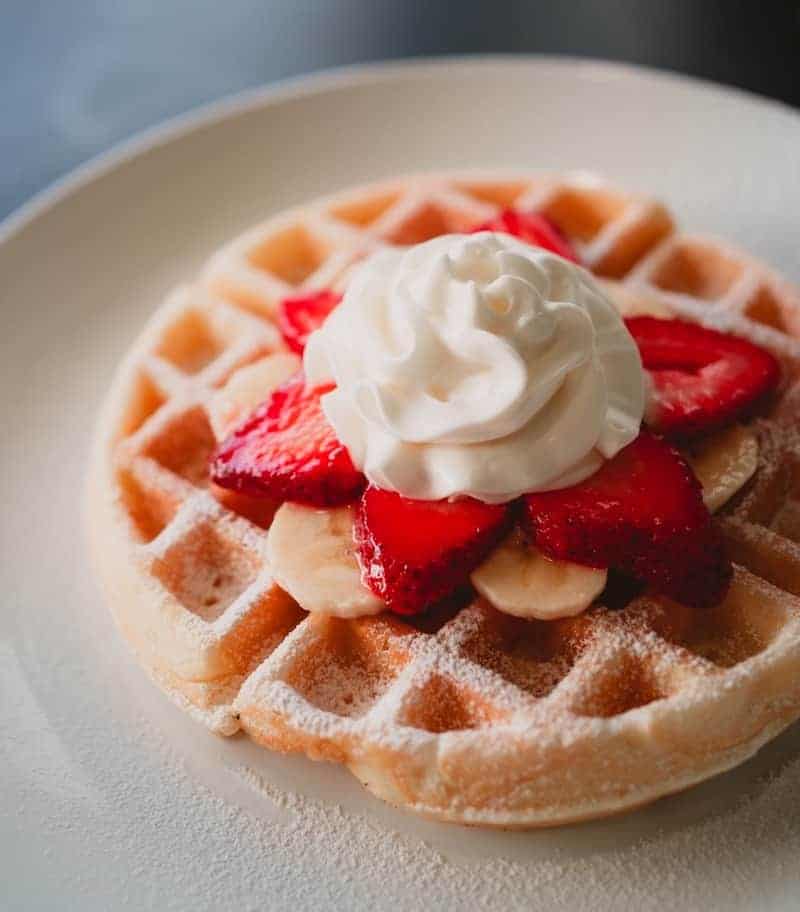 We were recently turned on to their mochi waffles, and we've fallen in love with their food all over again. Definitely give them a visit and try their  melt in your mouth mochi waffles for yourself!
2)Butcher & Bird
24 Coral St Ste 207, Honolulu, HI 96813
(808) 762-8095
Butcher and bird is a full service butcher and deli located in SALT Kaka'ako. Their popular burgers and deli items have been featured on TV, but we recommend trying the butcher side of the store as well.
We especially love their "All Flavors of Sausage" . Throw these babies on the grill and watch them burst with flavor. Take them to your next BBQ get together, we're sure your friends and family will love them. 
3)Hatsuhana Japanese Restaurant
2005 Kālia Rd, Honolulu, HI 96815
(808) 946-8287
Established in the Hilton Hawaiian Village in 1982, this authentic Japanese restaurant is best known for their wide variety of popular Japanese dishes.  For 40 years, they've been serving up delicious nigiri sushi, rolls, fresh sashimi and tempura.
As demand for takeout has increased due to the pandemic, they've introduced new menu items such as loco moco, mochiko chicken, and chicken katsu. You can enjoy your takeout outside on the terrace seating, or take it over to the Hilton lagoon and enjoy your meal by the water. 
4)Imanas-Tei
2626 S King St, Honolulu, HI 96826
(808) 941-2626
Imanas-Tei is another Japanese restaurant with a long history in Hawaii. For 20 years, they've been serving their customers in the Moiliili neighborhood.  Known for their sushi dishes, you can watch the sushi chefs prepare your meal at the sushi counter or have a great family meal at a table. 
We found out that they've recently started offering sukiyaki,  a traditional Japanese dish made of beef, veggies and tofu simmered in a soy based sweet sauce.  The beef they use is a high quality American wagyu, so you can't go wrong with this one. 
5)Hicraft Kitchen
516 Keawe St D, Honolulu, HI 96813
(808) 379-1842
Hicraft Kitchen is a popular NY style deli. As we don't get a lot of bread based dishes here on the islands, it's a great change of pace. Visit them in Kaka'ako and you'll enjoy freshly sliced local and imported meats on a variety of sandwiches and burgers. 
Sliced deli meat sandwiches are definitely popular here, but make sure to try the Shorty's Rib Sandwich. This hidden gem is one of the chef's favorites, and has been on the menu for 12 years!  We definitely recommend ordering one to savor during your visit. 
Make sure to check out our coupon page for deals on these great restaurants!