Making a bowl of noodles look taste-tempting is not very difficult.  Just the thought of ramen can make people crave the springy noodles in an alluring broth.  Throw in a noodle pull and voila!  You have a photo that will get everyone else craving that dish.  Here are a few noodle dishes that are even more photogenic than your average bowl or plate.
Fun Station's Flying Noodle
Fun Station takes its name from the Cantonese word for non-wheat noodles.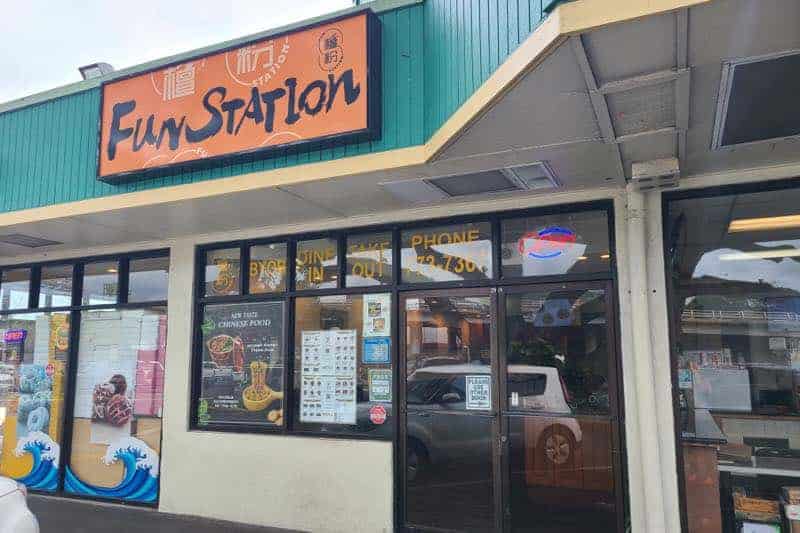 So, as can be expected, the eatery specializes in a variety of noodles, including rice noodles.  One of the noodle dishes to consider is the Scallion Minced Pork Mixed Sliced Noodle, and be sure to ask for the Flying Presentation.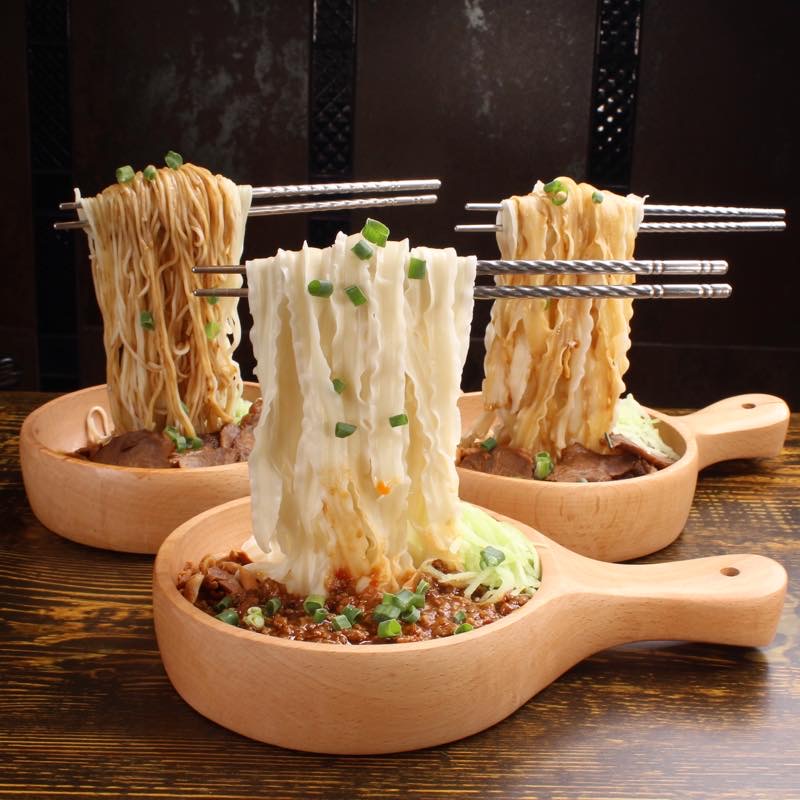 The noodles will come draped over a pair of chopsticks that appear to be levitating mid-air over a wooden basin.  It certainly is a visual you will want to capture with your camera, but do it quickly because the noodles will dry out.  Fortunately, they will still taste amazing.
Fun Station >> Get a special offer!
Location: 2919 Kapiolani Blvd. (Market City Shopping Center)


Free Parking Available! B.Y.O.B
Phone : (808) 773-7367
Hour: 11am – 10pm daily
Kamukura Ramen's Creamy Chicken Ramen
The popular ramen shop recently introduced a Creamy Chicken Ramen, which features chicken bathed in a creamy broth made with a blend of its signature Oishi Ramen soup with a touch of cream sauce.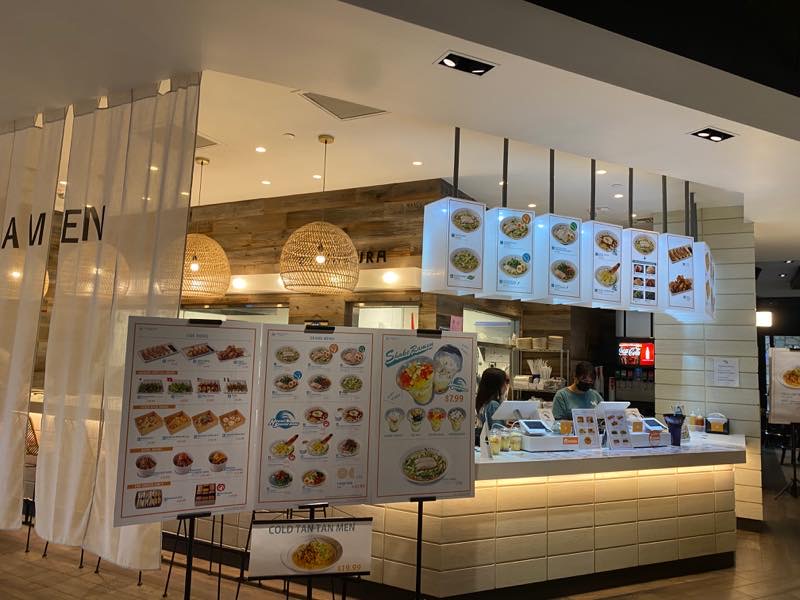 The decadent presentation is accented with white cabbage, pork, and some cheese sauce, which make for an unorthodox ramen presentation.  And then throw in some garlic bread for a truly unique experience…and photo!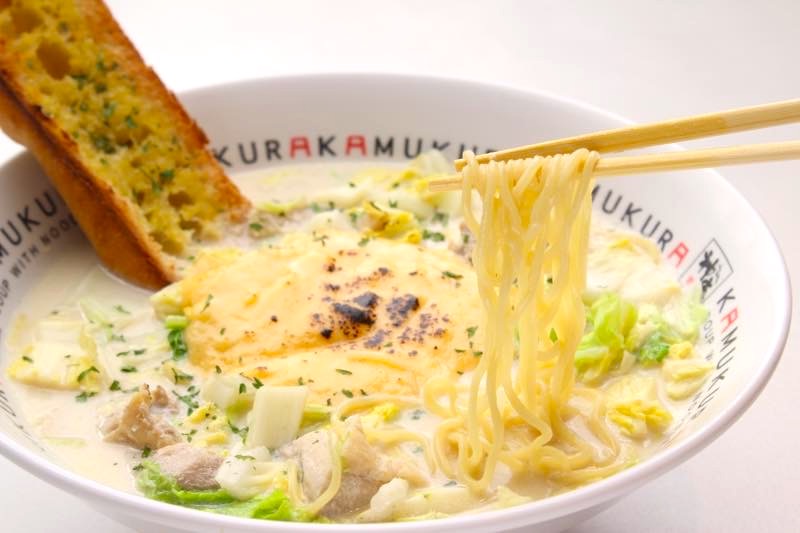 If you think that is starting to sound Italian, then consider the set which comes with "risotto."  After finishing off the noodles and accents, add a cup of cooked rice and some cheese sauce to make a porridge that bears a slight resemblance to risotto.
Kamukura Ramen >> Get a special offer!
Location: The Lanai Food Court,
Ala Moana Center 2F (Macy's side)
Phone: (808)400-0705
Hours: 9am-8pm (Mon-Thu until 7:30pm)


 Parking Available !
Kamitoku Ramen's Beefy King
Beef bone or gyu-kotsu broths for ramen are already pretty unique, but when you mega-size the signature Beefy Wild to a Beefy King, you will discover a generously-portioned bowl of noodles that you will want your camera to feast on first.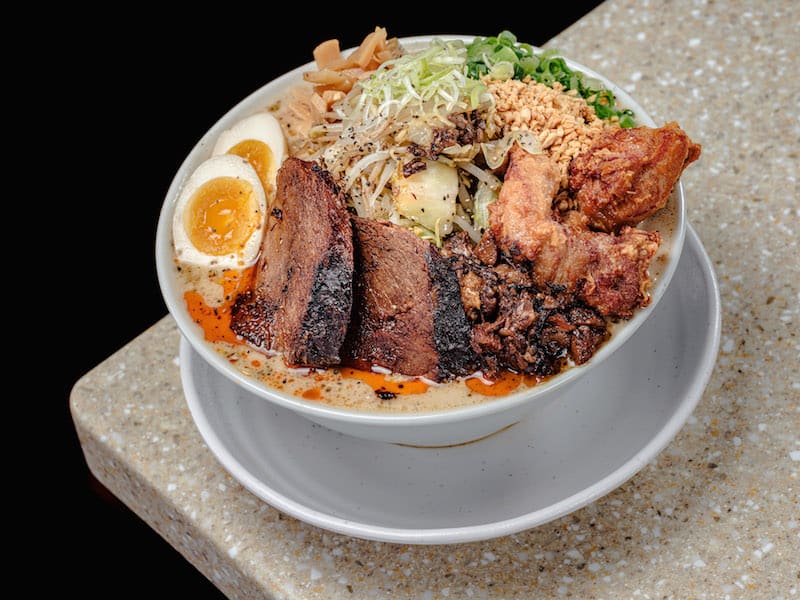 Take noodles and submerge them in a rich, creamy broth made from beef bones boiled down for an entire day to extract all the umami.  Then load on top of that a mountain of beef char siu, back creamy fat, marinated boiled eggs, garlic chips, bean sprouts, bamboo shoots, green onions, cabbage, black pepper, red chili pepper threads, and a drizzle of flavored oil, and you have a photographable bowl of eating contest proportions.  Anyone who can finish this monolithic ramen will certainly rule the day.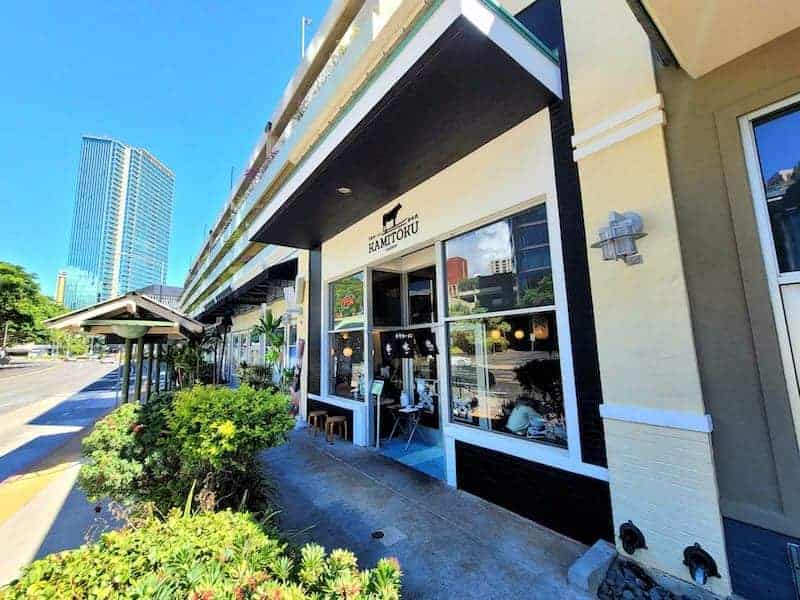 Kamitoku Ramen >> Get a special offer!
Location: 1200 Ala Moana Blvd. Suite 657
Hours: 11am – 2:30pm Last Call, 5pm – 9:30pm Last Call (Mon – Sat), 5pm – 8:30pm Last Call (Sun)
*Store hours subject to change.
Phone: (808) 784-0292
Kaimuki Shokudo's Saba Soba
Kaimuki's newest noodle shop serving breakfast, lunch, and dinner, has a Saba Soba that makes it certainly unique.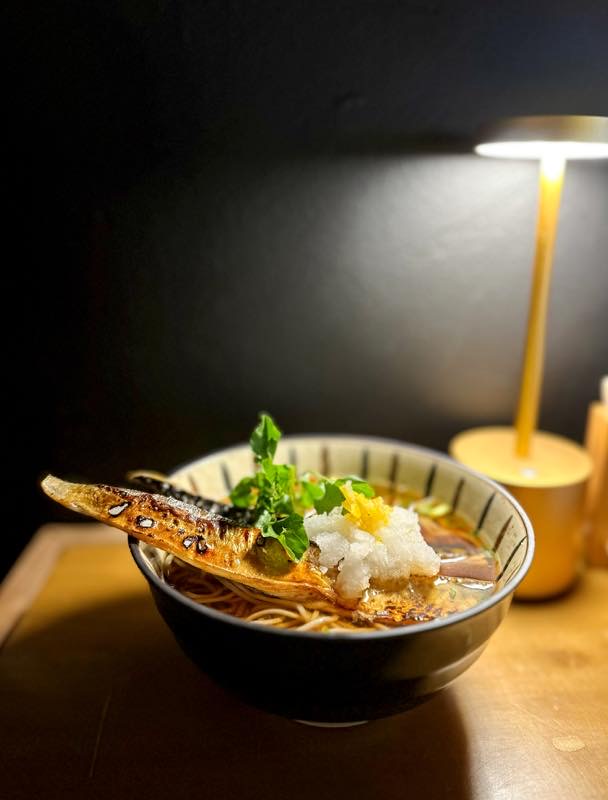 Served hot or cold, the Saba Soba is something not often found in other Japanese noodle shops.  Both versions feature a blue mackerel filet over buckwheat noodles in a comforting bowl of aromatic dashi scented with soy and fish flakes.  The photos will not lie!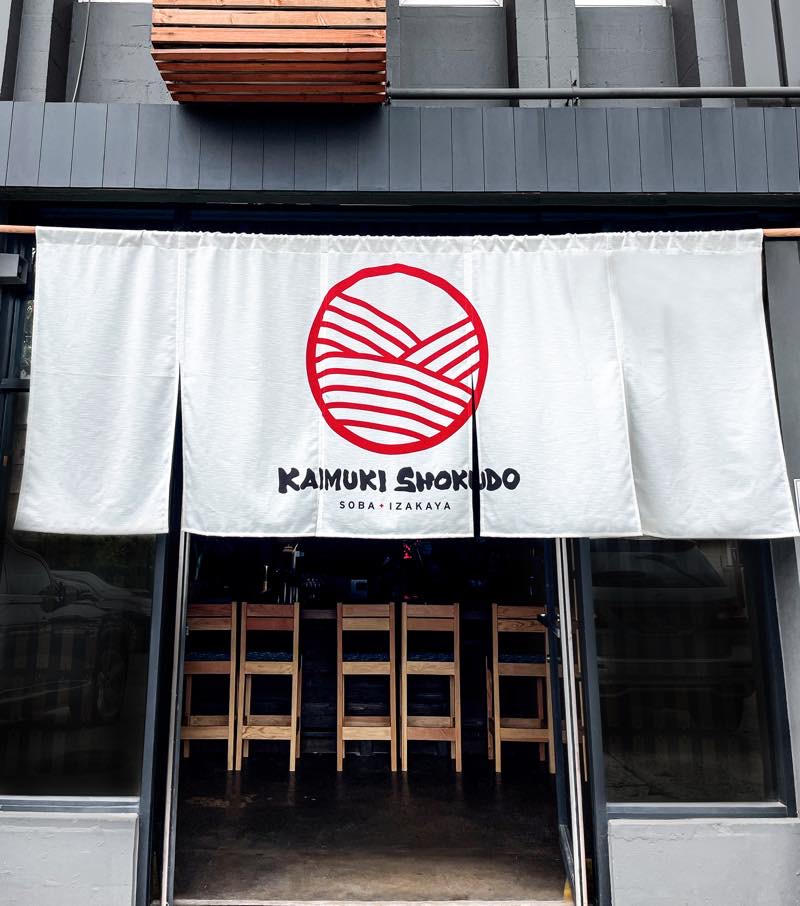 Kaimuki Shokudo >> Get a special offer!
Location: 1127 11th Ave.
Hours: 10:30am – 2:30pm ( Thu – Mon ), 5pm – 12pm ( Mon, Thu, Sun ), Until 1am ( Fri and Sat ) 
Phone: (808)367-0966
Tsuru Ton Tan's Truffle & Crab Cream Udon
Ramen seems to steal the stage when it comes to Japanese noodles, but udon certainly has its place among some people's favorites.  The chewy wheat flour noodles come in a variety of soups that hold up to the weighty, plump qualities.  While most traditional udon come in lighter, soy-based broths, one of the more unique presentations at Tsuru Ton Tan is the Truffle & Crab Cream Udon.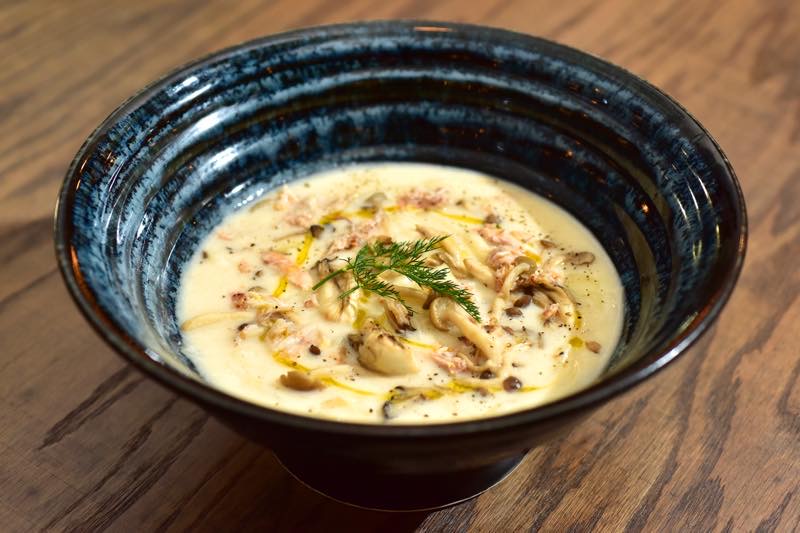 This version immerses udon noodles made fresh daily in a creamy chicken-based broth garnished with slices of maitake mushrooms, real crab meat, black pepper, and finished with truffle oil and green onions for a briny, earthy delight.  For those who still prefer to have thinner noodles, Tsuru Ton tan does offer udon noodles that are more slender cut.  Just post one picture of this decadent take on udon and people will be salivating.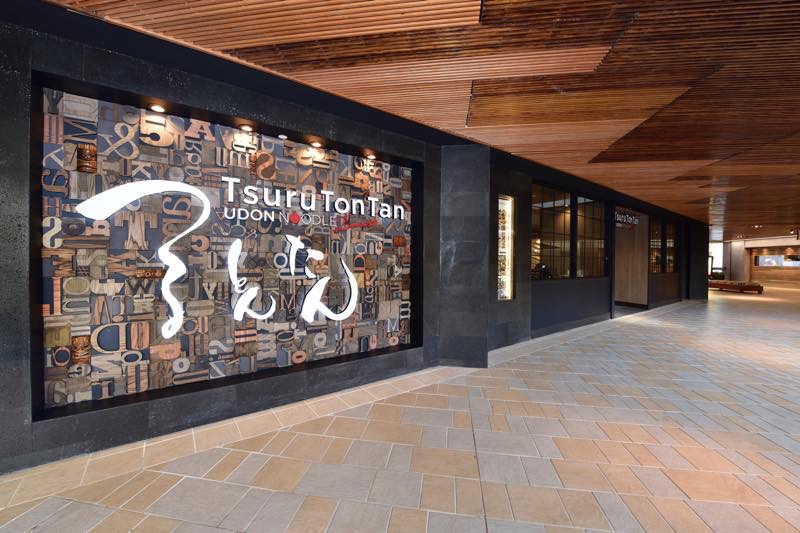 Tsuru Ton Tan >> Get a special offer!
Location: 2233 Kalakaua Ave. B310, Honolulu, HI
Royal Hawaiian Center 3F
Hours: 11am – 9pm daily *HAPPY HOUR: 11 am – 2 pm, 4:30 pm – 5:30 pm daily
Phone:(808) 888-8559


We hope that you discover the next supermodel bowl of noodles among our recommendations.  However, always remember that although you want to stage the photo with proper lighting and backdrops, the noodles just take minutes to start becoming soggy.  We get it that the camera has to eat first, but chefs want your palates to enjoy the noodles in their optimal states too!