Another three-day weekend is almost upon us.  While going to the beach, picnicking at a nearby park, or leisurely shopping at the mall are more of the common activities, here are a few alternative ideas that will help you make the most of your holiday weekend.
Lani Lea Flight School & Sky Tours
Take a tour of Hawaii from the sky.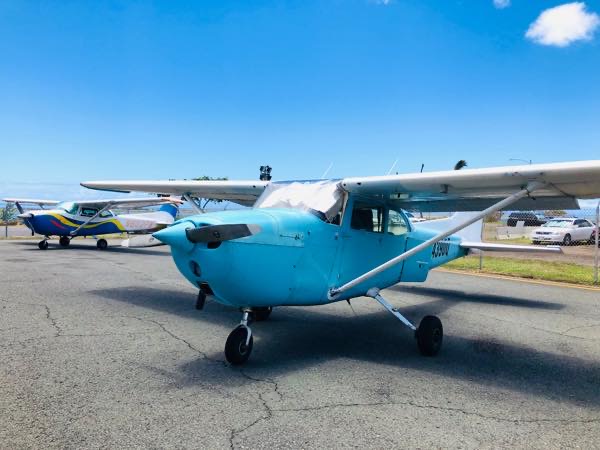 Experience a bird's eye view of the island's natural beauty with awe-inspiring sunsets, stretches of white sand beaches lining the cerulean sea, lush waterfalls cascading down the mountains, some of the highest sea cliffs in the world, different vantage points of Diamond Head, and if you are lucky, some migrating whales breaching out of the water.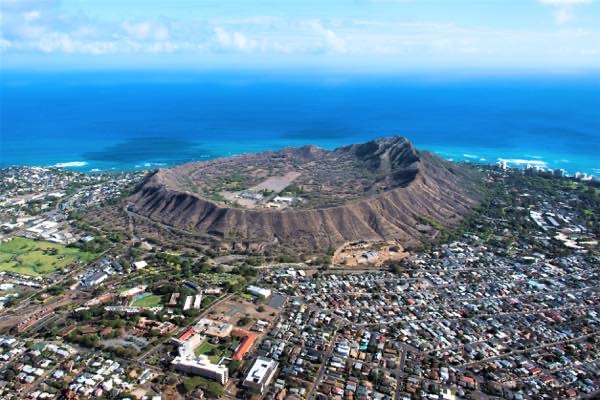 Soar above the island in a Cessna and see Oahu in ways that many have yet to enjoy!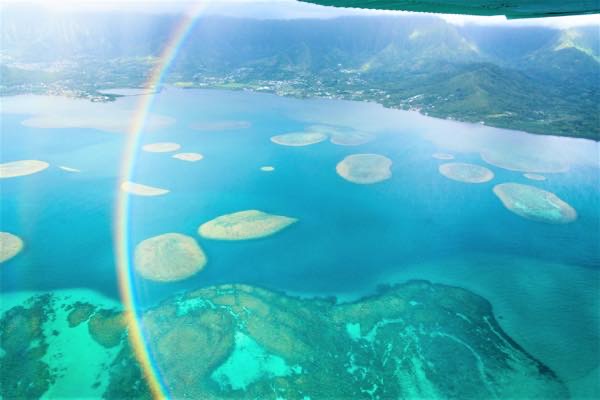 Lani Lea Flight School & Sky Tours
(808)839-6000
or e-mail: [email protected]
Location: 134 Nakolo Place.
Office Hours: 9 am – 5 pm *Closed Sun
Flight Hours: 10 am – 4 pm *Closed Sun
*Exciting 1 hour route!
HiBus Trolley Hawaii
Whether or not you are a beginner or an expert, the 0.8-mile hike from the trailhead to the summit of Diamond Head Rewards may be steep and strenuous.  However, the reward for ascending the 560 feet is a magnificent view of Waikiki and the neighboring areas.
One way to get there is with HiBus Trolley Hawaii, which offers five different lines, including a Kahala, Diamond Head, Ala Moana, Downtown, and Shopping Route.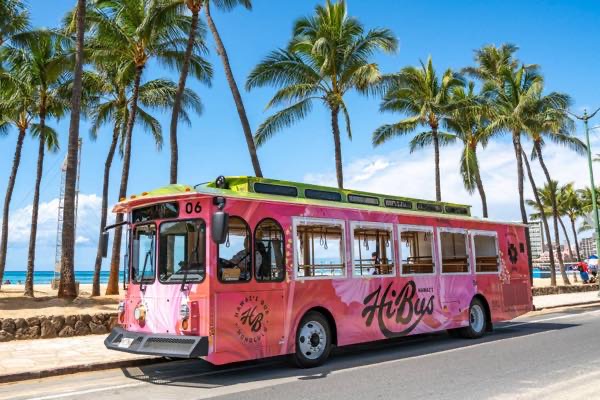 The Kahala Route has a stop along Monsarrat, a short distance away from the entrance to the crater, but the Diamond Head Route goes right in there for those who only want to hike the crater itself.  Unlimited rides on all routes are available with one-day, four-day, and seven-day passes that start from $30.  That way, you can get a nice tour around Honolulu with some shopping after you get your morning workout.
HiBus Trolley Hawaii
5 Routes Unlimited Boarding!
ALA MOANA Route
DOWNTOWN Route
SHOPPING Route
KAHALA Route
DIAMOND HEAD Route
Nui Tours
Nui Tours exposes its customers to amazing tours and interactive activities throughout the islands.  With an office on Oahu in Waikiki, the company employs the most experienced, friendly local guides on the islands, so why not take a tour of Pearl Harbor?  With the Grand Pearl Harbor Tour, customers are able to enjoy guided tours of the USS Arizona Memorial, along with other points of interest related to Pearl Harbor.
Starting from just $119 per person, round trip transportation and snacks and beverages are included, as well as a special bonus–a memorable city tour of Iolani Palace, King Kamehameha Statue, Hawaii State Capitol, Kawaiahao Church, the Mission Houses, and Aloha Tower.  
Nui Tours
Lonohana Estate Chocolate
Tours do not only mean a lot of walking or being outdoors.  For something a little more leisurely, consider a 90-minute tour and tasting of the chocolate at Lonohana Estate Chocolate, which prides itself on its chocolate grown on the North Shore and handcrafted right here in Hawaii.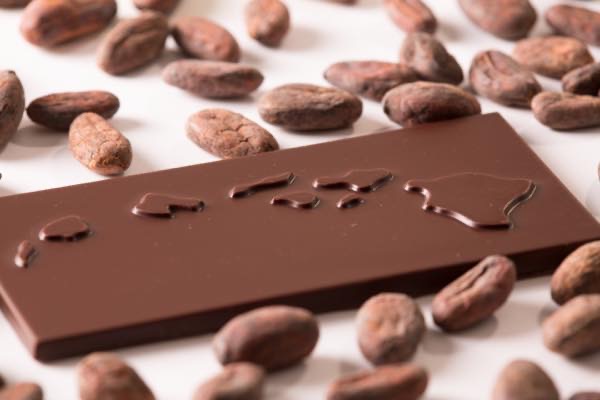 Take a behind-the-scenes look via an interactive and highly educational walking tour in the renovated 1930s Art Deco movie theater-turned-chocolate factory.  Witness vintage chocolate-making machines, some over 100 years old, working alongside state-of-the-art equipment.  Learn how every stage of the production, from seed to bar.  Then fully appreciate the flavors of the award-winning chocolate bars in the 1930s-era lounge, as you then choose to shop for chocolates at a discount with options for shipping them directly to your home.  Tours are available on Fridays and Saturdays at 11:00 a.m. and 2:30 p.m., with a 12-person maximum.  If you have children under 8 years old or do not have the time for a full tour at the designated days and hours, simply head over for a tasting of a few samples of the current releases.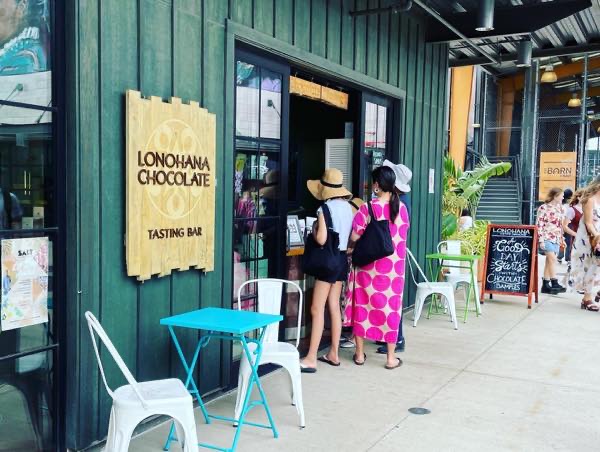 Lonohana Estate Chocolate
Location: Salt at Our Kaka'ako 324 Coral St. #104a 
Hours: 10 am – 5 pm (Mon-Wed), 10 am – 6:30 pm (Thu – Sun)
Phone : (808) 260 – 1151
The beauty of a three-day weekend means you can do some of these activities and still have time for a barbecue or picnic at the beach.  How will you spend those cherished 72 hours?