Time is running out with Father's Day coming up over the weekend.  Many fathers are simple, such that purchasing a gift or finding a suitable celebratory meal could be a challenge.  This list elevates the experience beyond buying him a polo shirt or taking him out to a hearty steak dinner.
Rye Now, Play Later at Tommy Bahama Restaurant & Bar
While beer seems to be the beverage of choice for most patriarchs, it lacks that special zhuzh.  If your father is also into whiskeys, consider enhancing the meal at Tommy Bahama Restaurant & Bar via its Rye Now, Play Later, an innovative take on the classic old-fashioned cocktail.  Incorporating the Tommy Bahama Rye which is blended with rum for an intriguingly unique flavor that steers away from pepper and spice, the seductively smooth cocktail expresses nutty and sweet layers with subtle smoky aromatics imparted by pecan wood chips.  It is $17.50 on the menu in celebration of Father's Day.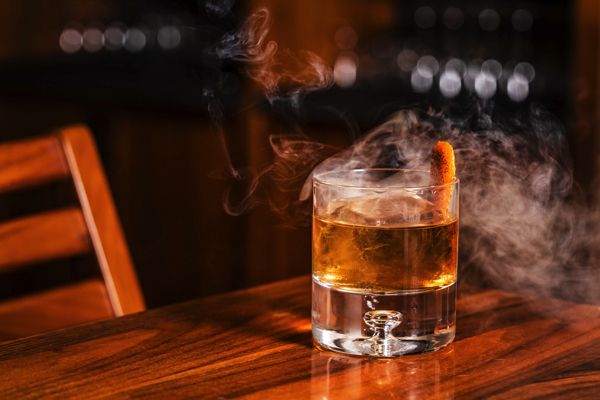 Tommy Bahama Restaurant & Bar
298 Beach Walk, Honolulu, HI
Phone:  (808) 923-8785
Sun-Sat, 2:00pm – 9:00 pm
Rum from Koloa Rum Company
Koloa Rum Company, an award-winning craft distillery known for its premium rums hailing from the island of Kauai, offers eight bottle flavors–White, Gold, Dark, Spice, Coconut, Cacao, Coffee, and the Single-Barrel Kauai Reserve Aged Rum.  These may make for perfect gifts for that father who thinks he has an innate ability to craft spectacular cocktails.  So whether he is a master mixologist or just a mad scientist, consider the gift of a versatile staple that he is able to play with. After all, the rums are readily available in just about any supermarket or liquor store in Hawaii.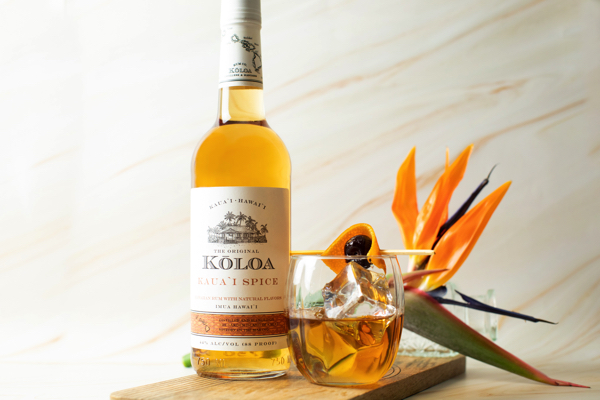 Koloa Rum Company
3-2087 Kaumualii Highway, Lihue, Kauai, HI
Phone:  (808) 246-8900
Mon-Sat, 10:00am – 5:00pm
Dinner and a Show at Chef Chai
A meal prepared by Chef Chai Chaowasaree never disappoints, so a three-course meal and live entertainment featuring local musician Melveen Leed for just $125 is a deal.  The dinner starts off with an appetizer sampler of fresh ahi tartare in a mini waffle cone, chicken satay with Thai peanut sauce, salmon roulade with cream cheese and crabmeat, kataifi and macadamia nut-crusted jumbo prawns, smoked duck taco with fresh mango salsa. Next, a choice of entree includes roasted prime ribs of beef, Mongolian-style lamb chops with brandy demi, miso sea bass with steamed coconut milk ginger brown rice, spiny lobster tail with drawn butter ($10 extra), or a vegetarian terrine with Thai green curry sauce.  Finally, dessert includes options such as a heart-shaped white chocolate gelato with raspberry guava puree, coconut cake with Tahitian vanilla creme Anglaise, Waialua chocolate lava cake with fresh berries, or a coffee creme brulee.  Then, enjoy the performance by local diva, Melveen Leed.  Dinner seatings are from 4:00 – 4:30 p.m. and then from 7:00 – 7:30 p.m. on Saturday, June 17, and Sunday, June 18.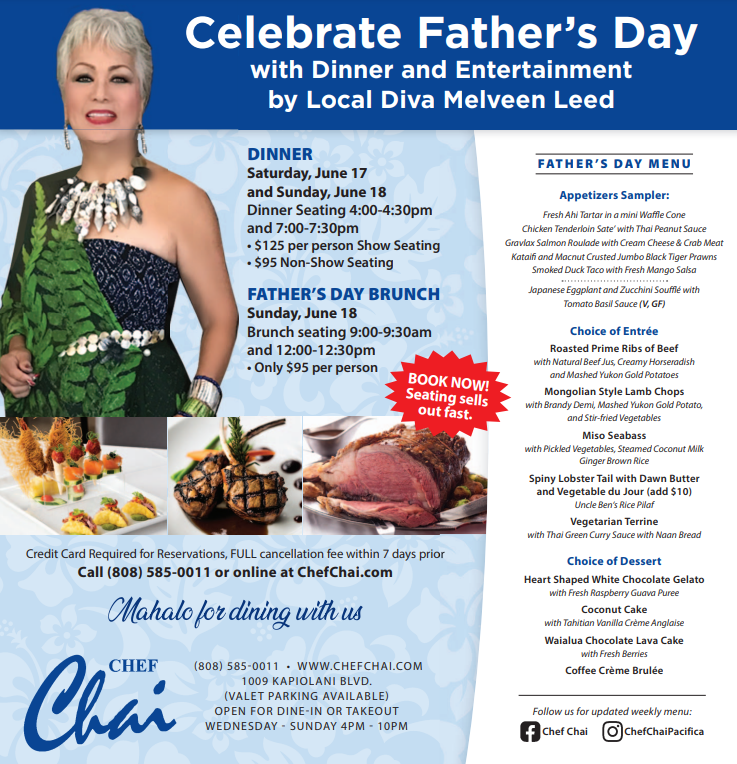 Chef Chai
1009 Kapiolani Blvd., Honolulu, HI
Phone:  (808) 585-0011
Wed-Sun, 4:00pm – 10:00pm
Family Paella from UMI by Vikram Garg
One of Honolulu's newest restaurants is featuring a takeout family paella for Father's Day.  For those planning a quiet dinner at home with minimal prep and cooking, or for those considering a lavish meal for grilling at the beach, this menu may fit the bill.  The meal that serves 5-7 people for $450 ($65-90 per person) includes the luxuries of a koji-aged prime ribeye steak with soy pepper sauce, either raw or cooked.  The seafood paella is the main attraction, accompanied by a flavorful garlic aioli.  Sides include an arugula salad with tamarind vinaigrette, Japanese-style potato, and cucumber salad, marinated tomato with bonito flakes and onion dressing, and a chocolate bourbon mousse with milk chocolate crunch to boot.  Pickup will be on Sunday, June 18, between 12:00 noon and 2:00 p.m.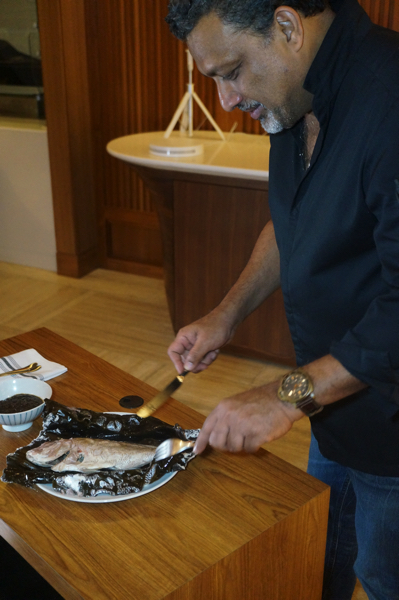 UMI by Vikram Garg
2233 Helumoa Road, Honolulu, HI
Phone:  (808) 744-4244
Mon & Tue, 7:00am – 11:00am; Wed-Sun, 7:00am – 11:00am, 5:30am – 10:00pm
Three Nights of Celebration at StripSteak, A Michael Mina Restaurant
Having a tough time booking a steakhouse on Sunday?  StripSteak, A Michael Mina Restaurant is extending its Father's Day celebration to include Friday and Saturday.  For three nights, enjoy a Surf & Turf Special featuring an 8-ounce center-cut filet mignon and broiled lobster tail with butter-whipped potatoes, summer vegetables, lobster cream, and Pinot Noir reduction for just $95.  Reservations are accepted between 5:00 and 9:00 p.m. between June 16 to 18.
StripSteak, A Michael Mina Restaurant
2330 Kalakaua Avenue Suite 330, Honolulu, HI
Phone:  (808) 896-2545
Sun-Sat, 5:00pm – 9:00pm
Hopefully, these ideas will help you celebrate that special guy in your life.  And with mostly meat and booze as options, you know you won't go wrong.