Social media has seen its fair share of captivatingly trendy cuisine.  Mexican birria, Dalgona candy, Korean corn dogs, and ah yes, the ramen burger… these food crazes certainly made for great mukbang (social eating) videos earning influencers millions of views on Instagram and Tik Tok.  But how about Japan's take on the sandwich?
About a year after Japan witnessed the rise of fruit sandos, these juicy and sweet sandwiches migrated to Hawaii as a persisting trend.  (Of course, everything seems suspended in time with this pandemic, especially in Hawaii.)  Swapping out meats, eggs, and vegetables bathed in mustard or mayonnaise for juicy berries—including grapes and kiwi, or citrus, or maybe even bromeliads (pineapples, to be exact) nestled in clouds of whipped cream, these sandwiches incorporating two pillowy slices of Japanese milk bread are still trending on social media for their kawaii-grade cuteness or vibrantly-colored appeal.
Here are three of our favorite spots for fruit sandos in Hawaii.  But don't forget to photograph them first!
Island Banana Juice
This banana juice and fruit sandwich specialty vendor is found at various farmers' markets.  As with all fruit sandwiches, theirs are beautifully chromatic and filled with luscious cream.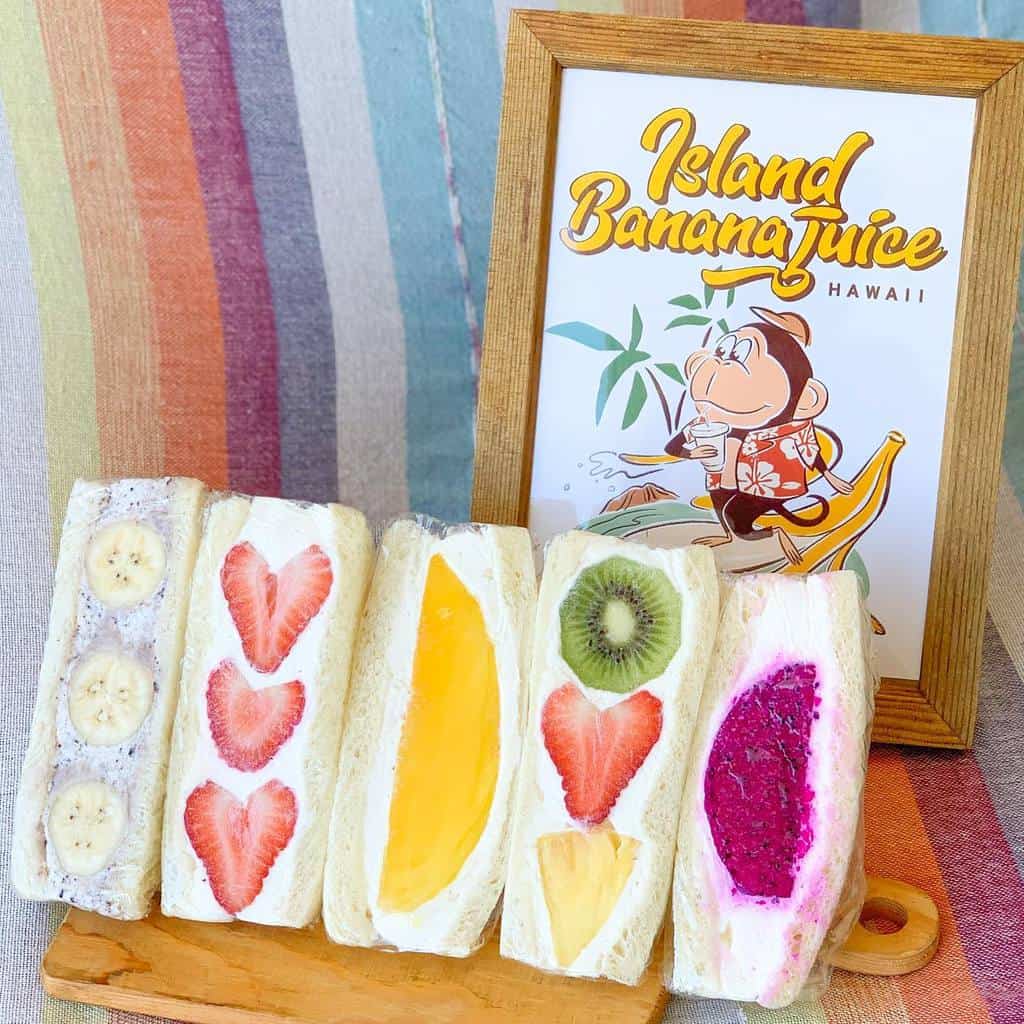 Do note that these bocadillos are extremely popular and tend to sell out in a matter of hours at the market, so be sure to get there early.  And can you think of a better way to wash them down than with a serving of banana juice?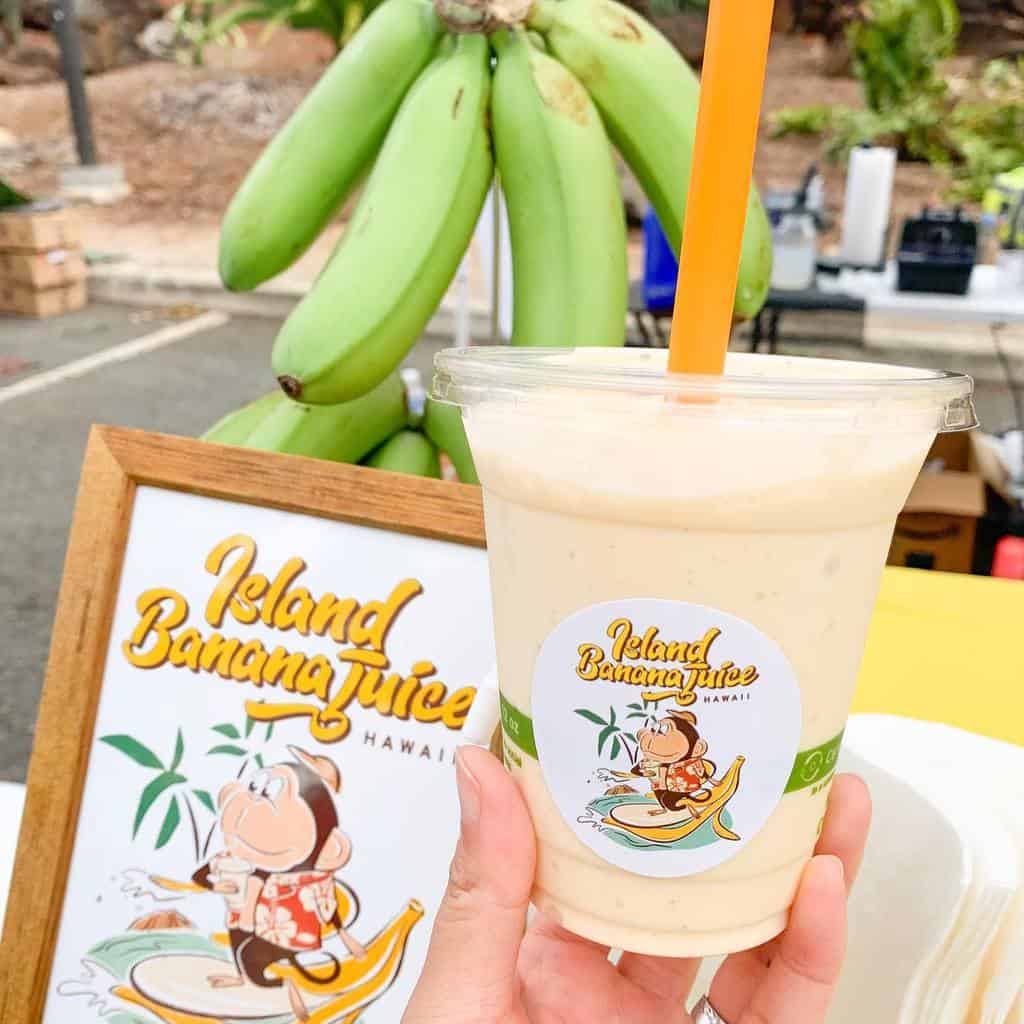 Made from 100% organic Hawaiian bananas, the beverage naturally sweet without the addition of sugar, making it a hit among kids.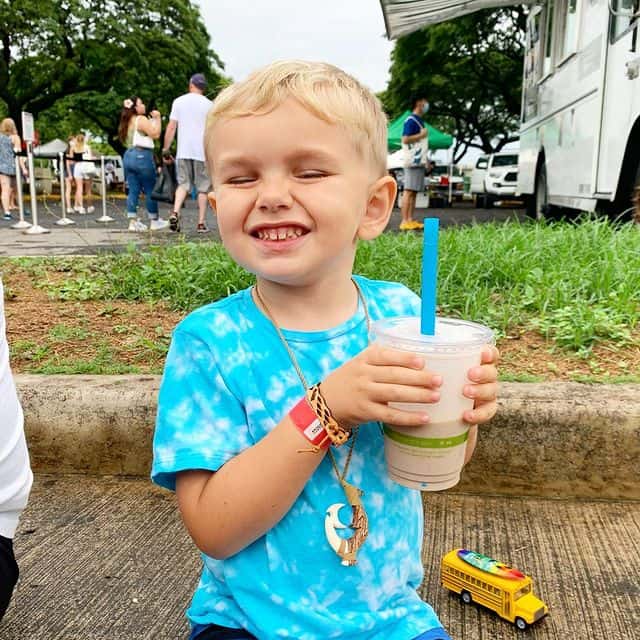 For a dessert experience, consider the Ultimate Banana Juice, which resembles a shake but is made with chilled banana juice being topped with an Oreo, a drizzle of chocolate sauce, and a scattering of colorful sprinkles.  This recent addition to the menu is a must for those seeking to satisfy their sweet tooth.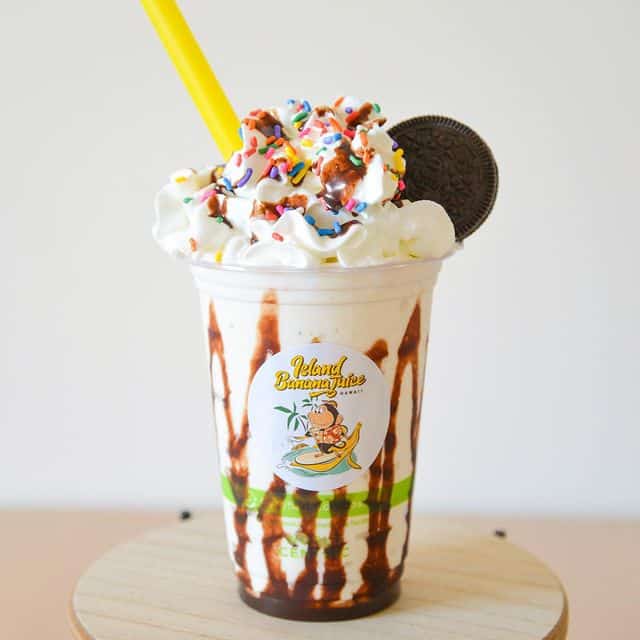 Island Banana Juice
https://www.instagram.com/island_banana_juice/
Guru Guru Kitchen
These fruit sandos, which may be ordered in advance through the Instagram DMs to @gurugurukitchen_sandos, are available for pickup on Tuesdays near Starbucks in Manoa, and on Fridays at Up Roll Café in Honolulu.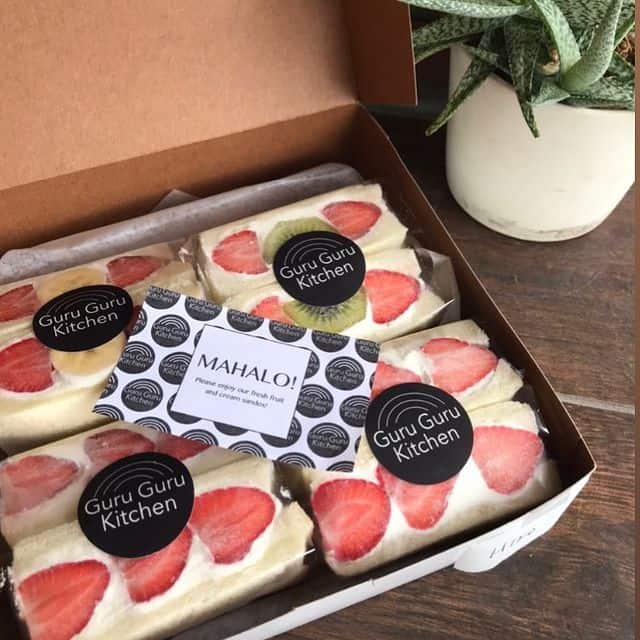 Some different variations feature fruits nestled in fresh chocolate cream or coffee cream, including one version with matcha cream & azuki beans.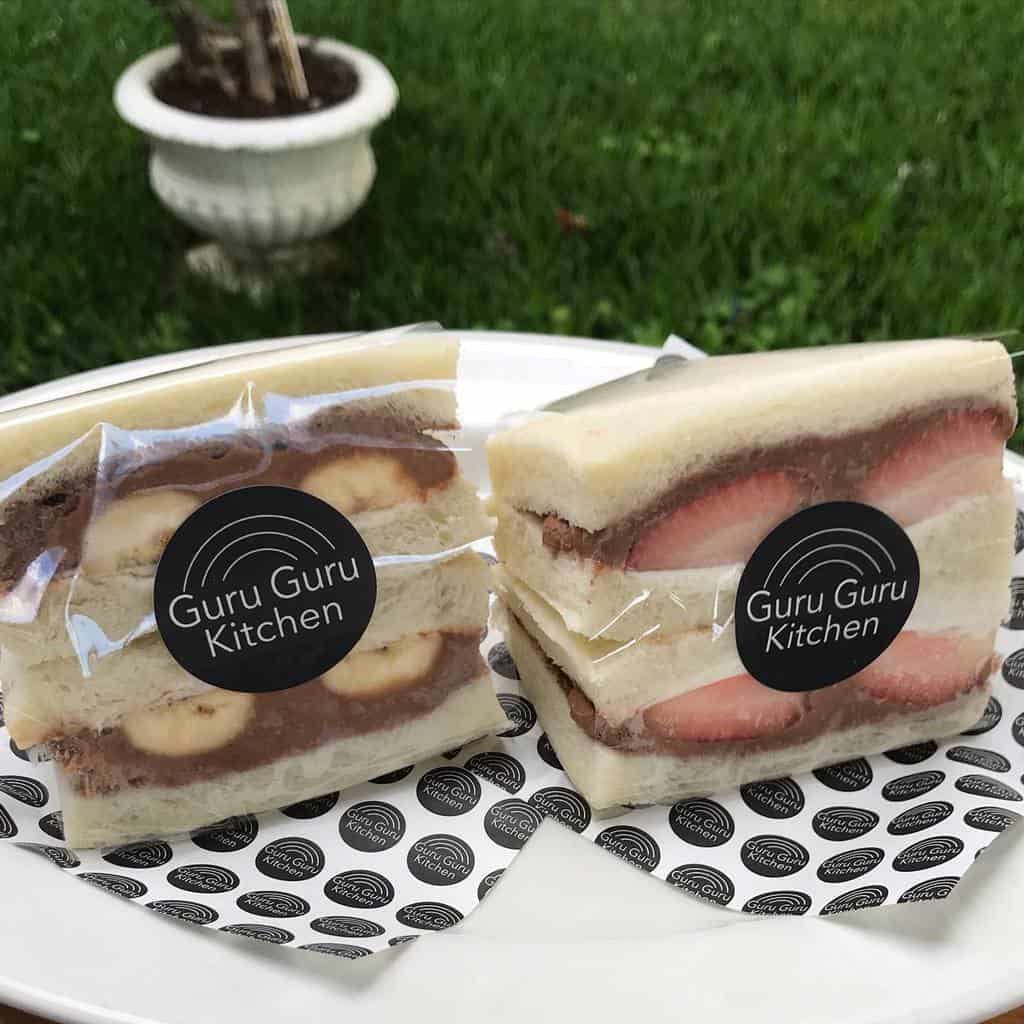 And what happens to those inedible crusts?  Here, crusts are repurposed as Japanese-style butter-sugar rusks, transforming what many consider undesirable hardened bread exteriors into a snack worthy of being purchased a souvenir gift.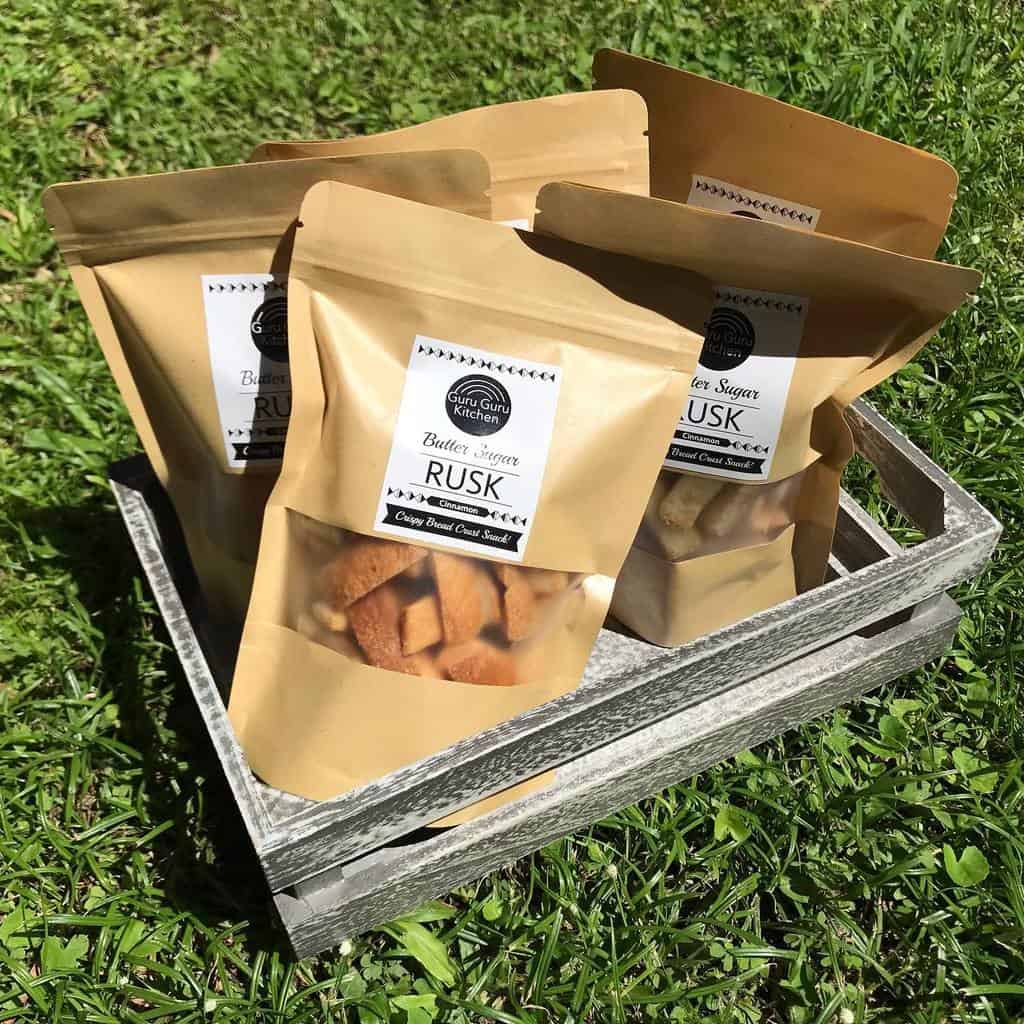 Guru Guru Kitchen
https://www.instagram.com/gurugurukitchen_sandos/
Coco Bloom Kitchen
Coco Bloom Kitchen is a little unassuming cafe in Kaimuki that focuses on organic and local fresh ingredients.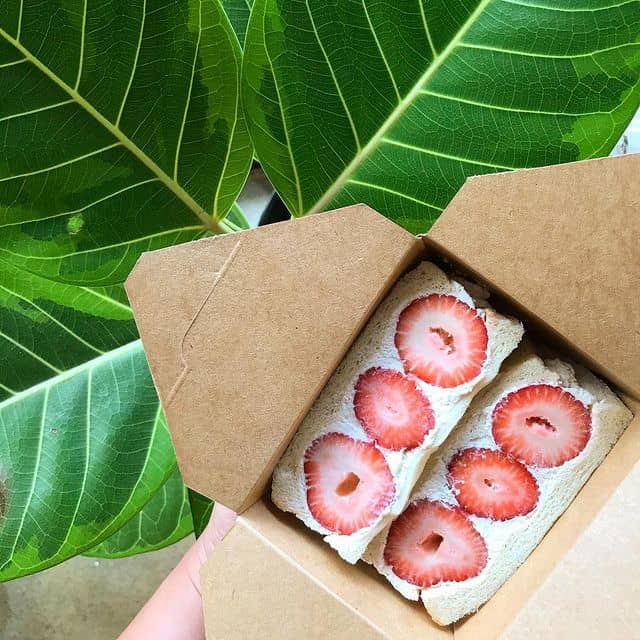 The fruit sandwiches at this hidden gem are made with fresh organic fruit and homemade whipped cream tempered in sweetness.  While this eatery is most known for its gorgeous lunch boxes, healthful salads, and acai bowls, fruit sandos have gravitated up to the top of the list.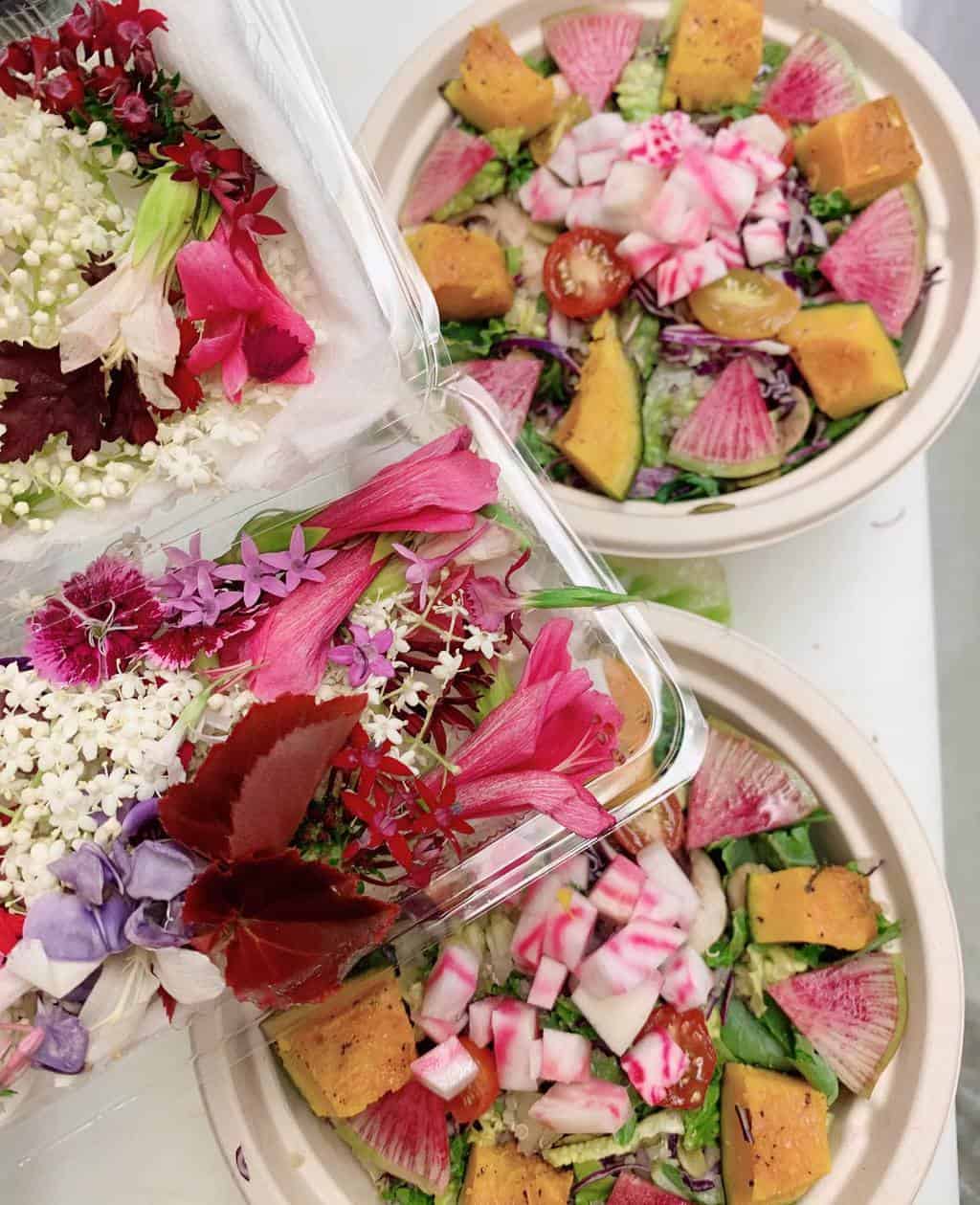 Vegan menus and gluten-free options are available as well for those opting for something other than a fruit sando.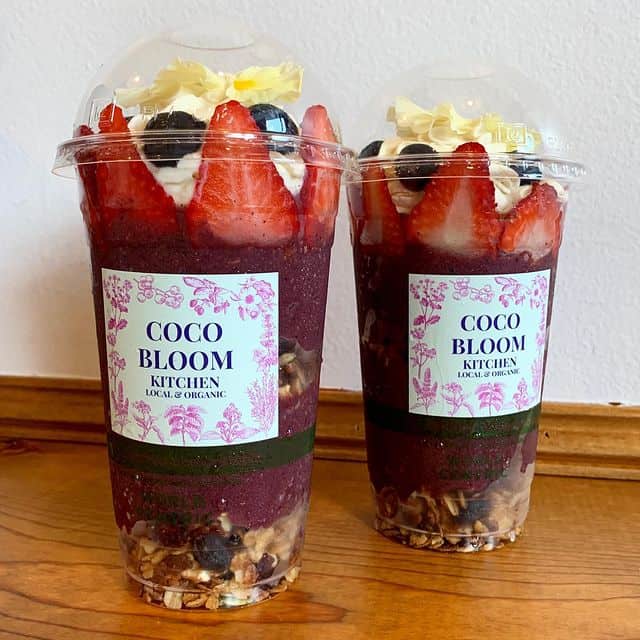 Coco Bloom Kitchen
3221 Waialae Ave, Suite A3
(808)784-0206
MON- SAT 10am – 3pm
https://www.instagram.com/cocobloomkitchen/
While the trend has yet to take off in the United States, these Japanese treats are certainly holding steady in Hawaii as an Instagrammable snack worth a try.  Take a snapshot and then a bite to see why these captivating beauties are worth showing off.