The Year of the Rabbit is hopping in soon, with the Lunar New Year taking place on Sunday, January 22.  Streets in Chinatown and various shopping centers already have their red lanterns up, and people are flocking to get their share of lucky foods.  Here is a list of dining spots where you may indulge in fortune-attracting dishes::
1) Mian
Noodles, which symbolize longevity, are the most common dishes to find around town, and Mian specializes in them.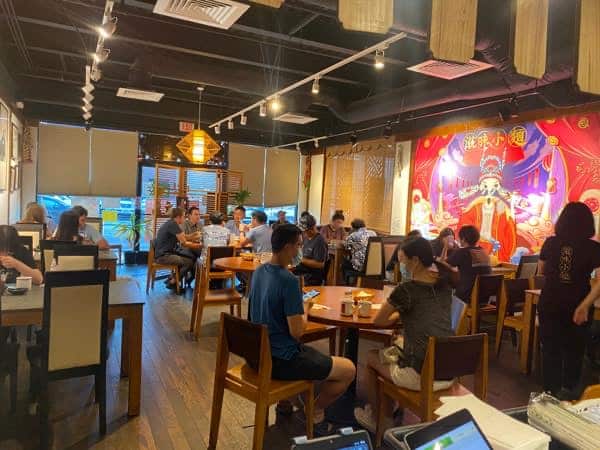 Named after the eponymous dish, Mian serves a variety of Sichuan noodles, with and without soup.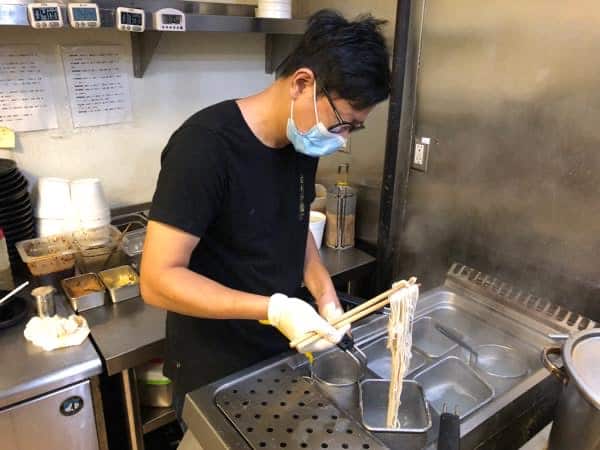 Consider the Zhajiang Noodles with Peas (dry noodles with ground pork, peas, bok choy, and a fried egg), the Clear Broth Zhajiang Noodles (noodles in a pork bone and soy sauce-based broth topped with ground pork seasoned with sesame and bok choy), the spicy Spare Ribs Noodle (crimson broth of chile with tender spare ribs topping the rice noodles), or the Sichuan Cold Noodles (chilled noodles topped with pepper oil, Sichuan peppercorns, sesame paste, cucumbers and bok choy).  Remember, the longer the noodles, the better!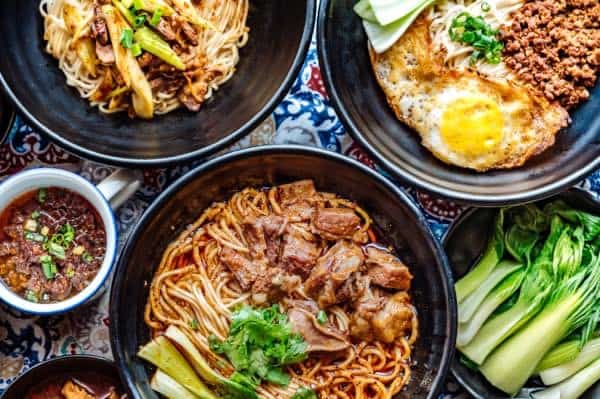 Mian >> Get a special offer!
808 Sheridan St. #105 *808 Center 1F (Nearby Walmart)
Phone: (808)589-1118
Lunch : 11am – 3pm, Dinner : 5pm – 9pm daily
2) Chengdu Taste
The older sister restaurant to Mian, Chengdu Taste also features a number of noodle dishes, such as the Soup Noodle with Mixed Sauce topped with ground beef or the Flavored Spicy Beef Noodle in piquantly red broth, along with other luck-drawing dishes.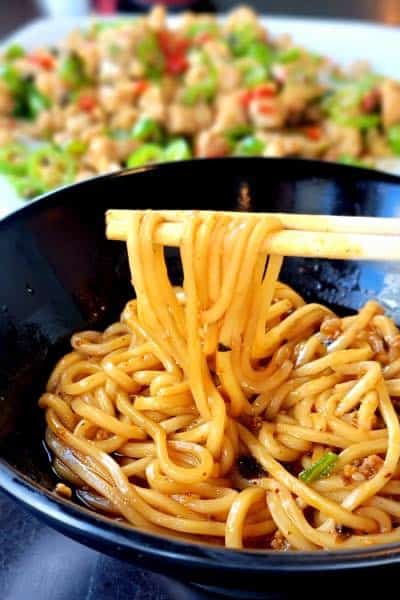 Dumplings are associated with wealth, so the more dumplings consumed, the greater the wealth you are purportedly going to attract.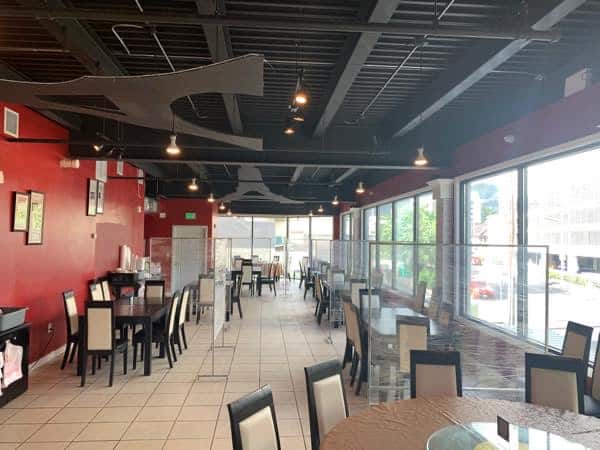 There are Wontons with Red Chili Sauce, Wonton with Pepper Sauce, and Wonton with Chicken Broth available to ensure you can just get filled up on dumplings.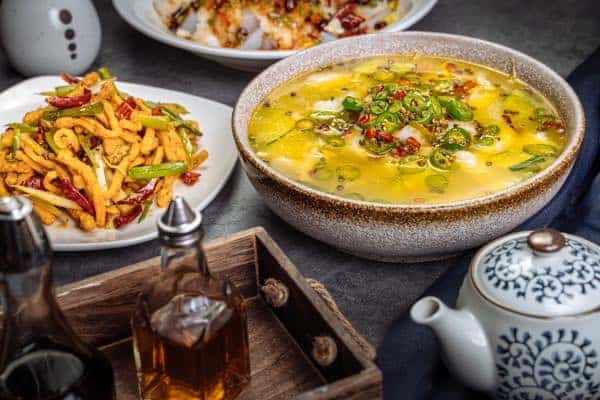 Chengdu Taste >> Get a special offer!
808 Sheridan St. #209 *808 Center 2F (Nearby Walmart)
Phone: (808)589-1818
Hours: 11am – 3pm, 5pm – 9pm daily
3) Wu Wei
Wu Wei features Chong Quing cuisine from the municipality that was once part of the Sichuan province but got so large that it was separated apart by the Central Government in 1997.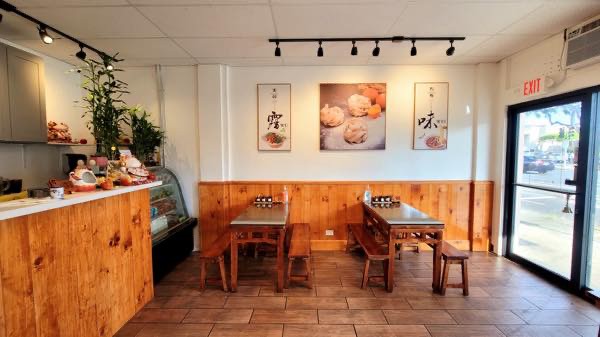 However, the cuisine is similarly spicy, and Wu Wei offers a nice selection of noodles as well.  The Dry Double Cooked Pork Noodle, Dry Shredded Pork Noodle, Dry Mix Braised Pork Noodle with Sauce, Dry Mixed Beef Noodle, and Mapo Tofu Noodle are some of the dry noodles available.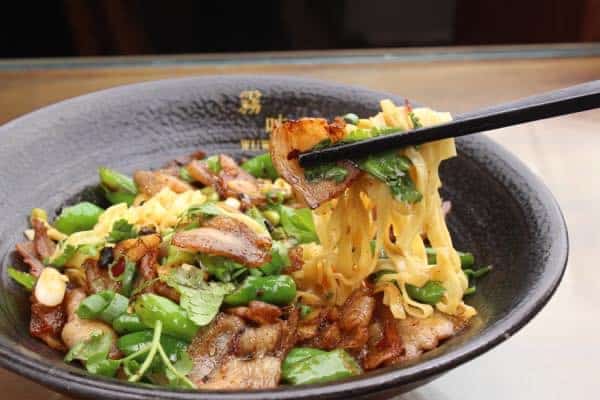 There are a number of noodles in soup, including Grandma's Pig Trot Noodle, House Beef Noodle, and Fish with Pickled Cabbage & Chili Noodle, Vegetable Rice Noodle with Pork Broth, among a host of many others.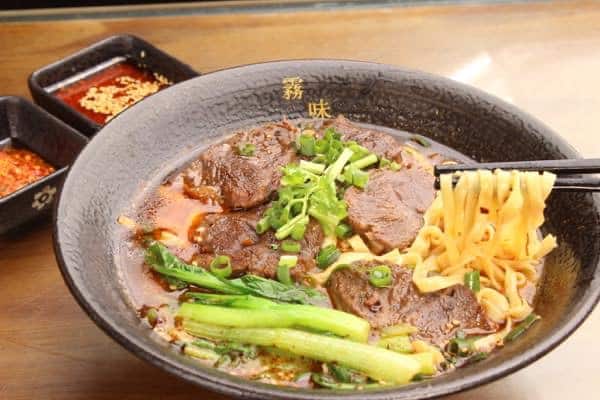 Wu Wei (Chong Qing Cuisine) >> Get a special offer!
1738 S King St. #101
Phone: (808)741-2297
Hours: 10:30am – 9pm daily
4) Fun Station
Fun Station takes a more contemporary perspective on Cantonese cuisine, occasionally folding in other styles of Chinese cuisines.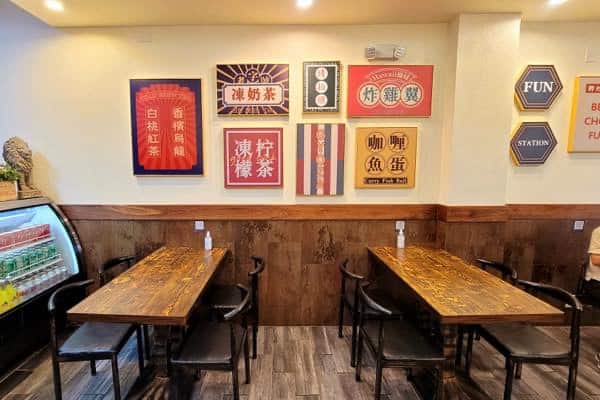 For dumplings, they offer a Grilled Shrimp Dumpling which is a little different from the traditionally boiled or steamed versions, as well as a more orthodox Deep Fried Gyoza.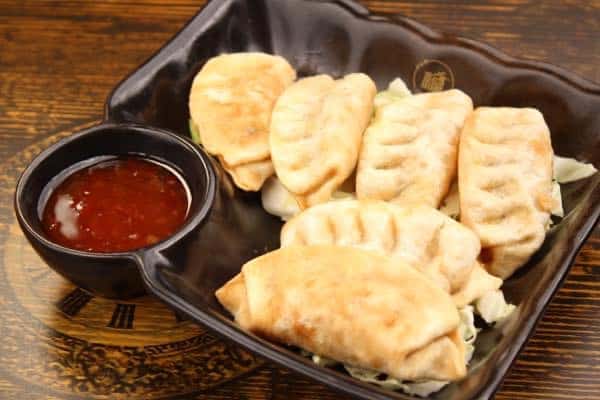 There are a variety of noodles including egg noodles, rice noodles, and look fun (wider rice noodles) served in soup with beef brisket, spiced fried intestines, pickled mustard cabbage adobo for a slightly Filipino twist, spiced duck, seafood, and even house made won tons.  Stir-fried noodles and mixed noodles are also available for consideration.  However, the most Instagrammable noodle dishes to consider are the Flying Noodles, noodles seemingly suspending mid-air over a bowl of toppings (or perhaps they should be called bottomings) including minced pork, beef shank, or shrimp.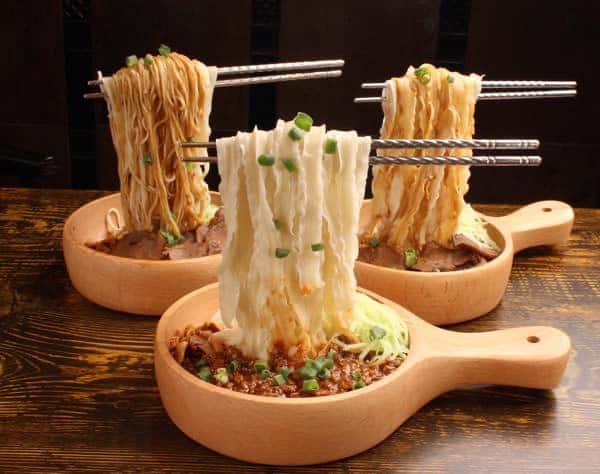 Fun Station >> Get a special offer!
2919 Kapiolani Blvd. in Market City Shopping Center
Phone: (808)773-7367
Hours: 10am – 9pm daily
5) Fook Lam Seafood Restaurant
If you do decide to brave Chinatown with the massive crowds, Fook Lam Seafood Restaurant offers some spectacular dim sum.  Dumplings such as har gau (steamed shrimp dumplings), siu mai (steamed seafood and pork has dumplings), steamed spinach & scallop dumplings, and Shanghai dumplings full of savory broth are among the small bites.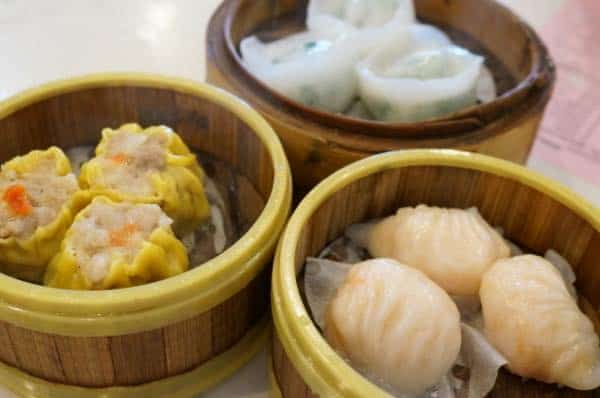 There are many noodle dishes as well, with Braised E-Mein, Seafood Chow Mein or Chow Fun, Chicken Chow Mein or Chow Fun, Singapore Rice Noodle, Sweet and Sour Cabbage with Pork and Rice Noodles included in the long roster.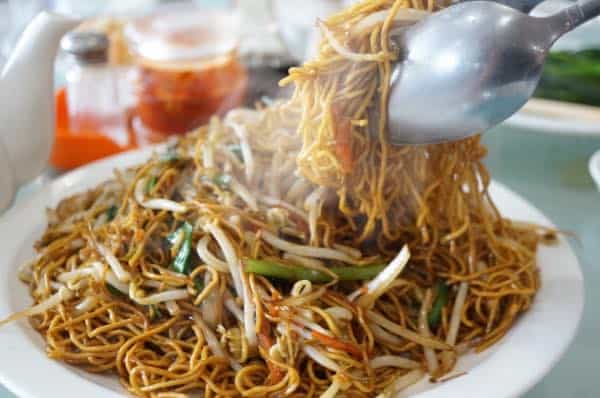 However, one thing to consider is the gau, steamed sticky cakes made of brown sugar and glutinous rice flour and wrapped in leaves.  Here, the rice cakes are sliced and then cooked with egg to make for a semi-sweet yet savory dish.  Nian gau translates to "higher year" which is symbolic of a better year ahead.  Consider this traditional sweet in a savory format to lure in that better year.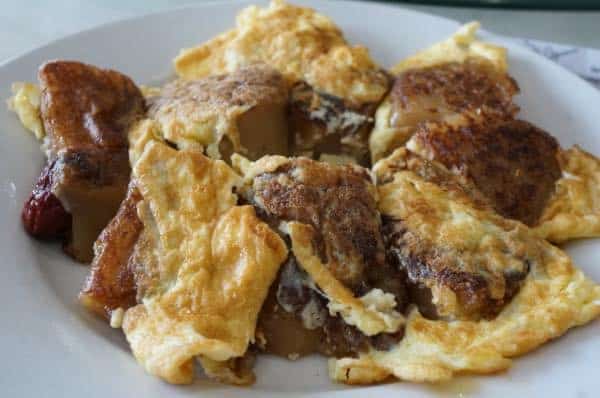 Fook Lam Seafood Restaurant
100 N. Beretania Street, Honolulu, HI
Phone:  (808) 523-9168
Sun-Sat, 8:00am – 2:00pm
6) Sing Cheong Yuan
The bakery in the heart of Chinatown always boasts a line, because the take away food is always worth the wait.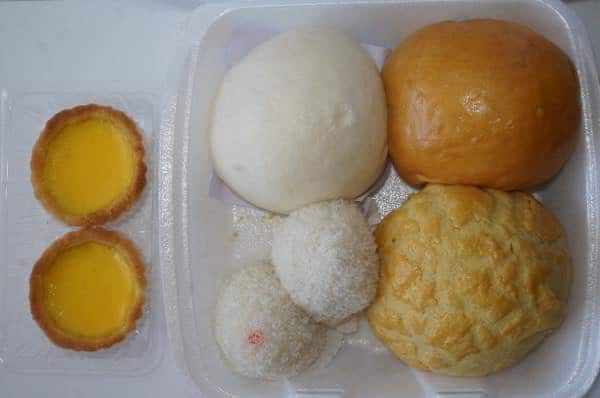 This shop serves a number of dumplings such as siu mai, mochi siu mai, har gau that make for a nice lunch or snack, along with a host of other treats.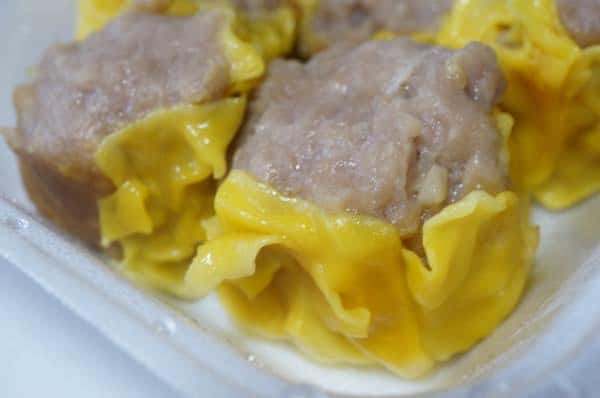 Among them are a variety of sizes of fresh gau, which lures a better year.  The Chinese mochi, or sticky rice cakes, are topped with sesame seeds, a symbol of fertility, and a Chinese red date, which is also for good luck, and they make for perfect gifts for the Lunar New Year.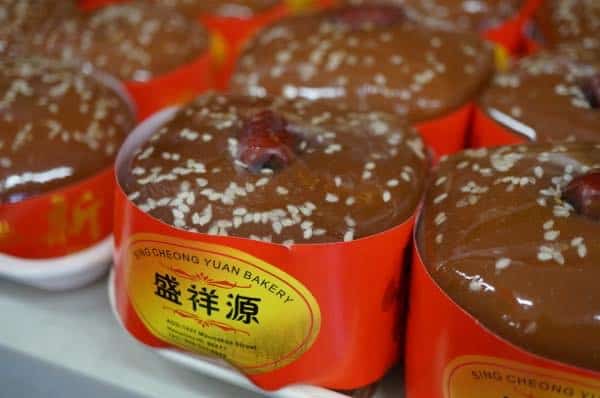 Sing Cheong Yuan
1027 Maunakea Street, Honolulu, HI
Phone:  (808) 531-6688
Sun-Sat, 7:00am – 5:00pm
Eat as many lucky foods as you can to attract a prosperous Year of the Rabbit.  You have until February 9 to load up on these delectable Chinese flavors, while enjoying the various celebrations around town.  Kung Hei Fat Choy!