From now until July 31, art lovers may surround themselves with the Impressionist paintings of Claude Monet at" Beyond Monet: The Immersive Experience" in the Hawaiʻi Convention Center.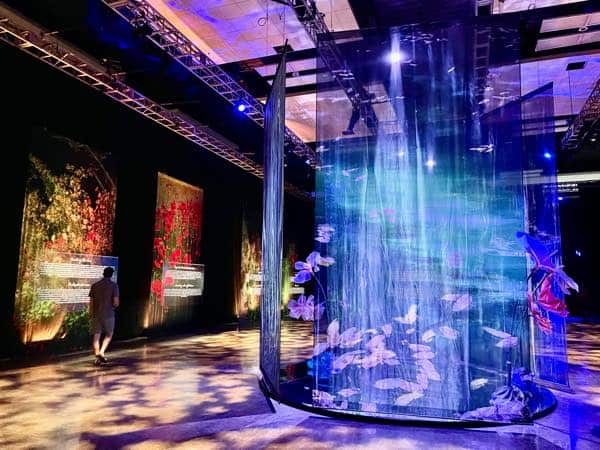 This touring exhibition combines modern technology with classic works of art via projection mapping onto panoramic walls.
It is the brainchild of Mathieu St-Arnaud, Félix Fradet-Faguy, and the creative team at Normal Studio, which also brought the world the "Beyond Van Gogh," an exhibition that won over the public in Honolulu last year.
Featuring more than 400 works by the French Impressionist painter seamlessly integrated into a dynamic display of motion and sound, the experience incorporates Monet's most iconic pieces such as his Water Lilies series, Impression: Sunrise, and Poppies.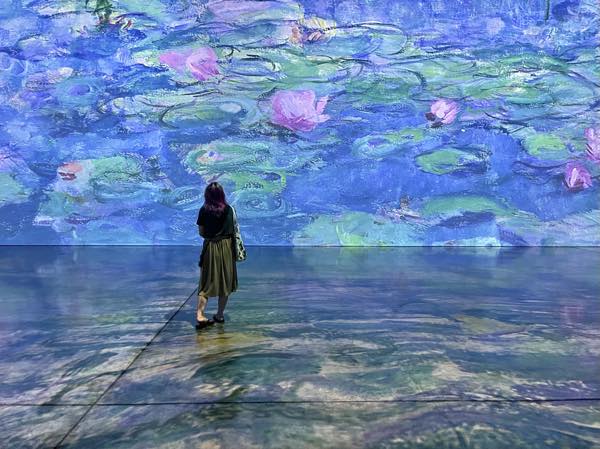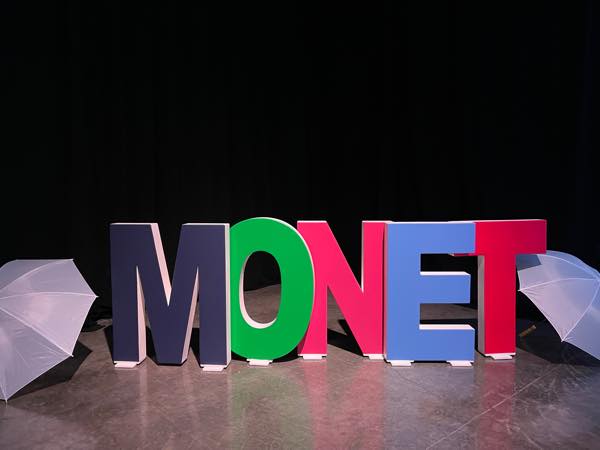 Immediately upon stepping into the Garden Gallery, guests are drawn into the bright and colorful world of Claude Monet, gaining a glimpse into the emotions and vibrant perspectives of one of the world's most accomplished artists. After departing the initial exhibition room, the Prism transports visitors into the Infinity Room, the largest feature of the exhibit inspired by the Musée de l'Orangerie in Paris, where Monet's masterpieces are housed.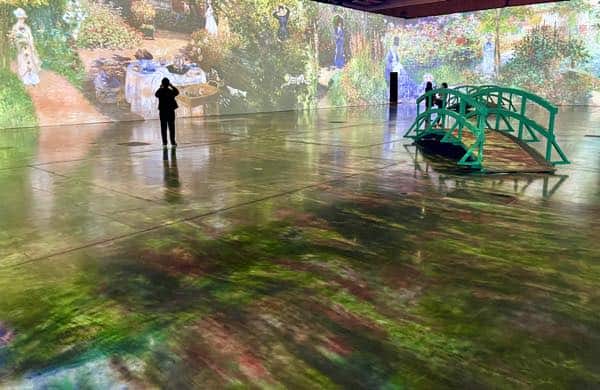 People may roam around while absorbing the stunning imagery that surrounds them, transporting them inside the paintings.
The 35-minute projection is set to an original music score, awakening the senses.
To mirror Monet's depictions of Japanese bridges—there were 12 iterations—the venue also incorporated a few Japanese bridges into the space.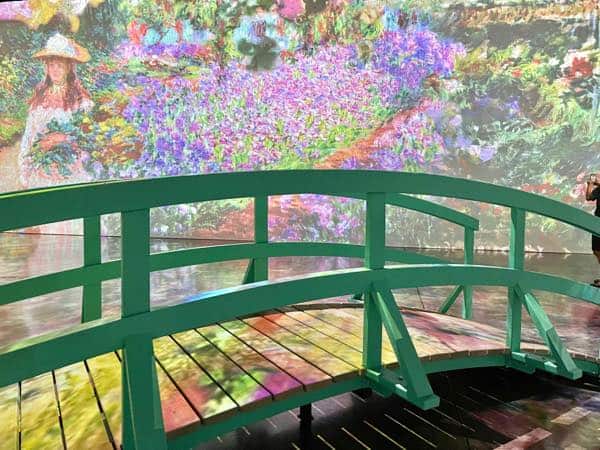 After exiting the Infinity Room, a gift shop awaits offering a museum store selection of T-shirts, tableware, and other merchandise decorated with Monet's artwork.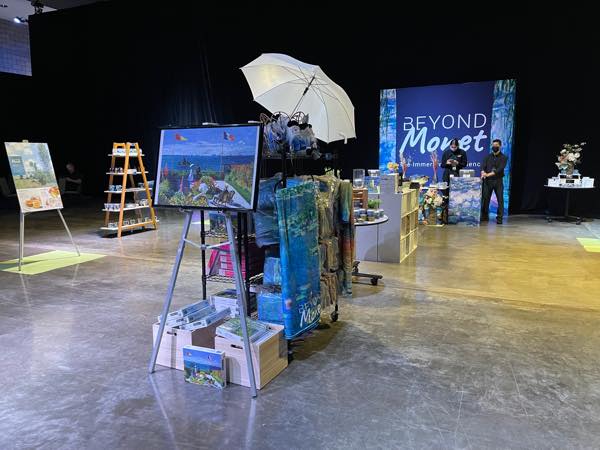 While the Beyond Monet exhibit is in Honolulu, people may enjoy a Monet-inspired afternoon tea on The Veranda or tasting menus at the Beach House in the Moana Surfrider, A Westin Resort & Spa, Waikiki Beach.
The Flavorful Impressions of Monet offers a 3-course ($120) or 4-course ($140) dinner on the patio, en plein air. The "Lavacourt under Snow"-inspired Coquilles Saint-Jacques appetizer plunges seared scallops into a lavish white wine cream sauce scented with tarragon and fine herbs, before layering over a canopy of Gruyere.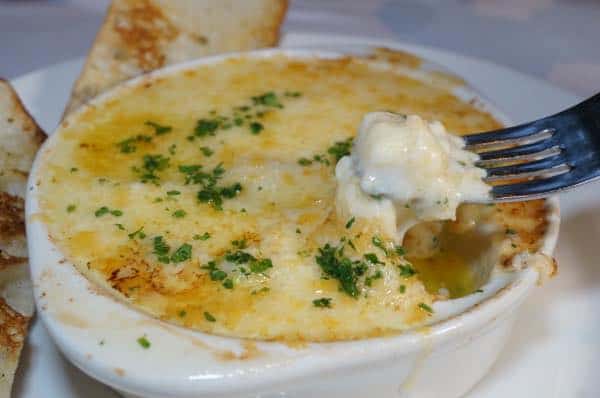 A Salade Lyonnaise taking its call from the "Water Lilies" dresses frisée, asparagus, a poached egg, morsels of bacon lardons, and olive oil croutons with a shallot Champagne vinaigrette.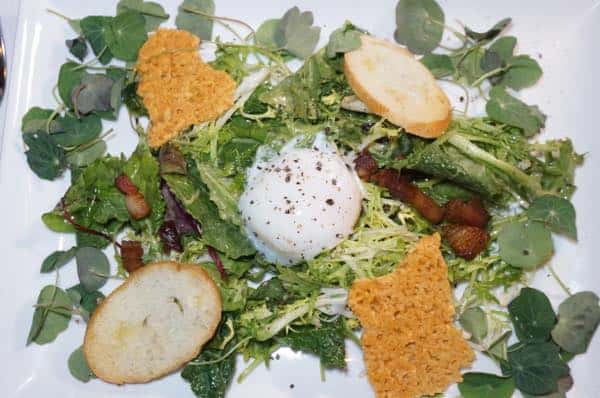 As for the entrée, a Prime Striploin au Poivre modeled after "The Artist's Garden at Giverny" is punctuated by black peppercorns bathed in a seductive Cognac cream sauce with red cabbage and pommes frites accompaniments, while the "San Giorgio Maggiore at Dusk"-influenced lobster Americaine comes in a velvety sauce scented with crustacean and is accompanied by confit fingerling potatoes nestled around a carrot puree dressed with nasturtium leaves, marigolds, and Brussels sprouts.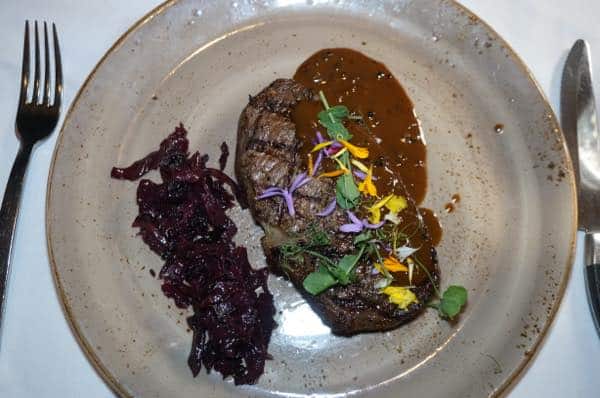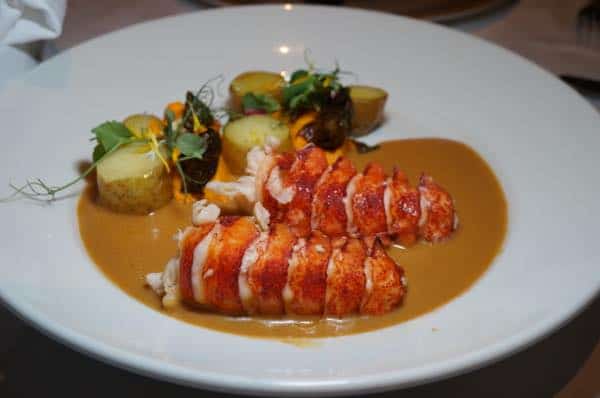 A "Sunrise" lemon tart, tempered in its sweetness and acidity, cradles a citrusy custard with Framboise and mint accents.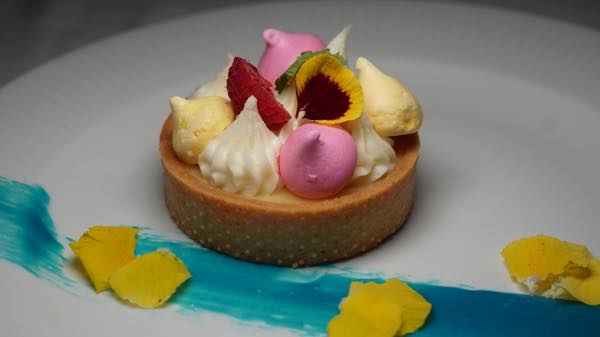 Each course comes with an optional pairing of wine or craft cocktails with artistic nomenclature for an additional fee.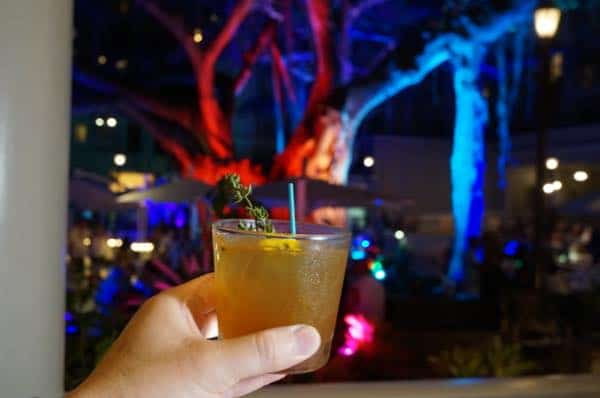 The menu is available until July 31, 2022.
Beyond Monet: The Immersive Experience
Open new until July 31, 2022
HOURS OF OPERATION
Sunday – Thursday: 10am – 9pm (last entry 8pm)
Friday & Saturday: 10am – 10pm (last entry 9pm)
TICKETS
Sunday-Thursday: Basic Timed Entry (ages 16 and up): $34.99
Friday, Saturday and Holidays: Basic Timed Entry (16 years and older): $44.99
Plus taxes and applicable fees.
Hawaiʻi Convention Center
1801 Kalakaua Ave, Honolulu, HI 96815
https://monethonolulu.com/
Flavorful Impressions of Monet
Beachhouse at the Moana
2365 Kalakaua Avenue, Honolulu, HI 96815
https://www.marriott.com/en-us/hotels/hnlwi-moana-surfrider-a-westin-resort-and-spa-waikiki-beach/dining/