Locals and visitors converge at Le'ahi BAR & GRILL, a casual eatery with an island vibe located on Waikiki's east end.  The gathering spot that serves breakfast, lunch, and dinner, gets its name from Lēʻahi, the native word referencing one of Hawaii's most recognizable landmarks, Diamond Head.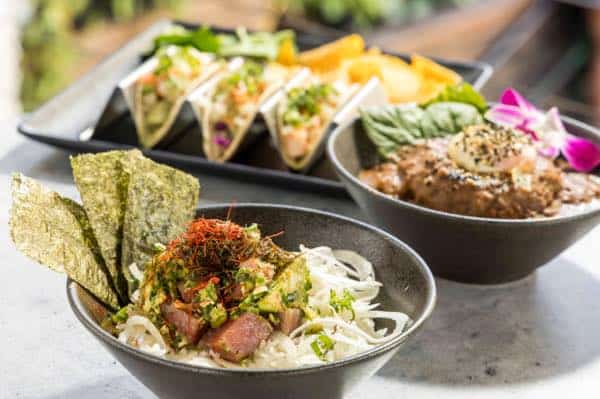 The restaurant's high-quality ingredients, generous portions, and reasonable prices lure people back.  Traditional breakfasts become more extravagant affairs for just $16 or under.  Delectable rolled omelettes include a flat iron steak folded in eggs with earthy portabello mushrooms and cheese or plump shrimp luxuriated by buttery avocado and a delightful cream sauce.  Eggs Benedict and Eggs Florentine dripping with Hollandaise serenade, chorizo hash with cheese and jalapenos or a corned beef hash with sweet corn transform the potato into comforting bites.  Leʻahi's famous Dutch babies—eggy baked pancakes garnished with sweet toppings as caramelized bananas or savory accents as caramelized onion with Boursin—are also worthy of consideration.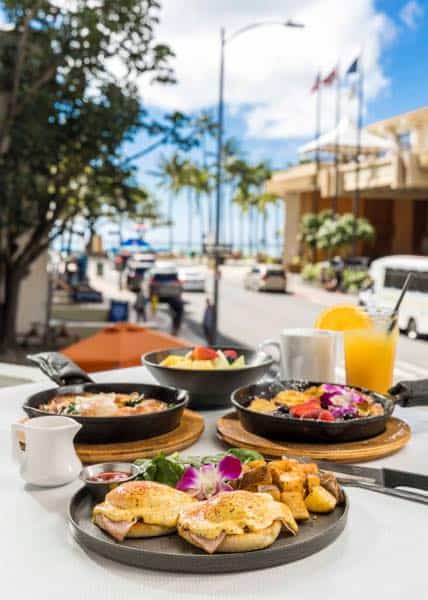 Lunch features Eastern and Western flavors through composed salads, tacos, loco moco, steak bowl, and customizable poke bowls over rice with tuna, salmon, or tofu bathed in a Hawaiian soy, spicy mayo, or ginger scallion sauce.  For dinner, sharable plates as chicken wings, fried calamari, and oyster shooters offer variety but those seeking full meals may opt for a soup or salad, followed by a sandwich or an entrée.  Macadamia nut pesto chicken, ribeye au poivre with green peppercorns, and local fresh catch with a Peruvian aji pepper sauce offer a small sampling of the cosmopolitan range of flavors.  Local dishes as loco moco and garlic shrimp are also popular as the sauces made in-house from scratch.  The best part, most dishes are under $20.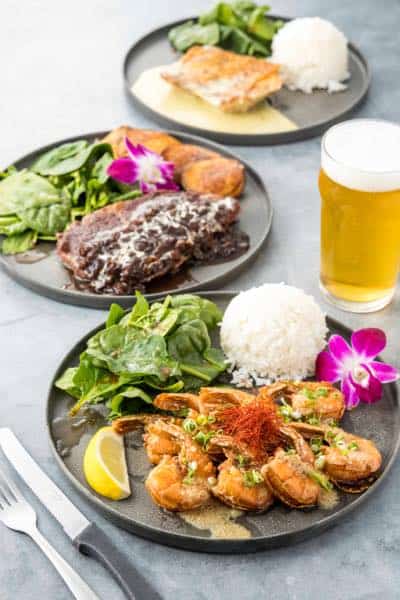 Le'ahi BAR & GRILL represents the perfect dining spot for any time of day, especially with a happy hour from 3:00 to 6:00 p.m. and late night from 11:00 p.m. to 1:00 a.m.  Add live entertainment from 6:00 to 9:00 p.m. nightly, and you can see why this is a celebrated gem on the Diamond Head end of Waikiki.