August 2022 New Restaurants and Cafes in Hawaii
1)  Camado Ramen Tavern
From the Japanese restaurant conglomerate Zetton Group, which operates Aloha Table and Zigu among others in Hawaii, recently opened up a ramen izakaya in the former site of Aloha Steak House along Lewers Street in Waikiki.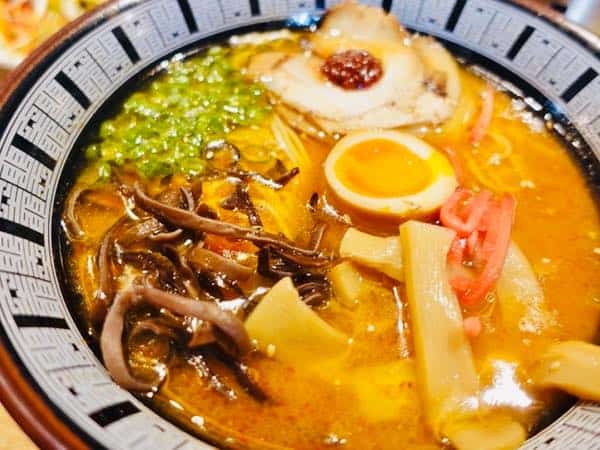 While the pub specializes in ramen, such as creamy pork-based tonkotsu ramen, delicate Tokyo-style shoyu ramen, spicy tan tan men, and vegetable-abundant tanmen, the restaurant also offers a wide variety of a la carte dishes perfect for sharing.  Consider the chicken karaage, gyoza dumplings, spring rolls, and mapo tofu, but also be sure to save room for their inspiring shaved ice including the strawberry and milk tea versions.  Japanese pop music and other tracks from the 80s adds to the slightly retro-inspired atmosphere.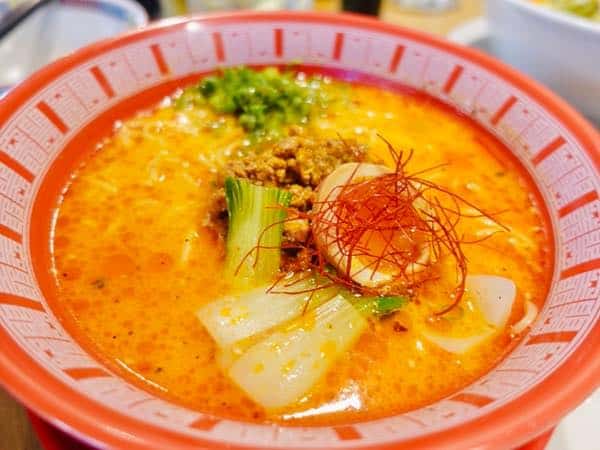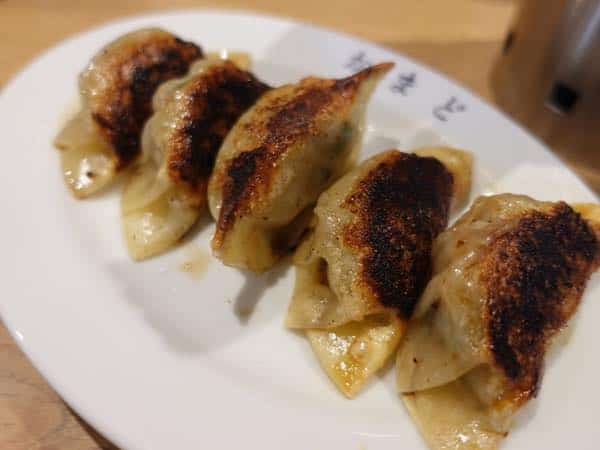 Camado Ramen Tavern
320 Lewers St. Honolulu
Mon-Sat 5pm-10pm
(808) 923-1100
https://www.camadoramentavern-waikiki.com
2) The Seaside
The Zetton Group seems to be on a roll with yet another new spot.  The Seaside, located next to the newly relocated Aloha Steak House on Seaside.  The seafood-centric eatery features an oyster bar with fresh oysters, shrimp, and other fresh seafood that may be enjoyed chilled.  Clam chowder with sourdough is also available in this West Coast-inspired setting.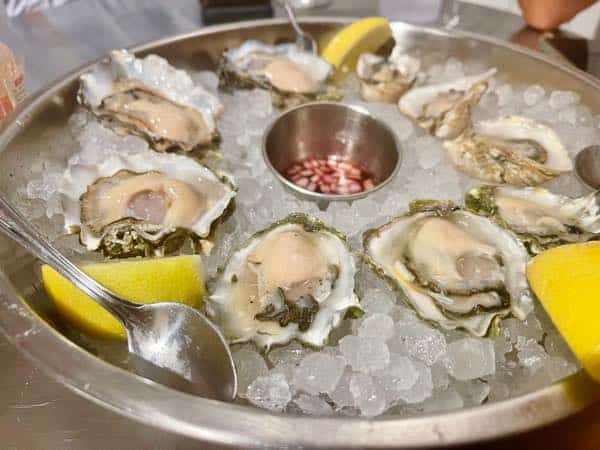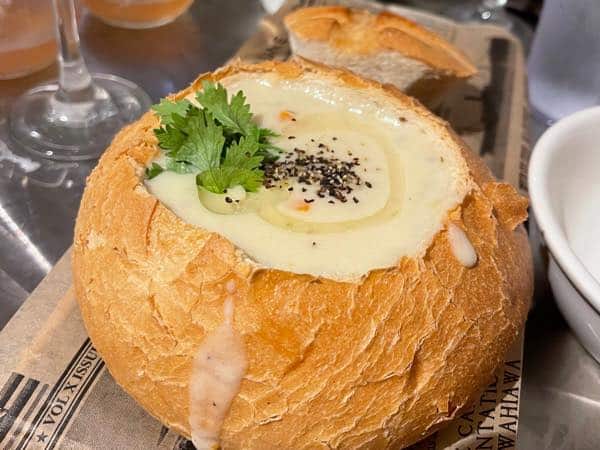 A selection of crisp sparkling wines and whites pair beautifully with the fruits de mer, making this a popular spot as an evening starter or a place to unwind after dinner.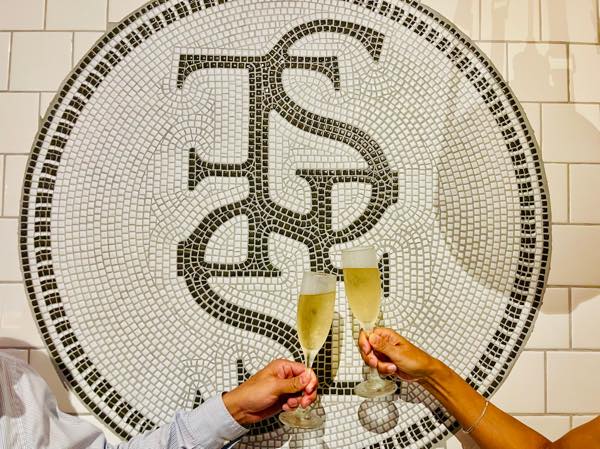 Happy Hour is from 3pm to 6pm, and raw oysters are served for just $4.
The Seaside
364 Seaside Ave, Honolulu, HI
3pm – 11pm (Happy Hour 3pm – 6pm)
(808)228-3352
3) Sushi Spot Waikiki
There never seems to be enough sushi spots in Waikiki, and this new eatery called Sushi Spot Waikiki serves up Japanese fare on the corner of Kuhio and Liliuokalani Avenues, across from the Hilton Waikiki Beach Hotel.  The menu features appetizers such as gyoza and shumai, tempura, stuffed mushrooms with crabmeat and spicy ahi, edamame, and even an ahi poke salad.  A selection of donburi includes bowls of rice topped with assorted sashimi, unagi (freshwater eel), Korean bulgogi (marinated beef), chicken or tonkatsu, chicken curry, or spicy pork stir fry.  For those wanting a warming bowl of noodles in soup, a selection of udon and soba are also available.  However, as the name suggests, sushi seems to be the focal point of the eatery with a wide range of nigiri sushi and rolls, including some creatively crafted ones.  The restaurant is currently BYOB until it is able to get its liquor license, so feel free to bring in your own bottle of sake or wine.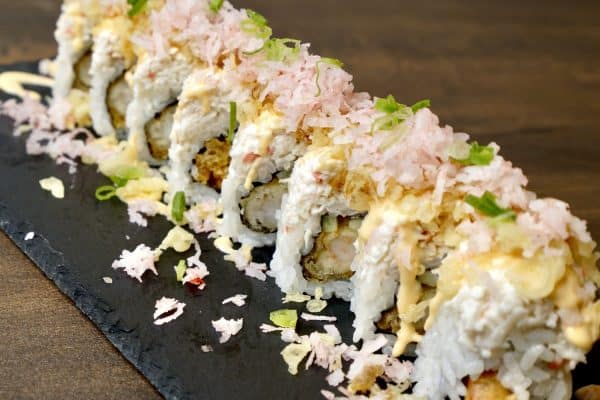 Sushi Spot Waikiki
204 Liliuokalani Ave Urban Honolulu, HI
11am – 9:30pm
(808) 369-7242
https://www.sushispotwaikiki.com/menu
4) American Wagyu Eatery
Wagyu is taking the beef industry by storm with people loving the Japanese breeds of beef cattle.  A food truck along Cartwright Street next to the Hyatt Place Waikiki is serving just that.  Offering the finest US Wagyu beef as steak plates with grilled onions, corn, cabbage, and rice, meals start as low as $9.95.  Of course, for heartier appetites, larger cuts of steaks are also available.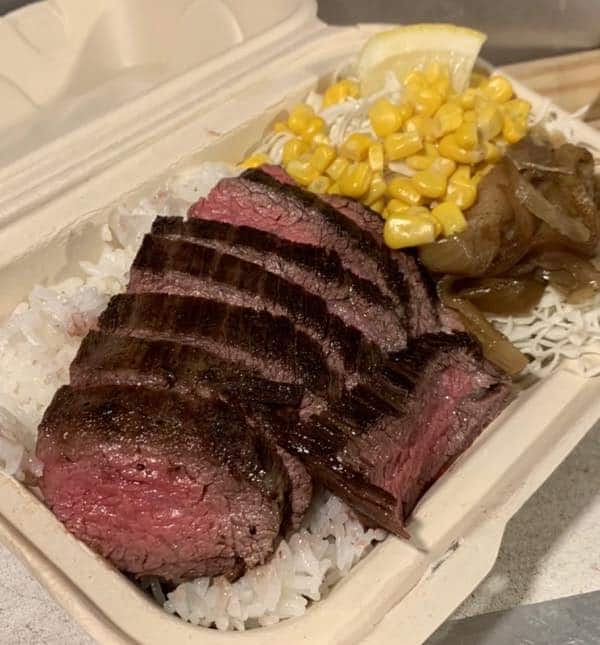 American Wagyu Eatery
2525 Cartwright Rd, Honolulu, HI
Thu – Mon 5pm – 8:30 pm
(702) 956-3521
5) Krazy Dogs
Waikiki seems to be taking off as a new hotspot for casual bites.  Krazy Dogs, a hot dog stand in Waikiki on opened up along Dukes Lane, the path between Dukes Lane Market & Eatery and Waikiki Beachcomber hotel.  Featuring a variety of hot dogs, such as classic dogs, banh mi dogs, L.A. street dogs, and Chicago dogs, this is a great way to get a crash course in learning about the various types of dogs available while comparing and contrasting different flavors.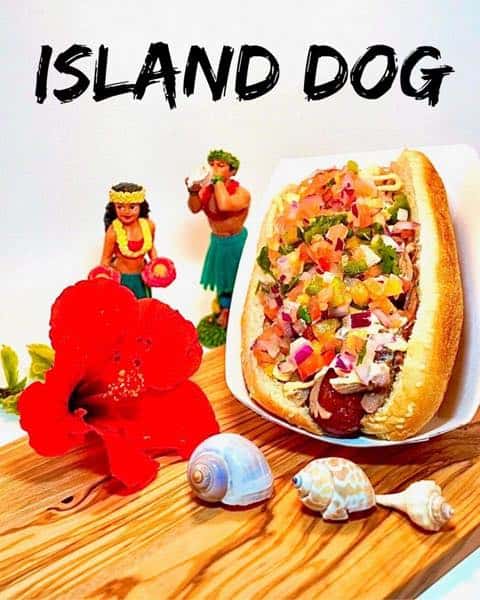 Krazy Dogs
2290 Kalākaua Ave, Ste 83, Honolulu, HI
11am – 7pm
(808)366-0440
6) Wahlburgers
The Wahlbergs carved out a name for themselves in the entertainerment industry with Mark and Donnie being household names.  Now, they are also becoming known for their hamburger eatery chain called Wahlburgers.  The Hawaii location recently opened on the mall level of the Ewa Wing at Ala Moana Center spotlighting their burgers along with a full menu of fries, salads, tater tots, and shakes.  A full bar is available so patrons may savor the burgers with a glass of wine, beer, or other alcoholic libation.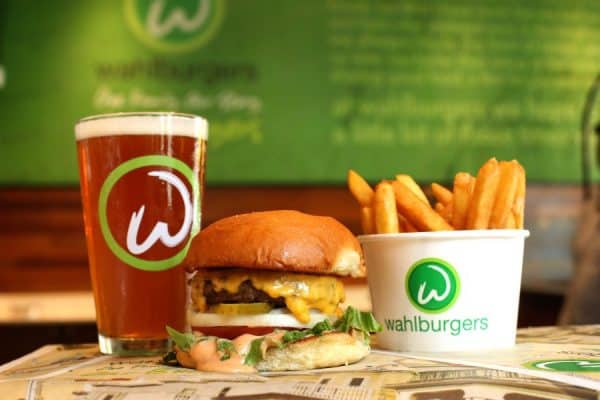 Wahlburgers
1450 Ala Moana Blvd, Honolulu
11am – 9pm
(808)470-4850
https://wahlburgers.com
This is just the first half of all the openings in August.  Stay tuned for the second part of this long list of new spots to discover!