Who actually invented the cheeseburger?  While many lay claim to this popular invention, no one is able ascertain who was the first to simply drape a slice of coagulated milk protein over a sizzling beef patty.  While Lionel Sternberger, Charles Kaelin, Louis Ballast, or Gus Belt may be names from the 1920s and 1930s most often associated with the concept, we may never determine the actual person to credit.  
What we do know is that variations of the cheeseburger were thereafter created, with Jack's Lunch in Middletown, Connecticut serving a steamed cheeseburger in the 1930s and A&W Restaurants credited with the bacon cheeseburger in the 1960s.  Today, there are a myriad renditions of the popular American institution, and here are a few fun variations to consider checking out.
1) Butcher & Bird
Hawaii's leading full-service butcher and deli in SALT Kaka'ako is known for its locally-sourced specialty meats, house-crafted sausage and charcuterie, and a full deli serving simply but deceptively enticing sandwiches and salads.  Head Butcher Chuck Wakeman prepares some of the islands' most sought after premium meats, such as a house-made pastrami using a proprietary blend of 13-14 different spices and seasonings.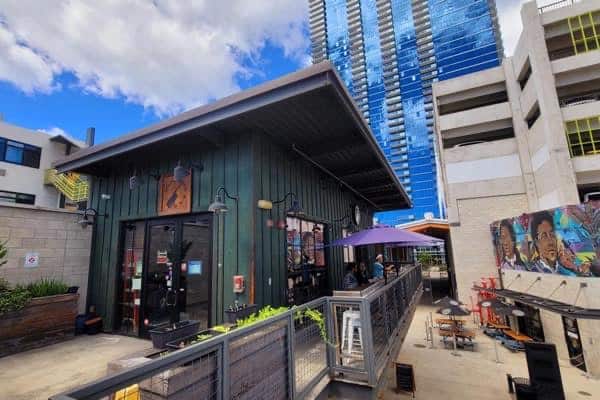 It is no mystery that his cheeseburgers are simply amazing.  Although the cheeseburgers are not necessarily groundbreaking in terms of innovations, what makes the burgers earth-shatteringly brilliant are those conventionally desirable toppings, some of which are crafted in-house.  Take the patty, for example.  Wakeman grinds the beef in-house, incorporating trim from USDA Prime dry-aged steaks to infuse that added extracted beefiness to his patties.  A reasonable amount of fat is also thrown in to amp up the juiciness, attributes which are best showcased when ordering the Double Cheeseburger which comes dressed with cheddar cheese, lettuce, tomato, and mayonnaise.  His Bacon Mushroom Swiss takes off the cheddar and fresh veggies, but replaces them with Swiss cheese, sauteed cremini, and a house-made bacon made from pork belly cured with salt and brown sugar for 10 days before being smoked with local kiawe (Hawaiian mesquite) wood.  This would be one of the leading hand-crafted burgers worth seeking out.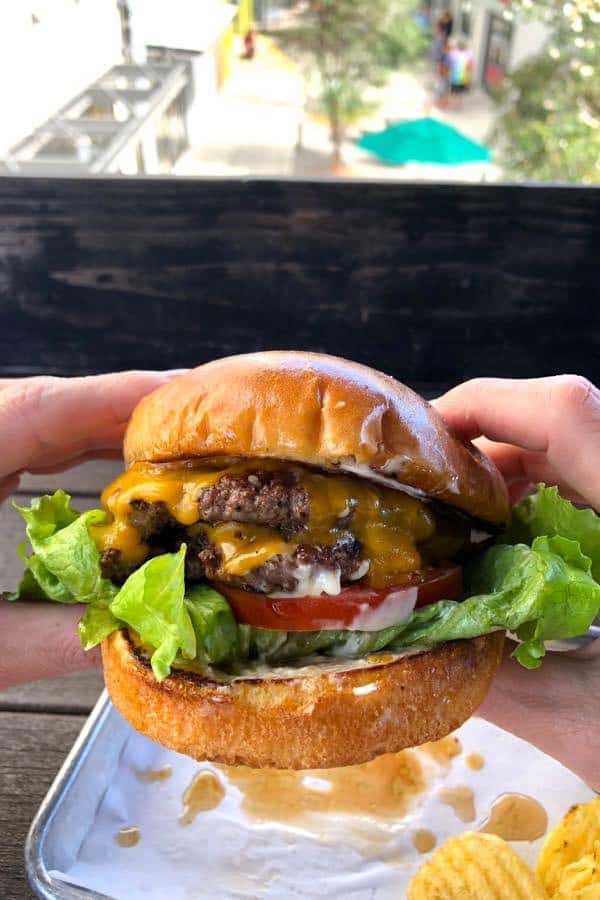 Butcher & Bird >> Get a special offer!
324 Coral Street, Suite 207, Honolulu, HI
(808) 762-8095
Tue-Sun, 11:00am – 6:00pm
2) Kua 'Aina
Established in 1975, the burger and sandwich shop that started in the historic town of Haleiwa continues to prepare its burgers to order using beef patties flame-grilled over lava rock.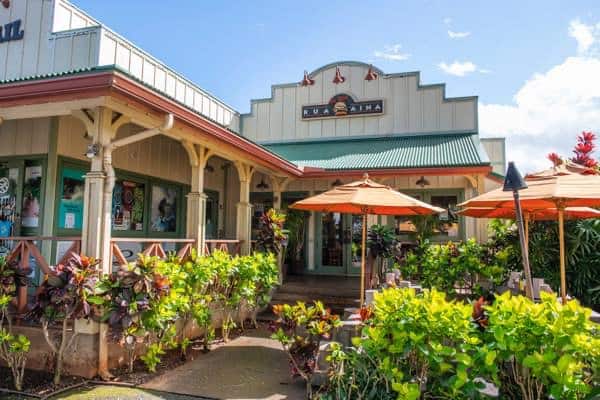 In addition to the traditional hamburger and cheeseburger, there are a few other variations of the hamburger, each of which may be augmented by a slice of Swiss, American, Monterey Jack, cheddar, or provolone cheese.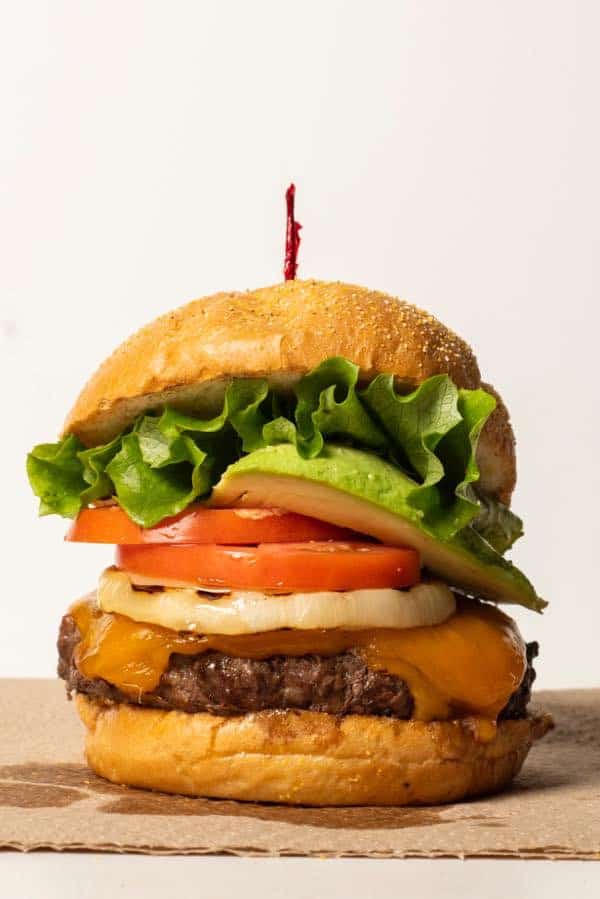 Among the ⅓ pound or ½ pound burgers to try are the Ortega Burger which adds a mild fire-roasted Ortega chili, the Avocado Burger featuring buttery slices of fresh avocado, and the Pineapple Burger, which complements the meaty patty with a tempered sweetness from a pineapple ring.  Be sure to throw in that cheese for that extra layer of flavor!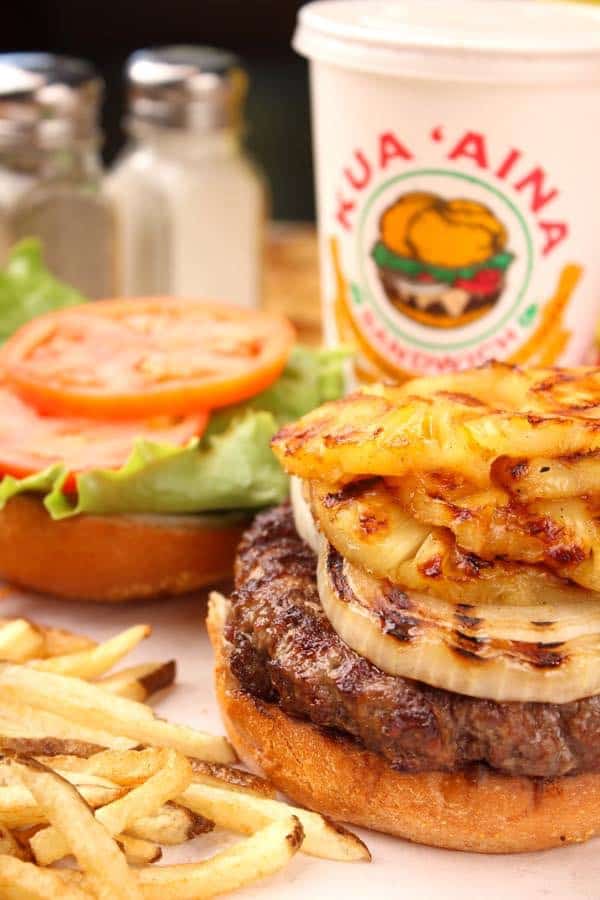 Kua 'Aina >> Get a special offer!
66-160 Kamehameha Highway, Haleiwa, HI
(808) 637-6067
Sun-Sat, 11:00am – 8:00pm
3) Seven Brothers
An establishment that was founded on a love story, the tale of Seven Brothers started in 1976 when a young Samoan surfer fell in love with a beautiful Californian girl.  They got married and had seven children–all boys.  With a selfless love for the community, the family worked to do good for those in need.  The parents of the seven brothers faced the realities of raising a large family, and wanted all of their children to grow up to work and live life together, so in 2009, they bought a small hole-in-the-wall restaurant in Kahuku and transformed it into a successful burger business with four locations on Oahu at Kahuku, Laie, Sharks Cove, and Haleiwa, and another six locations spread around in Utah and Arizona.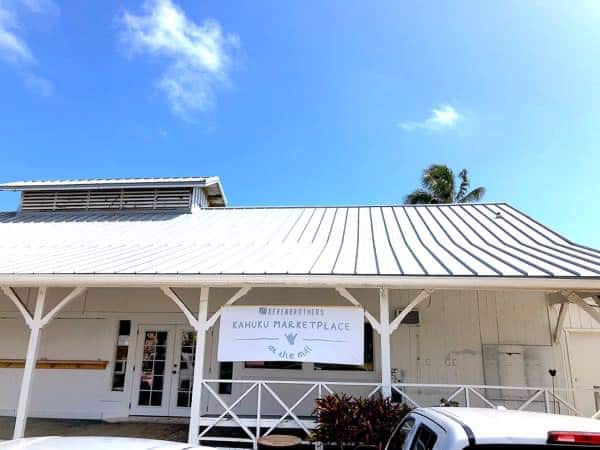 Most of the burgers there are along the conventional lines, with the Max Burger offering grilled mushrooms, bacon, melted Swiss, and a mushroom madness sauce and the Shem Burger adding fresh guacamole, bacon, American cheese, and house sauce to the patty.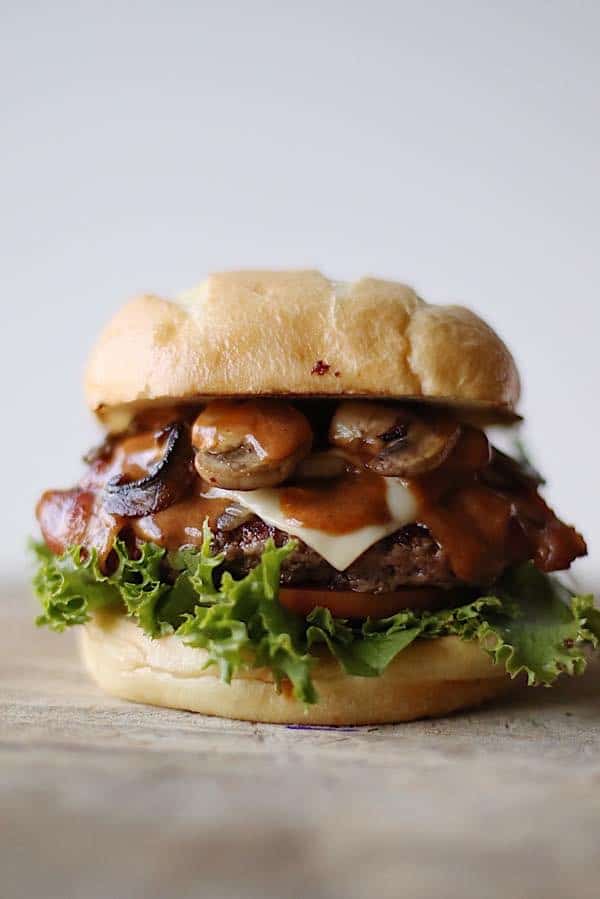 Establishing a sense of place, a few cheeseburgers do add pineapples such as the Teri – Samoa which dips the original beef patty in a thick caramelized teriyaki sauce before adding bacon, American cheese, house sauce, and a grilled pineapple.  Another is Keep the Country, Country adding a vegetarian twist with sauteed mushrooms, Swiss cheese, avocado, onion ring, and house sauce in addition to the pineapple to a meatless patty.  Blue cheese lovers will appreciate the Spencer Burger with grilled jalapeno, bacon, Swiss cheese, onion ring, and a spicy blue cheese ranch, along with the Deep Blue, featuring crumbled blue cheese melted over the patty before being topped with bacon, Swiss cheese, and a trio of sauces–BBQ sauce, house sauce, and ranch.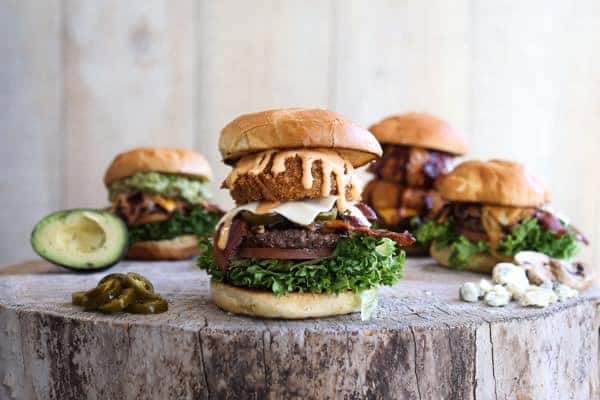 Seven Brothers >> Find more detail
56-565 Kamehameha Highway, Kahuku, HI
(808) 852-0040
Mon-Fri, 11:00am – 3:30pm, 4:15 – 9:00pm; Sat, 11:30am – 3:30pm; 4:15 – 9:00pm (closed Sun)
55-510 Kamehameha Highway, Laie, HI
(808) 744-6440
Mon-Thu, 11:00am – 10:00pm; Fri, 11:00am – 11:00pm; Sat, 11:00am – 9:00pm (closed Sun)
59-712 Kamehameha Highway, Haleiwa, HI
(808) 490-9625
Mon-Sat, 11:30am – 9:00pm (closed Sun)
66-197 Kamehameha Highway, Haleiwa, HI
(808) 460-5751
Mon-Sat, 11:00am – 9:00pm (closed Sun)
4) Teddy's Bigger Burgers
Ted and Rich set out to create a restaurant serving what they believed was the best quality burger but in a dynamic, fast-paced setting.  Looking to the menus of original 1950s burger joints as their inspiration, they decided to reinvent the experience with a place of their own that adopted the 50s theme while serving a simple menu of burgers, fries, and shakes.  They opened their first location in April 1998 at the foot of Diamond Head, charbroiling burgers a la minute using 100% fresh chilled ground chuck with no fillers or binders.  Each handcrafted burger features an original sweet and tangy Super Sauce.  Now eight locations strong in Hawaii with locations on Oahu and Maui, the chain expanded to include Iowa, Japan, and the Philippines.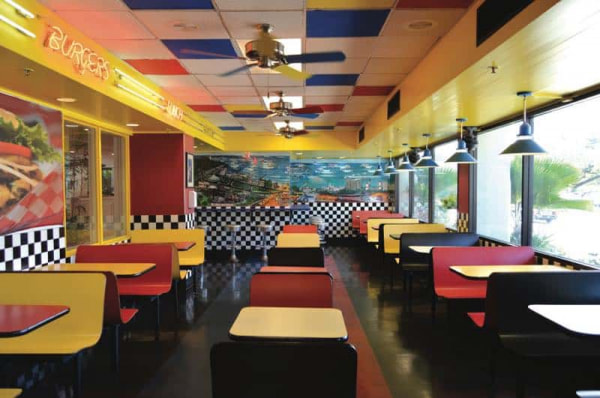 Some of the unique cheeseburgers to order include a few spicy ones, such as the Volcano Burger, a piquant composition with jalapenos, pepper Jack cheese, and a special Kilauea Fire BBQ sauce, or the Kilauea Fire Burger with a little less chili but including bacon, cheddar cheese, crispy onion rings, and the Kilauea Fire BBQ sauce.  Others include Waikiki Burger with a sweet teriyaki sauce, crispy bacon, cheddar cheese, and a hashbrown, and the Hawaii Kai Burger with Cajun seasoning, sweet teriyaki, crispy bacon, and pepper Jack cheese.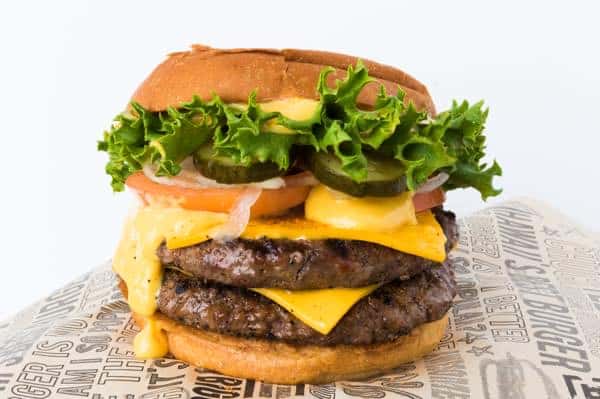 Teddy's Bigger Burgers >> Get a special offer!
Multiple locations – visit the website for locations https://www.teddysbb.com/locations-menus#Oahu%20%E2%80%93%20Hawaii
5)  Honolulu Burger Company
Honolulu Burger Company prides itself on using free-range grass-fed beef from local, family-owned ranches such as PuuWaaWaa Cattle Co. on the Big Island, and produce from Hawaii's finest agricultural farms as Mari's Gardens and Sugarland Farms.  The result is a burger that is sustainable and supportive of the local economy.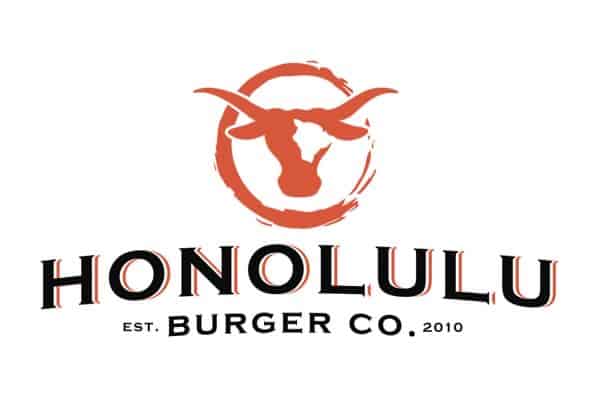 While burgers are easily customizable with a variety of options, some of the unique pre-conceived cheeseburger concepts are worth considering.  For unconventional cheeseburgers, try the Mauna Loa with cream cheese, jalapenos, and a garlic chili sauce or the Pastrami Burger with pepper Jack cheese and horseradish cream.  Of course, adding one of the eight different types of cheeses can transform some of the other unique burgers into an amazing experience.  The Mocha Java puts an organic Kona coffee rub, Latin mole sauce and fresh avocado to differentiate itself from any other burger out there, as does the Pastele Lumpia with a deep fried pastele meat lumpia topped with chimichurri and red onions.  For a true local flavor, perhaps add cheese to the Loco Moco Burger featuring SPAM, bacon, egg, and brown gravy?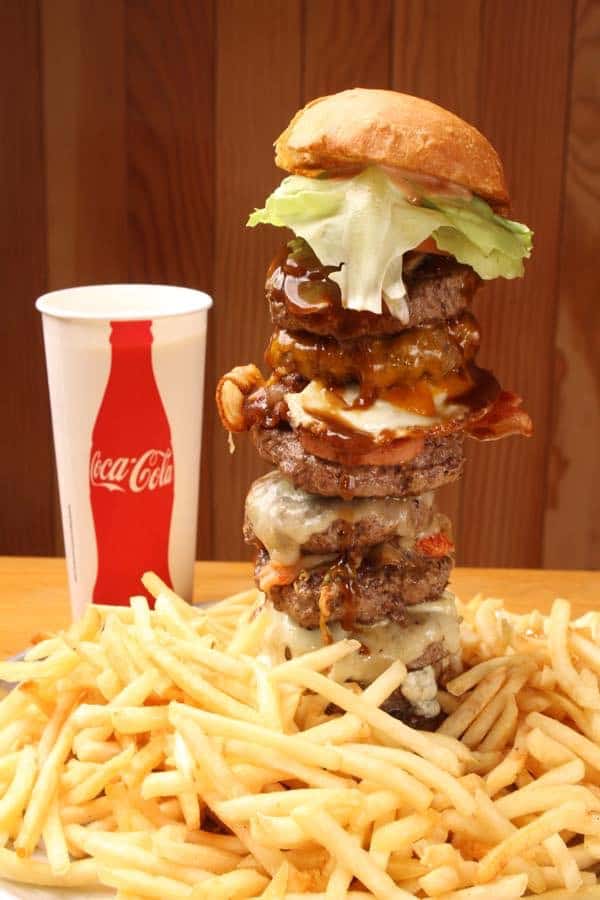 Honolulu Burger Company >> Get a special offer at Waikiki location ONLY!
Multiple locations – visit the website for locations (https://honoluluburgerco.com/locations/) but there is also a convenient one in Waikiki with a limited menu at Waikiki Food Hall in the Royal Hawaiian Center's Building C, 2301 Kalakaua Avenue, Honolulu, HI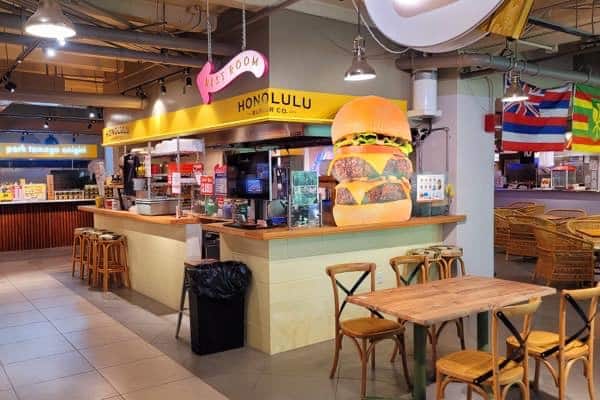 (808) 376-0435
Sun-Sat, 11:00am – 9:00pm
While it will take an eternity to taste every single cheeseburger ever developed, if you want to try something beyond the ordinary, consider these fine options available in Hawaii.  And with so many places allowing customizations, who knows?  You may be the first to discover a particularly unique incarnation of the American institution!