September is here already, and inaugurating the month is another three-day weekend.  What do you have planned?  If you are still just trying to get through to week, here are a few ideas to consider:
1) Hawaii WOW Gondola Cruises
Experience a little bit of Venice in Honolulu with a romantic gondola ride along Waikiki's captivatingly scenic grand canal, the Ala Wai.  Step aboard a beautifully crafted Venetian-style gondola and be among an intimate group of up to four passengers to traverse the shimmering waters.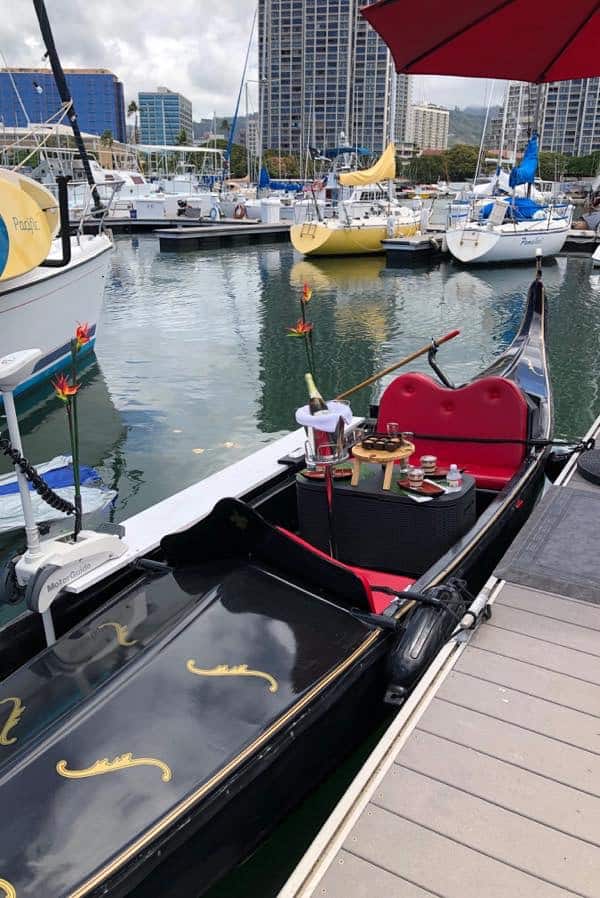 Enjoy stimulating conversations, while learning facts about the history and culture of the island, all while being serenaded with a repertoire of Italian and Hawaiian melodies by your personal gondolier.  Daytime and sunset/evening cruises are available to be shared with a few others, or booked for a private ride with more romantic intentions.
Hawaii WOW Gondola Cruises >> Get a special offer!
Ala Wai Small Boat Harbor, Honolulu, HI
(727) 466-3652
Sun-Sat, 9:00am – 9:00pm
2) Polynesian Cultural Center
Spend an entire day engaging in a variety of experiences at Polynesian Cultural Center.  Experience the history and cultural firsthand of six different island nations–Tonga, Tahiti, Samoa, Aotearoa, Fiji, and Hawaii through playing ancient games, learning to dance the hula, learning how to fish without a net, weaving lauhala leaves, and tasting freshly prepared poi.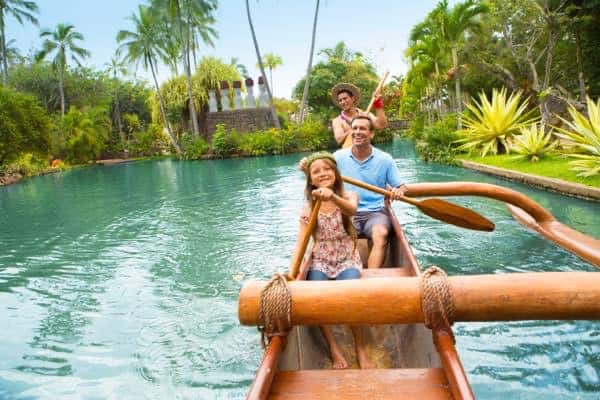 Stroll through the Hukilau Marketplace, a vintage throwback to Hawaii in the 1950's where you can indulge in shopping for local items and dining on flavors of nostalgia.  Visit celebrity chef Graham Elliot at Pounders Restaurant and experience island style dining.  Partake in an ultimate luau featuring an "all you can eat" Polynesian buffet while enjoying an island extravaganza of song, dance, and celebration from across the Pacific.  Finally, take in a spectacular evening show, "Hā: Breath of Life" which tells the saga of birth and death, love and family, tragedy and triumph as Mana and his beloved Lani's story is told through dance, music, and blazing fireknife performances augmented by special effects, animation, and surround sound.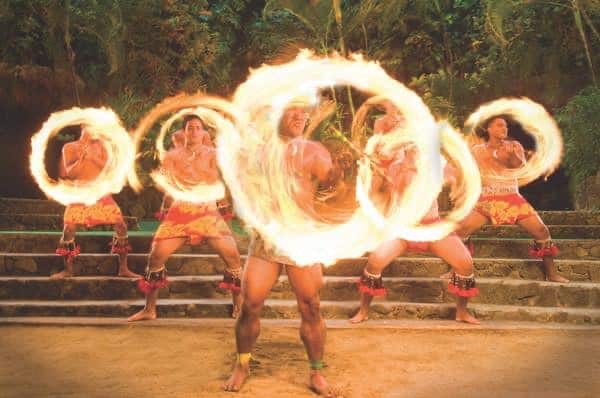 Polynesian Cultural Center >> Get a special offer!
55-370 Kamehameha Highway, Laie, HI
(800) 367-7060
Mon-Tue, Thu-Sat, 12:30 – 9:00pm
3) Paradise Watersports
Just for the summer is a special 5 in 1 Deluxe Turtle Snorkeling Tour with Paradise Watersports.  The two-hour activity is packed with fun and unforgettable experiences featuring five different water activities from which to choose.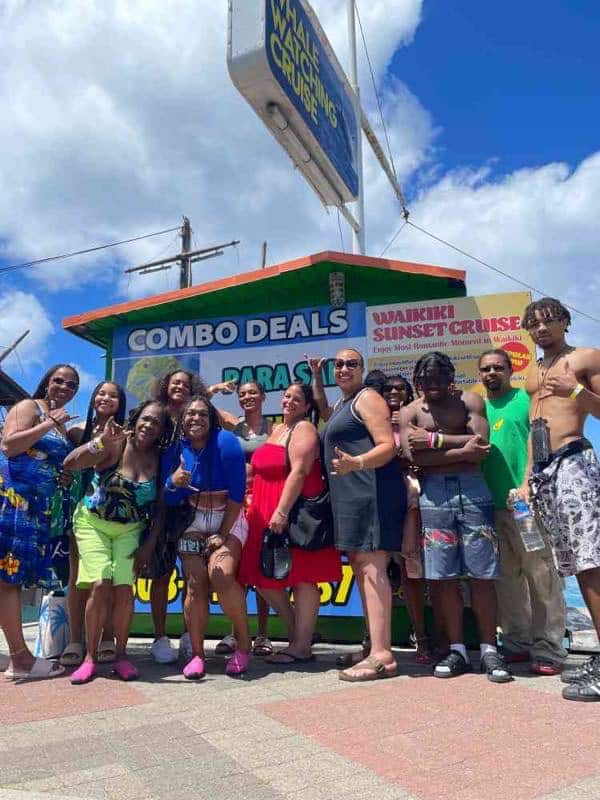 Whether it be snorkeling with the marine life, gliding down the biggest water slide Hawaii has to offer, bouncing around a water trampoline, cruising around in a kayak, or working your core with standup paddle boards, the cruise offers stunning panoramic views of Hawaii's tropical scenery and the vast Pacific Ocean from the multi-level deck.  If you're lucky, you just may see a honu (sea turtle) in its natural habitat!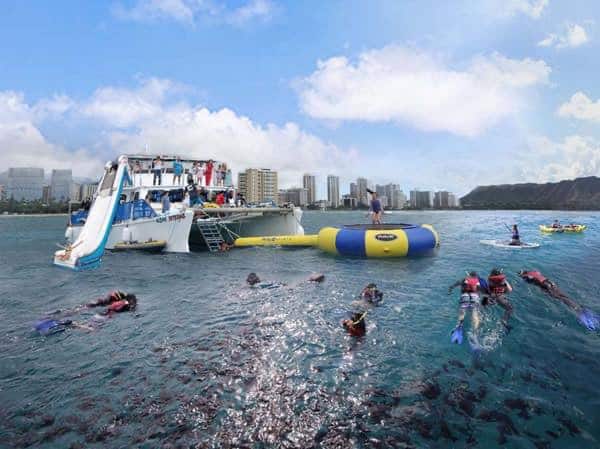 Paradise Watersports (aka E Sea Diver Hawaii) >> Get a special offer!
1025 Ala Moana Blvd., Honolulu, HI
(808) 697-2787
Sun-Sat, 7:00am – 9:00pm
4) Honolulu Burger Company
If chasing down a new eatery is your thing, consider checking out Honolulu Burger Company's new, sit-down, full-service restaurant in Kaimuki.  Offering free-range, grass-fed Big Island beef burgers, there are a few new items exclusive to this location, such as Loaded Tater Tots, Deep Fried Brussels Sprouts, Caprese Salad and Wing Dings, in addition to Dave's Ice Cream scoops and milkshakes.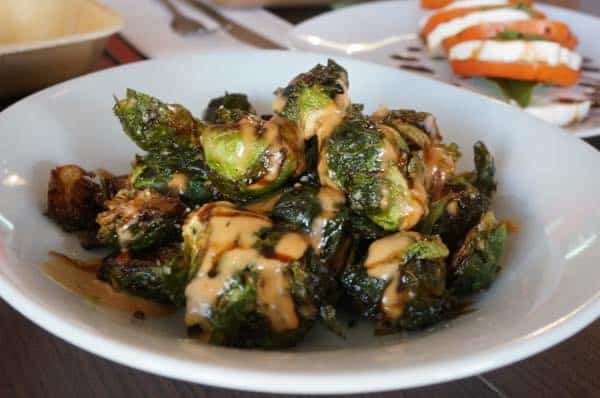 To celebrate this new location, a grand opening special just for this weekend will feature a 25% discount off all orders.  Simply mention the grand opening discount and order your customized burger, or perhaps one of the house favorites such as the Mushroom Mushroom Burger or the Blue Hawaii Burger.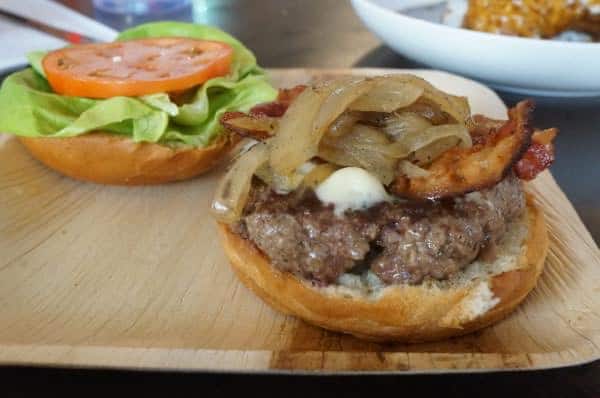 Honolulu Burger Company
3583 Waialae Avenue
(808) 762-0552
Fri & Sat, 11:00am – 8:00pm; Sun, 11:00am – 3:00pm (hours are extended for the grand opening weekend)
So if you plan to spend time with some friends, or just some quiet time with your significant other, these are a few fun active and sedentary options to consider.  In any case, you will hopefully not have to work at all this coming Labor Day weekend beyond making a booking or two to access these activities.