A total of 13 new restaurants, including expansions of popular spots such as Banan, Mala Market, and Aloha Bake Shop.
August 2023 New Restaurants and Cafes in Hawaii
Scratch Xpress
Scratch Xpress is now located in STIX ASIA, located on the lower level of the Waikiki Shopping Plaza!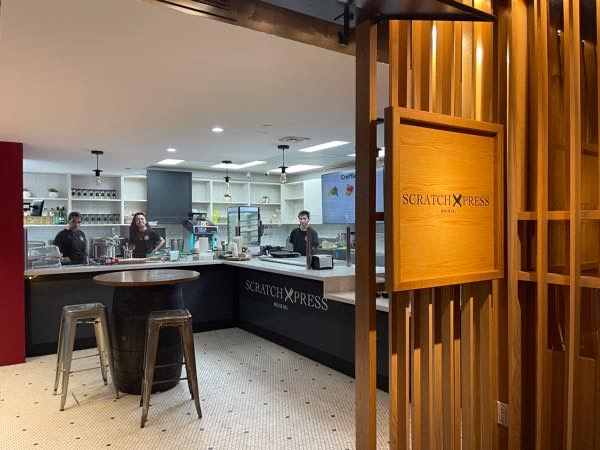 Delve into a new world of culinary delights and indulge in some of the flavors from the popular local restaurant, Scratch Kitchen.   The breakfast and lunch hotspot at Ward now has a casual sister eatery that offers simple fare along the lines of pork belly bao, rice bowls, and croissant waffles (croffles), as shown in the photo.  Grab a quick bite at the new Waikiki location and enjoy a more laid-back experience at the restaurant when you have more time.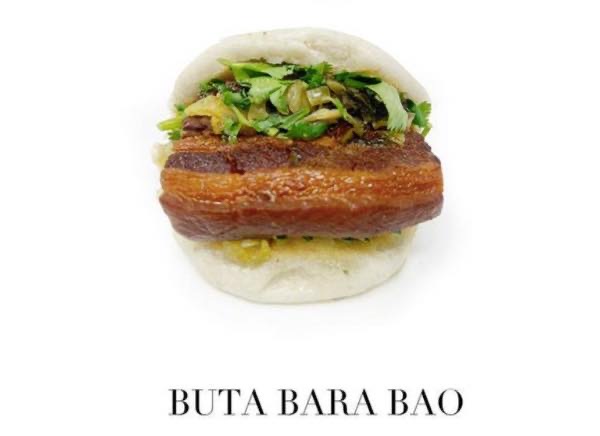 Scratch Xpress >> Get a special offer!
2250 Kalakaua Ave, Honolulu HI
Waikiki Shopping Plaza B1F
11 am – 5 pm
https://www.instagram.com/scratch_xpress/?hl=en
K Town Food
K Street Food, also in STIX ASIA, takes on the next stage of its metamorphosis, transforming into a restaurant called K Town Food.  This refreshed version of the eatery now offers a variety of popular Korean foods such as hatguk, fried chicken, and tteokbokki, perfect for your mukbang videos.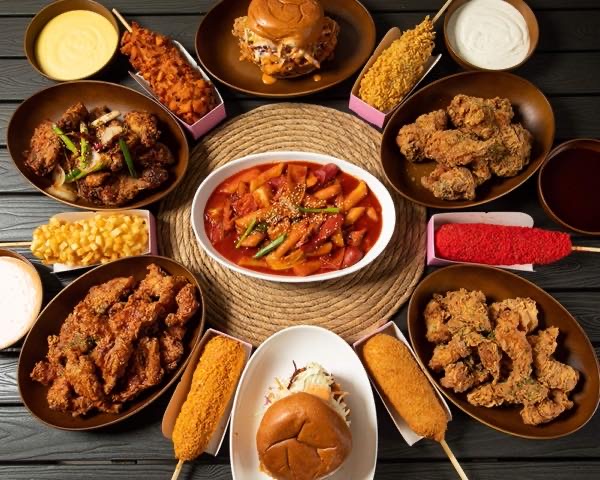 K-Town Food
2250 Kalakaua Ave, Honolulu HI
Waikiki Shopping Plaza B1F
11 am to 8 pm
(213)434-1766
https://www.instagram.com/ktownfoodshawaii/?hl=en
Mitsuwa Marketplace Food Court
Inside the the Japanese supermarket Mitsuwa Marketplace located on the 2nd floor of the International Market Place is a new food court concept.  Among the current tenants are Ramen Taiga known for its miso ramen, Carp Dori and its yakitori skewers, Cocoroe spotlighting Kagoshima wagyu, Unikura showcasing fresh sashimi such as uni from Hokkaido on rice bowls, Omusubi Fujimaru with onigiri using high-quality Japanese rice, and Tempura Endo with its high-end deep fries made available at contrastingly affordable prices.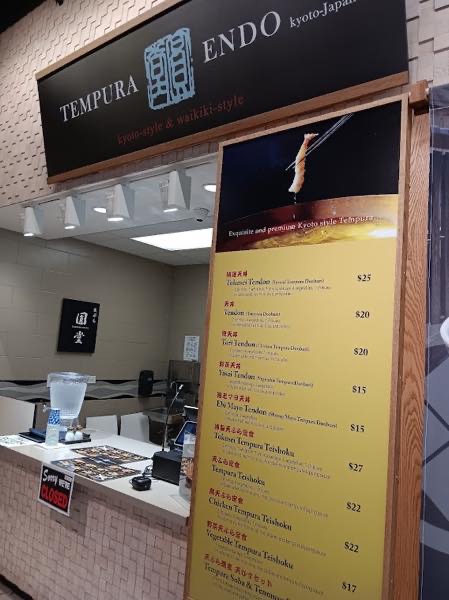 Mitsuwa Marketplace
2330 Kalakaua Ave., Honolulu, HI
International Market Place, 2nd floor
(808)489-9020
206 BCE Noodles
206 BCE Noodles, an "anti-gravity noodle" restaurant, is planning to open at the Royal Hawaiian Center.   The "anti-gravity noodle" concept was created by researchers who originally studied physics and were involved in the development of a real anti-gravity device.  How does it work?  You will simply have to visit the restaurant to find out!  There is no official announcement as to its opening date, but once we determine that, we will share it with you.
206 BCE Noodles
Coming soon to Royal Hawaiian Center
Canterbury Kitchen Cove
Various restaurants have opened on the ground floor of Canterbury Place, a condominium complex on the edge of Waikiki, kitty corner to the Hilton Hawaiian Village.  The first restaurant to open was Kan Sushi, an all-you-can-eat sushi restaurant.  Other restaurants scheduled to open include Pizza Pie, Kayak Cafe, Gelato & Chill, and a café and fried chicken restaurant, bringing many new dining options to the West end of Waikiki.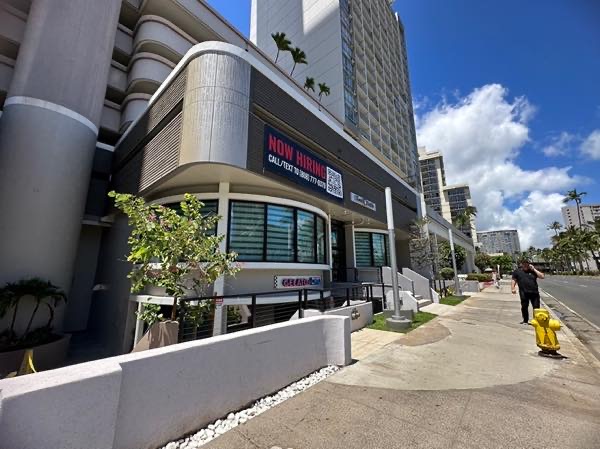 Canterbury Kitchen Cove
1910 Ala Moana Blvd. Honolulu HI
Kan Sushi
Kan Sushi, which opened in Canterbury Kitchen Cove, is an all-you-can-eat sushi restaurant for $25.95 for lunch and $35.95 for dinner.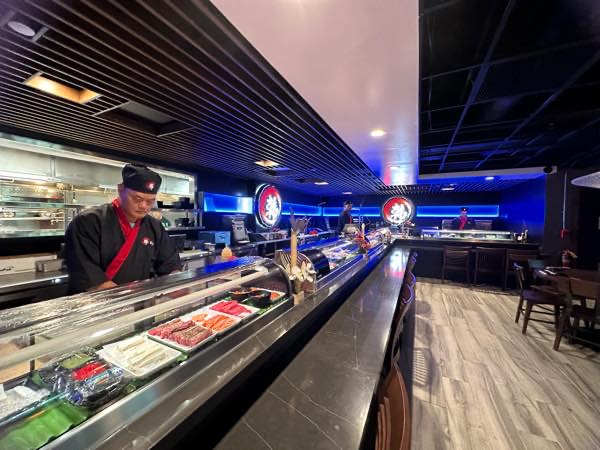 For this price, you can eat all you can eat over 100 kinds of menu items including sushi.  In addition to the all-you-can-eat menu, there are also a la carte dishes to consider as well.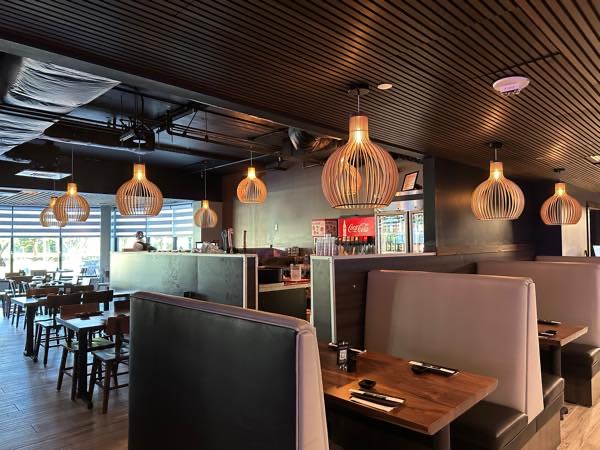 Kan Sushi
1910 Ala Moana Blvd. Honolulu HI
Sun-Thu 11 am – 10 pm, Fri & Sat 11 am – 11 pm
(808) 796-5944
https://kan-sushi.com/
Three Peaks Brewing
The shuttered Kailua brewery Three Peaks will be shifting its operation to the Discovery Bay Center, a condominium complex on Ala Moana Blvd, across the street from the Ilikai Hotel & Luxury Suites.   The brewery plans to begin service on October 1 in the space where National Car Rental used to be, across the walkway from Tropical Tribe.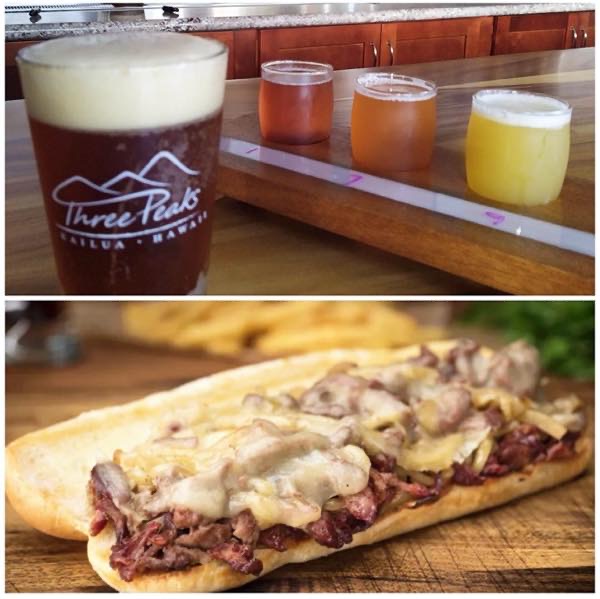 Three Peaks
Scheduled to open on October 1
1778 Ala Moana Blvd., Honolulu HI
Banan Kaimuki
 Kaimuki is welcoming Banan, a soft serve store that uses frozen creamy bananas as a base.  This healthy alternative to ice cream now has a location next to Bead-it, a specialty crafts store selling beads and accessory parts.  It just so happens that the owners of Bead-it are the parents of Zack, one of the founders of Banan!  The Kaimuki store also offers special mango and coffee flavors, making this a must visit spot.
Banan Kaimuki
1152 Koko Head Ave, Honolulu, HI
Sun-Thu 10 am – 8 pm, Fri & Sat 11 am – 9 pm
(808) 469-0005
https://banan.co/
Aloha Bakehouse & Cafe
Aloha Bakehouse & Cafe, which has locations in Kakaako and Downtown, is also open in Kaimuki. 
Located at the corner of 8th Avenue and Waialae Avenue, the café features its popular scones and pastries, coffee, and even some merchandise.  There are tables right inside the café for those opting to dine in.
ALOHA BakeHouse & Cafe
3398 Waialae Ave, Honolulu, HI
Sun-Fri 7 am-2 pm, Sat 8 am-2 pm
Yung Yee Kee Dim Sum(YYK Dim Sum)
Yung Yee Kee Dim Sum, a dim sum restaurant located along Kapiolani Avenue fronting Ala Moana Center, recently opened in the Lanai food court within Ala Moana Center.  This location is for people on the go who prefer to grab and go bites of dim sum displayed in a showcase.  Have some in the comfort of the food court and take the rest home for later.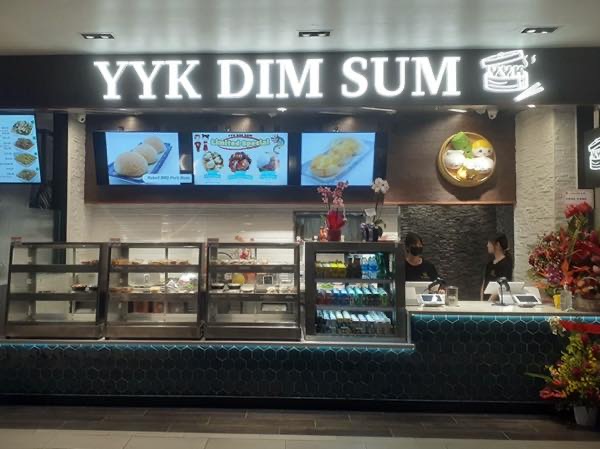 YYK Dim Sum
1450 Ala Moana Blvd, Honolulu HI
Ala Moana Center 2nd Floor Lanai Food Court
10am – 8pm
https://www.yungyeekeedimsum.com/
DEBU
DEBU, which serves Korean inari sushi and kimbap, opened on the first floor of Azure, a condominium on Ke'eaumoku Street near Ala Moana Center, across the street from Walmart. 
The name comes from an abbreviated word derived from the restaurant's signature menu item, referred to as inari sushi in Japanese or cone sushi in Hawaii.  The Korean term DEhwang yuBU means "great fried tofu sushi" so each fried tofu skin is stuffed with rice and a roster of amazing toppings, including crab salad with a mentaiko (spicy cod roe) drizzle, bacon kimchi, bulgogi, salmon, unagi, corn salad, tuna salad, scrambled egg, SPAM, and more.  Prices start at $11.76 for four pieces.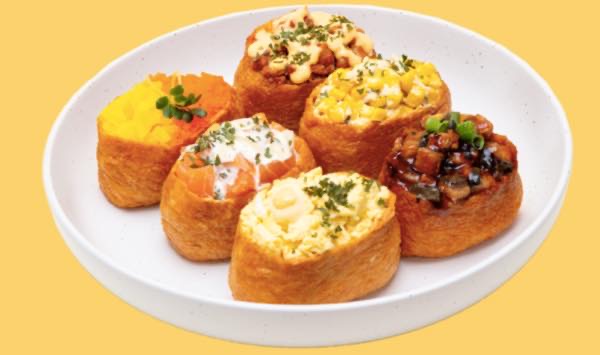 DEBU
641 Ke'eaumoku St, Honolulu HI
9 am – 9pm
https://www.debuyubu.com/
Sushi Que
A new sushi restaurant called Sushi Que opened near Golden Pork Ramen along South King Street.  Known for their affordable omakase, patrons may enjoy a coursed sushi meal for just $100.  There is a sushi counter for those who want to watch the sushi being crafted fresh, or two tables for those who want a little more privacy.  If the appetizer and approximately 10 pieces of sushi are not enough, additional dishes may be ordered a la carte.  Chef Takeo Koga delivers his take on authentic sushi with some fun innovative twists.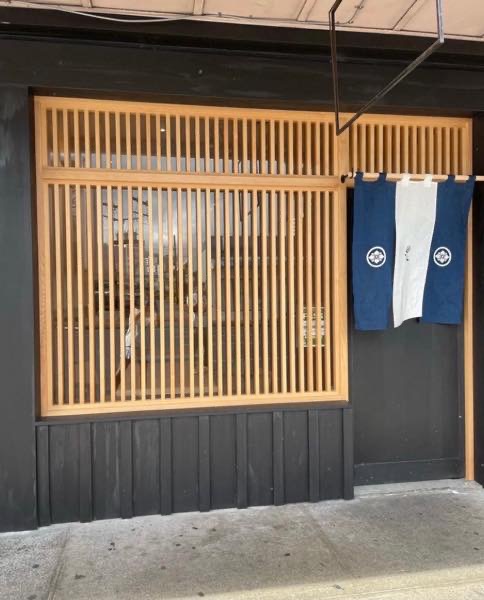 Sushi Que
1273 S King St, Honolulu, HI
Friday – Tuesday, 5 pm – 9 pm
(808)478-9973
https://www.instagram.com/sushique9/
Mala Market
Mala Market, a sandwich store in the Hawaii Kai Town Center, recently opened in Kailua.  Like its original location, customers are able to select from a wide variety of sandwiches including tuna salad, chicken salad, turkey avocado, roast beef, and more.  Hearty and satisfying, the sandwiches are also quite healthy as they are loaded with vegetables.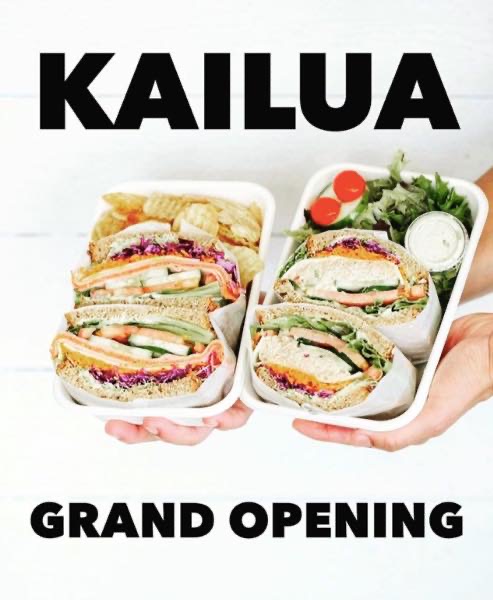 Mala Market Kailua
600 Kailua Rd, Kailua, HI
10 am – 5 pm                                                                        
(808)888-0096
https://www.instagram.com/malamarkethawaii/
New restaurants and casual eateries continue to sprout up all over Oahu.  Last month seemed to offer a wide variety of casual bites at affordable prices, all of which were quite delectable.  Consider checking them out while they are still new!