Relocations and New Store Openings in Hawaii in September 2022
1) Makana Lani
Makana Lani, a restaurant offering an ala carte menu and buffets on the weekends, is now open at the Alohilani Resort Hotel in Waikiki!  The restaurant features a breakfast buffet on weekdays and a dinner buffet on Saturdays and Sundays featuring more than 50 selections including prime rib, pasta, seafood, and even lechon, traditional Filipino fried pork. 
For breakfast, select from eggs, breakfast meats—including a candied bacon to die for, as well as fresh fruits and a few Japanese selections.  There is even an open kitchen window features an omelette station with a chef making customized eggs to order. 
For the ala carte dinner, the restaurant takes pride in its steaks, including a Tomahawk and a Porterhouse perfect for sharing.  There is also a variety of seafood including fresh oysters, Oysters Rockefeller, Colossal shrimp cocktail, lobster tails and more. 
Be sure to consider making a reservation for the afternoon tea too!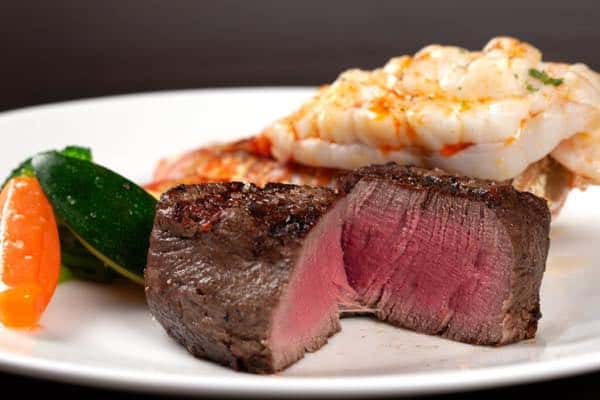 Makana Lani
2490 Kalakaua Ave, Honolulu, HI
Breakfast M-F 6am – 11am, Dinner 5pm – 8pm, Brunch Sat & Sun 9am – 2pm
(Business hours are subject to change)
(808) 921-6198
https://www.makanalanihawaii.com/
2) Nightmare Bar
Nightmare Bar, a Halloween pop-up bar, is now open for a limited time in the Ewa Wing on the 3rd floor of Ala Moana Center!  The bar will be open through the month of October, featuring bewitching concoctions such as the Witch's Brew, Vampire Bite, and other Halloween-inspired specialty drinks that express the Halloween spirit.  Even the spooky interior decorated with ghouls and tattered dolls establish the mood.  Non-alcoholic drinks are also available for those who want to remain sober while being scared.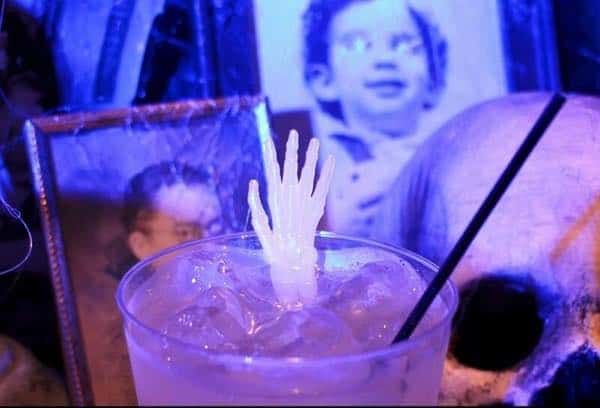 Nightmare Bar
1450 Ala Moana Blvd, Honolulu, HI
5pm – 0am
http://nightmarehonolulu.com
3) Pint & Jigger
Pint & Jigger, a popular pub formerly located in Mo'ili'ili, relocated and opened in the Ala Moana Hotel. 
The stylish interior maintains classic and modern looks, showcasing a bottle display behind the bar. The craft beers and original cocktails are exceptional, and to pair with the fine libations, a variety of appetizers, steaks, and other dishes are also available.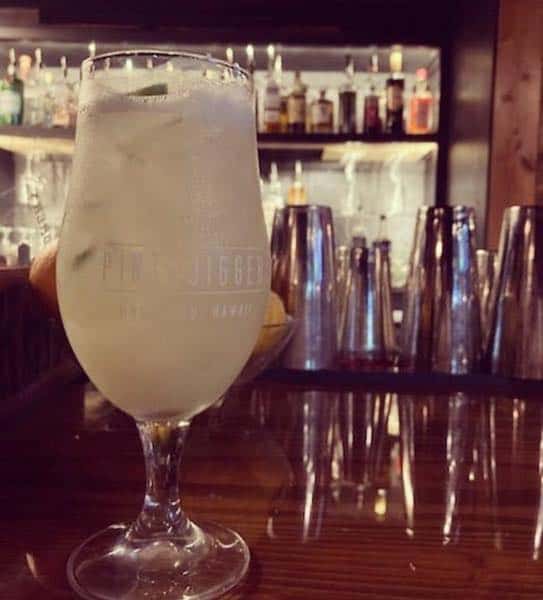 Pint & Jigger
410 Atkinson Drive, Honolulu, HI
Mon-Thu 4:30pm-0am, Fri 4:30pm-2am, Sat & Sun 7am-2am
(808)744-9593
https://pintandjigger.com
4) Floralia
Floralia, a restaurant offering authentic Italian pizza, is now open in the Ward area.  Tucked away on Kona Avenue, the makeshift pizza stand churns out some amazing pizzas quickly baked over a wood fire.  Offering plant-based pizzas, this place is perfect for vegans.  It is no surprise that their margherita pizza with marinara and basil is among the favorites so much that this little hidden gem often runs out of pizzas if you get there too late.  Also, have the cannoli for dessert to complete the Italian experience.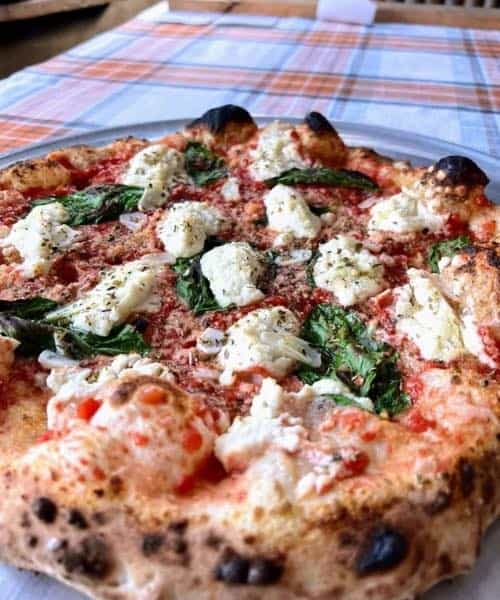 Floralia
1124 Kona St, Honolulu, HI
Friday, Saturday, Sunday 4 pm – 8 pm
(808)859-1525
https://floraliapizza.com
5) Mam's Meat Pies
Mam's Meat Pie, a popular pie shop once located in the Ohana Hale Marketplace in Ward, relocated to the third floor of the Bank of Hawaii building near Ala Moana Center.  There, a wide selection of pies are available, including one with ground beef and cheese, another with steak and cheese, and a breakfast-inspierd bacon and egg version as well.  Keep tabs on Mam's Meat Pies as more combinations are to be added soon!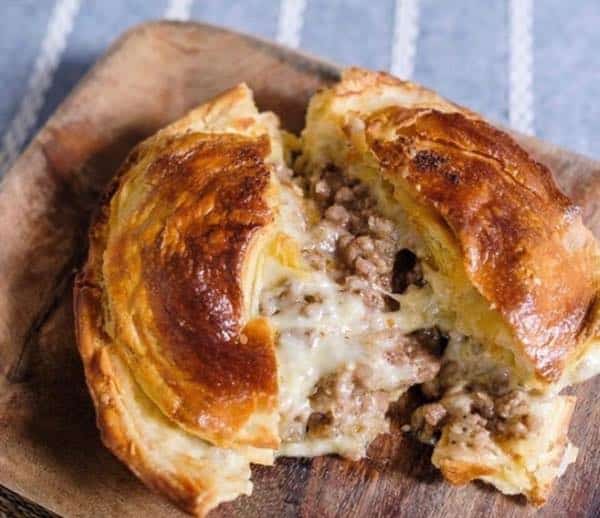 Mam's Meat Pie
1441 Kapiolani Blvd, Honolulu, HI
Mon-Sat 8am-3pm
https://www.instagram.com/mamstuckshop/
6) Izakaya Maniwa
Izakaya Maniwa, limited to one group of 4 to 10 people per day, is a hidden izakaya now open inside Uproll Cafe in Kakaako.  There are amazing teppan grilled menu items such as extra marbled kalbi and beef tongue, along with harami (skirt steak), zabuton (a wagyu cut from the chuck area), senmai sashi (sashimi from a part of the cow's stomach), yukhoe (seasoned raw chopped meat), among other selections.  Many of the dishes are not often found in Hawaii.  For reservations, please DM them on their Instagram page.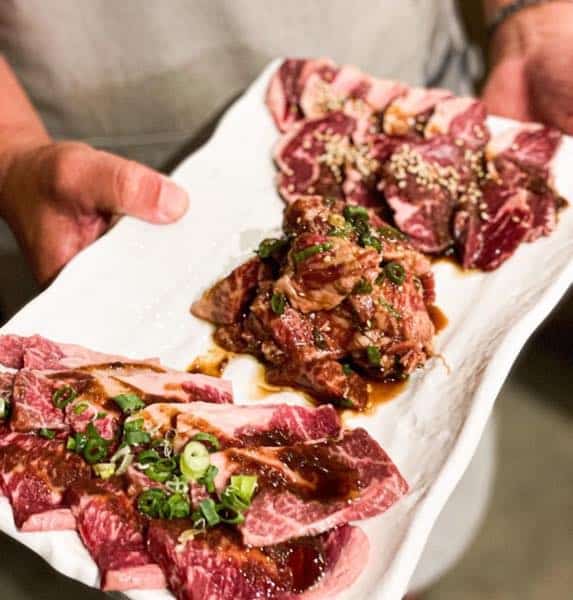 Izakaya Maniwa
665 Halekauwila St, Honolulu, HI
https://www.instagram.com/maniwa_izakaya/
7) Teriyaki Madness
A new teriyaki restaurant chain, Teriyaki Madness, is slated to open in the A'eo condominium located behind the Consolidated Theaters at Ward Village.  As you can probably guess, the casual eatery will specialize in teriyaki, with a popular item being the Teriyaki Bowl, a bowl of rice topped with chicken , beef, or salmon lacquered in a sweet and spicy teriyaki sauce.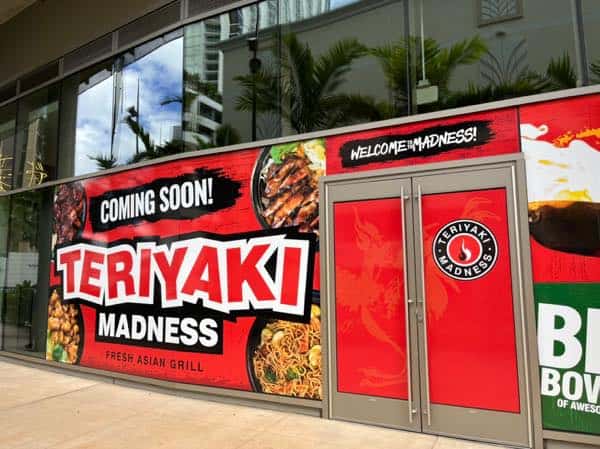 Teriyaki Madness
https://teriyakimadness.com/menu/
8) Happy Lemon
Another popular Taiwanese tea shop is scheduled to open soon.  This time it is Happy Lemon, and it will be opening its first location in Hawaii at Ward Village!  With an expanding business throughout the U.S. Mainland and in Japan, Happy Lemon showcases a lineup of refreshing beverages including jasmine green tea, lemon jasmine green tea, boba milk tea, and even a passion fruit lemon mojito.  Be sure to have a Bubble Waffle, a Taiwanese-style waffle with a cute, floppy appearance, with boba inside.  The boba tea bubble in Hawaii keeps expanding.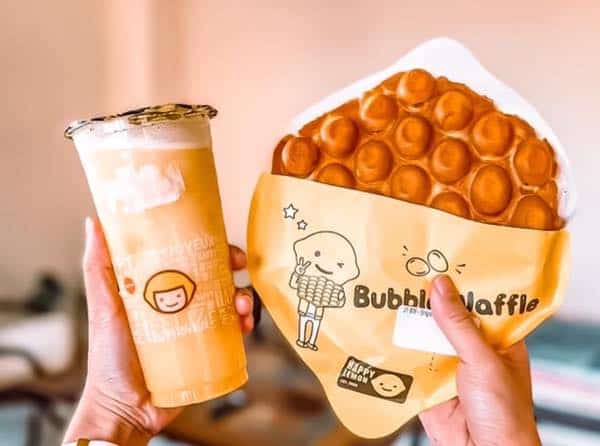 Happy Lemon
1200 Ala Moana Blvd, Honolulu, HI
https://happylemonusa.com
So many new spots to check out.  Fortunately, most of them are casual, so you won't be spending an arm and a leg keeping a leg up with the food scene in Hawaii.