January 2023 New Restaurants and Cafes in Hawaii
1)  K Street Food
K Street Food opened its doors to mukbang fans inside STIX Asia, the new food hall located in the former Waikiki Yokocho space.
Turn on that selfie camera and chow down on some popular Korean street food, such as corn dogs loaded with gooey cheese inside, Korean style ramen, and chicken.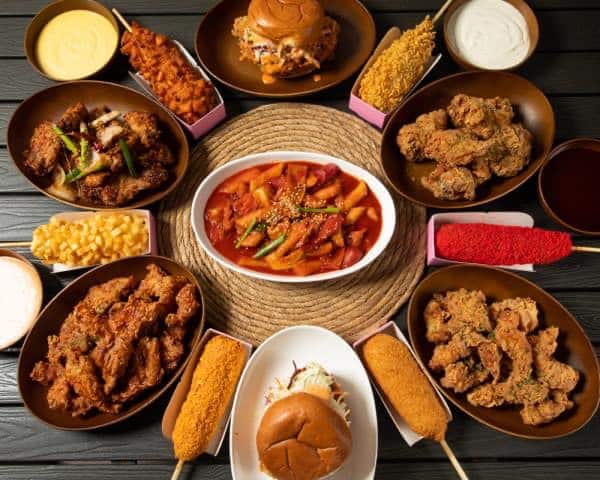 K Street Food
2250 Kalakaua Ave. Honolulu, HI
11 am – 10 pm
2) Agaru
Agaru is the new izakaya (Japanese style pub) by Chris Kajioka, a local celebrity chef known for his restaurants such as Miro Kaimuki.  Perched atop an obscure building along Royal Hawaiian Avenue in Waikiki, this second floor watering hole is where Izakaya Takonoki was once located.  The restaurant has both table seating for an izakaya-style experience, as well as counter seating for those interested in partaking in an omakase (let the chef decide) experience on weekends.  Either way, you will just love the menu, with mouth-watering discoveries such as potato salad with Serrano ham chips and fudgy yolk, fresh seasonal sashimi offerings, sous vide pork kakuni (simmered cubes of pork belly), as well as some unique presentations that express Kajioka and his team's unbridled creativity, including a foie gras chawanmushi with black truffle glaze, torchon style ankimo (monkfish liver), Southern fried chicken-style Hamachi kama (yellowtail collar), and shio koji (mold-inoculated rice with salt) caramel sundaes.  For those seeking nigiri sushi and bara-chirashi, those are also available ala carte or as part of the omakase.  The izakaya menu set course is priced at $65 and includes a total of 8 dishes such as vinegared vegetables, potato salad, fried chicken, and kakuni.  Those opting for the omakase available on Fridays and Saturdays may expect to fork up around $175 to 200.
Agaru
355 Royal Hawaiian Ave. Honolulu, HI
Tue-Sat 5:30pm-9:00pm
(808) 425-4568
3) Poke bar
Poke Bar is now open on the first floor of a building on the east side of Waikiki, between the Alohilani Resort and Marriott Waikiki Beach Hotel, in the spot once occupied by a Burger King.  Swapping out beef with fish, Poke Bar offers customized poke bowls that combine your favorite fish with your preferred vegetables.  If the East end of Waikiki may be too far for you, consider the location in Waikiki Beach Walk.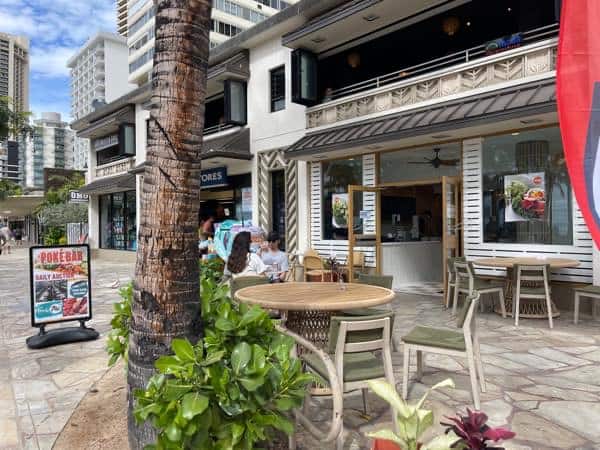 Poke Bar is a restaurant where you can make your own poke bowl by combining your favorite fish and vegetables. Incidentally, Poke Bar also has a location at the Waikiki Beach Walk on Lewers Street.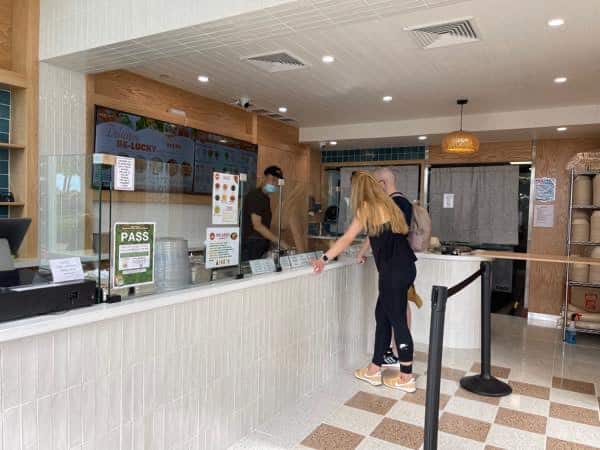 Poke Bar Kalakaua Ave.
2526 Kalakaua Ave, Honolulu, HI
4) Ululani Shave Ice
People are in a frenzy about Ululani Hawaiian Shave Ice making its way over from Maui.  The popular shave ice store recently opened on Kapahulu Avenue to lines of happy locals.  What makes Ululani's shave ice so desirable are the finely shaved ice drizzled with the homemade syrups, with the fruit syrups made with a third of the ingredients being real fruit puree.  Flavors range from the traditional such as strawberry and vanilla to more provincial such as green tea, mango, and li hing mui (preserved salted plum).  The dessert shop is just a one-minute walk from Leonard's Bakery, just in case you need really satisfy that craving for sweets.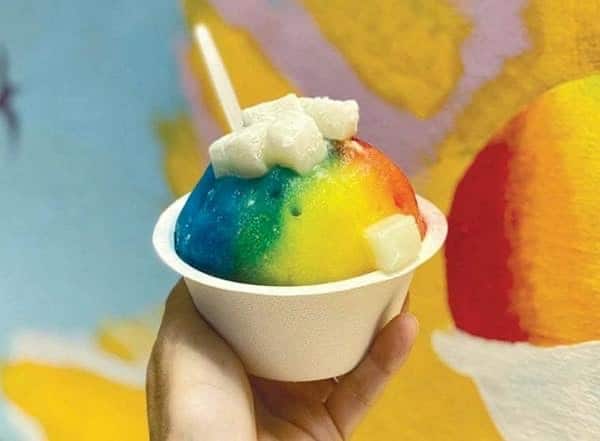 Ululani Hawaiian Shave Ice
909 Kapahulu Ave. Honolulu HI
10:30am – 9:00pm
http://www.ululanishawaiianshaveice.com/
5) BANCHAN HOUSE
BANCHAN HOUSE, a Korean delicatessen located near Walmart, is now open.   Banchan, or side dishes in Korean, are usually pickled, chilied or sesame oil-bathed vegetables to beg for a side of rice, such as kimchi, japchae, and wakame (seaweed) salad.  There are also servings of bulgogi and mandoo dumplings so you can have a full meal.  Much like what is found in the deli section of the supermarket, the dishes are pre-packaged into smaller portions so you can consume the amount that you want.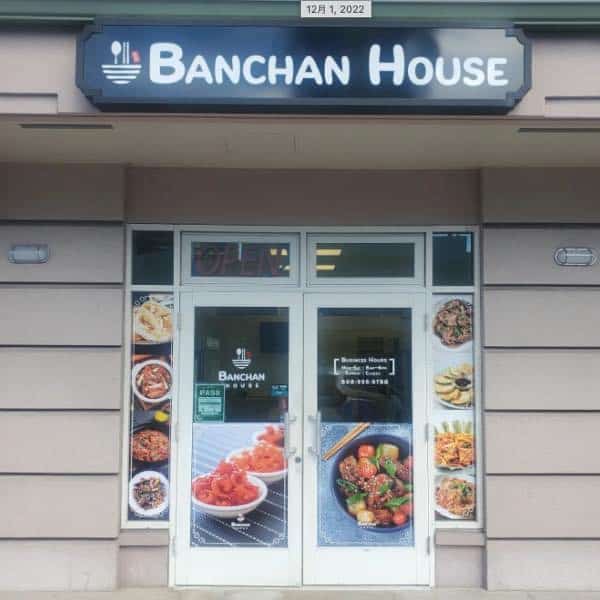 BANCHAN HOUSE
745 Ke'eaumoku St Honolulu, HI
Mon-Sat 8am – 6pm
(808) 955-9788
https://www.instagram.com/_banchanhouse_/
6) Pate Vietnamese Cuisine
The casual Vietnamese restaurant that opened near Ala Moana Center in the Sam Sung Plaza on Ke'eaumoku Street serves popular dishes from Saigon and other regions.  Here, besides pho and spring rolls, there are other dishes to consider, such as banh mi pate, spicy beef noodle soup, vermicelli with Vietnamese meatballs, rice plate with roasted pork, and a truly alluring dried noodle dressed with a special sauce and topped with pork, seafood, or beef.   Review sites have already given it great ratings as well.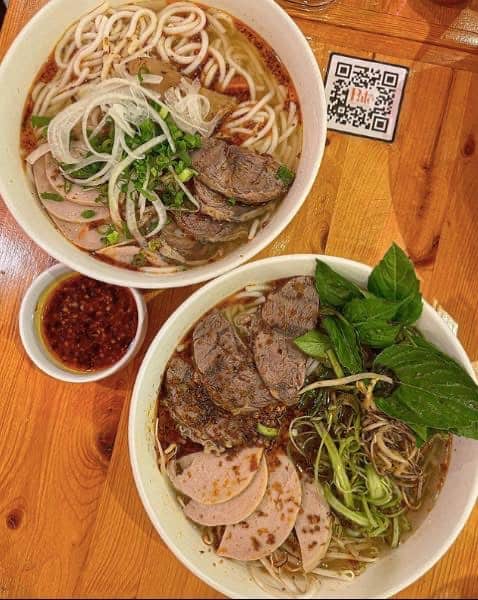 Pate Vietnamese Cuisine
655 Ke'eaumoku Street. Honolulu HI (across from Walmart)
10am – 3pm, 5pm – 0am
(808) 940-5432
https://www.patehi.com/
7) L&L Hawaiian BBQ Royal Hawaiian Center
Hawaii's iconic plate lunch chain L&L Hawaiian BBQ will be opening in the Paina Lanai Food Court in Royal Hawaiian Center.  The local fast food outfit will assume the space once featuring Subway.  There is no specific opening date as of yet, but get ready!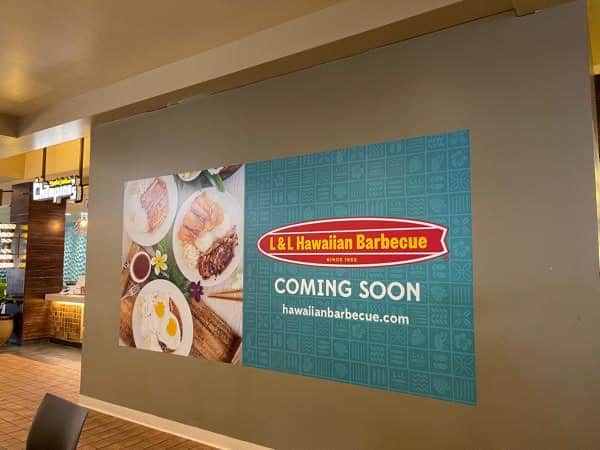 L&L Hawaiian BBQ
2201 Kalakaua Ave, Honolulu, HI